Children

Lucy Frame (born 1972)




Occupation

Actress, singer




Full Name

Irene Mary Wetton

Born

26 July 1936(age 62) (

1936-07-26

)

Spouse

Rafael Frame (m. 1962–1998)

Similar People

Shirley Stelfox

, David Griffin, Clive Swift, Josephine Tewson, Judy Cornwell

Died

10 November 1998 (aged 62) Brockley, London, England
Irene Mary Wetton (26 July 1936 – 10 November 1998), better known by her stage name Mary Millar, was a British actress and singer best remembered for her role as the second actress to play Rose in the highly successful BBC sitcom Keeping Up Appearances between 1991 and 1995.
Contents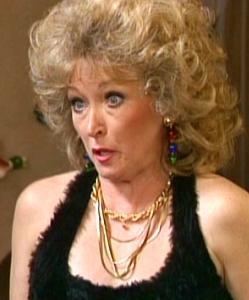 Mary millar the lost star
Early life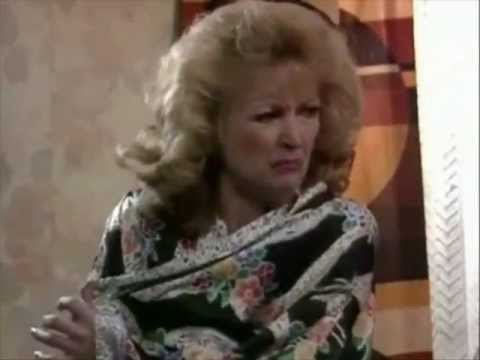 Irene Mary Wetton was born in Doncaster, England, on 26 July 1936 to Horace and Irene (née Mellor) Wetton, both music hall singers. She intended to become a stable hand, but later decided to pursue a stage career. She toured the country with her parents, who had an act called Sweethearts in Harmony.
Career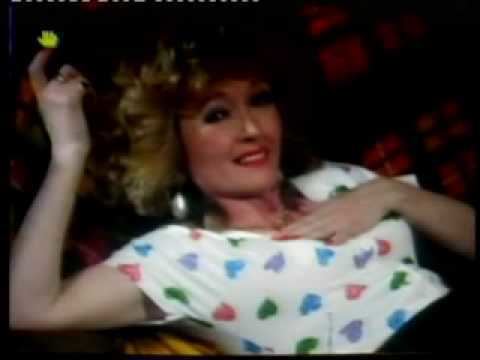 Millar made her first television appearance in 1953, aged 17, in Those Were the Days. She also made appearances on The Dick Emery Show and The Stanley Baxter Show. Millar gained acclaim for her part in Keeping Up Appearances as Rose, replacing Shirley Stelfox for Series 2 in 1991 as Stelfox had prior commitments to Making Out. Rose was a popular character in the sitcom, with a flair for drama and a fancy for married men. Millar remained with the programme through to its conclusion in 1995.
In 1960, Millar travelled to New York to understudy Julie Andrews in Camelot. She began her West End career in 1962 as Cloris in Lock Up Your Daughters. In 1969, she played the title role in the musical Ann Veronica, based on H. G. Wells' novel. In 1986, Millar originated the role of Madame Giry in Andrew Lloyd Webber's musical The Phantom of the Opera. She played the role for four years and her voice appears on the original cast album.
From 1997 to 1998, Millar played Mrs Potts in the London production of Beauty and the Beast, and appeared on the cast album composed by Alan Menken with lyrics by Howard Ashman and Tim Rice. In February 1998, Millar left the show because of deteriorating health.
Personal life
Millar had one daughter, Lucy (born 1972), by her marriage to Rafael D. Frame, in 1962. She was a practising Christian.
Death
In January 1998, Millar was diagnosed with ovarian cancer and underwent chemotherapy. She died on 10 November, at the age of 62, in Brockley, London, with her husband and daughter at her bedside. She was cremated at Golders Green Crematorium. Three weeks before her death, when asked what she would do when she arrived at heaven's door, Millar said, "Rehearse for a part in the Angelic choir, darling." An episode of Keeping Up Appearances was broadcast on BBC One the following week and dedicated to her.
Filmography
Actress
1991
Keeping Up Appearances (TV Series)
as
Rose
- The Pageant (1995) - Rose
- The Hostess (1995) - Rose
- A Crafts-Woman Scorned (1995) - Rose
- A Barbecue at Violet's (1995) - Rose
- The Boy Friend (1995) - Rose
- The Country House Sale (1995) - Rose
- Skis (1995) - Rose
- A Riverside Picnic (1995) - Rose
- Hyacinth Is Alarmed (1995) - Rose
- The Mayor's Fancy Dress Ball (1995) - Rose
- The Senior Citizens' Outing (1995) - Rose
- Angel Gabriel Blue (1994) - Rose
- Sea Fever (1993) - Rose
- Let There Be Light (1993) - Rose
- Please Mind Your Head (1993) - Rose
- Looking at Properties (1993) - Rose
- The Commodore (1993) - Rose
- A Celebrity for the Barbecue (1993) - Rose
- Country Retreat (1993) - Rose
- A Job for Richard (1993) - Rose
- What to Wear When Yachting (1992) - Rose
- The Art Exhibition (1992) - Rose
- Richard's New Hobby (1992) - Rose
- How to Go on Holiday Without Really Trying (1992) - Rose
- Violet's Country Cottage (1992) - Rose
- Iron Age Remains (1992) - Rose
- Early Retirement (1992) - Rose
- The Father Christmas Suit (1991) - Rose
- A Picnic for Daddy (1991) - Rose
- The Three Piece Suite (1991) - Rose
- The Toy Store (1991) - Rose
- Singing for Emmet (1991) - Rose
- Onslow's Birthday (1991) - Rose
- Problems with Relatives (1991) - Rose
- Golfing with the Major (1991) - Rose
- The Candlelight Supper (1991) - Rose
- Driving Mrs Fortescue (1991) - Rose
- A Strange Man (1991) - Rose
1973
Comedy Playhouse (TV Series)
- The Birthday (1973)
1970
Rookery Nook (TV Movie)
as
Poppy Dickie
1968
Iolanthe (TV Movie)
as
Phyllis
1967
Titi-Pu (TV Movie)
as
Yum-Yum
1966
Aladdin and His Wonderful Lamp (TV Movie)
as
The Princess
1963
The Dick Emery Show (TV Series)
as
Various Characters
1963
The Stanley Baxter Show (TV Series)
as
Various Characters
- Episode #1.3 (1963) - Various Characters
- Episode #1.2 (1963) - Various Characters
- Episode #1.1 (1963) - Various Characters
1961
Gilbert and Sullivan: The Immortal Jesters (TV Series)
as
Singer
- Overture (1961) - Singer
Editor
2017
Devin Millar & Voodoo Doughnut Recordings: Insane Face (Short)
Soundtrack
1997
Bruce Forsyth and the Generation Game (TV Series) (performer - 1 episode)
- Episode #19.7 (1997) - (performer: "Beauty and the Beast" - uncredited)
Self
1997
Bruce Forsyth and the Generation Game (TV Series)
as
Mrs. Potts
- Episode #19.7 (1997) - Mrs. Potts
1996
This Is Your Life (TV Series documentary)
as
Self
- Chili Bouchier (1996) - Self
1994
Songs of Praise (TV Series)
- Episode dated 2 January 1994 (1994)
1992
Children in Need (TV Series)
as
Self
- Episode #13.1 (1992) - Self
1968
Eric Robinson Presents (TV Series)
as
Self
- Episode #1.5 (1968) - Self
1963
A Touch of the Sun (TV Movie)
as
Self
1959
A Song for Everyone (TV Series)
as
Self
- Episode #2.2 (1959) - Self
1953
Rhyme and Rhythm (TV Series)
as
Self
- Episode dated 10 November 1953 (1953) - Self
1953
The Good Old Days (TV Series)
as
Self - Performer
- Episode #1.2 (1953) - Self - Performer
Archive Footage
2023
Bij van Duin op de Achterbank (TV Series)
as
Self - Rose at Keeping Up Appearances
- Tineke Schouten (2023) - Self - Rose at Keeping Up Appearances
2023
Keeping Up Appearances: 30 Years of Laughs (Documentary)
as
Rose (uncredited)
2008
Keeping Up Appearances: Life Lessons from Onslow (Video)
as
Rose (uncredited)
2005
The Funny Blokes of British Comedy (TV Movie documentary)
as
Rose (uncredited)
2004
Comedy Connections (TV Series documentary)
as
Rose
- Keeping Up Appearances (2004) - Rose (uncredited)
1998
Funny Women (TV Series documentary short)
as
Rose
- Patricia Routledge (1998) - Rose (uncredited)
1997
The Memoirs of Hyacinth Bucket (TV Movie)
as
Rose
References
Mary Millar Wikipedia
(Text) CC BY-SA