Jenny's Wedding is a 2015 American independent film written and directed by Mary Agnes Donoghue. The film stars Katherine Heigl, Alexis Bledel, Tom Wilkinson, Linda Emond, Grace Gummer and Matthew Metzger. Heigl plays Jenny, a woman who finally decides to get married, but her choice of partner tears her conventional family apart. Jenny's Wedding was filmed on location in Cleveland from October 2013. An Indiegogo campaign was later launched to help raise money for post-production costs. The film was released on July 31, 2015 in a limited release by IFC Films.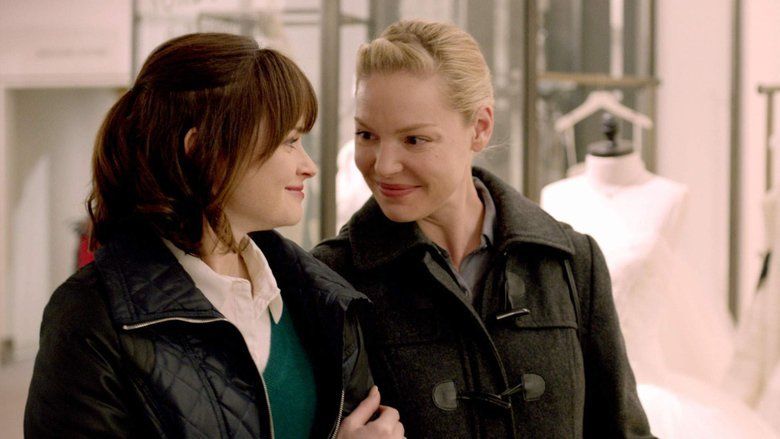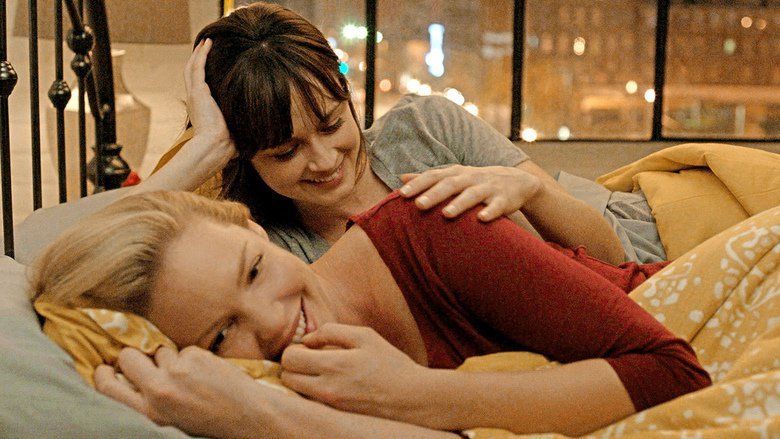 Jenny will get married to Kitty, but her family does not know her sexuality. Her parents, Eddie and Rose, have always dreamed of the day their middle daughter get married and are overjoyed when they find out that she is engaged, but not to whom they expected as she plans to wed a woman. Jenny has the support of her older brother, Michael, but has to deal with the prejudice of parents and the conflicts with her younger sister, Anne, who always felt rejected and less loved by the family. But she was okay with Jenny being a lesbian.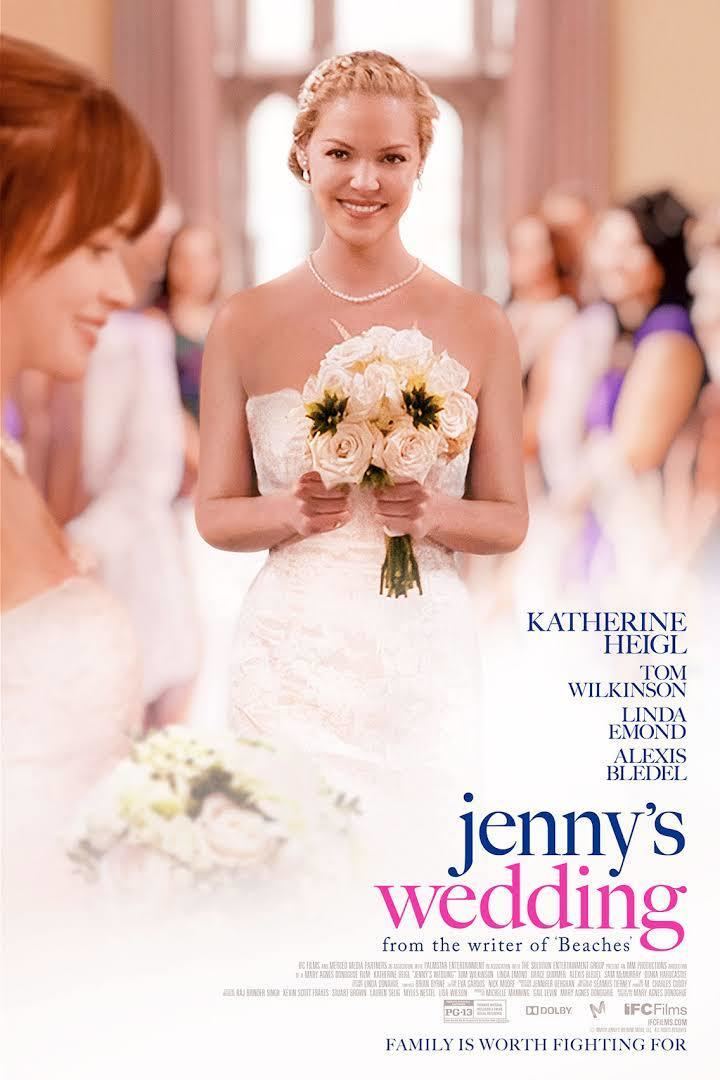 Katherine Heigl as Jennifer
Alexis Bledel as Kitty, Jennifer's fiancée
Tom Wilkinson as Eddie, Jennifer's dad. He has tough time supporting Jenny.
Linda Emond as Rose, Jennifer's mom. At first it was tough on her, but she supported it.
Grace Gummer as Anne, Jennifer's sister
Matthew Metzger as Michael, Jennifer's brother
Houston Rhines as Frankie, Anne's husband
Cathleen O'Malley as Lorraine, Michael's wife
Sam McMurray as Denny
Diana Hardcastle as Ellen
Jenny's Wedding was written and directed by Mary Agnes Donoghue. She also produced the film, along with Gail Levin and MM Productions' Michelle Manning. The rights to the film were put up for sale at the American Film Market from November 6, 2013.
Principal photography on Jenny's Wedding commenced on October 28, 2013 in Greater Cleveland. The film was expected to shoot in the metropolitan area for three to four weeks. Filming locations included University Heights City Hall and Cuyahoga County Councilman Julian Rogers's home in Cleveland Heights. Rogers and his family moved out on October 23 and the studio paid for a rental in Shaker Heights. Representatives from the studio had noticed the house and asked Rogers "out of the blue" if they could use it for filming. The family returned home in November. On November 15, Heigl was seen shooting some scenes for the film on Euclid Avenue in Downtown Cleveland inside the 5th Street Arcades Some filming was done at the Trinity Cathedral. Production wrapped in Cleveland during the same month.
An Indiegogo campaign was set up to aid in post-production with Donoghue and her crew asking $150,000 to cover the costs of music, titles, color and sound. Lucas Shaw from The Wrap thought that some of the money raised would go towards taking the film to festivals, as, at the time, it had yet to secure a domestic distributor. The campaign ended on April 12, 2014, having raised $96,691.
The film had its world premiere at the Outfest Los Angeles Film Festival on July 10, 2015. IFC Films acquired distribution rights to the film and released it on July 31, 2015 in the United States in a limited release and through video on demand a day later on August 1, 2015.
Jenny's Wedding received mainly negative reviews from critics. Review aggregation website Rotten Tomatoes gives the film a 15% rating based on reviews from 14 critics.
Jeannette Catsoulis of The New York Times noted that, "One of the many irritants in this trite, well-intentioned lecture on tolerance: The audience is always several moves ahead of the script."