Years active

1979–present




Parents

Jo Wilder, Joel Grey




Movies and TV shows




Similar People
Jennifer grey on the 25th anniversary of dirty dancing
Jennifer Grey (born March 26, 1960) is an American actress. She is known for her roles in the 1980s films Ferris Bueller's Day Off (1986) and Dirty Dancing (1987), for which Grey earned a Golden Globe Award nomination. She is also known for her 2010 victory in season eleven of Dancing with the Stars. Grey is the daughter of Academy Award–winning actor Joel Grey and former actress/singer Jo Wilder, Grey currently stars in the Amazon Studios comedy series Red Oaks.
Contents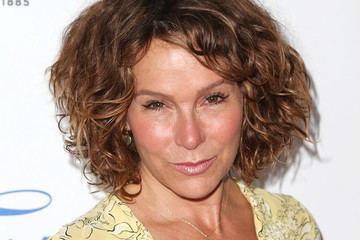 Jennifer Grey & Derek - Last 4 Dances & 5 Dirty Dancing Flashbacks
Early life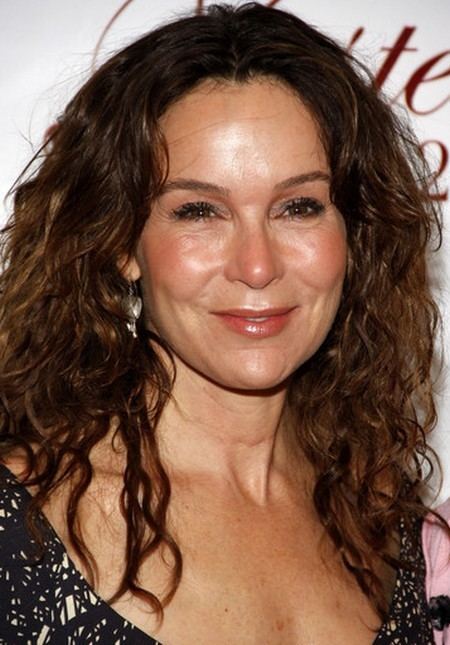 Jennifer Grey was born on March 26, 1960 in Manhattan, the daughter of stage and Academy Award-winning screen actor Joel Grey and former actress/singer Jo Wilder (née Brower). Her paternal grandfather was comedian and musician Mickey Katz. Grey's parents both came from Jewish families.
Grey is an alumna of the Dalton School, a private school in Manhattan where she studied dance and acting, and where she met her best friend, actress Tracy Pollan. After graduating in 1978, Grey enrolled at Manhattan's Neighborhood Playhouse School of the Theatre for two years of training as an actress. While waiting for roles, she supported herself waitressing.
Career
Grey's commercial debut was at the age of 19, in an ad for Dr Pepper before making her film debut in Reckless (1984), in a small role. She appeared in a small role in Francis Ford Coppola's The Cotton Club (1984). That year she starred in the war film Red Dawn. She then appeared in the 1985 John Badham project American Flyers.
In 1986 she played the role of jealous sister Jeanie Bueller in the John Hughes comedy film Ferris Bueller's Day Off, opposite Matthew Broderick. The film was commercially successful and received a positive critical reception.
The following year, she reunited with Patrick Swayze, whom she had played opposite in Red Dawn, to play Frances "Baby" Houseman in Dirty Dancing. The story is a coming of age drama that documents a teenage girl's rebellion against her father by starting a relationship with a dance instructor during the family's summer vacation. The low-budget film was a surprise hit, the first film to sell one million copies on video, and is considered a classic. The film also defined Grey's career, and she was nominated for a Golden Globe for Best Actress for the role.
Grey's sole Broadway theatre credit is her 1993 appearance in The Twilight of the Golds.
In the early 1990s, Grey underwent two rhinoplasty procedures—the second of which was necessary to correct problems stemming from the first—that resulted in a nose that caused even close friends to fail to recognize her, and the major change in her appearance negatively affected her career. Of the experience she said, "I went in the operating room a celebrity—and came out anonymous. It was like being in a witness protection program or being invisible." She briefly considered changing her name in order to start her career anew, but ultimately decided against this.
From March 1999 until January 2000, Grey starred as herself in the short-lived ABC sitcom It's Like, You Know..., which satirized her much-publicized nose job as a running gag.
Grey appeared with Shirley MacLaine, Liza Minnelli, and Kathy Bates in the CBS television movie The West Side Waltz, adapted by Ernest Thompson from his play. She appeared in one episode of Friends as Mindy, a high school friend of Jennifer Aniston's character Rachel. She had a small role in the 2000 film Bounce with Gwyneth Paltrow and Ben Affleck. In 2007, Grey portrayed Daphne on the HBO series John from Cincinnati. In 2010, she played Abbey, the mother of a sick child in the season seven House episode "Unplanned Parenthood".
Grey was a contestant on season eleven of Dancing With the Stars. She was partnered with professional dancer Derek Hough. She came out very strong at first, frequently topping the leaderboard. However, injuries, stress, and exhaustion took their toll on Grey, and for a couple of weeks she fell behind. In week seven, however, she improved, tying with previous frontrunner Brandy Norwood. On November 23, 2010, Grey and her partner Hough won the competition.
In September 2011 Grey appeared in the Lifetime movie Bling Ring as Iris Garvey, the mother of Zack Garvey. On November 5 and 6, 2011, Grey stood in for head judge Len Goodman on the BBC One TV show Strictly Come Dancing.
Grey voiced Mrs. Kurokawa in the English dub version of Hayao Miyazaki's most recent film, The Wind Rises.
Personal life
On August 5, 1987, Grey suffered severe whiplash in a car accident in Enniskillen, Northern Ireland, while vacationing with actor Matthew Broderick, whom she began dating in semi-secrecy during the filming of Ferris Bueller's Day Off. The accident, which was the event through which their relationship became public, occurred when Broderick, at the wheel of a rented BMW, crossed into the wrong lane and collided head-on with a Volvo driven by a local mother and daughter, Margaret Doherty, 63, and Anna Gallagher, 28, who were killed instantly in the accident. Broderick was later convicted of careless driving and fined $175. Dirty Dancing was released a few weeks after the accident, catapulting Grey to fame, but she has said that her grief and survivor's guilt over the crash prevented her from enjoying the film's success, and led her to withdraw from acting for some time.
Grey was also romantically involved with actor Johnny Depp and journalist George Stephanopoulos. She married actor/director Clark Gregg on July 21, 2001. They have a daughter Stella, born December 3, 2001. They live in Venice, California. The couple co-starred in the Lifetime movie The Road to Christmas in 2006.
Prior to her 2010 appearances on Dancing with the Stars, Grey had a physical examination to ensure that she was fit enough to compete and saw a doctor to address chronic neck problems caused by the car accident years before. Her spinal cord was compressed and her surgeon placed a titanium plate in her neck to stabilize it. He also found a suspicious white spot on her thyroid via MRI. The nodule was cancerous and was removed. Grey has stated she believes the cancer was caught before it metastasized and that she is now cancer-free.
In January 2017, Grey participated in the Los Angeles 2017 Women's March.
Filmography
Actress
2024
Untitled Dirty Dancing Project (announced)
2023
Mortal Kombat Legends: Cage Match (Video) (completed)
as
Jennifer Grey (voice)
2023
Gwen Shamblin: Starving for Salvation (TV Movie)
as
Gwen Shamblin
2022
Dollface (TV Series)
as
Sharon
- Homecoming Queen (2022) - Sharon
2021
Grief Night Club (Short)
as
Dr. J
2020
The Conners (TV Series)
as
Janelle
- Beards, Thrupples and Robots (2020) - Janelle
- Bad Dads and Grads (2020) - Janelle
2019
Bittersweet Symphony
as
Eleanor Roberts
2019
Grey's Anatomy (TV Series)
as
Carol Dickinson
- We Didn't Start the Fire (2019) - Carol Dickinson
- I Want a New Drug (2019) - Carol Dickinson
- I Walk The Line (2019) - Carol Dickinson
2018
Duck Duck Goose
as
Edna (voice)
2014
Red Oaks (TV Series)
as
Judy Meyers / Judy Rosen
- A Little Business Proposition (2017) - Judy Rosen
- Samwich (2017) - Judy Rosen
- Action! (2017) - Judy Rosen
- The Anniversary (2016) - Judy Meyers
- The Verdict (2016) - Judy Meyers
- The Wedding (2016) - Judy Meyers
- Lost and Found (2016) - Judy Meyers
- Independence Day (2016) - Judy Meyers
- The Bris (2016) - Judy Meyers
- Old Flames (2016) - Judy Meyers
- Father's Day (2016) - Judy Meyers
- Memorial Day (2016) - Judy Meyers
- The Bar Mitzvah (2015) - Judy Meyers
- Body Swap (2015) - Judy Meyers
- Fourth of July (2015) - Judy Meyers
- Swingers (2015) - Judy Meyers
- MDMA (2015) - Judy Meyers
- The Wedding (2015) - Judy Meyers
- Labor Day Luau (2015) - Judy Meyers
- Doubles (2015) - Judy Meyers
- Pilot (2014) - Judy Meyers
2008
Phineas and Ferb (TV Series short)
as
Louisa Patel / Additional Voices / Mrs. Pierpoint / ...
- Doof 101/Father's Day (2014) - Mrs. Pierpoint (voice)
- Fly on the Wall/My Sweet Ride (2013) - Louisa Patel (voice)
- What a Croc!/Ferb TV (2012) - Additional Voices (voice)
- The Doonkelberry Imperative/Buford Confidential (2012) - Additional Voices (voice)
- The Secret of Success/The Doof Side of the Moon (2010) - (voice)
- Phineas and Ferb's Quantum Boogaloo (2009) - Librarian (voice)
- Hide and Seek/That Sinking Feeling (2009) - Louisa Patel (voice, uncredited)
- The Monster of Phineas-n-Ferbenstein/Oil on Candace (2008) - Dr. Gevaarlijk (voice)
2013
The Wind Rises
as
Mrs. Kurokawa (English version, voice)
2011
The Bling Ring (TV Movie)
as
Iris Garvey
2010
House M.D. (TV Series)
as
Abbey
- Unplanned Parenthood (2010) - Abbey
2009
The New Adventures of Old Christine (TV Series)
as
Tracey
- Love Means Never Having to Say You're Crazy (2009) - Tracey
2007
John from Cincinnati (TV Series)
as
Daphne, Meyer's Fiancée
- His Visit: Day Nine (2007) - Daphne, Meyer's Fiancée
- His Visit: Day Seven (2007) - Daphne, Meyer's Fiancée
- His Visit: Day Five (2007) - Daphne, Meyer's Fiancée
2006
The Road to Christmas (TV Movie)
as
Claire Jamison
1999
It's Like, You Know... (TV Series)
as
Jennifer Grey / Gwenifer
- Hoop Dreams (2001) - Jennifer Grey
- Lust for Life (2001) - Jennifer Grey
- Raw Deal (2001) - Jennifer Grey
- The Quick and the Dead (2001) - Jennifer Grey
- Walking Tall (2001) - Jennifer Grey
- Trading Places (2001) - Jennifer Grey
- Heat (2000) - Jennifer Grey
- The Apartment (1999) - Jennifer Grey
- Summer of '42' (1999) - Jennifer Grey
- The Life of Brian (1999) - Jennifer Grey / Gwenifer
- Hollywood Shuffle (1999) - Jennifer Grey
- The Sweet Smell of Success (1999) - Jennifer Grey
- Lost in America (1999) - Jennifer Grey
- Arthur 2: On the Rocks (1999) - Jennifer Grey
- Coast to Coast (1999) - Jennifer Grey
- The Long Goodbye (1999) - Jennifer Grey
- Enchanted April (1999) - Jennifer Grey
- Twins (1999) - Jennifer Grey
- The Conversation (1999) - Jennifer Grey
- Author! Author! (1999) - Jennifer Grey
- Two Days in the Valley (1999) - Jennifer Grey
- The Client (1999) - Jennifer Grey
- Memories of Me (1999) - Jennifer Grey
- The Getaway (1999) - Jennifer Grey
- Welcome to L.A., Part 2 (1999) - Jennifer Grey
- Welcome to L.A., Part 1 (1999) - Jennifer Grey
2000
Bounce
as
Janice Guerrero
1998
Since You've Been Gone (TV Movie)
as
Patty Reed
1998
Outrage (TV Movie)
as
Sally Casey
1997
The Player (TV Movie)
as
Stephanie Granatelli
1996
Portraits of a Killer (TV Movie)
as
Elaine Taylor
1995
Lover's Knot
as
Megan Forrester
1995
The West Side Waltz (TV Movie)
as
Robin Ouiseau
1995
Fallen Angels (TV Series)
as
Ginger Allen
- A Dime a Dance (1995) - Ginger Allen
1995
Friends (TV Series)
as
Mindy
- The One with the Evil Orthodontist (1995) - Mindy
1993
A Case for Murder (TV Movie)
as
Kate Weldon
1991
Eyes of a Witness (TV Movie)
as
Christine Baxter
1990
If the Shoe Fits (TV Movie)
as
Kelly Carter / Prudence
1990
Criminal Justice (TV Movie)
as
Liz Carter
1990
Murder in Mississippi (TV Movie)
as
Rita Schwerner
1989
Bloodhounds of Broadway
as
Lovey Lou
1987
Gandahar
as
Airelle (English version, voice)
1987
Dirty Dancing
as
Baby Houseman
1986
The Equalizer (TV Series)
as
Valerie Jacobs
- A Community of Civilized Men (1986) - Valerie Jacobs
1986
Ferris Bueller's Day Off
as
Jeanie Bueller
1984
ABC Afterschool Specials (TV Series)
as
Laura Eller / Carol Schwartz
- Cindy Eller: A Modern Fairy Tale (1985) - Laura Eller
- The Great Love Experiment (1984) - Carol Schwartz (as Jenny Grey)
1985
American Flyers
as
Leslie
1984
The Cotton Club
as
Patsy Dwyer
1984
Reckless
as
Cathy Bennario
Producer
2024
Untitled Dirty Dancing Project (executive producer) (announced)
Soundtrack
1989
Bloodhounds of Broadway (performer: "I Surrender, Dear")
Self
2023
The 76th Annual Tony Awards (TV Special)
as
Self - Presenter
2022
Dish Nation (TV Series)
as
Self
- Lil Wayne Didn't Know Drake's Name & Kim Kardashian (2023) - Self
- Episode #10.206 (2022) - Self
2022
Tamron Hall (TV Series)
as
Self
- We Broke the Mold, Now You Don't Have To (2023) - Self
- Jennifer Grey/Andrew McCarthy/Christine Chiu (2022) - Self
2009
Entertainment Tonight (TV Series)
as
Self
- SNL Secrets (2020) - Self
- Shaq and Sharks! (2020) - Self
- Avengers in Quarantine (2020) - Self
2022
Good Morning America (TV Series)
as
Self - Guest / Self
- Episode dated 31 January 2023 (2023) - Self - Guest
- Episode dated 3 May 2022 (2022) - Self
- Episode dated 2 May 2022 (2022) - Self - Guest
2015
Today (TV Series)
as
Self - Guest
- Episode dated 31 January 2023 (2023) - Self - Guest
- Episode dated 20 May 2016 (2016) - Self - Guest
- Episode dated 29 September 2015 (2015) - Self - Guest
2022
Access Hollywood (TV Series)
as
Self
- Episode #26.293 (2022) - Self
- Episode #26.221 (2022) - Self
- Episode #26.206 (2022) - Self
2022
Literally! with Rob Lowe (Podcast Series)
as
Self
- Jennifer Grey: Funner is Funner (2022) - Self
2022
The Drew Barrymore Show (TV Series)
as
Self
- Jennifer Grey/Zosia Mamet/Jenny Slate/Chef Kwame Onwuachi (2022) - Self
2022
Extra (TV Series)
as
Self
- Episode #28.211 (2022) - Self
2022
Late Night with Seth Meyers (TV Series)
as
Self - Guest
- Amy Schumer/Jennifer Grey/Stephen Sanchez/Carter McLean (2022) - Self - Guest
2022
Live with Kelly and Mark (TV Series)
as
Self
- Chris O'Donnell/Jennifer Grey (2022) - Self
2010
The View (TV Series)
as
Self / Self - Guest
- Lindsey Granger/Jennifer Grey/Bad Bunny (2022) - Self
- Episode dated 24 November 2010 (2010) - Self - Guest
2022
Hollywood Insider (TV Series)
as
Self
- The Rise and Journey of Derek Hough: From Dancer To Actor And Beyond (2022) - Self
2020
Reunited Apart (TV Series)
as
Self
- Bueller? Bueller? (2020) - Self
2020
Stars in the House (TV Series)
as
Self - Special Guest
- Joel Grey Birthday Celebration! (2020) - Self - Special Guest
2019
I Am Patrick Swayze (Documentary)
as
Self
2019
Front Row Flynn (TV Series)
as
Self
- UNTOGETHER: Billy Crystal, Jemima Kirke, Lola Kirke, Jennifer Grey, Emma Forrest, moderator Sandro Monetti (2019) - Self
2017
The Healer (TV Series 2017) (TV Series)
as
Self (2017)
- Something Real Is Going On (2017) - Self (2017)
2017
Mein Baby gehört zu mir! Die Dirty Dancing Doku (TV Movie documentary)
as
Self
2017
Who Do You Think You Are? (TV Series documentary)
as
Self
- Liv Tyler (2017) - Self (credit only)
- John Stamos (2017) - Self (credit only)
- Smokey Robinson (2017) - Self (credit only)
- Jessica Biel (2017) - Self (credit only)
- Noah Wyle (2017) - Self (credit only)
- Jennifer Grey (2017) - Self
- Julie Bowen (2017) - Self (credit only)
- Courteney Cox (2017) - Self (credit only)
2016
Lip Sync Battle (TV Series)
as
Self - Surprise Appearance
- Clark Gregg vs. Hayley Atwell (2016) - Self - Surprise Appearance
2015
The Meredith Vieira Show (TV Series)
as
Self - Guest
- What's Hot Now!/Queen Latifah/Actress Jennifer Grey (2015) - Self - Guest
2015
Sidewalks Entertainment (TV Series)
as
Self - Guest
- Jennifer Grey (2015) - Self - Guest
2015
Live from the Red Carpet: The 2015 Tony Awards (TV Special)
as
Self
2015
The 69th Annual Tony Awards (TV Special documentary)
as
Self - Presenter
2015
The Doctors (TV Series)
as
Self
- Drs. Exclusive: Jennifer Grey's Health Struggle/Mom's Desperate Plea to Save 600-Pound Son/Healthy Tips to Satisfy Cravings (2015) - Self
2013
Cinema & Spice (TV Series documentary short)
as
Self
- Dirty Dancing (2013) - Self
2011
Inside Story: Ferris Bueller's Day Off (TV Movie documentary)
as
Self
2011
Strictly Come Dancing (TV Series)
as
Self - Guest Judge
- Week 6: The Results (2011) - Self - Guest Judge
- Week 6: Bonfire Night Special (2011) - Self - Guest Judge
2011
Strictly Come Dancing: It Takes Two (TV Series documentary)
as
Self
- Episode #8.24 (2011) - Self
2011
The Wendy Williams Show (TV Series)
as
Self - Guest
- Episode dated 27 September 2011 (2011) - Self - Guest
2010
Dancing with the Stars (TV Series)
as
Self - Contestant
- Rock Week (2010) - Self - Contestant
2010
Jimmy Kimmel Live! (TV Series)
as
Self
- Episode #9.43 (2010) - Self
1992
The Tonight Show with Jay Leno (TV Series)
as
Self - Guest
- Episode #19.29 (2010) - Self - Guest
- Episode #7.180 (1999) - Self - Guest
- Episode #7.72 (1999) - Self - Guest
- Episode #1.74 (1992) - Self - Guest
2010
25th Film Independent Spirit Awards (TV Special)
as
Self - Audience Member
2006
Getting the Class Together: The Cast of Ferris Bueller's Day Off (Video documentary short)
as
Self
2006
The Making of Ferris Buller's Day Off: Production Stories (Video documentary short)
as
Self
2006
Who Is Ferris Buller? (Video documentary short)
as
Self
2005
AFI's 100 Years... 100 Movie Quotes: America's Greatest Quips, Comebacks and Catchphrases (TV Special documentary)
as
Self
1999
The Rosie O'Donnell Show (TV Series)
as
Self - Guest
- Episode dated 15 November 2000 (2000) - Self - Guest
- Episode dated 22 March 1999 (1999) - Self - Guest
2000
E! True Hollywood Story (TV Series documentary)
as
Self
- Dirty Dancing (2000) - Self
2000
VH-1 Where Are They Now? (TV Series documentary)
as
Self
- Music Movie Stars (2000) - Self
1999
The Martin Short Show (TV Series)
as
Self
- Episode #1.11 (1999) - Self
1995
Late Night with Conan O'Brien (TV Series)
as
Self - Guest
- Dave Foley/Jennifer Grey (1999) - Self - Guest
- Mimi Rogers/Jennifer Grey/Nils Lofgren (1995) - Self - Guest
1999
The Daily Show (TV Series)
as
Self - Guest
- Jennifer Grey (1999) - Self - Guest
1993
The 45th Annual Primetime Emmy Awards (TV Special)
as
Self - Audience Member
1990
The Tonight Show Starring Johnny Carson (TV Series)
as
Self
- Carl Reiner/Jennifer Grey/Kathy Mattea (1990) - Self
1988
The 60th Annual Academy Awards (TV Special)
as
Self - Presenter
1988
The 14th Annual People's Choice Awards (TV Special documentary)
as
Self - Presenter
1988
Moving Image Salutes James Stewart (TV Special)
as
Self
1988
The 45th Annual Golden Globe Awards (TV Special)
as
Self - Nominee
1987
The 59th Annual Academy Awards (TV Special)
as
Self - Audience Member
1979
Fashion (TV Series)
as
Self
- Make-Up (1979) - Self
Archive Footage
2009
Entertainment Tonight (TV Series)
as
Self / Jeanie Bueller
- Tom Hanks' Movie Elvis! (2020) - Self
- Bubba Wallace (2020) - Self
2022
Live with Kelly and Mark (TV Series)
as
Self - Author, Out of the Corner
- Janelle Monae/Marlon Wayans/Eric Ripert/Jennifer Grey (2022) - Self - Author, Out of the Corner
2022
Superstar (TV Mini Series documentary)
as
Self
- Superstar Patrick Swayze (2022) - Self
2019
The Movies That Made Us (TV Series documentary)
as
Self - Actress 'Baby'
- Dirty Dancing (2019) - Self - Actress 'Baby'
2019
Ok! TV (TV Series)
as
Self
- Episode #5.12 (2019) - Self
2019
The Movies (TV Mini Series documentary)
as
Johnny Castle
- The Eighties (2019) - Johnny Castle
2017
Hell's Club Part 2. Another Night (Video short)
as
Clients
2017
Hoy nos toca (TV Series)
as
Self
- Deb (2017) - Self
2015
Extra (TV Series)
as
Jeanie Bueller
- Episode #21.123 (2015) - Jeanie Bueller
2014
Tu cara me suena - Argentina (TV Series)
as
Self
- Episode #2.28 (2014) - Self
2012
Final Cut: Ladies and Gentlemen
2011
Special Collector's Edition (TV Series)
as
Baby Houseman
- Especial redoblajes (2011) - Baby Houseman (uncredited)
2010
The 82nd Annual Academy Awards (TV Special)
as
Frances 'Baby' Houseman / Jeanie Griswold (uncredited)
2004
Retrosexual: The 80's (TV Mini Series documentary)
2004
101 Biggest Celebrity Oops (TV Special documentary)
as
Self - #88: Jennifer Grey by a Nose
1987
Patrick Swayze feat. Wendy Fraser: She's Like the Wind (Music Video short)
as
Baby Houseman
References
Jennifer Grey Wikipedia
(Text) CC BY-SA