Prime Minister

Justin Trudeau




Profession

Physician




Party

Liberal Party of Canada




Full Name

Jane Little




Spouse

Pep Philpott




Preceded by

riding created




Role

Politician




Preceded by

Rona Ambrose




Name

Jane Philpott








Born

November 23, 1960 (age 62) Toronto, Ontario (

1960-11-23

)


Political party

Liberal Party of Canada




Alma mater

University of Western Ontario University of Toronto University of Ottawa




Residence

Whitchurch-Stouffville, Canada




Education

University of Toronto (2007–2012)
Health minister jane philpott vows to save billions on drug costs the fifth estate
Jane Philpott, PC MP (born November 23, 1960) is a Canadian politician who represents the riding of Markham—Stouffville in the Canadian House of Commons and is the current Minister of Indigenous Services. A member of the Liberal Party of Canada, Philpott was first elected in the 2015 federal election and was appointed to the Cabinet of the 29th Canadian Ministry, headed by Justin Trudeau, on November 4, 2015. Prior to entering politics she was a family physician known for promoting medical education in Africa, HIV/AIDS fundraising, refugee advocacy, and her work on the social determinants of health.
Contents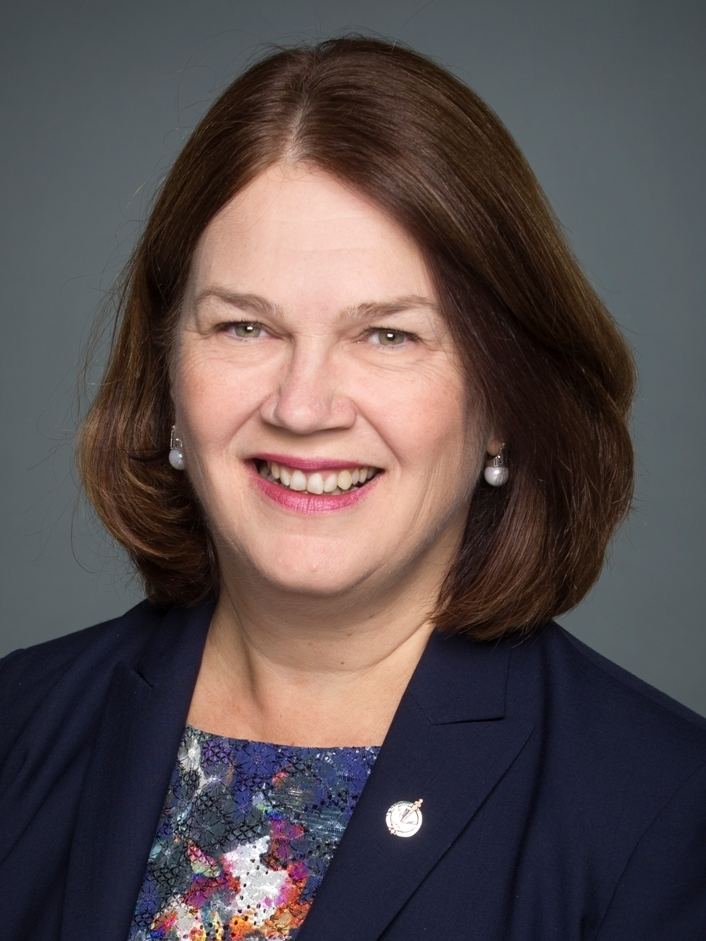 Early life and education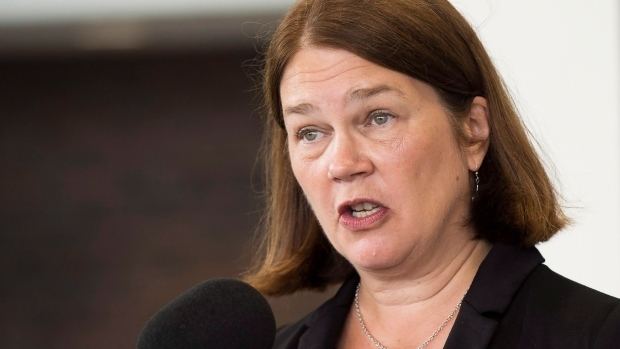 Philpott was born in Toronto, Ontario. Her childhood was spent in Winnipeg, Manitoba; Princeton, New Jersey; and Cambridge, Ontario. Her father, Rev. Wallace Little, was a Presbyterian minister. Her mother was a schoolteacher. She is the oldest of four daughters.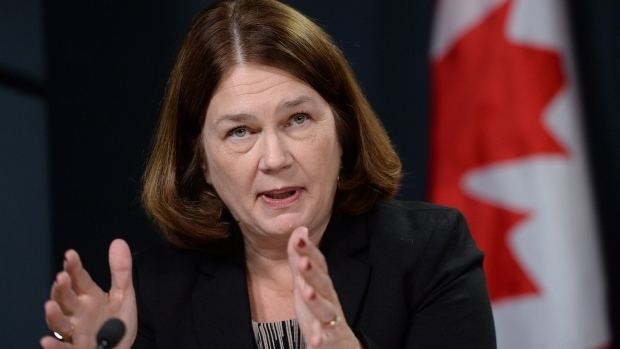 Philpott attended high school at Galt Collegiate Institute. She received her medical training at University of Western Ontario where she was granted a Doctor of Medicine degree, graduating cum laude, Faculty of Medicine in 1984. She later earned her Masters of Public Health in Global Health Concentration in 2012 from the Dalla Lana School of Public Health at the University of Toronto. Philpott also completed a Tropical Medicine fellowship at Toronto General Hospital in Toronto, Ontario in 1986-87. From 1984-86 she earned her Family Medicine Residency in Family Medicine at the University of Ottawa/Ottawa Civic Hospital in Ottawa, Ontario.
Medical career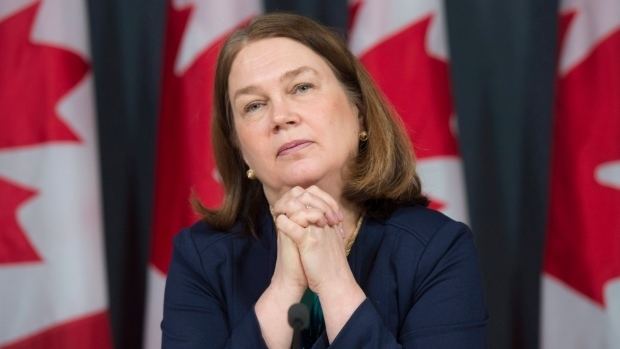 Philpott was a family doctor in Markham-Stouffville from 1998 to 2015. She served as Chief of the Department of Family Medicine at Markham-Stouffville Hospital from 2008 to 2014. She is an Associate Professor in the University of Toronto's Department of Family and Community Medicine. She was the Lead Physician of the Health For All Family Health Team in Markham, Ontario. She worked in Niger in West Africa from 1989-1998 with a faith-based non-governmental organization, where she practiced general medicine and developed a training program for village health workers. She returned to Niger in 2005 with Médecins sans Frontières during a food crisis. She was the Family Medicine lead in the Toronto Addis Ababa Academic Collaboration (TAAAC) from 2008 to 2014. In this capacity she helped colleagues at Addis Ababa University to develop the first training program for Family Medicine in Ethiopia that began in 2013. The first seven students in this programme graduated in early 2016. Philpott has been an advocate for Canada to give greater attention to the rights of refugees, particularly in respect of the health care afforded to them. In an article in the Toronto Star in 2014 she argued that "the Conservative government's cuts to refugee health care are 'cruel and unusual'". Philpott is a co-curator of TEDxStouffville founded in 2012 with Dr. Eileen Nicolle. The TEDxStouffville committee, a collaboration between Health for All Family Health Team, Markham Stouffville Hospital, the University of Toronto and residents of the town of Whitchurch–Stouffville, develops its program with live speakers on the theme of Social Determinants of Health.
HIV/AIDS advocacy work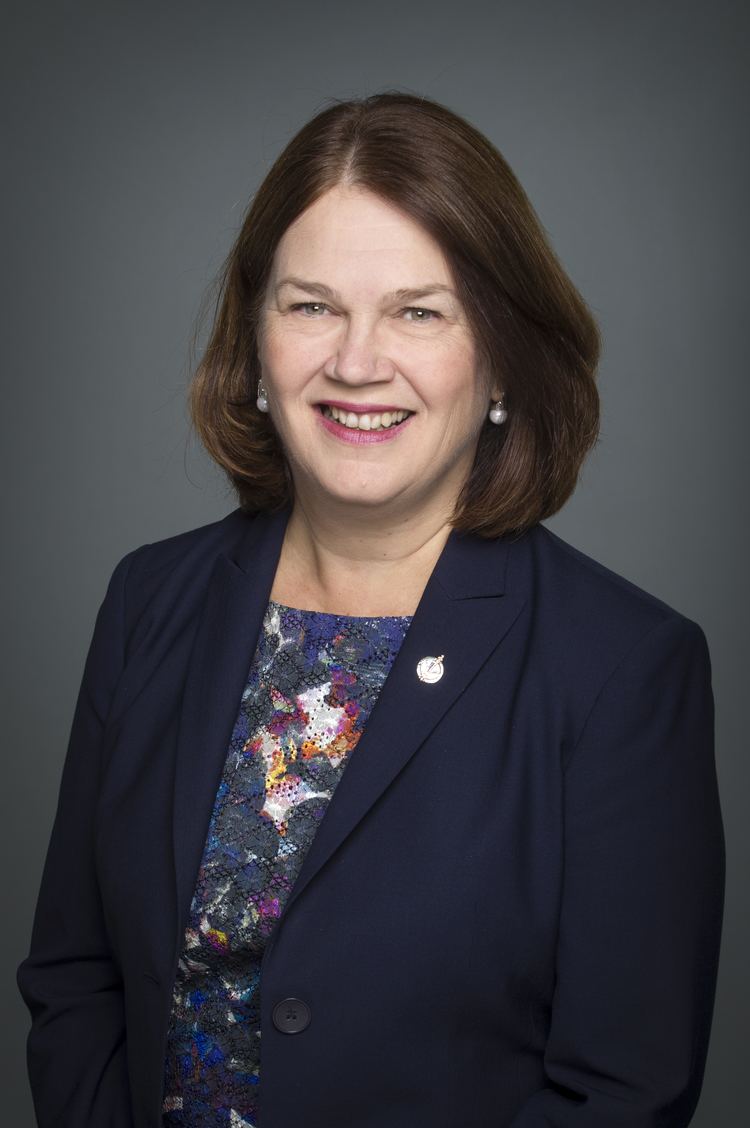 "A Coin for Every Country" was an educational campaign geared to intermediate level classrooms to raise funds for the Stephen Lewis Foundation in response to the HIV/AIDS pandemic. Philpott was a founder of this initiative, that was delivered through schools in the York Region District School Board. Philpott is the founder of the "Give a Day to World AIDS" movement which started in 2004 as a way to engage Canadians in responding to HIV. Since 2004, Give a Day has grown in the medical, legal and business communities and, as of 2014, had raised over 75 million dollars to help those affected by HIV in Africa.
Federal politics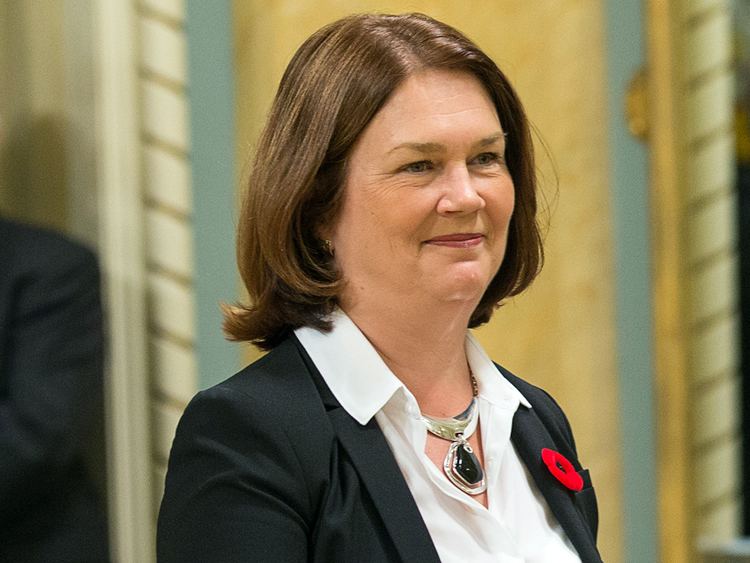 Philpott was acclaimed as the federal Liberal Candidate in the new riding of Markham—Stouffville in April 2014. During the 2015 Canadian federal election campaign she was frequently called upon by the party to be a spokesperson on the subject on the CBC programme Power & Politics. She was critical of the Conservative government's lack of action and the returning of more than $350 million to the federal treasury in unspent funds over a three-year period, a sum that included millions for processing refugee applications and helping asylum-seekers settle into Canada. Following the death of Alan Kurdi she joined Marc Garneau in calling for increased refugee settlement in Canada by the end of 2015.
Philpott defeated the incumbent (from the redistributed riding of Oak Ridges—Markham), Paul Calandra. When asked by Campbell Clark of the Globe and Mail why she would move from medicine to Politics she quoted Rudolf Virchow, the noted German physician who had a less successful political career, to explain why she sees economics and environment as key to human health, and chose to run for office: "Politics is nothing but medicine writ large."
Minister of Health
Philpott was appointed Minister of Health in the Cabinet of the 29th Canadian Ministry, headed by Justin Trudeau, on November 4, 2015. She is the first medical doctor to hold the post. Philpott was also appointed to the following Cabinet Committees on November 4, 2015.
Treasury Board (Member)
Cabinet Committee on Inclusive Growth, Opportunities and Innovation (Chair). This committee considers strategies designed to promote inclusive economic growth, opportunity, employment and social security, including sectoral strategies and initiatives.
Cabinet Committee on Intelligence and Emergency Management (Member). This committee meets "as required to consider intelligence reports and priorities and to coordinate and manage responses to public emergencies and national security incidents." It regularly reviews the state of Canadian emergency readiness.
On November 9, 2015 she was appointed to chair a cabinet sub-committee to co-ordinate government efforts to resettle 25,000 Syrian refugees in Canada through government sponsorship by the end of 2015.
On May 1, 2016, after the new government had been in office for six months, David Akin, Parliamentary Bureau Chief of the Toronto Sun, published a rating of the Liberal Cabinet's work to date in which Philpott was awarded an A+. "A real-life doctor before politics, Philpott has been a quick master of a high-profile file and is flawlessly executing against her mandate letter from the PM. She's confident talking to Canadians about health policy issues. And she's handled controversial files such legalizing marijuana and dealing with mental health crises on First Nations with pitch-perfect tone. An easy standout in Trudeau's cabinet." Alise Mills, a Vancouver-based conservative political analyst, further commented "Gracious, composed and knows her files."
Issues addressed by Philpott in her first six months as Minister of Health include: Syrian refugees; Bill C-14 on Physician Assisted Dying; removal of cuts to refugee health plans made by the previous government; Safe Injection Sites; renegotiation of the Canada Health Accord with the provinces; establishment of a pan-Canadian Pharmaceutical Alliance; indigenous health care issues, in particular mental health, including high rates of suicide and violence in La Loche, Saskatchewan and the Attawapiskat First Nation; the Zika virus outbreak; and the legalisation of marijuana where she announced the government's plans at the United Nations on April 20th, 2016.
On May 11, 2016 Philpott was appointed to the "Ad Hoc Committee on Northern Alberta Wildfires", a new ad hoc Cabinet committee to coordinate federal efforts to help the thousands of Canadians affected by the wildfires that raged through Northern Alberta in May 2016.
During the week of May 22–28, 2016 she chaired the annual Commonwealth Health Ministers meeting in Geneva, Switzerland and also led the Canadian delegation at the 69th World Health Assembly (WHA).
Minister of Indigenous Services
Philpott became the inaugural Minister of Indigenous Services in a cabinet shuffle on August 28, 2017; she was succeeded by Ginette Petitpas Taylor at the Ministry of Health.
Personal life
Philpott lives in Stouffville, Ontario. Her husband is Canadian Broadcasting Corporation Radio journalist, Pep Philpott. They have four children including Bethany who attends McMaster University Medical School. Jane attends the Community Mennonite Church in Stouffville, Ontario where she is a song leader for the congregation.
Awards and honours
2014 Integrated Medical Education Award for Excellence in Community-Based Teaching (Clinic/Office/Practice), Department of Family & Community Medicine, Faculty of Medicine, University of Toronto
2013 May Cohen Equity, Diversity, and Gender Award, Association of Faculties of Medicine of Canada
2013 Yves Talbot Award for Excellence in Global Health Leadership, University of Toronto, Department of Family and Community Medicine. (Distinction)
2012 Wilfred H. McKinnon Palmer Academic Award, University of Toronto. (Distinction)
2011 Community Service Award, University of Western Ontario, Schulich School of Medicine & Dentistry. (Distinction)
2010 Janus Scholarship for Global Health, College of Family Physicians of Canada
2009 Casey Award, Casey House, Toronto. (Distinction)
2009 Honorary Member, Federation of Medical Women of Canada. (Distinction)
2008 Stairway of Excellence Award, Galt Collegiate Institute, Cambridge, Ontario. (Distinction)
2007 Everyday Hero, Global National Television. (Distinction)
References
Jane Philpott Wikipedia
(Text) CC BY-SA