College:

Southern California




Height:

6 ft 4 in (1.93 m)

Spouse

Linda Del Rio (m. 1988)




Date of birth:

(1963-04-04) April 4, 1963 (age 52)

Role

American football head coach

Team coached

Oakland Raiders (Head coach, since 2015)

Children

Hope Del Rio, Lauren Del Rio, Aubrey Del Rio, Luke Del Rio

Education

University of Kansas, Hayward High School, University of Southern California

Similar People

Derek Carr, Charles Woodson, John Fox, Amari Cooper, Ken Norton - Jr




Place of birth:

Hayward, California
Jack Louis Del Rio Jr. (born April 4, 1963) is head coach of the Oakland Raiders of the National Football League (NFL). A linebacker for four NFL teams between 1985–1996, he played both football and baseball for the University of Southern California Trojans.
Contents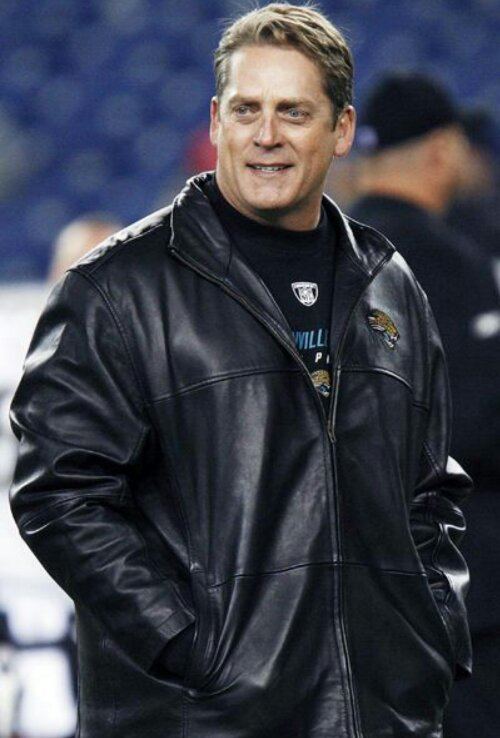 Del Rio began his coaching career as an assistant strength and linebacker coach with the New Orleans Saints. He was the linebacker coach on the Super Bowl XXXV-winning Baltimore Ravens, and defensive coordinator on the Carolina Panthers and the Denver Broncos. He served as head coach of the league's Jacksonville Jaguars from 2003 until 2011, the second in team history, and took a second head coaching job, this time with the Raiders in January 2015.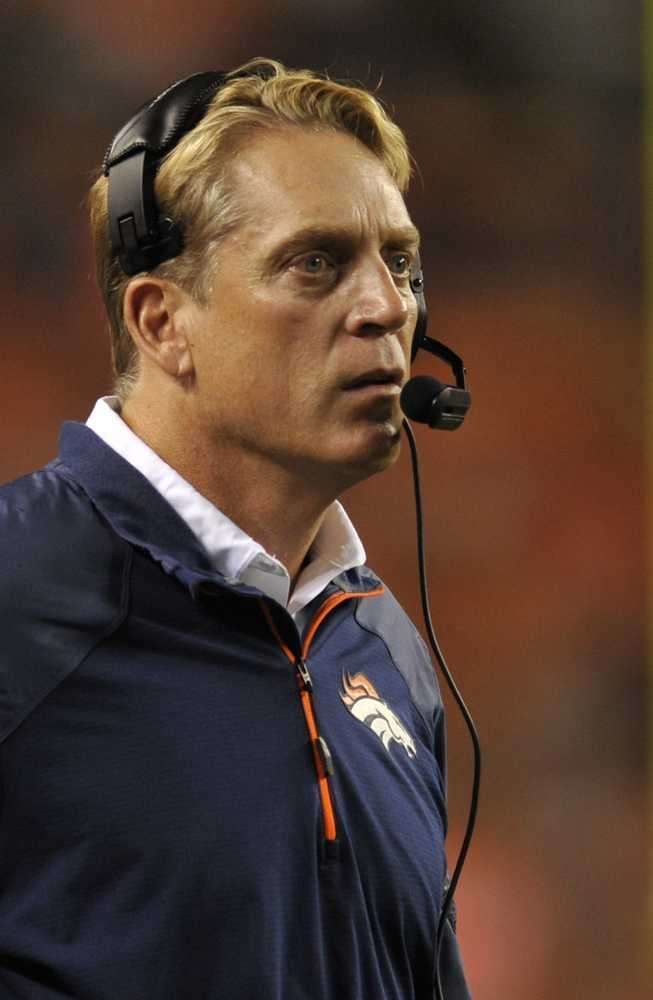 College football ap all american team 1984
Early years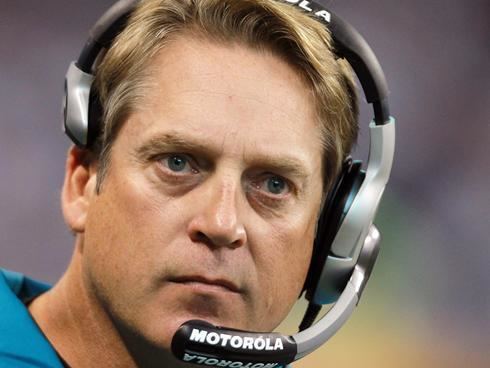 Del Rio was born in Castro Valley, California to a father of Spanish and Italian descent. He attended Hayward High School in Hayward, California where he developed into a notable three-sport athlete.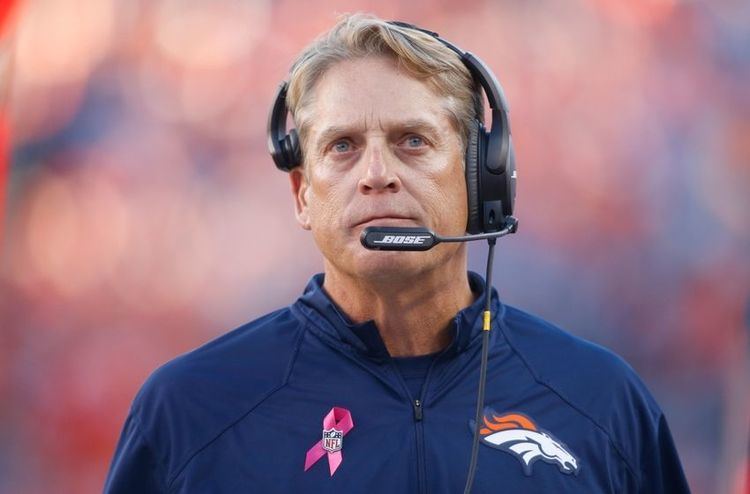 In football, he helped his team win a North Coast Section 2A Championship. In baseball although he was the starting catcher, in one game he was used as a pitcher and struck out 16 in a playoff game against Mission San Jose-Fremont. He and former Seattle Mariners manager Don Wakamatsu were teammates in baseball and football.
College career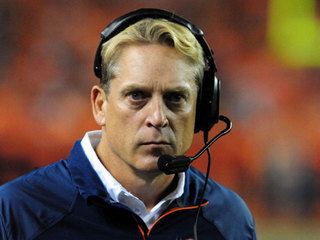 Del Rio was selected by the Toronto Blue Jays in the 22nd round (550th overall) of the Toronto Blue Jays, out of high school, but opted instead to accept a scholarship from the University of Southern California to play both football and baseball.
In football, he became a four-year starter. As a junior, he made the third-team 1983 All-American team. As a senior, he earned consensus All-American honors, was a runner-up for the Lombardi Award given to the nation's best lineman or linebacker, and was named along with quarterback Tim Green co-MVP of the 1985 Rose Bowl. He finished his college career with 340 tackles, including 58 tackles for loss. He was voted on the Second-team All-PAC-10 (1984) team, not making the First-Team for the first time in his college career.
In baseball, he batted .340 as a two-year starter at catcher on a team that also included future Major League Baseball home run champion Mark McGwire and Hall of Fame pitcher Randy Johnson.
He was inducted into the USC Athletic Hall of Fame in 2015.
New Orleans Saints
Del Rio was selected by the New Orleans Saints in the third round (68th overall) of the 1985 NFL Draft. He was also selected in the 1985 USFL Territorial Draft by the Los Angeles Express. As a rookie, he started 9 games at right inside linebacker, tied a franchise record with 5 fumble recoveries and earned NFL All-rookie honors.
In 1986, he lost his starting position to Alvin Toles after the season opener. On August 17, 1987, he was traded to the Kansas City Chiefs in exchange for a fifth round draft choice.
Kansas City Chiefs
In 1987, he was acquired by the Kansas City Chiefs to play outside linebacker, reuniting him with former Saints defensive coordinator John Paul Young. He started 9 games at right outside linebacker in his first season with the team and 10 games at left outside linebacker in 1988, while registering 77 tackles. He was released on August 29, 1989.
Dallas Cowboys
On August 31, 1989, he was claimed off waivers by the Dallas Cowboys. He started 12 contests at strongside linebacker, while sharing the position with David Howard in the final eight games, playing in the first and third quarters, finishing the season with 38 tackles, 2 fumble recoveries and one pass defensed.
The next year, he started 16 games, making 104 tackles (third on the team) and 1.5 sacks. In 1991, he replaced Eugene Lockhart as the starter at middle linebacker, while leading the team with 130 total tackles, 53 assists and 77 solo tackles.
In the 1990s, the Cowboys organization felt they could avoid paying a premium and adversely impacting the salary cap by drafting linebackers, so they allowed talented and productive players like Del Rio, Ken Norton, Jr., Darrin Smith, Dixon Edwards, Robert Jones, and Randall Godfrey, to leave via free agency instead of signing them to long-term contracts.
Minnesota Vikings
On March 4, 1992, he was signed as a Plan B free agent by the Minnesota Vikings, recorded 149 tackles and was named NFC Defensive Player of the Week.
He led the team in tackles for three consecutive years and was selected to the 1994 Pro Bowl as a 'need player'. The next year, he suffered a knee injury in the week 9 game against the Chicago Bears and started one late season contest after that, while being replaced with Jeff Brady.
Miami Dolphins
On June 2, 1996, he signed a one-year contract with the Miami Dolphins, reuniting him with former Cowboys head coach Jimmy Johnson. On August 4, he was released after being passed on the depth chart by rookie Zach Thomas. He finished his career with 160 game appearances (128 starts), 1,005 tackles, 13 sacks and 13 interceptions.
Career statistics
Source:
Early years
Del Rio was hired by New Orleans Saints head coach Mike Ditka as the team's strength and conditioning coach in 1997, moving to linebacker coach the next year. In 1999, he took the same job with the Baltimore Ravens. He is in part credited for the success of the Ravens' Super Bowl-winning defense, particularly in the 2000 season. After the 2001 season, he was named defensive coordinator of the Carolina Panthers and in his first season, in 2002, he led them to the second best defense in the league.
Jacksonville Jaguars
In 2003, Del Rio became the second head coach of the Jacksonville Jaguars following Tom Coughlin's dismissal. In his first season, he led the team to a 5–11 record. That year, Jacksonville finished the season with the second-ranked rush defense and sixth best overall defense, having ranked 25th and 20th in those two categories, respectively, the year prior. In 2004, the Jaguars narrowly missed the playoffs with a 9–7 record, the first winning record in five seasons. The following season, the team made the playoffs for the first time since advancing all the way to the AFC title game in 1999. They qualified as a wild card; however, the season was ended with a 28–3 loss to the New England Patriots.
After missing the playoffs in 2006, Jacksonville cut quarterback Byron Leftwich in favor of David Garrard. The team returned to the playoffs in 2007 winning their first playoff game since 1999. On April 3, 2008, Del Rio's contract with the Jaguars was extended through the 2012 season.
On January 11, 2010, Del Rio was offered the head coaching job at USC, his alma mater. The next day he denied receiving an offer from USC, stating that the offer was "manufactured". Later that afternoon, he rebuffed USC officially, announcing that he would remain with the Jaguars at least through the duration of his current contract.
On November 29, 2011, Del Rio was fired as Jacksonville's head coach. He left with a regular season record of 68–71 and a 1–2 record in two playoff appearances over his nine years.
"Keep chopping wood"
The mantra "Keep chopping wood", introduced by Del Rio during the 2003 season, was intended to indicate how the team would slowly whittle away the huge obstacles in front of them. Del Rio placed a wooden stump and axe in the Jaguars' locker room as a symbol of his rallying cry.
After his teammates had been taking swings at the wood with the axe, punter Chris Hanson followed suit and seriously wounded his non-kicking foot. Hanson missed the remainder of the 2003 season, being replaced by Mark Royals.
Sideline attire
Del Rio became the second NFL head coach since 1993 to wear a suit on the sidelines during a November 20, 2006 regular season contest against the New York Giants, immediately following then San Francisco 49ers head coach Mike Nolan who had sported the look the previous day in a win over the Seattle Seahawks.
Del Rio's Jaguars won that game by a score of 26–10. Previously, a sponsorship deal between the NFL and Reebok prohibited coaches from wearing anything but Reebok clothing, but a series of events—including Nolan petitioning for permission to wear a suit and Reebok planning to unveil a formal line of clothing in 2007—led to the NFL adopting a rule that permits coaches to wear a suit twice a year.
After he left the Jaguars, he has not worn a suit since and has worn team-issued apparel for his subsequent coaching jobs.
Denver Broncos
On January 27, 2012, Del Rio was hired as the new defensive coordinator of the Denver Broncos. In Week 2, Del Rio was fined $25,000 for berating the replacement officials. On November 4, 2013, Del Rio was handed the head coaching duties and named interim head coach for several games when head coach John Fox was sidelined due to medical reasons.
Oakland Raiders
On January 14, 2015, Del Rio was hired to become the new head coach of the Oakland Raiders, replacing the fired Dennis Allen (who coincidentally had preceded him as the Broncos defensive coordinator) and interim head coach Tony Sparano.
In 2016, Del Rio led the Raiders to a 12-4 record, with the team making the playoffs for the first time since 2002. They lost to the Texans in the wild card round.
On February 10, 2017, Del Rio signed a 4-year contract extension.
Coaching tree
NFL head coaches under whom Jack Del Rio has served:
Mike Ditka: New Orleans Saints (1997–1998)
Brian Billick: Baltimore Ravens (1999–2001)
John Fox: Carolina Panthers (2002), Denver Broncos (2012–2014)
Assistants under Jack Del Rio who became NCAA or NFL head coaches:
Anthony Lynn: Buffalo Bills (2016), Los Angeles Chargers (2017–present)
Mike Smith: Atlanta Falcons (2008–2014)
Awards and honors
Selected to USC Athletic Hall of Fame (2014)
NCAA Silver Anniversary award (2010)
Super Bowl champion (XXXV) as coach.
All-Pro selection (1994)
Pro Bowl selection (1994)
NFL's All-Rookie Team (1985)
Saints' Rookie of the Year award (1985)
CO-MVP of Rose Bowl (1985)
All-America honors as a senior (1984)
Pop Warner Trophy (1984)
Personal life
Del Rio earned an undergraduate degree in political science from the University of Kansas in 1990, while he was a player for the Kansas City Chiefs.
His son, Luke Del Rio, is a college football quarterback for the Florida Gators.
Underscoring the UCLA–USC rivalry, on December 12, 2006 Del Rio appeared at a press conference wearing a UCLA basketball jersey after losing a bet with ex-UCLA running back Maurice Jones-Drew. UCLA's football team had recorded one of the biggest upsets in school history by defeating USC the previous week. However, after acknowledging his loss in the bet, he removed the UCLA jersey, revealing a USC polo shirt underneath.
Del Rio's college roommate at USC was former ESPN football analyst and NFL/CFL quarterback Sean Salisbury.
References
Jack Del Rio Wikipedia
(Text) CC BY-SA