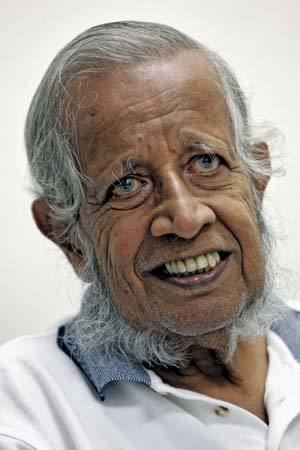 An Anglican Christian of Sri Lankan Tamil descent, Jeyaretnam was born in the village of Chankanai in Jaffna while his parents were on leave from Malaya. His father, Victor Lord Joshua moved to Malaya and took up a position with the Public Works Department. Jeyaretnam grep up in Johor and started his formal education in Muar in a French convent where his eldest sister was a student. His subsequent education at English College Johore Bahru was disrupted by the Japanese occupation of Malaya, Jeyaretnam learned Japanese to make himself more employable, and began working in the census department, then as an interpreter in the Japanese Transport Department. In Jeyaretnam's oral interviews, he said it was a means to avoid being pressed into building the Burma Railway, called the "Death Railway" due to the high fatality rate during the construction. After the war, Jeyaretnam moved to Singapore where he continued his education at St Andrew's School and taught there in 1948, before going on to read law at University College London.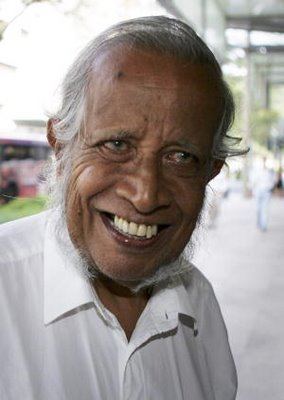 Having been called to the bar by the Honourable Society of Gray's Inn on 27 November 1951, Jeyaretnam joined the Singapore Legal Service in 1952. In the following 11 years, Jeyaretnam held various positions, including Magistrate, District Judge, Crown Counsel, Deputy Public Prosecutor and Registrar of the Supreme Court. He was also Singapore's first Criminal District Judge. He left the civil service in 1963 for private practice and eventually set up his own law firm in 1968.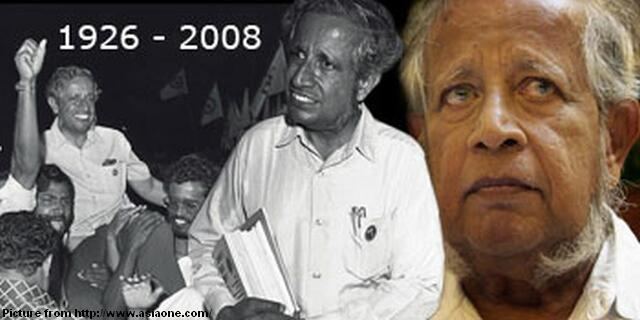 Singapore became an independent country in 1965, and at the first post-independence general election in 1968, the People's Action Party (PAP) won all 51 of the seats in Parliament after the main opposition party at the time, the Barisan Sosialis, boycotted the elections. The PAP maintained this 100% electoral record at the 1972, 1976 and 1980 general elections and all intervening by-elections up to 1981.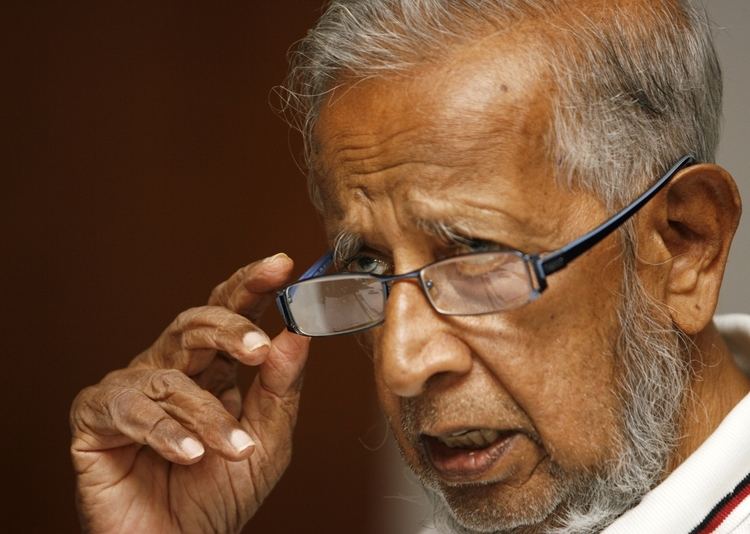 In 1971, Jeyaretnam led a group of lawyers who took over the opposition Workers' Party (WP, which had been founded in 1957 by Singapore's former Chief Minister, David Marshall, but had become a fairly small and insignificant party during the 1960s), and became the party's Secretary-General.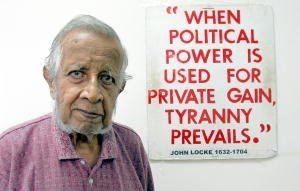 Jeyaretnam first stood for parliamentary elections in at the 1972 general election, when he contested the Farrer Park constituency and lost to the PAP's Lee Chiaw Meng by 23.1% of the vote to 73.8% (with a third candidate taking 3.1%). At the 1976 general election, he contested Kampong Chai Chee, and lost to the PAP's Andrew Fong by 40.1% to 59.9%. In 1977, he contested a by-election in Radin Mas, and was defeated by PAP candidate Bernard Chen by 29.4% to 70.6%. He then contested Telok Blangah at a 1979 by-election and the 1980 election, losing to the PAP's Rohan bin Kamis both times by 38.8% to 61.2% in 1979, and by 47.0% to 53.0% in 1980.
In 1983, Jeyaretnam defended Tan Mui Choo, one of the co-conspirators for the infamous Toa Payoh ritual murders.
In 1981, at a by-election in Anson Single Member Constituency, Jeyaretnam defeated PAP candidate Pang Kim Hin to become Singapore's first opposition Member of Parliament (MP). Jeyaretnam won 7,012 votes (51.9%) to Pang's 6,359 (47.1%), with a third candidate taking 131 votes (1.0%).
Jeyaretnam was re-elected as the constituency's MP at the 1984 general election, in which he defeated the PAP's Ng Pock Too by 9,909 votes (56.8%) to 7,533 (43.2%). He was one of two opposition MPs elected to Parliament at the 1984 general election; the other was Chiam See Tong, the leader of the Singapore Democratic Party.
Jeyaretnam was subsequently brought down by a series of charges which he claimed were politically motivated to remove him from Parliament and prevent him from taking part in future elections. Two months after his 1984 re-election, Jeyaretnam and the Workers' Party's chairman Wong Hong Toy were charged for allegedly misreporting his party accounts.
In 1986, Senior District Judge Michael Khoo found him innocent of all charges but one. The prosecution appealed, so Chief Justice Wee Chong Jin ordered a retrial in a different district court rather than an appeal in the Supreme Court, thus denying Jeyaretnam the opportunity to appeal against a revised verdict to the Judicial Committee of the Privy Council. At the retrial, Jeyaretnam was declared guilty on all charges. The judge sentenced him to three months' imprisonment (later commuted to one month) and fined him S$5,000 – a sentence sufficient to disqualify him from serving in Parliament and prevent him from standing in parliamentary elections for a period of five years. He was also disbarred as a lawyer. When Jeyaretnam called for an enquiry into the transfer, alleging that Chief Justice Wee Chong Jin and Attorney-General Tan Boon Teik were "beholden" to Prime Minister Lee Kuan Yew, the allegation was dismissed as "scandalous".
Since the trial had been held in a district court, Jeyaretnam could not appeal the conviction. He exercised his right to appeal his disbarment to the Judicial Committee of the Privy Council. The Committee duly reversed the judgment in 1988, noting:
"Their Lordships have to record their deep disquiet that by a series of misjudgements, the appellant and his co-accused Wong, have suffered a grievous injustice. They have been fined, imprisoned and publicly disgraced for offences of which they are not guilty. The appellant, in addition, has been deprived of his seat in Parliament and disqualified for a year from practising his profession. Their Lordships order restores him to the roll of advocates and solicitors of the Supreme Court of Singapore, but, because of the course taken by the criminal proceedings, their Lordships have no power to right the other wrongs which the appellant and Wong have suffered. Their only prospect of redress, their Lordships understand, will be by way of petition for pardon to the President of the Republic of Singapore."
Following the decision of the Judicial Committee of the Privy Council, Jeyaretnam wrote to President Wee Kim Wee to ask that the convictions be removed. However, the Singapore government strongly condemned the judgment and President Wee, on the advice of the Cabinet, refused to remove the convictions. Jeyaretnam hence remained disqualified from Parliament until 1991. Singaporean judges refused to reverse his convictions.
Though Jeyaretnam was barred from contesting the 1988 general election, he spoke at election rallies held by the Workers' Party during the campaign. At an election rally, he challenged the PAP claim to being an open and transparent government, and asked whether any investigation had been conducted as to how the former Minister for National Development, Teh Cheang Wan, had obtained the tablets with which he had committed suicide in the midst of being investigated for corruption. He also asked whether Prime Minister Lee Kuan Yew had replied to a letter written to him by Teh. Following this, Lee commenced proceedings for slander against Jeyaretnam, alleging his words at the election rally implied that he had committed a criminal offence by aiding and abetting Teh to commit suicide, and thereby had tried to cover up Teh's corruption. The action was heard by Justice Lai Kew Chai, who ruled against Jeyaretnam and ordered him to pay damages of S$260,000 plus costs to Lee. Jeyaretnam lost an appeal against the judgment. He had wanted to appeal to the Judicial Committee of the Privy Council, but to do that, he had to obtain Lee's consent before the hearing by the Court of Appeal. This was because the law relating to appeals to the Judicial Committee of the Privy Council had been changed after its judgment restoring Jeyaretnam to the roll of advocates and solicitors. Appeals by lawyers to the Committee against any order made by a court of three judges under the Legal Profession Act were abolished. In criminal cases, the right of appeal from the Court of Criminal Appeal to the Committee was also abolished. In civil cases, an appeal was allowed only if the other party consented to it. Lee did not give his consent.
In 1995, Jeyaretnam wrote an article in the Workers' Party's newsletter, The Hammer, in which he alleged that a number of those involved in an event called the Tamil Language Week were government "stooges". For this, he was sued twice for libel by Indian PAP leaders, resulting in total damages of S$465,000 and S$250,000 in court costs.
Jeyaretnam was unable to contest the 1991 general election as it was held a few months before his parliamentary ban expired. However, the Workers' Party did gain a new MP in that election when its Assistant Secretary-General, Low Thia Khiang, was elected in Hougang Single Member Constituency. Some critics speculated that Lee Kuan Yew's successor as Prime Minister, Goh Chok Tong, had called the general election in 1991 even though he could have waited another two years to prevent Jeyaretnam from standing. However, Goh insisted that he had done so to gain a personal mandate shortly after becoming Prime Minister in 1990, and noted that he planned to hold a by-election in 1992 with the aim of bringing new blood into the PAP's parliamentary team. Jeyaretnam would be eligible to stand in the 1992 by-election, which was held in Marine Parade Group Representation Constituency. The by-election was expected to mark the return of Jeyaretnam as a parliamentary candidate, but one of the Workers' Party's candidates backed out at the last minute and failed to turn up on nomination day, preventing the party from registering its team for the election.
At the 1997 general election, Jeyaretnam stood as a Workers' Party candidate in Cheng San Group Representation Constituency. The party lost to the PAP's team in the constituency by 45.2% of the votes to 54.8%. Low was re-elected as the MP for Hougang, and Chiam See Tong (who had left the Singapore Democratic Party to join the Singapore People's Party) was re-elected as the MP for Potong Pasir Single Member Constituency. As only two opposition MPs had been elected, one Non-Constituency MP (NCMP) seat was offered to a member from the Workers' Party team which contested in Cheng San because the team had garnered the highest percentage of the vote among the losing parties. The Workers' Party selected Jeyaretnam for the NCMP position.
After the 1997 general election, 11 defamation suits were filed against Jeyaretnam for comments he made at an election rally in support of another of the Workers' Party's candidates in Cheng San, lawyer Tang Liang Hong. Jeyaretnam had announced at the rally that "Mr Tang Liang Hong has just placed before me, two reports he has made to the police against, you know, Mr Goh Chok Tong and his people". Goh alleged that, as a result of this, his "reputation, moral authority and leadership standing have been gravely injured both local and internationally". During cross-examination by Jeyaretnam's lawyer, George Carman, Goh likened Jeyaretnam's statement to throwing a Molotov cocktail. However, on further questioning, Goh also stated that "it has been a good year" for him and his standing as a leader had not been injured. Trial judge J. Rajendran found Jeyaretnam liable and ordered him to pay damages of S$20,000. Goh described these damages as "derisory" and appealed. On appeal, the damages were raised to S$100,000 plus S$20,000 in court costs.
In 2001, after an instalment on his damages was overdue, Jeyaretnam was declared bankrupt. As undischarged bankrupts are barred from serving in Parliament, he therefore lost his NCMP seat. He was also disbarred. He was unable to stand as a candidate in the 2001 general election. In October 2001, he resigned as Secretary-General of the Workers' Party and was replaced by Low Thia Khiang. The transfer of party leadership took place in bitter acrimony as Jeyaretnam later accused Low of not doing enough to help him pay the damages from the libel suits, even though Low claimed that he had always looked upon Jeyaretnam as an elder and had done everything possible to help him. Shortly after he stepped down as Secretary-General, Jeyaretnam left the party.
To earn money to pay off his debts, Jeyaretnam sold copies of his book Make it Right for Singapore (ISBN 9810422261), which contained the text of some of his parliamentary speeches from 1997 and 2000. He also authored another book, The Hatchet Man of Singapore (ISBN 9810485131), describing his legal trials.
In 2002, a documentary film on Jeyaretnam entitled A Vision of Persistence was withdrawn from the Singapore International Film Festival for fear that it violated a law banning political films. The makers of the 15-minute documentary submitted written apologies and withdrew it from being screened after they were told that they could be charged in court. The filmmakers, all lecturers at the Ngee Ann Polytechnic, had claimed that they had just chanced upon Jeyaretnam selling his books on a street and decided to make a documentary on him, unaware at first that he was a major opposition figure. A little-known law called the Films Act bans the making, distribution and showing of films containing "wholly or partly, either partisan or biased references to, or comments on any political matter" in Singapore. Philip Cheah, the director of the film festival, said that he saw the documentary, but declined to comment on its contents. "It should have been shown at the festival. Then people can decide", he said, adding that, as far as he knew, this was the first film that was considered political under the Films Act.
On 25 October 2004, Jeyaretnam appealed for an early discharge from bankruptcy so that he could contest in the next general election. He appeared before three judges in the Court of Appeal, Singapore's highest court, asking to be discharged. Representing himself during the two-hour hearing, Jeyaretnam appealed on the grounds that he wanted another chance to contribute to society. He offered to pay one-third of the more than S$600,000 he still owed his claimants. Thus far, he had paid less than S$30,000. The official assignee, Sarjit Singh, opposed Jeyaretnam's appeal, claiming that Jeyaretnam had lied about his assets and calling him "the most dishonest bankrupt I have ever come across". He said this because Jeyaretnam had not declared a property he had bought in Johor Bahru in Malaysia, worth more than S$350,000. At the same time, Davinder Singh, the legal counsel acting on behalf of eight of the claimants, argued that this case threw up issues far wider than Jeyaretnam's appeal. He said that if Jeyaretnam was discharged as a bankrupt, it could set a dangerous precedent and the courts could be flooded with similar appeals from bankrupts seeking early discharge.
Jeyaretnam was discharged from bankruptcy in May 2007 after paying S$233,255.78. He was reinstated to the bar in September that year.
On 18 June 2008, Jeyaretnam announced that the Registry of Societies had approved the formation of a new political party, the Reform Party, of which he would be the Secretary-General. He planned to stand as a candidate for the party in future elections. However he did not get a chance to do so as he died three months after the party was formed.
Jeyaretnam died in September 2008 at the age of 82. He complained of breathing difficulties in the early-morning, and was rushed to Tan Tock Seng Hospital. Doctors were unable to revive him.
The Reform Party was left without leadership after Jeyaretnam's death, and the Chairman of the party refused to appoint a new Secretary-General. In April 2009, six months later, Jeyaretnam's elder son, Kenneth Jeyaretnam, decided to join the Reform Party. After the previous Chairman was given a vote of no confidence, Kenneth Jeyaretnam was later elected to the Central Executive Committee and then as Secretary-General.