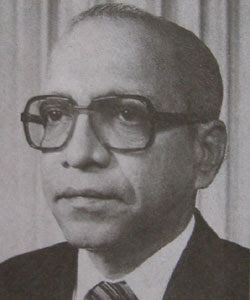 Born on August 5, 1923 in Malacca, he was the son of a rubber plantation clerk, I.V.K. Nair, who was originally from Thalassery, Kerala. He and his family migrated to Singapore when he was 10 years old and he received his primary education at Rangoon Road Primary School before enrolling in Victoria School for his secondary education where he passed his Senior Cambridge examination in 1940. His disdain for colonial rule was apparent in those days, as he changed the lyrics of Rule Britannia to anti-British ones in a school choir performance before a British guest-of-honour.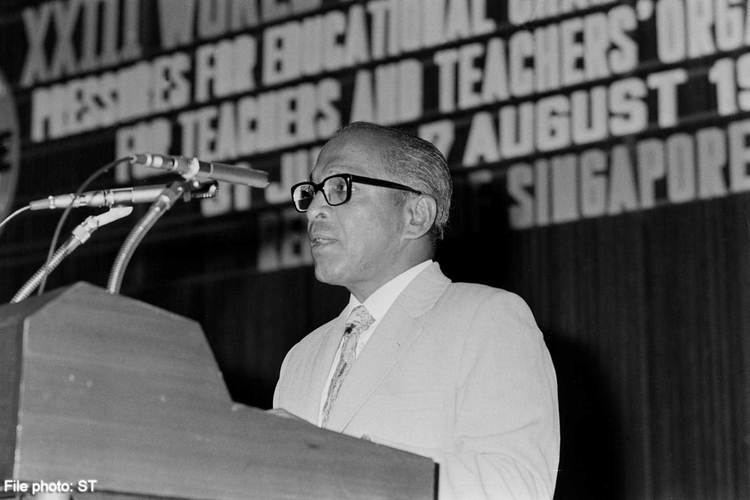 After the second World War, Nair became a Normal Trained teacher and taught at St Joseph's Institution and later, at St Andrew's School. In 1949, he became General Secretary of the Singapore Teachers' Union.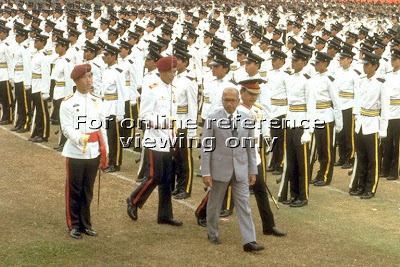 Initially, a member of the Communist Anti-British League, he joined Lee Kuan Yew's People's Action Party (PAP) in 1954. Nair was detained in 1951 by the British for anticolonial activities. In 1956, Devan Nair was detained again under the Preservation of Public Security Ordinance Act together with unionists Lim Chin Siong and James Puthucheary as suspected Communist subversives after the Chinese middle schools riots. Nair was released in 1959 when the PAP won the elections in a landslide victory. He was subsequently appointed political secretary to the Minister for Education. He returned to teaching after a year. In 1960, he became the chairman of the Prisons Inquiry Commission and launched the Adult Education Board.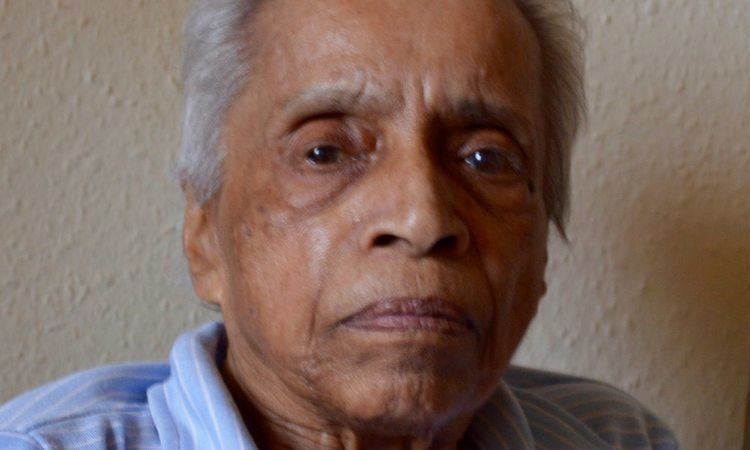 He was the only PAP member to win in the Malaysian general election, 1964, winning the Bangsar constituency, near Kuala Lumpur. He stayed in Malaysia after the Separation, forming the Democratic Action Party, but returned to Singapore to lead the National Trades Union Congress, the labour union movement which he helped establish in 1961.
He entered the Singapore Parliament in 1979 by winning the Anson seat in a by-election and retained the seat in the 1980 general election, but resigned the seat in 1981 to accept the largely ceremonial office of President. This resulted in a by-election of the Anson seat which was then won by opposition leader Joshua Benjamin Jeyaretnam, the first time in Singapore since 1963 when an opposition party candidate won a Parliament seat.
During his imprisonment in the 1950s, he read the writings of Sri Aurobindo, particularly the Life Divine and became his lifelong admirer and disciple. He visited Pondicherry and nearby Auroville a number of times and wrote and spoke on Sri Aurobindo's vision in the United States, Canada and other countries.
On 28 March 1985, Nair resigned in unclear circumstances. Prime Minister Lee Kuan Yew stated in Parliament that Nair resigned to get treatment for alcoholism, a charge Nair hotly denied. According to Nair's counterclaim, he resigned under pressure when their political views came into conflict and Lee threatened him to a game of chess to then oust him as president. Nair also alleged that he was fed drugs to make him appear disoriented and that rumours were spread about his personal life in an attempt to discredit him. In 1999, an article about the case in the Canadian newspaper Globe and Mail resulted in a libel suit by Lee. Some claimed that the suit was thrown out of court after Nair's counterclaim. However, in a letter to the New York Times, it is said that Lee agreed to discontinue the suit only when two of Nair's sons issued a statement, reported in the Globe and Mail on 1 July 2004, maintaining that Nair was no longer mentally competent to give evidence in court. The Globe and Mail statement concluded that "having reviewed the records, and on the basis of the family's knowledge of the circumstances leading to Mr. Nair's resignation as President of Singapore in March, 1985, we can declare that there is no basis for this allegation (of Mr Nair being drugged)."
After his resignation as President, Nair and his wife migrated first to the United States in 1988 where they settled in Gaithersburg, Maryland. Then later they moved to Bloomington, Indiana. The couple later moved to Hamilton, Ontario, Canada, where they lived out for the rest of their lives. His wife, Avadai Dhanam, died on 18 April 2005 in Hamilton, whilst Nair, who had developed severe dementia, died on 7 December of the same year as his wife in Hamilton, Canada.
Nair is survived by his daughter, three sons, and five grandchildren. His eldest son, Janadas Devan, is a senior editor with the Singapore newspaper The Straits Times. His second son, Janamitra Devan, was the former Vice-President of the International Finance Corporation, and the World Bank. His third son, Janaprakash Devan died in Melbourne, Australia in 2010. His only daughter, Vijaya Kumari Devan continues to reside in Hamilton, Ontario.