Genre

Horror




Duration




Country

United States





Director

David Robert Mitchell


Screenplay

David Robert Mitchell


Language

English







Writer

David Robert Mitchell




Release date

May 17, 2014 (2014-05-17) (Cannes)March 13, 2015 (2015-03-13) (United States)


Cast

Maika Monroe (Jay), Keir Gilchrist (Paul), Olivia Luccardi (Yara),

Lili Sepe

(Kelly),

Bailey Spry

(Annie), Daniel Zovatto (Greg)


Similar movies

The Shining

,

Toy Story

,

Me and Earl and the Dying Girl

,

The Departed

,

Playing It Cool

,

Harry Potter and the Goblet of Fire




Tagline

It doesn't think, it doesn't feel, it doesn't give up
It follows official trailer 1 2015 maika monroe horror movie hd
It Follows is a 2014 American supernatural psychological horror film written and directed by David Robert Mitchell. It stars Maika Monroe, Keir Gilchrist, Daniel Zovatto, Jake Weary, Olivia Luccardi, and Lili Sepe. The plot follows a teenage girl, Jay, who is pursued by a supernatural entity after a sexual encounter.
Contents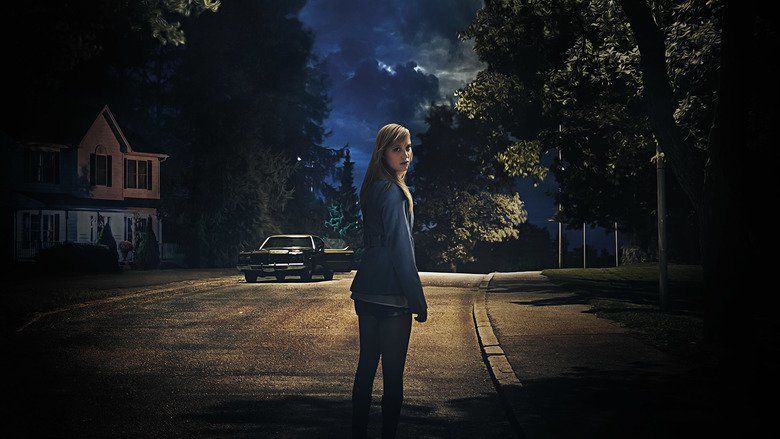 Filmed in Detroit, Michigan, the film debuted at the 2014 Cannes Film Festival. It was purchased by RADiUS-TWC for distribution. After a successful limited release beginning 13 March 2015, the film had a wide release on 27 March 2015 and grossed $20.6 million worldwide. It received widespread critical acclaim.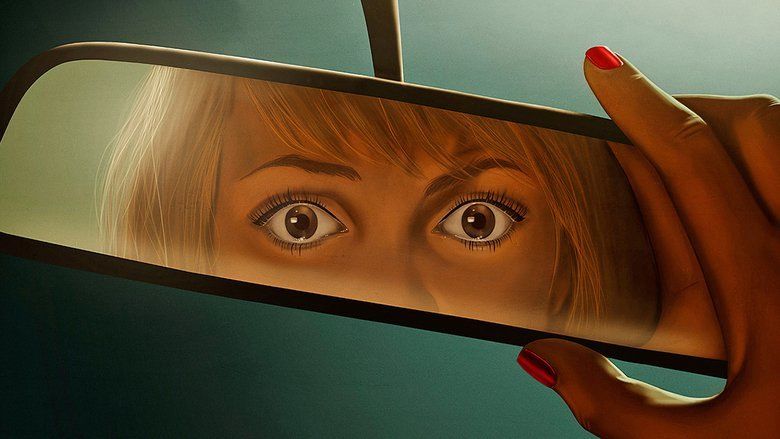 It follows official uk trailer 1 2015 horror movie hd
Plot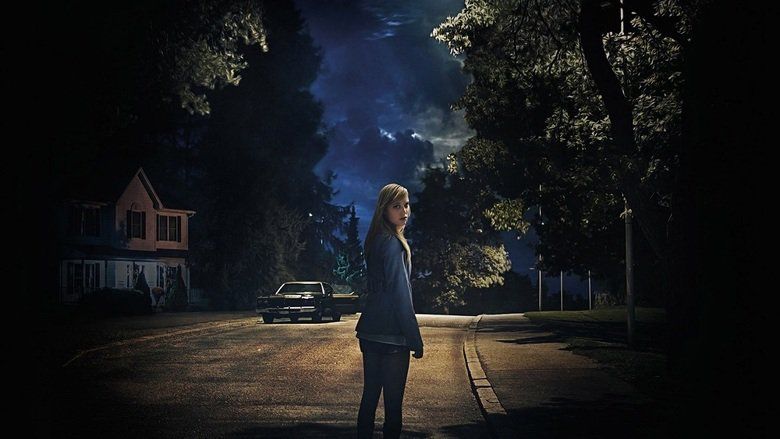 A young woman, Annie Marshall, flees her house as an unseen presence follows her. She drives to the beach, where she makes a panicked phone call to her parents. The next morning, her horribly mutilated body is found by the water.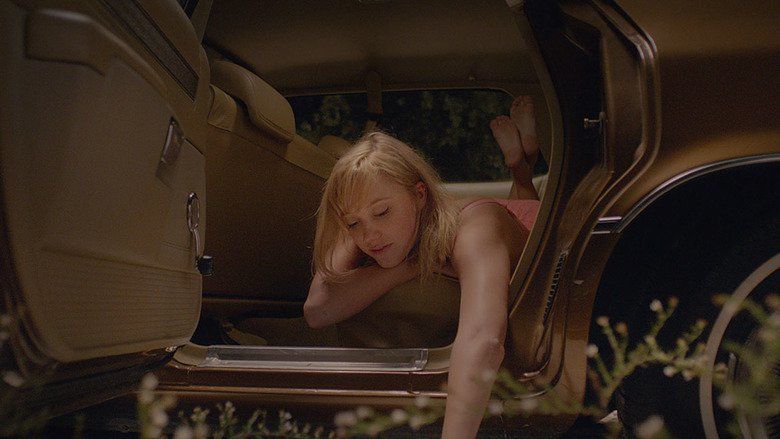 A Detroit college student, Jaime "Jay" Height, goes on a date with her new boyfriend, Hugh. At the movies, Hugh points out a girl whom Jay says she cannot see. Afraid, he asks that they leave. On another date, Hugh and Jay have sex in his car, but afterwards he incapacitates her with chloroform. She wakes up tied to a wheelchair. Hugh explains that she will be pursued by an entity that only she can see, which can take the appearance of any person. Although it only moves at a walking pace, it will always know where she is and will be constantly approaching, and if it catches Jay, it will kill her and pursue the previous person to have passed it on: Hugh. After they see a naked woman walking toward them, Hugh drives Jay home and flees.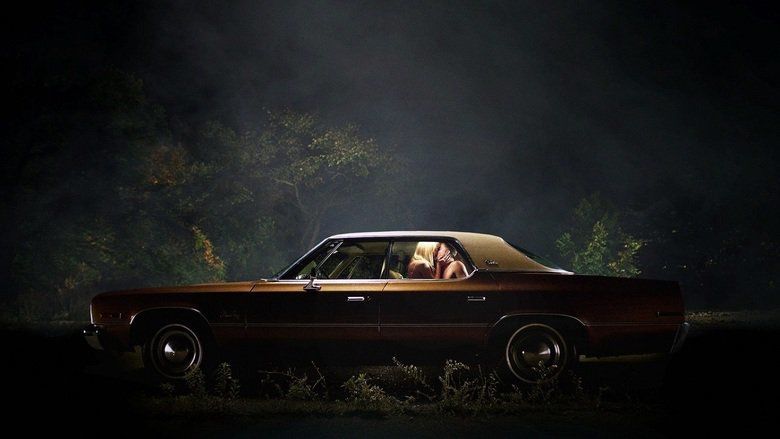 The next day, the police cannot find the woman or Hugh, who was living under a false identity. At school, Jay sees an old woman in a hospital gown walking towards her, invisible to others. Jay's older sister Kelly and her friends Paul and Yara agree to help and spend the night in the same house. Paul investigates a smashed kitchen window but sees no one; Jay sees a disheveled, urinating, half-naked woman walking toward her. Jay runs upstairs to the others, who cannot see the entity. When a tall man with seemingly no eyes enters the bedroom, Jay flees the house.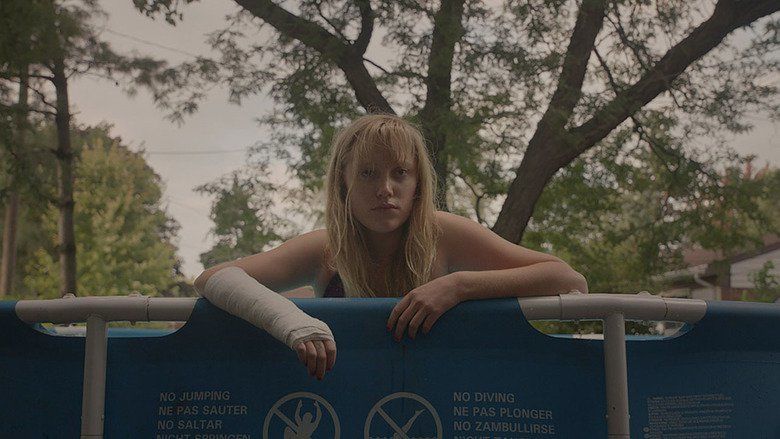 With the help of their neighbor, Greg, the group discovers Hugh's real name, Jeff Redmond, and trace him to his address. Jeff explains that the entity began pursuing him after a one-night stand, and that Jay can pass it to someone else in the same way. Greg drives the group to his family's lake house and teaches Jay to shoot a revolver. The entity, taking multiple guises, approaches Jay from behind while they sit on the lakefront; her friends watch her hair being pulled up by an invisible force before Jay is attacked. Paul attempts to strike the thing with a chair, but is thrown back and later discovers deep bruises across his stomach. Escaping to a boathouse, Jay shoots it, but it recovers instantly. Jay flees in Greg's car but crashes into a cornfield, and wakes up in a hospital with a broken arm.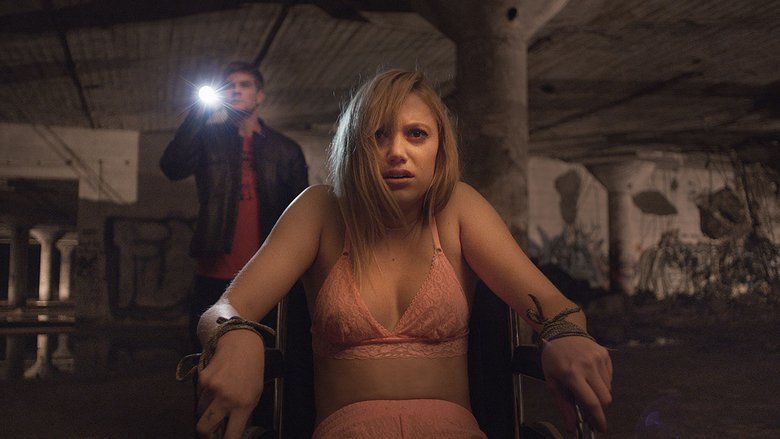 Greg has sex with Jay at the hospital, as he does not believe the entity exists. Days later, Jay sees the entity in the form of Greg. It smashes a window at Greg's house and enters. She tries to warn the real Greg on the telephone but he does not answer. She runs into the house and finds the entity in the form of Greg's half-naked mother knocking on his door. When Greg answers, the thing jumps on Greg and appears to begin having sex with him before Greg dies. Jay flees by car and spends the night outdoors. On a beach, Jay sees three young men on a boat. She undresses and walks into the water. Back home, Jay refuses Paul's offer of sex.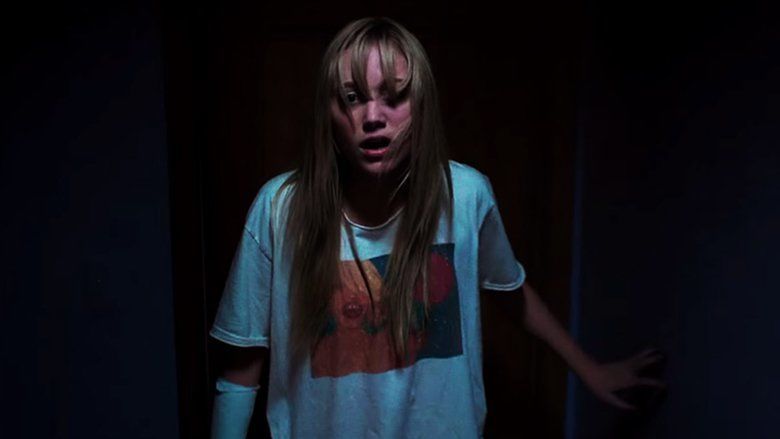 The group plans to kill the entity by luring it into a swimming pool and dropping electrical devices into the water. Jay, waiting in the pool, spots the entity and realizes it has taken the appearance of her father. It throws the devices at her. Firing at an invisible target, Paul accidentally wounds Yara, but shoots the entity in the head, causing it to fall into the pool. As it pulls Jay underwater, Paul shoots it again and Jay escapes. Paul asks Jay if the entity is dead. Jay approaches the pool and sees it filling with blood.
Jay and Paul have sex. Afterwards, Paul drives past prostitutes in a seedy part of town. Later, Jay and Paul walk down the street holding hands. On the sidewalk behind them, in the distance, someone is walking in their direction, but it is not clear who or what it is.
Development and production
Writer and director David Robert Mitchell conceived the film based on recurring dreams he had in his youth about being followed: "I didn't use those images for the film, but the basic idea and the feeling I used. From what I understand, it's an anxiety dream. Whatever I was going through at that time, my parents divorced when I was around that age, so I imagine it was something to do with that." The role that sexual transmission plays came later, from Mitchell's desire for something that could transfer between people. Mitchell started writing the film in 2011 while working on a separate film he intended to be his second feature film; however, Mitchell struggled with this would-be second feature and made It Follows as his next film instead. Mitchell realized that the concept he was working on was tough to describe and thus refused to discuss the plot when asked what he was working on, reasoning later, "When you say it out loud, it sounds like the worst thing ever."
The film was shot in 2013 in Detroit, Michigan. Mitchell used wide-angle lenses when filming to give the film an expansive look, and cited the works of George Romero and John Carpenter as influences on the film's compositions and visual aesthetic.
The film's monster, shot composition, and overall aesthetic were influenced by the work of contemporary photographer Gregory Crewdson. Director of photography Mike Gioulakis said: "We're both big fans of the still photographer Gregory Crewdson and David had him in his look book from day one. [Crewdson's] photographs have the same kind of surreal suburban imagery that we wanted for It Follows."
Interpretations
It Follows has sparked numerous interpretations from film critics in regard to the source of "it" and the film's symbolism. Critics have interpreted the film as a parable about HIV/AIDS, other sexually transmitted infections, and the social perceptions thereof; the sexual revolution; and "primal anxieties" about intimacy.
Mitchell stated: "I'm not personally that interested in where 'it' comes from. To me, it's dream logic in the sense that they're in a nightmare, and when you're in a nightmare there's no solving the nightmare. Even if you try to solve it." Mitchell said that while Jay "opens herself up to danger through sex, sex is the one way in which she can free herself from that danger ... We're all here for a limited amount of time, and we can't escape our mortality ... but love and sex are two ways in which we can – at least temporarily – push death away".
Soundtrack
The score was composed by Rich Vreeland, better known as Disasterpeace. It was released on February 2, 2015 over Editions Milan Music with permission of The Weinstein Company with a digital booklet. The digital version of the album went on sale March 10, 2015.
Release
It Follows premiered at the 2014 Cannes Film Festival on May 17, 2014. It was released theatrically in France on February 4, 2015, and in the United Kingdom on February 27. It was given a limited release in the United States on March 13 and a wide release on March 27 in 1,200 theaters. The film also received a limited release on March 27, 2015, in Canada by Mongrel Media.
Box office
It Follows opened in limited theaters on March 13, 2015, in the United States and Canada. It earned $163,453 in its opening weekend from four theaters at an average of $40,863 per theater, making it the best limited opening for a film released in the United States and Canada in 2015.
The film made its international debut in the United Kingdom on February 27, 2015, where it earned $573,290 (£371,142) on 190 screens for the #8 position. The following week, the film dropped two spots to #10 with a weekend gross of $346,005 (£229,927) from 240 screens.
As of April 5, the film has a domestic gross of $8.9 million and an international gross of $1.6 million for a worldwide total of $10.3 million. As of January 2016, the worldwide box office has reached $20.3 million.
Critical response
It Follows received critical acclaim. On review aggregator website Rotten Tomatoes, it holds a 96% approval rating and a rating average score of 8.2/10, based on 216 reviews. The critical consensus states: "Smart, original, and above all terrifying, It Follows is the rare modern horror film that works on multiple levels — and leaves a lingering sting." On review aggregator website Metacritic, the film has an average rating of 83/100 based on 37 critics indicating "universal acclaim". On Rotten Tomatoes' aggregation, it was ranked as the sixth most-praised film of the year.
Peter Debruge of Variety gave an overall positive review, saying: "Starting off strong before losing its way in the end, this stylish, suspenseful chiller should significantly broaden Mitchell's audience without disappointing his early supporters in the slightest." David Rooney of The Hollywood Reporter said, "Creepy, suspenseful and sustained, this skillfully made lo-fi horror movie plays knowingly with genre tropes and yet never winks at the audience, giving it a refreshing face-value earnestness that makes it all the more gripping." Tim Robey of The Telegraph gave the film five out of five stars and said, "With its marvellously suggestive title and thought-provoking exploration of sex, this indie chiller is a contemporary horror fan's dream come true." Ignatiy Vishnevetsky of The A.V. Club said, "Despite all the fun-to-unpack ideas swirling around Mitchell's premise, this is first and foremost a showcase for his considerable talents as a widescreen visual stylist, which are most apparent in the movie's deftly choreographed, virtuoso 360 degree pans." Mike Pereira of Bloody Disgusting described the film as a "creepy, mesmerizing exercise in minimalist horror" and labelled it "a classical horror masterpiece". Michael Nordine of Vice named It Follows as "the best horror film in years," and critic Mark Frauenfelder called it "the best horror film in over a decade".
Possible sequel
Following the film's success, Radius-TWC co-president Tom Quinn announced that the studio is looking into a possible sequel. Quinn has expressed the idea of flipping the concept of the first film around, with Maika Monroe's Jay or another protagonist going down the chain to find the origin of "it".
It follows official trailer 1 2015 horror movie hd
References
It Follows Wikipedia
(Text) CC BY-SA
It Follows IMDb
It Follows Rotten Tomatoes
It Follows Letterboxd
It Follows Blu-ray.com
It Follows themoviedb.org