Years active

1997–present







Occupation

Actor, model and producer

Siblings

Salman, Babar, Adnan, Amir

Awards

Lux Style Award for Best TV Actor (Terrestrial)

Movies and TV shows




Similar People

Ayesha Khan, Mahira Khan, Hamza Abbasi, Armeena Khan, Sohai Ali Abro
Top 10 Hit Dramas of Humayun Saeed - Pakistani Famous Actor
Top 3 Hit Dramas of Humayun Saeed - Pakistani Famous Actor
Humayun Saeed (born Humayun Saeed Ansari: 27 July 1971) is a Pakistani film/television actor and producer. Saeed is also a co-founder of the media production house Six Sigma Entertainment Plus which produces television drama serials and commercial movies. He has appeared in dozens of Pakistani television dramas and limited number of films, and earned numerous accolades, including Lux Style Awards and ARY Film Awards Saeed Enjoys substantial fan following in Pakistan since the beginning of his career and was often ranked amongst the highest paid TV actors of his time.
Contents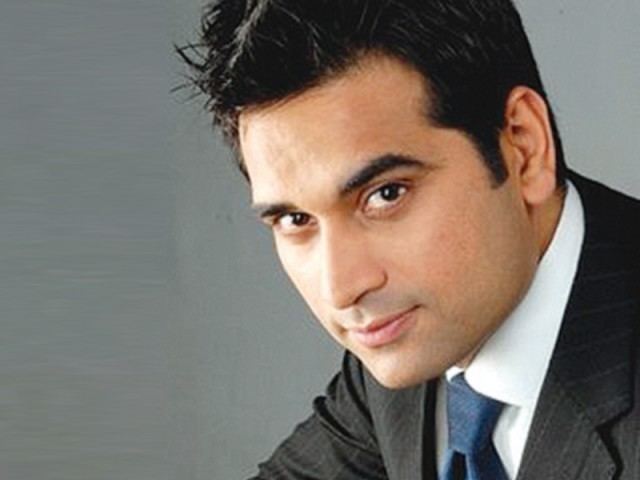 Early life and family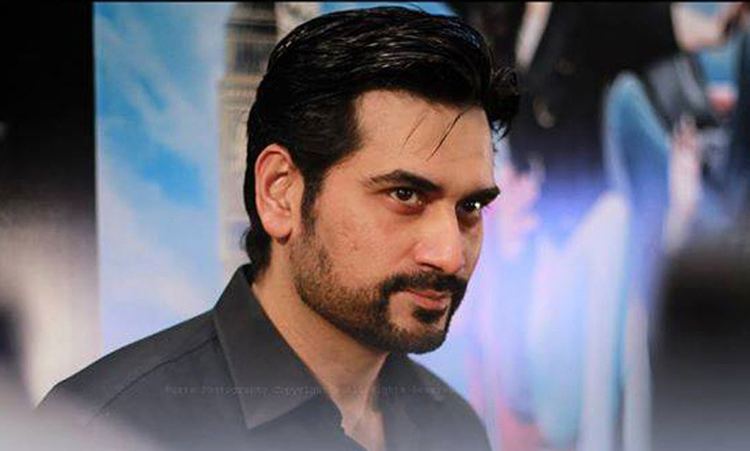 Saeed was born on 27 July 1971 to a Muslim family in Karachi. Saeed attended Nasra School in Karachi where he excelled in his studies and earned the distinction throughout his academic career till matriculation. Later he enrolled himself at a prominent institution St. Patrick's college in Karachi and earned a bachelor's degree in commerce. Saeed stated he was happily employed at a garments factory, as a general manager, before he got into the showbizness. He described himself as "shy" when growing up. Saeed is married to Samina Humayun Saeed.
Debut and breakthrough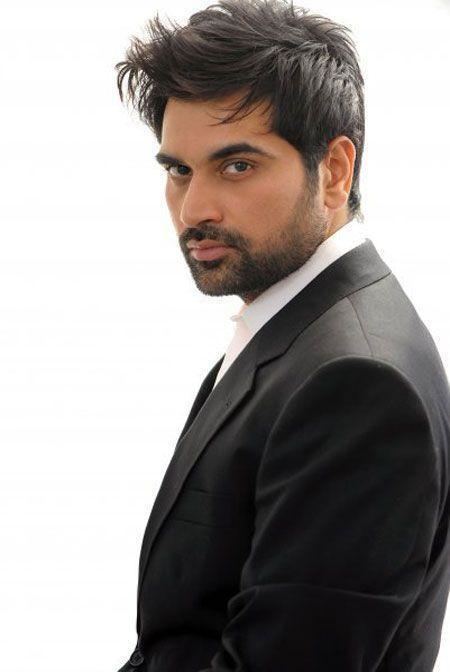 Saeed began his career as a television producer in the late 80s. His maiden production did not produce favorable results. After stepping into showbiz, Saeed's powerful presence caught the eye of directors and he was cast in the TV shows for acting roles. "Ye Jahaan", a musical that was telecast in 1996 became his debut. The same year he was declared best actor for his performance in Ab Tum Ja Saktay Ho, directed by Mehreen Jabbar, in which he was cast opposite Sania Saeed and Khalida Riyasat. Saeed continued doing TV productions alongside. He partnered with Sultana Siddiqui in late 90s and then Abdullah Kadwani in 2000s for his production companies. He is hailed as one of the most successful producers of the current time. DAWN newspaper wrote "Enter the world of Humayun Saeed; where acting acumen is merged with a flair for business, benchmarks are set while new projects are constantly underway, and brooding romanticism rules supreme. After 15-odd years in the business, he is indubitably at the top of his game". Saeed's notable TV work as an actor includes Mehndi (drama), Doraha (TV series), "Kabhi Kabhi Pyar Mein", Kaafir (TV series), Uraan, "Hum Se Juda Na Hona" "Ladies Park", "Dillagi" and guest roles in Meri Zaat Zarra-e-Benishan and Daam. Saeed has made appearance on reality shows like "Living on the edge" as a participant. He also judged a dancing reality show on ARY Digital in 2009.
Films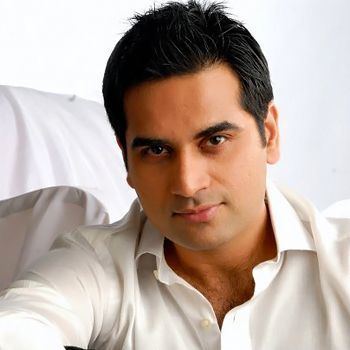 Saeed made his film debut in 1999 with Samina Peerzada's movie "Inteha". He portrayed the negative role in Inteha and went on to receive the National Award – Best Actor – for his role in his very first film. Due to poor conditions of Pakistan Film Industry at that time, he did only limited number of movies until the revival of cinema began in 2013. He has done 3 movies since the resurgence of cinema in 2013, Main Hoon Shahid Afridi, Bin Roye, Jawani Phir Nahi Ani, all 3 of them were declared commercially successful. His film Jawani Phir Nahi Ani holds the record of highest-grossing film of all time on Pakistani box office.
Awards
Saeed is one of the most decorated Pakistani actors. He has received numerous award nominations and honours including a minimum of 5 Lux Style Awards. He received special recognition awards at Pakistan Achievement Awards 2015 UK and Europe and at 4th Hum Awards in 2016 for his invaluable contribution towards revival of Pakistani cinema. Saeed's film Jawani Phir Nahi Ani swept the ARY Film Awards ceremony with total of 17 awards, also earning him the award for the best male actor in a leading role.
Other awards and honours
Best actor for musical telefilm Zeher by Yasir Akhtar
Best Actor Award at Pakistan Achievement Awards (2015)
Recognition for contribution to Pakistani cinema
Filmography
Producer
-
Mujhay Mardo (producer) (announced)
2023
Kuch Ankahi (TV Series) (producer)
2021
Benaam (TV Mini Series) (producer - 61 episodes)
2022
Mere Humsafar (TV Series) (producer - 36 episodes)
2022
Habs (TV Series) (producer)
2021
Sinf-e-Aahan (TV Series) (producer)
2021
Amanat (TV Series) (producer)
2021
Pardes (TV Series) (producer)
2020
Bikhray Moti (TV Series) (producer - 9 episodes)
- Episode #1.9 (2020) - (producer)
- Episode #1.8 (2020) - (producer)
- Episode #1.7 (2020) - (producer)
- Episode #1.6 (2020) - (producer)
- Episode #1.5 (2020) - (producer)
- Episode #1.4 (2020) - (producer)
- Episode #1.3 (2020) - (producer)
- Episode #1.2 (2020) - (producer)
- Episode #1.1 (2020) - (producer)
2019
Meray Paas Tum Ho (TV Series) (producer - 1 episode)
- Episode #1.1 (2019) - (producer)
2019
Meray Paas Tum Ho (TV Series) (co-producer)
2019
Gul o Gulzar (TV Series) (producer)
2018
Jawani Phir Nahi Ani 2 (producer)
2017
Punjab Nahi Jaungi (producer)
2017
Beinteha (TV Series) (producer)
2016
Bay Khudi (TV Series) (producer)
2016
Besharam (TV Series) (producer)
2015
Phor De (Video) (producer)
2015
Gul-e-Rana (TV Series) (producer)
2015
Jawani Phir Nahi Ani (producer)
2015
Alvida (TV Mini Series) (producer)
2014
Siray Ghat Ki Farzana (TV Movie) (producer)
2014
Daag e Nidamat (TV Series) (producer)
2014
Jackson Heights (TV Series) (producer)
2013
Shaheen Air (Video short) (producer)
2013
I Am Shahid Afridi (producer)
2013
Kankar (TV Series) (producer)
2011
Shakoor Sahab (TV Series) (producer)
2011
Meray Charagar (TV Series) (producer)
2011
Zip Bus Chup Raho (TV Series) (producer)
2011
Aurat Ka Ghar Konsa (TV Series) (producer)
2010
Daam (TV Series) (producer)
2010
Omar Dadi aur Gharwale (TV Series) (producer)
2010
Pyaar Mein Twist (TV Movie) (producer)
2010
Ronaq Jahan Ka Nafsiyati Gharana (TV Movie) (producer)
2009
Meri Zaat Zarrae Benishan (TV Series) (producer - 20 episodes)
- Finale - (producer)
2010
Karo Mumkin (TV Special) (producer)
2009
Flirting Ke Side Effects (producer)
2009
Nestle Nesvita Woman of Strength '09 (TV Series) (producer - 25 episodes)
- Show's Theme: Aesthetics (2009) - (producer)
- Show's Theme: Leadership (2009) - (producer)
- Show's Theme: Style (2009) - (producer)
- Show's Theme: Inspiration (2009) - (producer)
- Show's Theme: Imagination (2009) - (producer)
- Show's Theme: Confidence (2009) - (producer)
- Show's Theme: Risk Taking (2009) - (producer)
- Show's Theme: Originality (2009) - (producer)
- Show's Theme: Intellect (2009) - (producer)
- Show's Theme: Intellect (2009) - (producer)
- Show's Theme: Perseverance (2009) - (producer)
- Show's Theme: Multi Tasking (2009) - (producer)
- Show's Theme: Daring (2009) - (producer)
- Show's Theme: To Reinvent (2009) - (producer)
- Social Responsibilities (2009) - (producer)
- Show's Theme: Ambition (2009) - (producer)
- Show's Theme: Adaptability (2009) - (producer)
- Show's Theme: Healthy Eating (2009) - (producer)
- Show's Theme: Creativity (2009) - (producer)
- Show's Theme: Innovation (2009) - (producer)
- Show's Theme: Empathy (2009) - (producer)
- Show's Theme: Affective Communication (2009) - (producer)
- Show's Theme: Dedication (2009) - (producer)
- Show's Theme: Trend Awareness (2009) - (producer)
- Show's Theme: Integrity (2009) - (producer)
2009
Andata (TV Series) (producer)
2009
Sotayli (TV Series) (producer)
2009
Tere Liye (TV Series) (producer)
2008
Kitni Dour Kitnay Pass (TV Series) (producer)
2008
Chaar Chand (TV Series) (producer)
2008
Doraha (TV Series) (producer)
2008
Khuab Toot Jatey Hain (TV Series) (producer)
2007
The Making of Sarkar Sahab (TV Movie documentary) (producer)
2007
Sarkar Sahab Aka Evicted Lord (TV Series) (producer)
2007
Yaadain (TV Series) (producer)
2007
Wilco (TV Series) (producer)
2007
Jaal (TV Series) (producer)
2007
Koi Tou Baarish (TV Series) (producer)
2006
Makan Aka Home a Heaven (TV Series) (producer)
2006
Manzil Aka Her Lost Destination (TV Series) (producer)
2006
The Making of Manzil (TV Movie documentary) (producer)
2005
The Making of Riyasat (TV Short documentary) (producer)
2005
Riyasat Aka Kingdom of Hearts (TV Series) (producer)
2005
Shiddat (TV Series) (producer)
2005
Dost (TV Series) (producer)
2004
The Making of Moorat (TV Movie) (producer)
2004
Ana (TV Series) (producer)
2004
Moorat Aka Eunuch's Wedding (TV Series) (producer)
Actor
-
Kambakht (announced)
as
Kobra Khan
-
Mujhay Mardo (announced)
as
Inspector Humayun
2023
Allahyar and the 100 Flowers of God
as
Main
2022
The Crown (TV Series)
as
Hasnat Khan
- Gunpowder (2022) - Hasnat Khan
- No Woman's Land (2022) - Hasnat Khan
2022
London Nahi Jaunga
as
Chaudary Jameel
2020
Ehd-e-Wafa (TV Series)
as
Major
- Episode #1.25 (2020) - Major
2019
Meray Paas Tum Ho (TV Series)
as
Danish
- Episode #1.1 (2019) - Danish
2019
Meray Paas Tum Ho (TV Series)
as
Danish
2018
Jawani Phir Nahi Ani 2
as
Sherry
2017
Punjab Nahi Jaungi
as
Fawad Khagga
2016
Bin Roye (TV Series)
as
Irtaza Muzaffar (2016-2017)
2016
Dil Lagi (TV Series)
as
Mohid
2015
Jawani Phir Nahi Ani
as
Sherry
2013
I Am Shahid Afridi
as
Akbar Deen
2011
Zip Bus Chup Raho (TV Series)
2010
Daam (TV Series)
as
Imran
2010
Omar Dadi aur Gharwale (TV Series)
2009
Unbounded Love Aka Ishq Ki Inteha (TV Series)
as
Malik Farhad
2009
Meri Zaat Zarrae Benishan (TV Series)(2009)
2009
Jashnn: The Music Within
as
Aman Bajaj
2009
Flirting Ke Side Effects
2009
Ishq Junoon Deewangi (TV Mini Series)
as
Sahil Sher
2009
Aashti (TV Series)
as
Abrash
2009
Tere Liye (TV Series)
2008
Khulay Asmaan Kay Neechay
2007
Mein Ek Din Laut Kay Aaoon Ga
as
Babar
2007
Koi Tou Baarish (TV Series)
2005
Riyasat Aka Kingdom of Hearts (TV Series)
as
Ahmed Nawaz
2005
Tum Kahan Hum Kahan (TV Series)
2004
Sentenced for Love (TV Movie)
as
Jamal
2003
Mehndi (TV Mini Series)
as
Shahzaib
- Episode #1.2 (2003) - Shahzaib
- Episode #1.1 (2003) - Shahzaib
1999
Jaanam Kuchh To Bolo (Short)
as
Man at airport
1998
Ghazi Shaheed (TV Movie)
1995
Gabbar Singh (as Humayun)
Thanks
2006
One Day Apprentice (TV Series) (acknowledgment: archival footage)
Self
2016
Actor in Law
as
Self (Special Appearance)
2016
15th Lux Style Awards (TV Special)
as
Self - Winner: Best Film Actor
2014
Tonite with HSY (TV Series)
as
Self
2010
Lux Style Awards (TV Special)
as
Self - Winner: Best TV Actor (Satellite) and Nominee: Best TV Serial (Satellite) for Doraha on Geo TV
2008
Nestle Nido Young Stars aka Nido Ye Tare Hamare (TV Series)
as
Self - Guest
- Education: Fun Learning for Children, Nutrition: Bone Builder (2008) - Self - Guest
2007
The Making of Sarkar Sahab (TV Movie documentary)
as
Self - Guest (Producer)
2007
Lux Style Awards (TV Special)
as
Self - Nominee: Best Actor Satellite for Tere Ishq Main on Geo
2006
Lux Style Awards (TV Special)
as
Self - Winner: Best TV Play (Satellite) for Riyasat
2005
The Making of Riyasat (TV Short documentary)
as
Self - Guest
2005
The 1st Indus Drama Awards (TV Special)
as
Self - Winner Best Actor Drama Series in a Leading Role for Performance and Presenter: Comedy Award
2004
The Making of Moorat (TV Movie)
as
Self - Guest
2002
Ariel Mothers aka Ariel Maa (TV Series)
as
Self - Guest
- Sialkot City (2002) - Self - Guest
2000
Allen's Soothers Boombastic (TV Series)
as
Self - Guest
References
Humayun Saeed Wikipedia
(Text) CC BY-SA