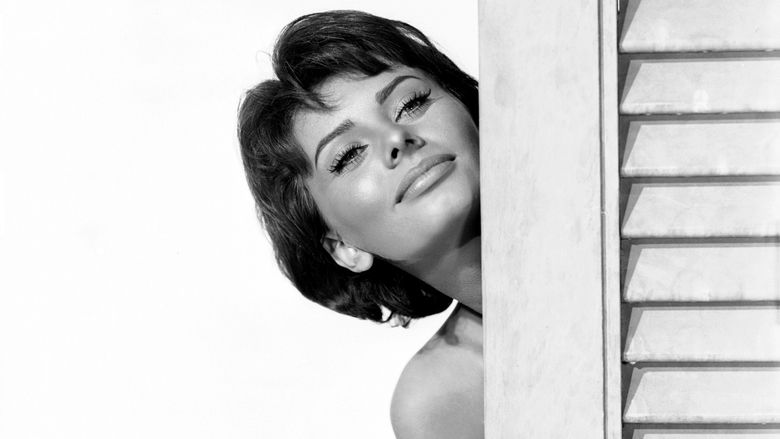 For several years, Tom Winters (Grant) has been estranged from his wife and their three children, David (Petersen), Elizabeth (Gibson), and Robert (Herbert). The film begins as he returns home from Europe shortly after his wife's death. The children want to stay in the country with their mother's wealthy family, including her parents and her sister Carolyn (Hyer), but Tom takes them to Washington, D.C., where he works in the US State Department.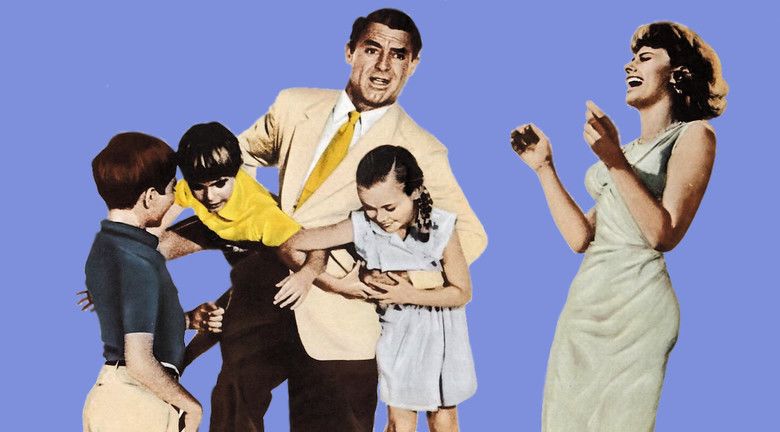 The children resent their father, and, at an outdoor concert, Robert runs away. He is found by Cinzia Zaccardi (Loren). She too is running away and is enchanted by little "Roberto" and his harmonica. When she brings him back home, Tom offers her a job as a maid, unaware she is the daughter of a famous Italian orchestra conductor. She eventually accepts.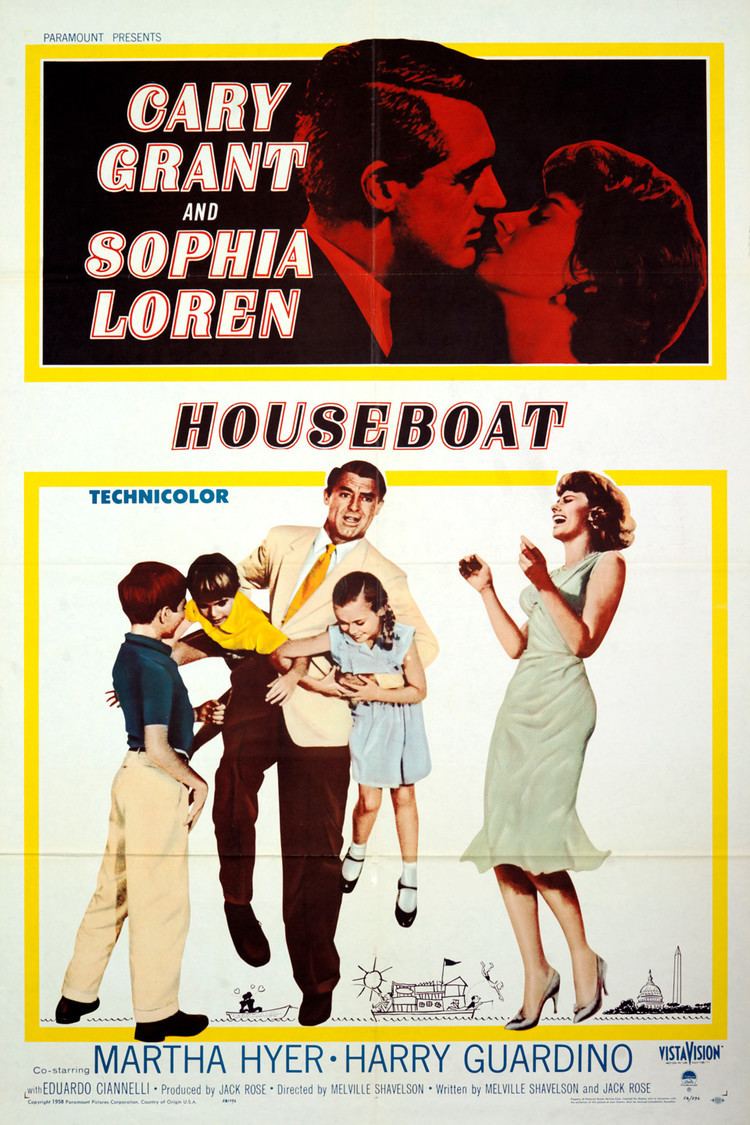 Carolyn, now divorced from her husband, offers Tom and the children her old guest house, which was supposed to be moved to a new foundation. However, while the guest house is being towed down the road, it is smashed by an Atlantic Coast Line passenger train after the tow-truck driver, Angelo Donatello (Guardino), flirts with Cinzia and accidentally hits Tom's car. Feeling guilty, Angelo sells Tom his leaky, run-down, old houseboat.
Once moved in, Tom discovers that Cinzia is unable to cook, do laundry, or make coffee. Carolyn and others incorrectly assume that Cinzia's relationship with Tom is sexual, while she innocently wins the affection of Tom and the children. Meanwhile, Tom spends his evenings with Carolyn, who is secretly in love with him. On the 4th of July, she tries to embarrass Cinzia by selecting a gaudy dress for Tom to buy for her, but Cinzia transforms it into an elegant evening gown. She looks so beautiful in the gown that Angelo, a confirmed womanizer, cancels a date with her out of a fear of falling in love and proposing to her.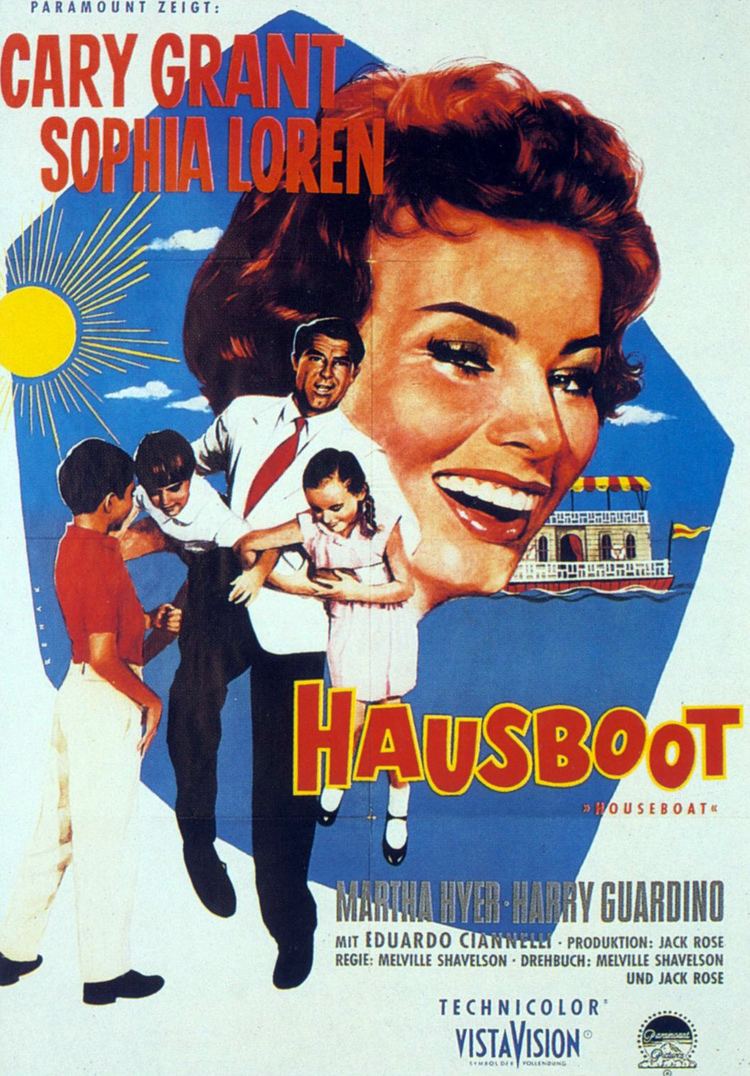 That evening, Carolyn arrives at the boat with Captain Alan Wilson (Murray Hamilton) and his wife. Alan, who is somewhat drunk, jokes about Cinzia's living arrangement with Tom and slaps her on the behind as she serves drinks. She calls him an ill-mannered lout and throws a drink in his face before walking off. Tom asks Alan to leave the boat, but Carolyn takes Alan's side, following which Tom asks all three guests to leave. David cheers Cinzia up, and they make plans to go fishing, but Tom ruins David's plans by inviting Cinzia to the country club dance. Once there, Tom reconciles with Carolyn, and they agree to get married. As he dances with Cinzia, he finally realizes he is in love with her, but she learns of the proposal, becomes upset, and runs away. Tom catches her and breaks it off with Carolyn. A little while later, David unhappily finds them passionately kissing in a rowboat.
The children do not want Tom to marry Cinzia. David calls her ugly, Robert rejects her as a mother figure, and Elizabeth wants to continue sleeping in Tom's bed with him. Discouraged by this, Cinzia returns to her father, Maestro Zaccardi, but Tom follows her and she accepts Tom's proposal after her father (Cianelli) scolds her. The wedding takes place on the houseboat. The children initially refuse to participate in the ceremony, but as it begins, Elizabeth and David join Tom and Cinzia at the altar, and Robert joins them, playing "Here Comes the Bride" on his harmonica.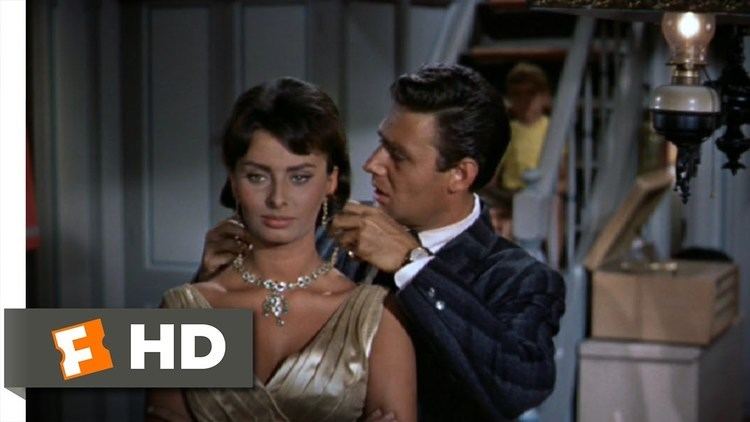 Grant's wife Betsy Drake wrote the original script, and Grant originally intended that she would star with him. After he began an affair with Loren while filming The Pride and the Passion (1957), Grant arranged for Loren to take Drake's place with a rewritten script for which Drake did not receive credit. The affair ended in bitterness before The Pride and the Passion's filming ended, causing problems on the Houseboat set. Grant hoped to resume the relationship, but Loren agreed to marry Carlo Ponti instead.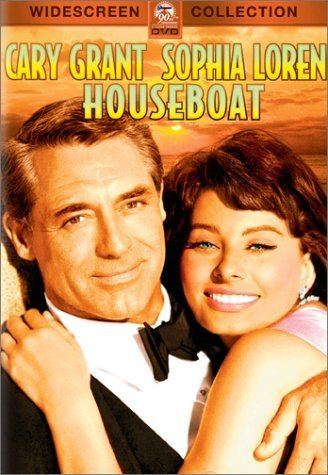 The film was remade in India under the name Hum Hain Rahin Pyaar Ke (1993), directed by Mahesh Bhatt, a director known for adapting Hollywood films. Though this was done unofficially, the Indian film has been shot almost scene for scene in many sequences.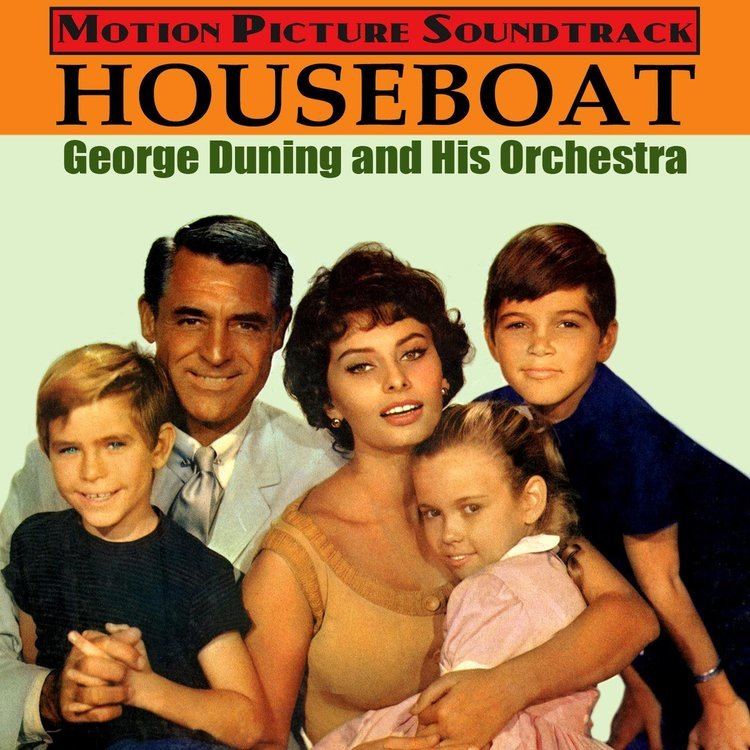 Parts of the movie were filmed in Fort Washington, Maryland on the Potomac River and Piscataway Creek at the present site of Fort Washington marina.
This film was also shot on the Tidal Basin in Washington, DC.
The amusement park featured in the movie was Glen Echo Park, located on the Potomac River in the Cabin John section of Montgomery County, Maryland.
The home in opening scene is located in Mt Vernon Alexandria, on the Potomac River in Virginia.
The hotel featured in the movie is the former Continental Hotel, located on Capitol Hill until it was demolished in the 1970s.
Also featured is the former Watergate barge stage behind the Lincoln Memorial on the Potomac River (1935-1965). (The Watergate barge is not to be confused with the Watergate complex.)
The film was nominated for two Academy Awards: one for Best Original Song for "Almost in Your Arms (Love Song from Houseboat)", and the other for Best Writing, Story and Screenplay - Written Directly for the Screen.
Harry Guardino was nominated for a Golden Globe Award for Best Supporting Actor.
The film won Golden Laurel Awards for Top Comedy and Top Male Comedy Performance by Cary Grant.