Occupation

Actor Film director




Children

George Hobart Bosworth




Role

Film actor




Name

Hobart Bosworth




Years active

1908–1942








Born

August 11, 1867 (

1867-08-11

)

Marietta, Ohio, U.S.




Died

December 30, 1943, Glendale, California, United States




Spouse

Cecile Kibre (m. 1920–1943), Adele Farrington (m. ?–1919)




Movies

The Big Parade, The Sea Lion, The Wonderful Wizard of, Joan the Woman, A Woman of Affairs




Similar People

Francis Boggs, Myrtle Stedman, William Nicholas Selig, Elmer Clifton, Owen Moore
The sea lion 1921 silent hobart bosworth bessie love
Hobart Van Zandt Bosworth (August 11, 1867 – December 30, 1943) was an American film actor, director, writer, and producer.
Contents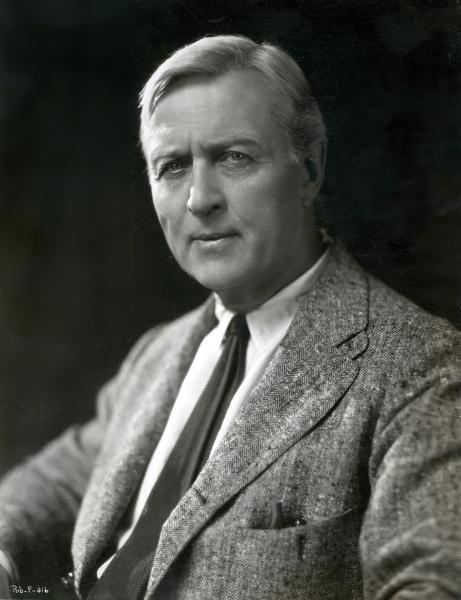 Early life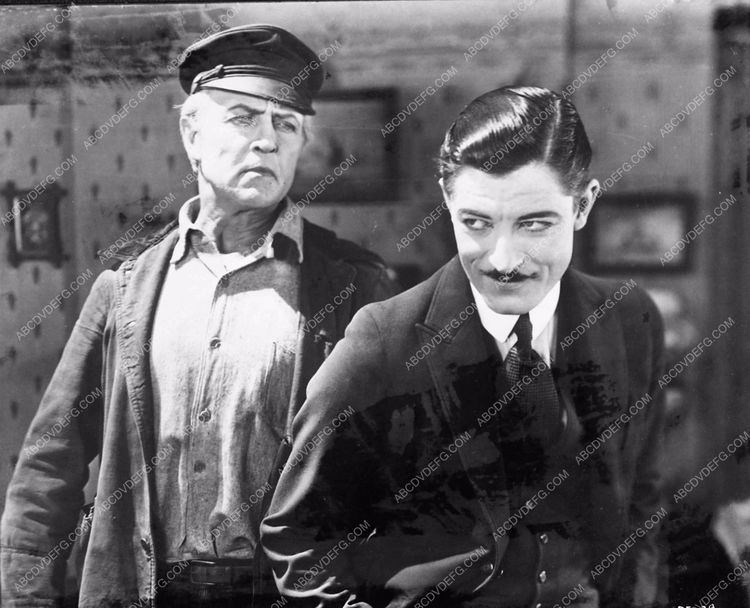 He was born on August 11, 1867, in Marietta, Ohio. He was a descendant of Miles Standish and John and Priscilla Alden on his father's side and of New York's Van Zandt family, the first Dutch settlers to land in the New World, on his mother's side. Bosworth was always proud of his lineage.
After his mother died, his father remarried and young Hobart took a dislike to his stepmother. Considering himself "ill used and cruelly treated", as he told an interviewer in 1914, he ran away to New York City. There he signed on as a cabin boy aboard the Sovereign of the Seas, a clipper ship, and was soon out to sea.
After his first voyage, a five-month trip that took him from New York to San Francisco, Hobart spent his wages on candy. (Sleeping it off on a bench in the park in back of Trinity Church, the young boy didn't know when dozing off that the organ music was being played by his own uncle. A Captain Roberts, who found stevedore work for young Hobart, told him of his uncle's presence in San Francisco.) He continued as a sailor as the sea was in his family's blood, eventually spending three years at sea.
He once told an interviewer, "All my people were of the sea and my father was a naval officer". He spent eleven months on an old fashioned whaler plying the Arctic. Back in San Francisco, he found work at odd jobs. When not otherwise occupied becoming a semi-professional boxer and wrestler, Bosworth tried ranching in Southern California and Mexico, where he learned to become an expert horseman. Finally, his interest in the arts led him to the stage.
Career
Thinking he would like to become a landscape painter, a friend suggested that he work as a stage manager to raise the money to study art. Acting on his friend's advice, Bosworth obtained a job with McKee Rankin as a stage manager at the California Theatre in San Francisco. Earning some money, he undertook the study of painting. Eventually, he was pressed into duty as an actor in a small part with three lines. Though he botched the lines, he was given other small roles. Bosworth was eighteen years old, and on the cusp of a life in the theater.
Hobart signed on with Louis Morrison to be part of a road company for a season as both an actor and as Morrison's dresser, playing Shakespeare's Cymbeline and Measure for Measure. During his time with the company, Hobart and another writer wrote a version of Faust that Morrison used for twenty years in repertory. By 1887, he was acting at the Alcazar Theatre in San Francisco. He became proficient enough on stage to give Shakespearean canon by the time he was twenty-one years old, though he admitted that he was the worst Macbeth ever.
Bosworth eventually wound up in Park City, Utah, where he worked in a mine, pushing an ore wagon in order to raise money. He escaped the pits to tour with the magician Hermann the Great as the conjurer's assistant for a tour through Mexico.
For the first time in eleven years, the 21-year-old Bosworth met his father. Hobart recalled, "He looked at me and said, "Hum! I couldn't lick you now, son." They never met again.
He arrived back in New York in December 1888, and was hired by Augustine Daly to play "Charles the Wrestler" in As You Like It. He did so well in the role, Daly kept him on. Bosworth remained with Daly's company for ten years, in which he played mostly minor parts. Seven times while he was with the company they made foreign tours, playing in Berlin, Cologne, London, Paris and other European cities. Playing exclusively small parts eroded his confidence, and Bosworth left Daly to sign on with Julia Marlowe, who cast him in leads in Shakespearean plays.
Just as Bosworth began to taste stage stardom in New York, he was stricken with tuberculosis, a disease often fatal in the 19th and early 20th centuries. Bosworth was forced to give up the stage, and he was not allowed to exert himself indoors. Though he made a rapid recovery, he returned to the stage too quickly and suffered a relapse. For the rest of his working life, he balanced his acting with periods of rest so as to keep his tuberculosis in remission.
Bosworth re-established himself as a lead actor on the New York stage, appearing in the 1903 Broadway revival of Henrik Ibsen's Hedda Gabler. He also appeared that year on the Great White Way as the lead in Marta of the Lowlands. This role propelled him to Broadway stardom. However, he was forced again to give up the stage when he lost seventy pounds in ten weeks due to his illness.
Bosworth moved to Tempe, Arizona, to partake of the climate to improve his health. Eventually, he got the disease under control again. While not severely handicapped, he was forced to remain in a warm climate lest he suffer a relapse. The disease robbed him of his voice as well, but there was a new medium for actors: silent films.
Bosworth moved to San Diego, and in 1908 he was contracted to make a motion picture by the Selig Polyscope Company. Shooting was to be done in the outdoors, and he did not have to use his voice, which was in poor condition. Bosworth once said, "I believe, after all, that it is the motion pictures that have saved my life. How could I have lived on and on, without being able to carry out any of my cherished ambitions? What would my life have meant? Here, in pictures, I am realizing my biggest hopes." Signing with the Selig Polyscope Co., Hobart eventually convinced the movie company to move to Los Angeles. Bosworth is widely credited with being the star of the first movie made on the West Coast.
Due to his role in pioneering the film industry in California, Bosworth often was referred to as the "Dean of Hollywood". He wrote the scenarios for the second and third pictures he acted in, and directed the third. According to his own count, he eventually wrote 112 scenarios and produced eighty-four pictures with Selig. Bosworth was attracted to Jack London's work due to his out-of-doors filming experience and the requirements of his health, which precluded acting in studios.
In 1913, he started his own company, Hobart Bosworth Productions Company, to produce a series of Jack London melodramas. He produced and directed the company's first picture, playing Wolf Larsen in The Sea Wolf. London himself appeared as a sailor. The movie was released in the U.S. by The W.W. Hodkinson Corp. and States Right Independent Exchanges.
D.W. Griffith also released a Jack London picture that year, Two Men of the Desert, but Hobart followed up The Sea Wolf with The Chechako. The Chechako and some other Bosworth-London pictures were distributed through Paramount Pictures.
Bosworth directed the follow-up, The Valley of the Moon, in which he also had a supporting role as an actor. He also appeared as an actor in John Barleycorn, which he co-directed with J. Charles Haydon. He produced, directed, wrote, and acted in Martin Eden and An Odyssey of the North, playing the lead in the latter, which was released by Paramount. He finished up the series by producing, directing, and playing the lead in the two-part "Burning Daylight" series, The Adventures of Burning Daylight. Both were released by Paramount.
Soon Bosworth joined the Oliver Photography Company. Subsequently, Bosworth Inc. and Oliver Morosco Productions released a total of thirty-one pictures, most which starred Bosworth. The company ceased operations after producing The Sea Lion.
The merger with Paramount ended the period in Bosworth's creative life where he was a major force in the motion picture industry, which was undergoing changes as the industry matured and solidified. He directed one other picture before the merger, The White Scar, which he also wrote and starred in for the Universal Film Manufacturing Company. After his own production company closed, Hobart wound up playing supporting roles as an actor.
He divorced his first wife, Adele Farrington, in 1919. On 22 December 1920 he married Cecile Kibre, widow of G. Harold Percival, who had been art director at Ince Studio and who had died of influenza in 1918. Cecile Kibre had a son by Percival, named George, whom Hobart Bosworth later adopted as his son.
Bosworth survived motion pictures' transition to sound, or "talkies". Aside from appearing in Warner Brothers' showcase, The Show of Shows (1929), his talking debut proper was in the film short A Man in Peace, for Vitaphone, while his first sound feature was Vitaphone's Ruritanian romance General Crack, starring John Barrymore. Although he appeared in small roles in A-list films, Bosworth primarily made his living as a prominently billed character actor in B-Westerns and serials churned out by Poverty Row studios. In all his roles in A and B pictures, he usually was typecast in a fatherly role, as a clergyman, judge, grandparent, etc.
Death
Hobart Bosworth died of pneumonia in Glendale, California, aged 76.
He was survived by his second wife, Cecile and his son George. He was entombed in Glendale's Forest Lawn Memorial Park with a private mausoleum.
References
Hobart Bosworth Wikipedia
(Text) CC BY-SA