Hitler (stylized in the film as Chiranjeevi Hitler) is a 1997 Telugu drama film produced by M. V. Lakshmi on M. L. Movie Arts banner, presented by Editor Mohan and directed by Muthyala Subbaiah. Starring Chiranjeevi, Rajendra Prasad, Rambha in lead roles and music composed by Koti. The film was released on 4 January 1997, and was both a critical success and box office blockbuster. The movie is said to be the comeback film of Chiranjeevi after a series of box office flops. The film was dubbed and released in Tamil as Tiger.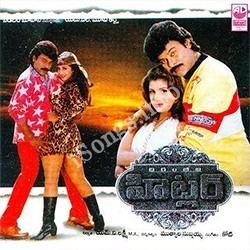 It is remake of the Malayalam film Hitler starring Mammootty, directed by Siddique.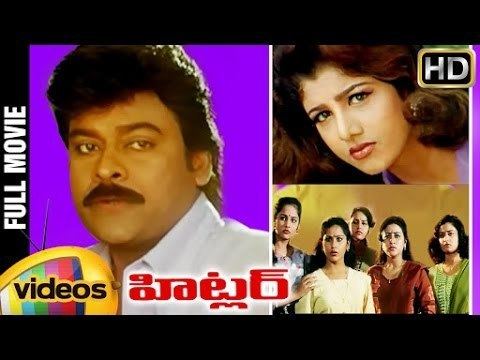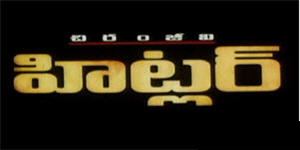 Madhav Rao's (Chiranjeevi) mother dies when he is very small leaving five sisters with him. His father (Dasari Narayana Rao) is arrested for killing his mother by beating her in a rage. Madhav hates his father but loves his sisters with a fierce protectiveness. He takes care of them and nurtures them very well. They all grow up. Madhav is always worried about his sisters and tries to keep them secure. He assaults local youths who try to chat up his sisters, or even look at them. As a result, they Label him "Hitler". Life nevertheless runs fairly smoothly, though all the villagers are careful how they behave around him.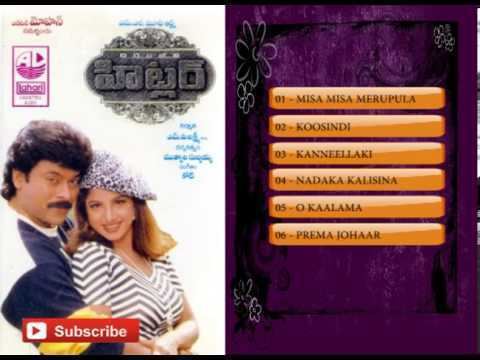 Madhav's uncle has two children, Balu (Rajendra Prasad), who is in love with Madhav's second sister (Mohini), and Rambha who loves Madhav and wants to marry him. One day as Madhav is out, Mohini asks Balu to come to her house, but things go badly when Madhav returns home earlier than expected and finds Balu in his house. He asks him why he is there and what is he doing, and Balu mumbles. Enraged, Madhav beats him and tells his uncle that he shall not marry his daughter. Balu and Mohini decide to elope without the consent of Madhav. Madhav disowns her. All the other sisters, having a soft-spot for their sister, start hating their brother for not understanding her love for Madhav.
Shortly after this Madhav's father is released from jail. He attempts to talk to his son about his mother's death, but Madhav will not listen. He leaves to make a new life for himself. Some while later a man who works with his father comes to Madhav and tells him that his father is in danger. Madhav's father is later murdered. Madhav discovers that his father was innocent of his mother's murder and that his uncle's business partners were behind both killings. Madhav's father has left a message asking him to take care of the two daughters he had with his second wife. Madhav brings them home. Madhav's sisters hate them and behave unpleasantly to them. When he discovers this Madhav scolds them. In protest at his authoritarian ways, his sisters all leave the home. The villains see an opportunity to strike at Madhav and kidnap his unprotected sisters. Madhav rescues them and his sisters ask his pardon for defying him. All ends well.
Music was composed by Koti. All songs are blockbusters. Music released by Lahari Music Company.
The film ran over 100 days in many centres and become popular film for chiranjeevi's performance and cult dance movements. The 100 days function of movie is celebrated in Ongole, Andhra pradesh where a huge set (Which Resembles Emperor Fort) was erected in local government school grounds named ABM grounds and concluded lavishly with fireworks. Many people attended the function such that it even become a day's headache for police to control the crowd.
The Tamil version Tiger was also a box office hit, and one among Chiranjeevi's most well-received Tamil-dubbed films in his career.