Himani Savarkar







Himani Savarkar (1947-2015) was a leader of the Hindu Mahasabha party and the President of Abhinav Bharat. She was the daughter of Gopal Godse, hence a niece of the Gandhi's assassin Nathuram Godse, and a daughter-in-law of Narayan Savarkar, the younger brother of the Hindu nationalist pioneer V. D. Savarkar.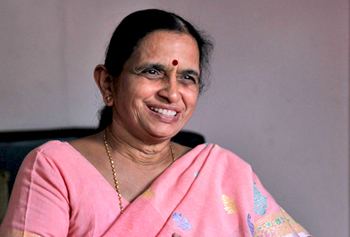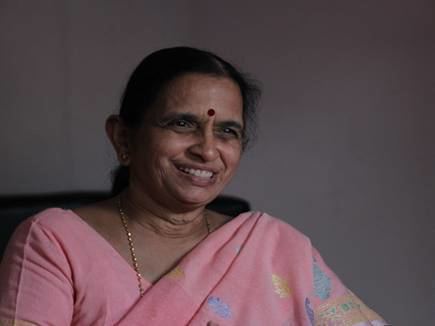 Himani Savarkar, born Asilata Godse in 1947, was 10 months old when Gandhi was assassinated and her father Gopal Godse went to prison for having participated in the conspiracy for assassination. She was 18 when her father was released.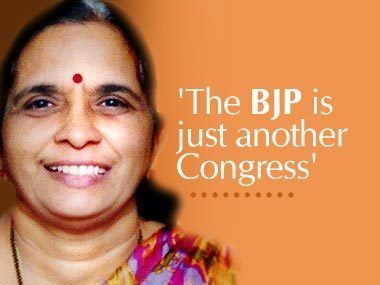 Himani was married to V. D. Savarkar's nephew, and has had association with the Rashtriya Swayamsevak Sangh (RSS). She worked as an architect till 2000, and then joined politics in the Hindu Mahasabha, the political party headed by V. D. Savarkar for 8 years in pre-independence years. She died in Pune in 2015; she was suffering from brain tumour.
In 2004, Himani Savarkar contested for the Lok Sabha from Kashba Peth in Pune district, but she was unsuccessful. In 2008, she was elected as the President of the Hindu Mahasabha, and contested for Maharashtra Legislative Assembly elections in 2009, again unsuccessfully.
At the instance of Sameer Kulkarni, she agreed to become the President of the extremist organisation Abhinav Bharat in April 2008 that has been implicated in several acts of terrorist bombings. In an interview with the Outlook magazine, she has stated that it was appropriate to respond to Islamic terrorism "blast for blast."
Himani Savarkar Wikipedia