Cause of death

Gunshot wound




Years active

1991–1994




Nationality

American




Name

Dedrick Gobert




Other names

Dedrick Gobert




Role

Film actor




Occupation

Film actor










Full Name

Dedrick Dwayne Fontenot




Born

November 25, 1971 (age 22) (

1971-11-25

) Shreveport, Louisiana, U.S.


Movies

Boyz n the Hood, Higher Learning


Similar People

Lloyd Avery II, Lexie Bigham, Desi Arnez Hines II, Alysia Rogers, Tyra Ferrell




Died

November 19, 1994 (aged 22), Mira Loma, Jurupa Valley, California, California, United States
Boyz n the hood 2 8 movie clip dominoes 1991 hd
Dedrick D. Gobert (November 25, 1971 – November 19, 1994) was an American film actor best known for his supporting role as Dooky in the 1991 film Boyz n the Hood.
Contents
Career
Born Dedrick Dwayne Fontenot in Louisiana, Gobert made his film debut in the 1991 John Singleton film Boyz n the Hood. In the film, he portrayed the role of "Dooky", a friend of Darrin "Doughboy" Baker (Ice Cube). Gobert's character was noted for his ever present pacifier. The character's pacifier has been cited as the origin for the pacifier trend that was popular among teenagers and young adults in the early 1990s (Flavor Flav, who wore one around his neck in a Public Enemy video, has also been cited as the originator).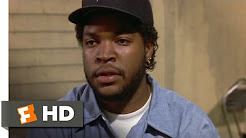 He followed with supporting roles in two other Singleton directed films: Poetic Justice (1993) and Higher Learning (1995), which was released after his death.
Death and aftermath
On November 19, 1994, Gobert was fatally shot during a fight with several gang members in Mira Loma, California. The shooting occurred shortly after Gobert attended an illegal drag race in Mira Loma. Gobert's friend, 19-year-old Ignacio Hernandez, who was a participant in the race, was also fatally shot when he attempted to shield Gobert during the fight. Gobert's then 16-year-old girlfriend Jenny Hyon was shot in the right side of the neck but survived. The bullet was later removed but damaged her spinal cord and left her paralyzed from the neck down.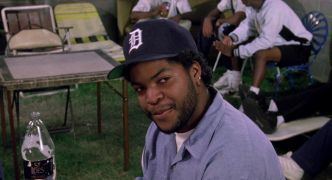 On December 12, 1994, police arrested 22-year-old Sonny Enraca based on information they received from a witness who was at the scene of the shootings. Enraca, a Philippine national who had lived in the United States for eight years, was a member of the Akrho Boyz Crazzy (ABC) gang, an affiliate of the Bloods. Enraca initially denied any involvement in the shootings but confessed soon after he was arrested. He was charged with two counts of murder with special circumstance (the circumstances being that the shootings were gang-related) and one count of attempted murder. Enraca pleaded not guilty.
Enraca's trial began on March 10, 1999. According to court testimony, Enraca and approximately fifteen to twenty of his fellow gang members were involved in a physical altercation with Gobert in the parking lot of a pizza parlor in Mira Loma after attending an illegal drag race. Witnesses testified that Gobert approached the gang and identified himself as a Crips gang member by displaying the Crip hand sign and proceeded to insult the ABC members. The gang initially laughed off the insults because Gobert appeared to be intoxicated. After trading insults, witnesses testified that Gobert reached under his shirt as if he was reaching for a gun. The ABC gang members responded by rushing Gobert and proceeded to kick, stomp, and hit him. Gobert's friend Ignacio Hernandez and Gobert's girlfriend Jenny Hyon attempted to break up the fight. Hernandez attempted to shield Gobert's body from being stomped by lying on top of him but got kicked in the head. Hyon also attempted to help but she too was kicked in the head.
Roger Boring and Lester Maliwat, two ABC members who were involved in the fight, testified that they both thought the fight was over and began to retreat to their cars. Boring recalled that Enraca grabbed Hernandez by the head and shoulder and shot him in the upper body. Both men said they saw Enraca shoot Gobert while he was lying on the ground. Boring said he saw Enraca turn around and shoot Jenny Hyon after she kicked him in the back. Maliwat testified that when he was pulling out of the parking lot after the shootings, Enraca jumped into his car. As he was driving away, Maliwat said that he saw Hyon lying on the ground in an awkward position and asked Enraca why he "shot the girl". Enraca stated, "Fuck them. They deserved it."
Enraca's defense attorney maintained that Enraca was acting in self-defense and only pulled his gun to shoot in the air in an effort to stop the fighting. According to his initial statement to police, Enraca said that he grabbed Ignacio Hernandez by the head when he was lying on the ground because he thought he recognized him and wanted to ask him where he was from. Hernandez responded by pushing Enraca's hand away which Enraca interpreted as an attempt to grab his gun. He admitted to shooting Hernandez in the shoulder (an autopsy determined Hernandez was shot twice - once in the head and once in the back). Enraca said that after he shot Hernandez, Gobert, who was also lying on the ground, cursed at him and began moving. Enraca thought that Gobert was attempting to pull his gun out to shoot him so he shot Gobert in the head. After shooting both men, Enraca said that Jenny Hyon pushed and attempted to hit him. In an attempt to scare her away, he said that he fired a shot that he thought went over her head but instead struck her in the neck. On the night of the shootings, Enraca admitted that he had been drinking heavily and had consumed "two lines" of methamphetamine earlier in the evening.
On May 5, 1999, a jury found Sonny Enraca guilty of two counts of first-degree murder with a multiple-murder special circumstance finding and assault with a deadly weapon with intent to cause great bodily injury. On May 12, Enraca was sentenced to death.
References
Dedrick D. Gobert Wikipedia
(Text) CC BY-SA