Ex-spouse

Gretchen Bryniarski




Born

February 13, 1969 (age 51) (

1969-02-13

)

TV shows

The 100 Scariest Movie Moments

Movies




Similar People

R Lee Ermey, Terrence Evans, Taylor Handley, Erica Leerhsen, Marietta Marich
Interview mit andrew bryniarski ber texas chainsaw massacre
Andrew Bryniarski (born February 13, 1969) is an American actor and former bodybuilder, best known for portraying Leatherface in the remake of The Texas Chain Saw Massacre and The Texas Chainsaw Massacre: The Beginning, Zangief in Street Fighter, and Steve Lattimer in The Program.
Contents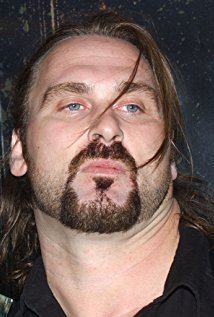 Andrew "Leatherface" Bryniarski at Lemmy Statue Unveiling 8/24/16
Early life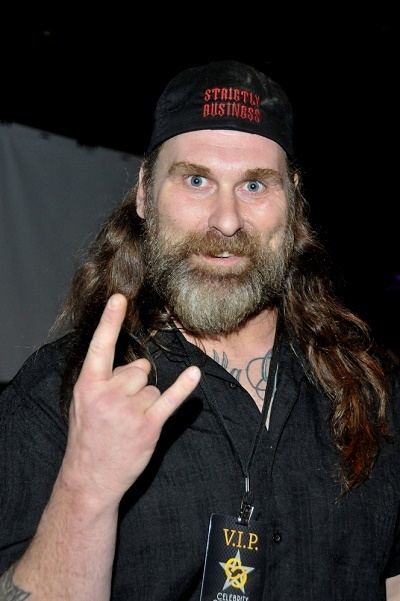 Bryniarski was born in Philadelphia, Pennsylvania. He attended North Penn High School.
Career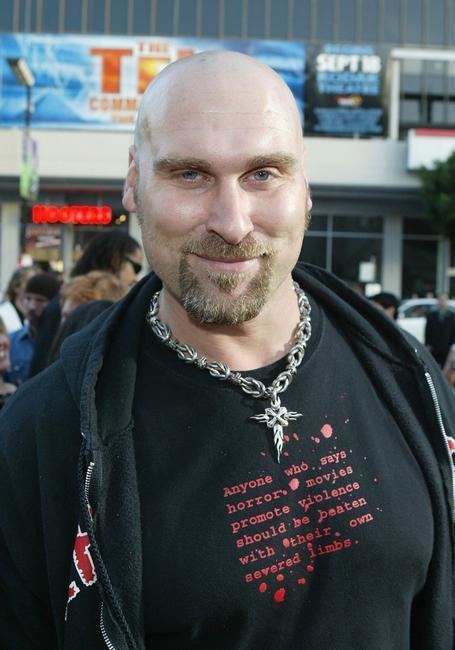 Bryniarski was visiting a friend in Los Angeles, California, when he was discovered by a talent agent. The agent got him a part in Hudson Hawk. From then on, he was cast in several films that required his type, a muscular 6'5" man.
Controversy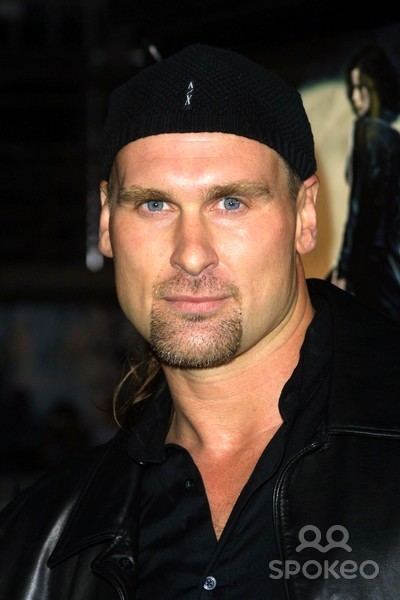 The morning after news broke that Gunnar Hansen had died, Bryniarski responded by saying "Boo Hoo" on Facebook. When a fan said to him, "Nice of you to insult the legend that is Gunnar Hansen," Bryniarski replied, "Could give zero fucks.suck [sic] his dead nuts" Some fans began messaging Bryniarski; he replied back with hateful comments to those fans while also insulting Hansen. Later, Bryniarski finally gave his response on the comments, saying, "I was a big supporter of his and was cool [with] him he was cool with me... then he started going around to promote Chainsaw 3d and he started talking shit at cons and what not... [I'm] not somebody who takes shit from anybody and [I] tell it like it is. I originally posted a [Facebook] comment that said boo hoo yes... no tag just by itself. [R]ead into it what you will. I never wished for his death or suffering from pancreatic cancer which [I] didn't even know he had. Lets [sic] make that a bigger issue upon his sudden death. Cancer sucks worse than haters. Yall [have] a nice day."
Filmography
Actor
-
Chuck Hank and the San Diego Twins (post-production)
as
Baron D
2021
Deadsville Rock n Roll Mysteries (TV Series)
as
Doggie Deviant
- Meet Doggie Deviant (2021) - Doggie Deviant (voice)
2015
Some Kind of Hate
as
Lincoln's Father
2011
Chopper (TV Series)
as
Mad Dog
- Slice 6 (2012) - Mad Dog
- Slice 5 (2012) - Mad Dog
- Slice 1 (2011) - Mad Dog
2010
Mother's Day
as
Quincy, Sanitation Worker #2
2010
Chasing 3000
as
Gang Member
2010
Burn Notice (TV Series)
as
Big Ed
- Friends and Enemies (2010) - Big Ed
2008
Dracula's Guest
as
Count Dracula
2008
Stiletto
as
Nazi Biker 'Killer'
2006
The Texas Chainsaw Massacre: The Beginning
as
Thomas Hewitt / Leatherface
2006
Bachelor Party Vegas (Video)
as
Security Beast
2005
The Curse of El Charro
as
El Charro
2005
Without a Trace (TV Series)
as
Beast
- Penitence (2005) - Beast
2003
The Texas Chainsaw Massacre
as
Thomas Hewitt (Leatherface)
2003
44 Minutes: The North Hollywood Shoot-Out (TV Movie)
as
Larry Eugene Phillips Jr.
2002
Black Mask 2: City of Masks
as
Iguana
2002
Firefly (TV Series)
as
Crow
- The Train Job (2002) - Crow
2002
Scooby-Doo
as
Cavern Henchman
2002
The Lobo Paramilitary Christmas Special (Short)
as
Lobo
2001
Pearl Harbor
as
Joe the Boxer
1999
Any Given Sunday
as
Patrick 'Madman' Kelly
1999
Good vs Evil (TV Series)
as
Mitch
- Sunday Night Evil (1999) - Mitch
1999
Command & Conquer: Tiberian Sun (Video Game)
as
Nod Sergeant
1998
NightMan (TV Series)
as
Slade / Gore
- Gore (1999) - Gore / Slade
- Knight Life (1998) - Slade
1998
The Sentinel (TV Series)
as
Vinson
- Prisoner X (1998) - Vinson
1997
Conan the Adventurer (TV Series)
- Lair of the Beastmen (1997)
1995
Lois & Clark: The New Adventures of Superman (TV Series)
as
X
- Virtually Destroyed (1995) - X
1995
Street Fighter: The Movie (Video Game)
as
Zangief
1995
Higher Learning
as
Knocko
1994
Street Fighter
as
Zangief
1994
Hammer ft. Deion Sanders: Straight to My Feet (Music Video)
as
Zangief
1994
Renegade (TV Series)
as
Rip Towers
- Muscle Beach (1994) - Rip Towers
1994
Cyborg 3: The Recycler (Video)
as
Jocko
1993
The Program
as
Steve Lattimer
1991
L.A. Law (TV Series)
as
Beef Barstow
- Spleen It to Me, Lucy (1991) - Beef Barstow
1991
Necessary Roughness
as
Wyatt Beaudry
1991
Hudson Hawk
as
Butterfinger
1990
Dragonfight
as
Bar Fight Spectator
Producer
2006
Seven Mummies (associate producer)
2005
The Curse of El Charro (executive producer)
Thanks
1999
HBO First Look (TV Series documentary short) (special thanks - 1 episode)
- Full Contact: The Making of 'Any Given Sunday' (1999) - (special thanks)
Self
2021
Spear Talk (Podcast Series)
as
Self - Guest
- Andrew Bryniaraki (Halloween 2021 Special) (2021) - Self - Guest
2016
Horror Icon: Inside Michael's Mask with Tony Moran (Documentary)
as
Self
2011
On the Road with Leah (TV Series)
as
Self
- A Night at MPEG (2011) - Self
- PAFIA & the Film Tax Credit (2011) - Self
2007
The Horrorhound (Video documentary)
as
Self
2007
Down to the Bone: Anatomy of a Prequel (Video documentary)
as
Self
2006
The Making of 'the Curse of El Charro' (Video documentary short)
as
Self
2006
E! True Hollywood Story (TV Series documentary)
as
Self
- The Texas Chainsaw Massacre (2006) - Self
2005
The Making of 'Seven Mummies' (Video)
as
Self
2005
Forever in Our Hearts: The Making of Documentary (TV Movie documentary)
as
Self
2004
Chainsaw Redux: Making a Massacre (Video documentary)
as
Self
2004
The 100 Scariest Movie Moments (TV Mini Series documentary)
as
Self
- Part I: 100-81 (2004) - Self
2004
MTV Movie Awards 2004 Pre-Show (TV Special)
as
The President of Rock (uncredited)
2003
I Love the '70s (TV Mini Series documentary)
as
Self
- 1972 (2003) - Self
2000
I Love 1970's (TV Series documentary)
as
Self
1999
HBO First Look (TV Series documentary short)
as
Self
- Full Contact: The Making of 'Any Given Sunday' (1999) - Self
1994
The Making of 'Street Fighter' (Documentary short)
as
Self
Archive Footage
2006
Going to Pieces: The Rise and Fall of the Slasher Film (Documentary)
as
Self
References
Andrew Bryniarski Wikipedia
(Text) CC BY-SA