The Hartford Line is a planned commuter rail service between New Haven, Connecticut, and Springfield, Massachusetts. It will use Amtrak's New Haven–Springfield Line and supplement existing intercity rail services between the two cities. The project is a joint venture between the states of Connecticut and Massachusetts with support from the federal government as well. No operator has been selected. The service is expected to begin in January 2018.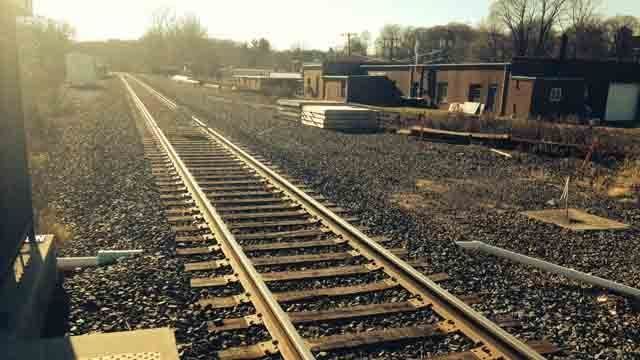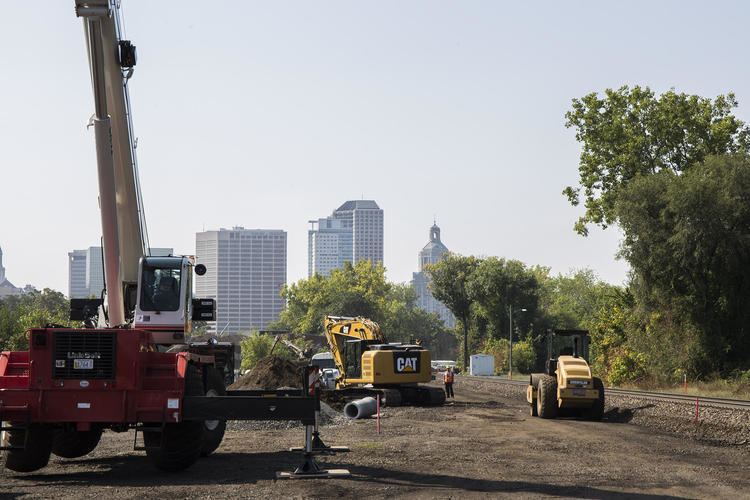 In 1994, the Connecticut Department of Transportation conducted a feasibility study for a New Haven–Hartford service which envisaged three trips in the morning and three in the afternoon. It estimated that capital costs would be $4.4 million and that it would require an annual subsidy of $2.5 million. Ridership was projected at 1,000 per day. A revised and expanded proposal in 2001 contemplated service to Springfield and hourly service, with half-hourly service during peak periods. This would require $249 million in capital costs, both for rolling stock and to restore double tracking to the line. The service would require a yearly subsidy of $13 million but would carry 1,800–2,000 passengers daily.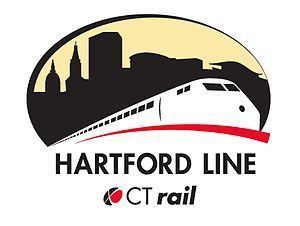 Various delays have prevented the establishment of this service. One source of delay for re-establishment of this commuter rail line was lack of widespread support in the New Haven region. Although reestablishing this service was briefly mentioned in the South Central Regional Council of Government's January 2001 Long Range Mobility Plan it was not until 2003 that this commuter service provision began to consistently listed among key transportation priorities in the annual Greater New Haven Chamber of Commerce Legislative Agenda. A March 8–13, 2004 New Haven Register/Sacred Heart University transportation issues telephone study among a random sample of 801 Greater New Haven residents determined that 38.1% would be "very or somewhat likely" to patronize the line, indicating a renewed interest in the line.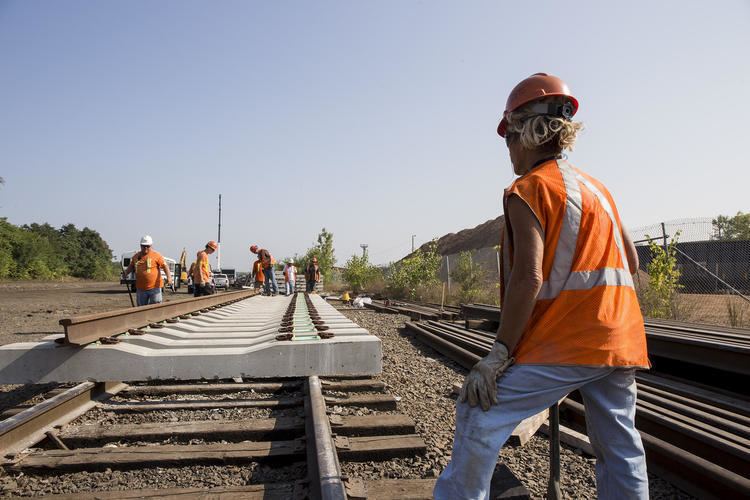 The New Haven–Hartford–Springfield Commuter Rail Implementation Study, released in 2005 by ConnDOT, recommended half-hour peak service, with new stations at North Haven/Hamden, Newington, and Enfield. No action was taken following the study, as proposed schedules did not link well with those of the New Haven Line and ridership projections were low (particularly for northbound morning and southbound evening trips).

The plan calls for the improvement of existing stations and the construction of new stations along the line. In addition, the line will have 23 miles of additional double track installed and 2 miles of new passing sidings will be constructed along the line. During the mid-1980s, because of the high cost of operating the line, Amtrak removed 25 miles of track, turning the line from a double-track line to a line with a single track with passing sidings. Five new interlockings will be built, and new signal systems will be installed, including the installation of Positive Train Control. Bridges and culverts on the line will be repaired, rehabilitated or replaced.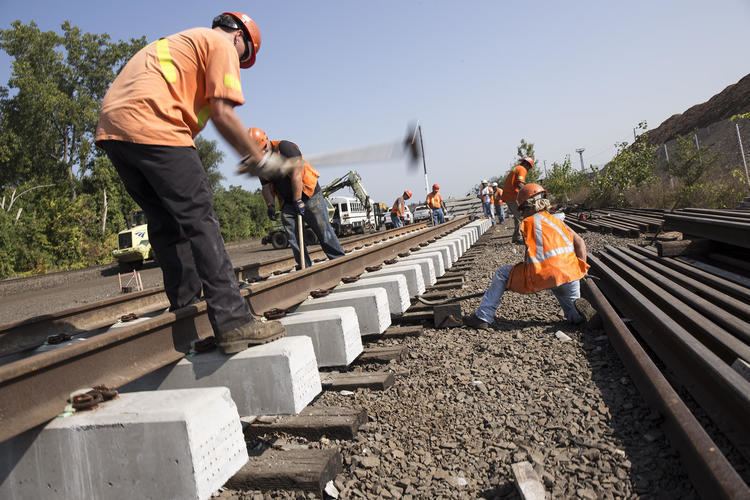 In January 2018, when CTrail Hartford Line service begins, the number of trains on the corridor will increase from 6 to 17 daily round-trips between New Haven and Hartford. There will be 12 trains providing continuing service to Springfield. Service will be expanded to 25 daily round-trips with 30 minute peak and 60 minute off-peak service when all the planned improvements are completed. Speed of up to 110 miles per hour will be achieved, resulting in the saving of 37 minutes between Hartford and Penn Station.
In January 2010, $40 million of stimulus funds were approved to double-track 10.5 miles of the corridor under the American Recovery & Reinvestment Act. In July 2010, Governor Jodi Rell asked the Connecticut State Bond Commission to authorize borrowing $260 million in an effort to attract additional federal matching funds, to double-track the remainder of the corridor, construct freight sidings, and improve signaling. These upgrades, together with new rolling stock, should allow for two-way service during peak hours at speeds from 20 to 80 miles per hour. On August 17, 2010, Connecticut lawmakers authorized borrowing the $260 million. In November 2010, Governor Rell announced that Connecticut received an additional $120.9 million in funds from the federal government to fund the double tracking of the remainder of the line south of Hartford as well as station improvements in Wallingford, Meriden, Berlin and Hartford.
As of April 2011, Connecticut State officials had applied for $227 million from the federal government that would complete track improvements between Hartford and Springfield, Mass. ConnDOT applied for the money to the Federal Railroad Administration, part of $2.4 billion that the governor of Florida rejected because of the spending it would require from his budget. In May 2011, Connecticut was awarded $30 million for track improvements in Hartford.
The Massachusetts portion of the Knowledge Corridor line has already been fully funded by a $70 million federal grant, and an additional $70 million to renovate Springfield's Union Station, which closed down in 1973 following the completion of I-91.
On August 15, 2012, the Federal Railroad Administration granted a Finding of No Significant Impact (FONSI) on the line's environmental assessment – a major step towards the obligation of $121 million in federal funding for the line.
In February 2017, the state approved an additional $50 million in bonded funds for the project. The money will support design of the rebuilt Windsor and Windsor Locks stations and of the new stations at North Haven, Newington, West Hartford, and Enfield. It will also complete funding for four miles of double track being added north of Hartford, and pay for an additional 7.5 miles of double track between Hartford and Enfield. This will complete the double-tracking of the line except for the aging Warehouse Point railroad bridge.
The state still intends to seek Federal Railroad Administration funds to pay for construction of the new and rebuilt stations, the replacement of the Warehouse Point bridge, and a layover yard near Springfield.
In 2015, major construction commenced at the four stations in Berlin, Meriden, Wallingford, and Hartford. On August 3, 2015, Amtrak began busing weekday morning and evening Shuttle trains to allow double tracking work to begin.
In December 2015, the state announced that the cost of construction had increased by $135 million for a total of $570 million, and that service would not begin until January 2018.
In July 2016, work began at the New Haven–State Street on a new high-level platform. In August 2016, a new 260 foot, high-level platform was put into service at Hartford. The platform was constructed on the existing low-level platform.
On October 11, 2016, a 17-car track-laying train began work to built the second track on the southern half of the line. The train will lay the track from North Haven to Meriden in October 2016, and return for Meriden to Newington in 2017.
The choice of who will operate the line – Amtrak, Metro-North Railroad, or another operator – is under consideration. CTDOT missed the Request for Qualifications (RFQ) in January 2015 and the Request for Proposals (RFP) was released to the possible operators in 2016. The choice was made in February 2017, but because of ongoing negotiations, the choice of operator will be released in April 2017.
Hartford Line fares will be less than Amtrak fares between most station pairs.
In February 2017, ConnDOT announced a tentative service date of January 18, 2018, pending the resolution of a state budget crisis that threatened to delay construction.
Amtrak operates current intercity on the line with GE Genesis diesel locomotives, Amfleet coaches and ex-Metroliner cab cars. The state will lease older rolling stock for the start Hartford Line service, then buy new equipment (as a bulk purchase with new Danbury Branch and Waterbury Branch equipment) after about five years of operation.