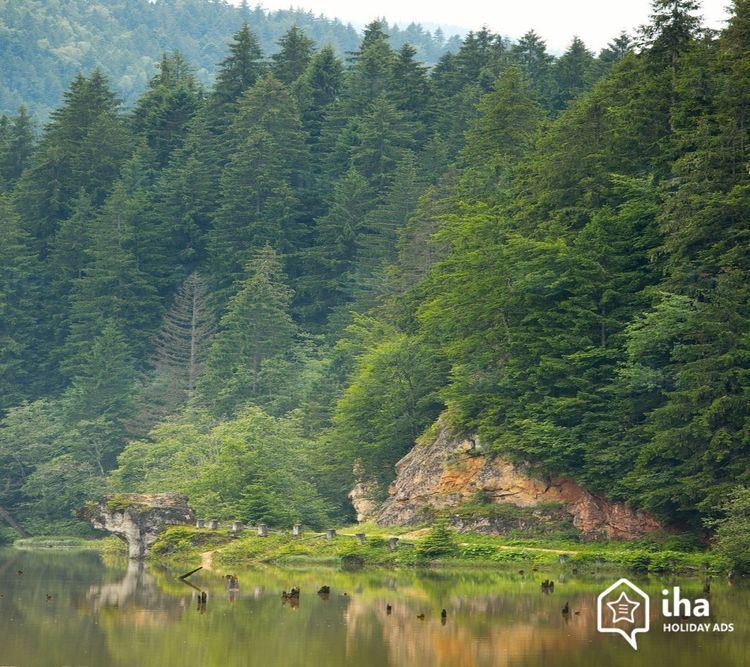 In 2002, Harghita County had a population of 326,222 and a population density of 52/km².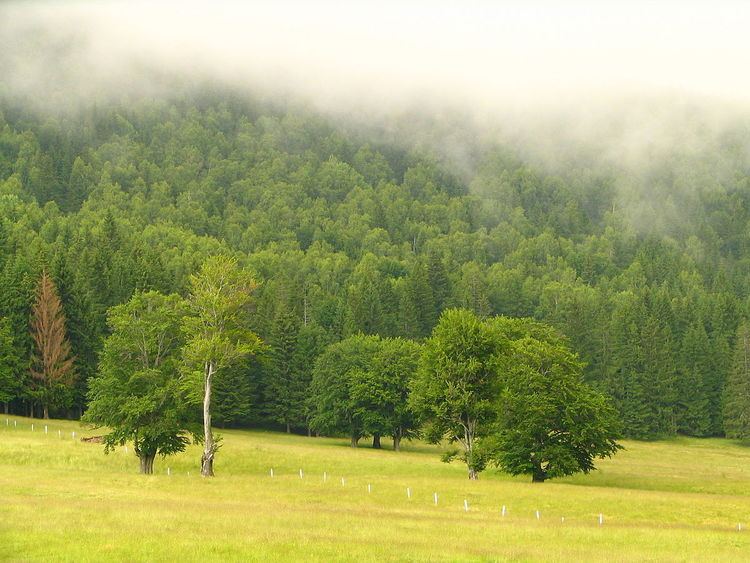 Hungarians- 84.62% (or 276,038)
Romanians – 14.06% (or 45,870)
Romani – 1.18% (or 3,835), and others.
In 2011, it had a population of 302,432 and a population density of 46/km².
Hungarians- 85.21% (or 257,707)
Romanians – 12.96% (or 39,196)
Romani, others – 1.76% (or 5,326).
Harghita county has the highest percentage of Hungarians in Romania, just ahead of Covasna county. The Hungarians form the majority of the population in most of the county's municipalities, with Romanians concentrated in the northern and eastern part of the county (particularly Toplița and Bălan), as well as in the enclave of Voșlăbeni.
The Székelys of Harghita are mostly Roman Catholic, with Reformed and Unitarian minorities, while the ethnic Romanians are primarily Orthodox. Catholicism is strongest in the east, in the former Csíkszék, while Protestants are concentrated in the west, south and west of Odorheiu Secuiesc. By religion, the county is divided roughly as follows:
Roman Catholic (65%)
Orthodox (13%)
Reformed (13%)
Unitarian (7%)
Other (2%)
Demographic evolution
Harghita County has a total area of 6,639 km².
Harghita consists primarily of mountains, connected to the Eastern Carpathians, such as the Ciuc and Harghita Mountains; volcanic plateaux, foothills, and the more densely populated river valleys.
The mountains are volcanic in origin, and the region is known for its excellent hot mineral springs. Harghita is known as one of the coldest regions in Romania, although summers can be quite warm.
It is in this county that two of the most important rivers in Romania, the Mureș and the Olt, originate. These rivers' origins, near the villages of Izvoru Mureșului and Sândominic, are only a few miles apart; yet the Mureș flows west to the Tisza, while the Olt flows south to the Danube. In the western part of the county the two Târnava rivers (Târnava Mare and Târnava Mică) flow to the Târnava Plateau, which is part of the Transylvanian Plateau.
Harghita's spectacular natural scenery includes Sfânta Ana Lake, a volcanic crater lake near the town of Băile Tușnad; Lacul Roșu a mountain lake in the northeast near the town of Gheorgheni, and Cheile Bicazului, a dramatic, narrow canyon formed by the Bicaz stream. The county is renowned for its spa resorts and mineral waters.
Neamț County and Bacău County to the East.
Mureș County to the West.
Suceava County to the North.
Brașov County and Covasna County to the South.
The county's main industries:
Wood industry – up to 30%;
Foods and beverages industry;
Textile and leather processing;
Mechanical components.
The main tourist attractions in Harghita county are
The cities of Miercurea Ciuc, Odorheiu Secuiesc, Gheorgheni, Toplița.
The mountain resorts of
Băile Tușnad
Borsec
Lacul Roșu
Izvorul Mureşului
Harghita Băi
Lake Sfânta Ana (crater lake)
The Harghita County Council, elected at the 2016 local government elections, is made up of 31 counselors, with the following party composition:
Harghita County has 4 municipalities, 5 towns and 58 communes
Municipalities
Gheorgheni
Miercurea Ciuc – county seat; population: 37,980 (as of 2011)
Odorheiu Secuiesc
Toplița
Towns
Băile Tușnad
Bălan
Borsec
Cristuru Secuiesc
Vlăhița