Romania




581,628 (2009)


6,714 km2


Targu Mures




University of Medicine and Pharmacy of Targu Mures




Targu Mures, Reghin, Sighisoara, Tarnaveni, Sovata



Mureș ([ˈmureʃ], Hungarian: Maros megye) is a county (județ) of Romania, in the historical region of Transylvania, with the administrative centre in Târgu Mureș.
In Hungarian, it is known as Maros megye ([ˈmɒroʃ ˈmɛɟɛ]), and in German as Kreis Mieresch. Under Hungarian administration, from 1876 to 1918, there was a county with similar name, Maros-Torda County.
The county has a total area of 6,714 km².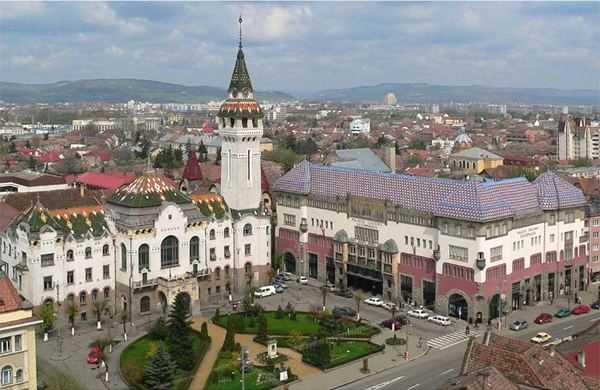 The northeastern side of the county consists of the Călimani and Gurghiu Mountains and the sub-Carpathian hills, members of the Inner Eastern Carpathians. The rest of the county is part of the Transylvanian Plateau, with deep but wide valleys.
The main river crossing in the county is the Mureș River. The Târnava Mare River and the Târnava Mică River also cross the county.
Harghita County in the East.
Alba County and Cluj County in the West.
Bistrița-Năsăud County and Suceava County in the North.
Sibiu County and Brașov County in the South.
In 2011, Mureș had a population of 550,846 and the population density was 82/km².
In terms of religion:
Romanian Orthodox - 53.3%
Reformed Church - 27%
Roman Catholic Church - 9.5%
Other Christian denominations - 8.2%
Jewish, Muslim, Atheist, Non-religious, other or undeclared - 1.9%
Some of the main tourist attractions in the county are:
The old city of Târgu Mureș
The medieval city of Sighișoara
Sovata resort
The city of Reghin
The medieval fortified church of Saschiz
Călimani Mountains - Gurghiu Mountains
The predominant industries in the county are:
Wood industry.
Food industry.
Textile industry.
Glass and ceramics industry.
Construction materials.
Musical instruments (Reghin).
Mureș County and Sibiu County together produce about 50% of the natural gas developed in Romania. Salt is also extracted in the county.
The Mureș County Council, elected at the 2016 local government elections, is made up of 35 counselors, with the following party composition:
Mureș County has 4 municipalities, 7 towns and 91 communes
Municipalities
Târgu Mureș - county seat; population: 134,290 (as of 2011)
Reghin
Sighișoara
Târnăveni
Towns
Iernut
Luduș
Miercurea Nirajului
Sângeorgiu de Pădure
Sărmașu
Sovata
Ungheni
Mureș County Wikipedia