Guru Sishyan (English: Teacher, Student) is a 1988 Indian Tamil-language action comedy film directed by S. P. Muthuraman. It is a remake of the Hindi film Insaf Ki Pukar acted by Dharmendra and Jitendra, directed by Rama Rao Tatineni. The film stars Rajinikanth, Prabhu, Gautami Tadimalla and Seetha playing the lead roles with Radha Ravi, Vinu Chakravarthy and Manorama playing supporting roles. The soundtrack was composed by Ilaiyaraaja. The film's cinematography was handled by T. S. Vinayagam and editing were handled by R. Vittal and C. Lancy.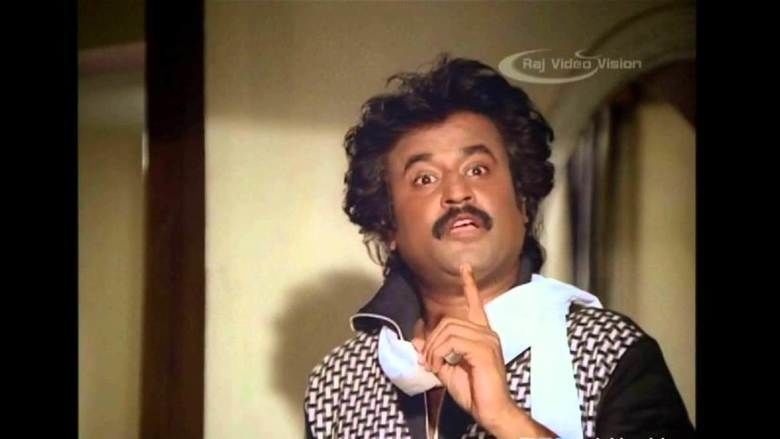 The film revolves around Guru and Babu, two crooks who gets released from jail decides to find out the truth in order to save an innocent prisoner who is accused of murdering a taxi driver. In the process, Guru and Babu discover secrets about their childhood.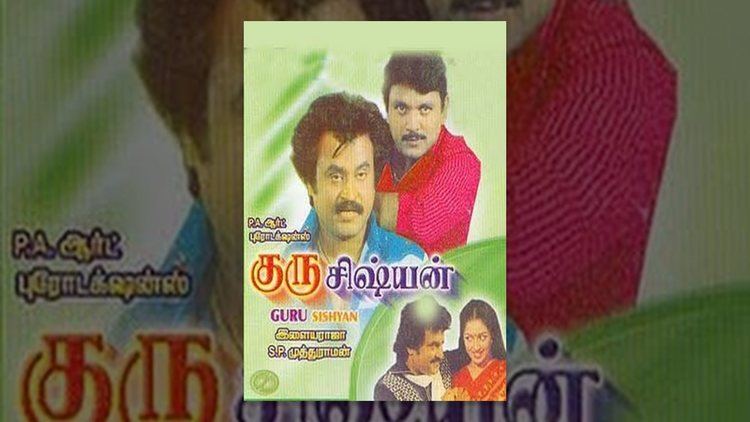 The film was produced by Meena Panchu Arunachalam under the production company P. A. Art Productions . The film's screenplay and dialogues were written by Panchu Arunachalam. The film was dubbed in Hindi as Zulm Ka Badsha. It was released on 13 April 1988 became a blockbuster and completed a 175-day run at the box office.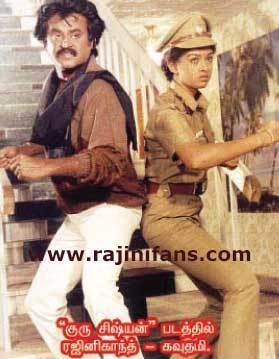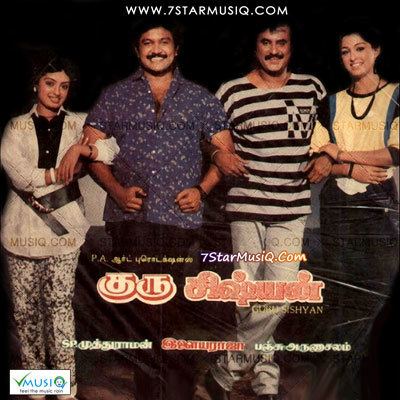 Guru (Rajinikanth) and Sishya (Prabhu) are two friends and petty criminals. They end up in jail and come across an innocent man Manohar (Pandiyan) who tells them that his sister was raped by Muthuraaj (Radha Ravi) and who had killed a taxi driver (witness) with the help of foolish corrupt police officer Nallasivam (Vinu Chakravarthy) and pinned the murder on Manohar. Manohar is sentenced to death row for the killing by the court. Guru and Sishya believe in Manohar's story and decide to find the truth and prove his innocence once they get out of jail. Guru fractures Manohar's hand so that his death sentence would be delayed, until it heals, under law. Guru and Sishya get released from prison and set in motion an elaborate plan to find out the real killers. Along the way, Guru, who believed that his parents were murdered, finds out that they are in fact being held captive by Muthuraaj's brother Rajamanickam (Ravichandran), who is trying to find the map to a treasure. The location of the map is known only to Guru's father who is suffering from memory loss and is tortured to make him remember it. Babu finds out that his parents were murdered by Rajamanickam. Guru and Sishya help them find the treasure to free Guru's parents and Guru finds out that Manohar is his own brother. The ensuing fight at the treasure location, ends up with Muthuraaj and his brother arrested by the police after Guru and Babu beat them up and the treasure cave collapses after Guru, his family, and Sishya escape from it. Sishya marries Muthuraj's niece Chitra (Seetha) while Guru marries Nallasivam's daughter Geetha (Gautami) and they live happily ever after.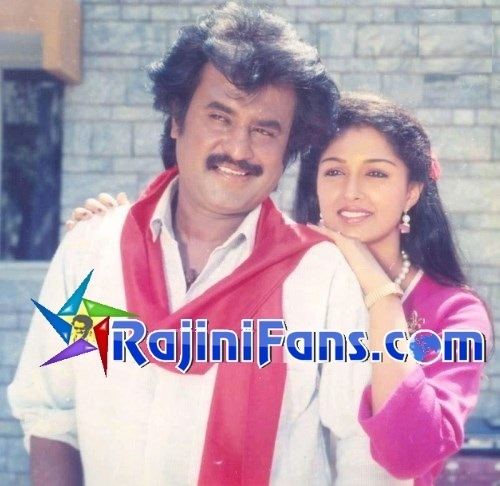 Rajinikanth as Raja aka Guru
Prabhu as Babu aka Sishya
Gautami Tadimalla as Geetha Nallasivam
Seetha as Chithra
Ravichandran as Rajamanickam
Cho Ramaswamy as Rajamanickam's Partner
Radha Ravi as Muthuraaj
Senthamarai as Kandhasamy
Vinu Chakravarthy as Nallasivam
Manorama as Kalyani Nallasivam
Pandiyan as Manoharan
Sudha (actress) as Sumathi (Pandiyan's Sister)
LIC Narasimhan as DGP Sriram and Babu's Father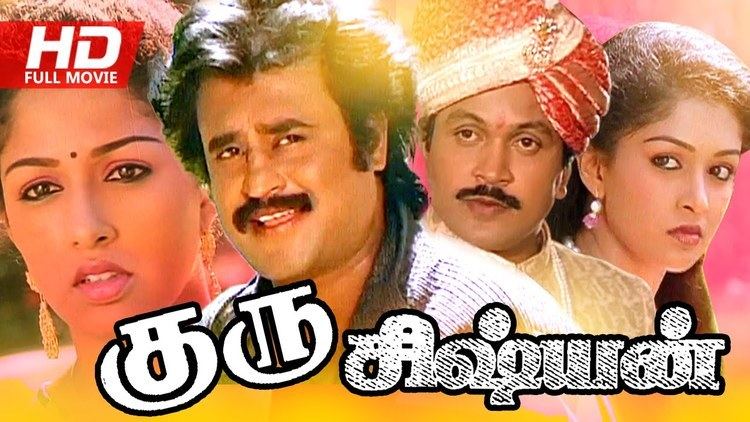 Guru Sishyan was S. P. Muthuraman's 20th collaboration with Rajinikanth. The film was a remake of Hindi film Insaf Ki Pukar. This was the first film where Rajini and Prabhu appeared and together they went on to collaborate in Dharmathin Thalaivan (1988), Mannan (1992) and Chandramukhi (2005). The film marked the debut of Gauthami in Tamil films. Gauthami revealed that she "felt very nervous as I had to act with stars such as Rajinikanth, Prabhu, Manorama, Vinu Chakravarthi, Cho and others. But the film did very well and boosted my confidence. It was a good break". Panchu Arunachalam's son Subbu Panchu worked as an assistant production manager for the film.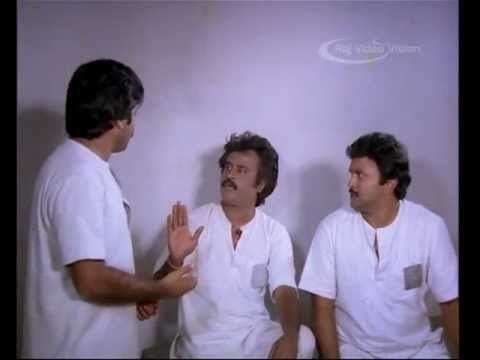 Muthuraman said that he did this film to exploit Rajnikanth's comedy timing and revealed that the filming was completed in 28 days.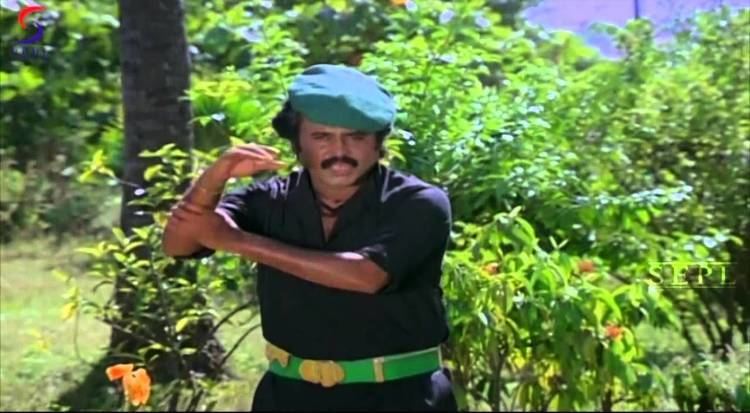 The music composed by Ilaiyaraaja. The song "Kandupudichen" is based on Subhapantuvarali Raga.
Guru Sishyan was released when political turmoil was happening in Tamil Nadu after MGR's death. Nevertheless, it became a huge blockbuster along with Mani Ratnam's Agni Natchathiram.
The film made Gauthami as one of the most sought actresses in Tamil cinema. Radharavi who acted in the film listed as one of the favourite comedy films which he had acted.
Sakthi Chidambaram directed the film of same name starring Sundar C. and Sathyaraj. The film has different storyline from its yesteryear namesake. Sakthi Chidambaram said: "the story demanded such a title, we short-listed 50 titles, finally decided we could use the old one". The film was released in 2010 to negative reviews and became a failure.