Years active

1975 - present

Nephews

Rahul Sarathkumar







Full Name

Madras Rajagopal Radhakrishnan Ravi

Born

29 July 1952 (age 70) (

1952-07-29

)

Family

M R R Vasu (brother)Rashya (sister)Rani (sister)Rathikala (sister)Raadhika Sarathkumar (half-sister)

Nirosha

(half-sister)Raju Radha (half-brother)Mohan Radha (half-brother)

Siblings

Radhika Sarathkumar, Nirosha Radha

Parents

M. R. Radha, Dhanalakshmiammal Radha

Similar People

R Sarathkumar, Radhika Sarathkumar,

Vishal

Krishna, M R Radha, Nirosha Radha
Kalaimamani radha ravi actor secretary sifaa open heart interview i don t care about vishal
Radha Ravi (born 29 July 1952) is an Indian film and television actor, who played supporting roles throughout his career. He is the son of yesteryear actor M. R. Radha and the uncle of Vasu Vikram and half-brother of Raadhika Sarathkumar. He is a former chief member of the South Indian Film Artistes' Association. He is known for his roles as an antagonist in Tamil films and a he acted in Chellamae serial. He is also known for his controversial criticism of other film personalities.
Contents
He was awarded with 'Dato-ship' in Malaysia.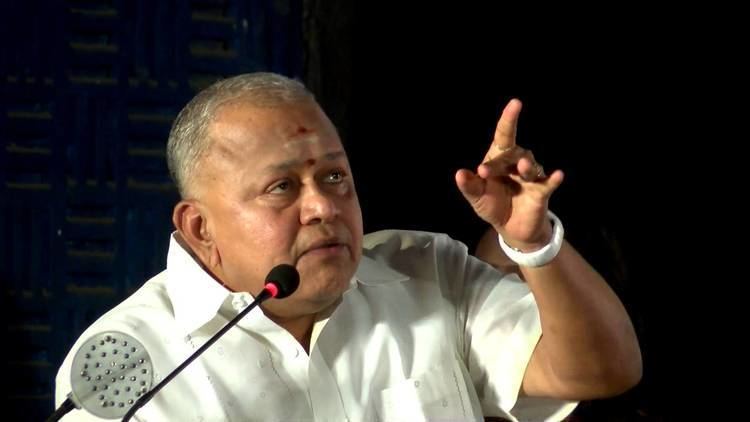 Radha ravi s controversial speech on directors turned actors sasi ameer samuthirakani
Career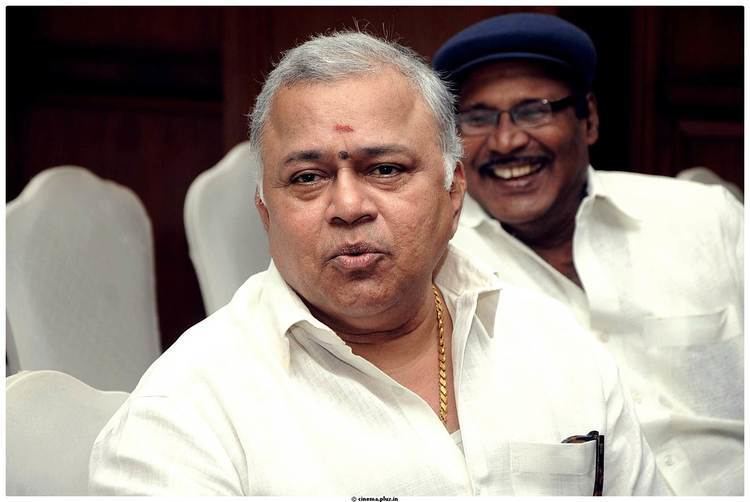 Radha Ravi was born on 29 July 1952 to the well-known actor M. R. Radha (Mohan Rajagopala Radhakrishnan Naidu) and Dhanalakshmiammal. He has one brother, M. R. R. Vasu, and three sisters: Rashya, Rani and Rathikala. Having started his career as a theatre artiste, he still associates himself with plays. He is a man with diverse interests. He played the role of Julius Caesar in a Tamil drama when he was in the ninth standard. During his New College days, both his friends, Jailani and Rafee helped him to pursue his passion for theatre. He performed for actor V. K. Ramasamy troupe, M. R. R. Vasu troupe, T. K. Chandran troupe and the UAA troupe. In 1980, he started his own troupe Nadikavel Theatres. His first time before the camera was for a Kannada film, Ragasiya Rathiri, produced by actor Bharathi's father for BNK Pictures in 1975. His first Tamil film was Manmathalelai, after Kamal Haasan recommended his name to K. Balachandar.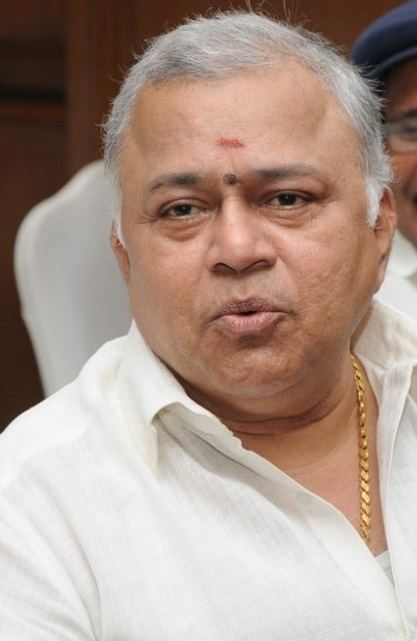 Director Ramanarayanan gave his career a boost while T. Rajender was instrumental in casting him as a villain in Uyurullavarai Usha. But it was actor S. S. Chandran who made him speak like his father in that film and made the world sit up and take notice. He later modified himself into one of the versatile character-actors Tamil industry has ever produced. He made notable performances in films like Vaidegi Kaathirunthal, Uyarntha Ullam, Chinna Thambi, Poo Veli, Uzhaipalli, Guru Sishyan, etc. He has acted in about 280 films in all the South Indian languages – four in Telugu, three in Kannada, three in Malayalam and the others in Tamil. He tried his hands in production with films like Thai Maasam Poo Vasam, Idhu Namma Bhoomi, Chinnamuthu and Ilaignar Ani and Ruthrathandavam. Apart from being a renowned actor, he is an eminent leader and a great personality in society. He heads the Lions Club of Chennai and holds the post of secretary in Nadigar Sangam, which he headed efficiently a few years ago. Years of working towards perfection in acting and being at the helm of everything due to his sense of responsibility has instilled tons of creativity and leadership qualities in him. He has worked in all the four South Indian languages and is still going strong with his versatile performance.
Controversies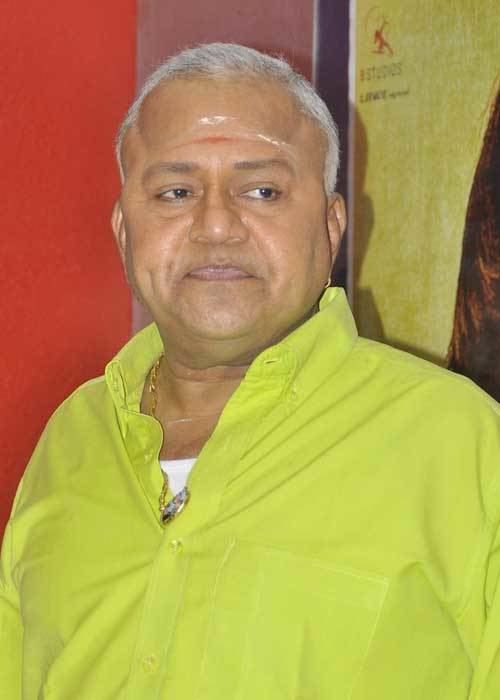 Radha Ravi became known for his vocal criticism of the actions of other film personalities. On a few occasions, he has spoken out against the actions of several artistes. He has also spoken out against larger organizations, such as the Film Employees Federation of South India. His comments were widely reported in the media and became controversial.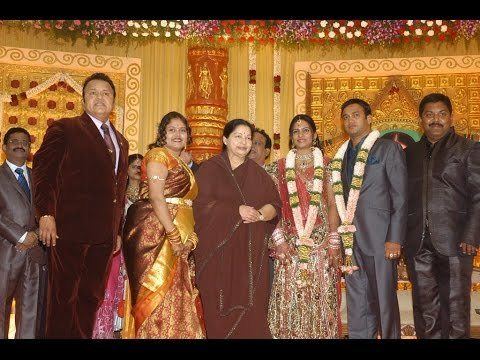 He criticised Asin Thottumkal on her visit to the war-ravaged island nation of Sri Lanka in 2010 for the filming of Ready. He was quoted as saying, "Sangam won't spare actress Asin's recent visit to Sri Lanka to take part in the shooting of her upcoming Hindi film Ready opposite Salman Khan". However, Sarathkumar, president of the Nadigar Sangam, stated that "it's the prerogative of the artiste to go to whichever country they wanted".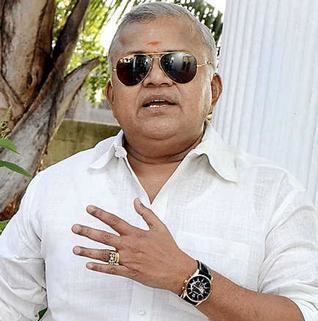 He faced controversy over his criticism against Academy Award-winner A. R. Rahman for being involved in more Bollywood productions and composing film scores in foreign studios, rather than in Tamil Nadu, saying, "I would like to make it clear that Rahman's debut was Roja and not Slumdog Millionaire. He was introduced by Kavithalaya Productions, a Tamil film production company. But today, he has declined to acknowledge it by giving priorities merely to Hindi films".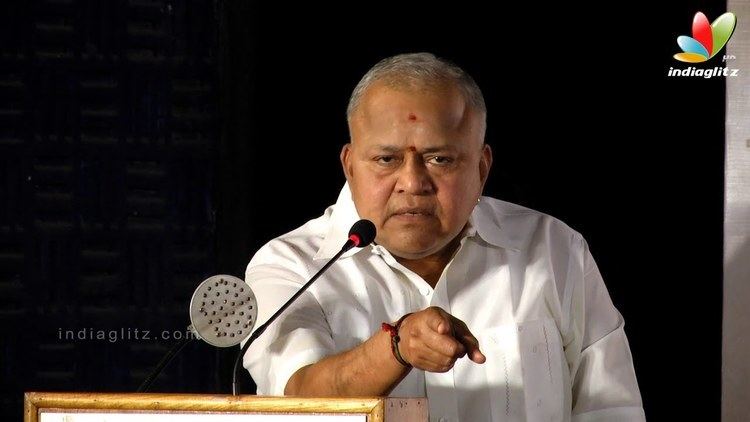 Between 1987 and 2015, Radha Ravi was heavily involved in the Nadigar Sangam. He served as President until 2002, when he was criticized for mismanagement and replaced by Vijayakanth. In 2006, he was appointed as the association's General Secretary, while his brother-in-law R. Sarathkumar became President. In 2015, Ravi and Sarathkumar were defeated in a historic election by Vishal and Nassar respectively after both were accused for being involved in a conflict of interest in the Nadigar Sangam building controversy. Radha Ravi was commonly accused of using unparliamentary language against actors.
In March 2017, Radha Ravi was involved in an controversy where he mocked the DMK's political rivals MDMK's Vaiko and PMK's S Ramadoss and compared them to differently-abled children. Kanimozhi accused him for his insensitive speech.
Filmography
Actor
-
Maaveeran Pillai (announced)
-
Sathuranga Vettai 2 (announced)
as
Jailer
-
Soodhu Kavvum 2: Naatum Naatu Makkalum (pre-production)
-
Vada Chennai-2 Anbuvin Ezhuchi (pre-production)
as
Muthu
-
Desiya Thalaivar (post-production)
-
Server Sundaram (completed)
2022
Maayon
as
Krishnappa Naicker
2020
Anbe Vaa (TV Series)
as
Krishna Kumar
- Episode #1.220 (2021) - Krishna Kumar
- Episode 1 (2020) - Krishna Kumar
2021
Anti Indian
as
Mr. Senguttuvan, Chief Minister
2021
Rudra Thandavam
as
Indrasena (Rudran's lawyer)
2020
Anbudan Gautami Season 2 (Video short)
as
Guest
2019
Sixer
as
Krithika's father
2019
Bodhai Yeri Budhi Maari
2019
Gorilla
as
Assistant Commissioner Shanmugam
2019
Nenjamundu Nermaiyundu Odu Raja
as
Jeepakaran
2019
Vantha Rajavathaan Varuven
as
Pandithurai
2018
Raatchasan
as
Inspector Rajamanickam
2018
Marainthirunthu Paarkum Marmam Enna
2018
Kalakalappu 2
as
Police Inspector
2017
Sangili Bungili Kadhava Thorae
as
Sangili Aandhavan
2017
Sivalinga
as
Krishnamoorthy
2017
Enkitta Mothathe
as
Mandhramoorthy
2017
Ennodu Vilayadu
as
Nagulan
2017
Singam 3
as
Durai Singam's Father
2016
Jil Jung Juk
as
Rolex Rawther
2016
Aranmanai 2
as
Murali's Father
2016
Irudhi Suttru
as
Muralikrishnan
2015
Sakalakala Vallavan
as
Divya's Father
2015
Sandamarutham
as
Rangarajan
2014
Pisasu
as
Bhavani's Father
2014
Lingaa
as
Bharathi's Father
2014
Ramanujan
as
Prof. Singaravelu Mudaliar
2014
Tenaliraman
as
King Parasbaram
2013
Ranga Vilas (TV Series)
2013
Chithirayil Nilachoru
2013
Singam 2
as
Durai Singam's Father
2013
Soodhu Kavvum
as
Chief Minister
2011
Sattapadi Kutram
as
Rathnavelu
2010
Thillalangadi
as
Rajaram MLA
2010
Pen Singam
as
Simha Perumal
2009
Chellamay (TV Series)
as
Kadarkarai
2009
Kola Kolaya Mundhirika
as
Dada Thulukkanam
2009
Suriyan Satta Kalloori
2009
Madurai Sambavam
as
Aalamaram
2007
Kannamoochi Yenada
as
Maheswaran Iyer
2007
Kalakkura Chandru
as
Writer
2006
Chennai Kadhal
as
Sakthivel
2006
Adaikalam
as
Somasundaram
2004
Vettam
as
IG Krishnaswamy IPS
2003
Laysa Laysa
as
Chandru's grandfather
2002
Kadhal Azhivathillai
as
Union Minister Ravishankar
2002
Baba
as
Politician (Special Appearance)
2001
Jai Ganesh Deva (as Radharavi)
2001
Ninaikkatha Naalillai
2001
Friends
as
Gauthom's Father
2000
Vanna Thamizh Pattu
as
Mukkalathur Muthumanikkam
2000
Kannan Varuvaan
as
Ranganayaki's Rival
1999
Poomagal Oorvalam
as
Chidambaram
1999
Padaiyappa
as
Nilambari's father
1999
Endrendrum Kadhal
as
Krishna
1998
Pooveli
as
Mahalakshmi's Father
1997
Kadhalukku Mariyadhai
as
James
1996
Katta Panchayathu
as
Villian
1995
Vaanga Partner Vaanga
1995
Muthu
as
Zamindar's Uncle
1995
Gandhi Pirantha Mann
as
Periyavar
1994
Dhadha
as
Maruthupandi Thevar
1994
Namma Annachi
as
Vadivelu
1993
Customs Diary
as
Kaliyappa
1992
Idu Namma Bhoomi
as
Rathnavel; the brother of Nagavalli
1992
Naalaiya Theerpu
as
Arun Mehta
1992
Annamalai
as
Ashok's Father
1992
Sugamana Sumaigal
as
Thangaraj
1991
Vaa Arugil Vaa
as
Nalla Thambi
1991
Chinna Thambi
as
Nandini's Brother
1991
Chithirai Pookkal
as
Lollai Kaadu
1990
Pulan Visaaranai
as
R. R.
1990
Unnai Solli Kutramillai
1990
Pudhu Padagan
as
The doctor
1989
rettai kuzhal thuppakki 1989
1988
Guru Sishyan
as
Muthuraaj
1988
Solla Thudikkuthu Manasu
as
Vasudevan
1987
Kadhai Kadhaiyam Karanamaam
1987
Kulikkaran
as
Boss at a mill
1987
Ninaive Oru Sangeetham
as
Bairava
1986
Amman Koil Kizhakkaalae
1984
Vaidehi Kaathirundaal
as
Vellikizhamai Ramasamy
1983
Soorakkottai Singakkuutti
1980
Rahasya Rathri
as
Supporting role
Music Department
2016
Jil Jung Juk (playback singer)
Producer
1992
Idu Namma Bhoomi (producer)
Soundtrack
2016
Jil Jung Juk (performer: "Shoot The Kuruvi")
References
Radha Ravi Wikipedia
(Text) CC BY-SA