Residence

Portland, Oregon, U.S.


Name

Gretchen Corbett




Occupation

Actress




Role

Actress




Years active

1967-present




Children

Winslow Corbett


Partner(s)

Robin Gammell






Born

August 13, 1947 (age 76) (

1947-08-13

) Camp Sherman, Oregon, U.S.


Alma mater

Carnegie Mellon University


Parents

Katherine Minahen Corbett, Henry Ladd Corbett, Jr.




Education

Carnegie Mellon College of Engineering, Carnegie Mellon University


Known for

The Rockford Files, Let's Scare Jessica to Death


Movies and TV shows

The Rockford Files, Let's Scare Jessica to Death, Jaws of Satan, Otherworld, The Cay


Similar People

Winslow Corbett, Stuart Margolin, Joe Santos, Robin Gammell, Noah Beery - Jr
Gretchen Hoyt Corbett (born August 13, 1945) is an American actress most noted for the role of Beth Davenport on the television series The Rockford Files from 1974 to 1978. Though Corbett has predominantly worked in television, she also gained notoriety for her role in the cult horror film Let's Scare Jessica to Death (1971). She has also appeared as a recurring character on the IFC series Portlandia, beginning in 2013.
Contents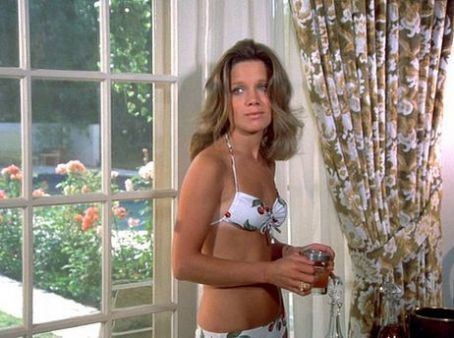 Interview with Sam Groom and Gretchen Corbett
Early life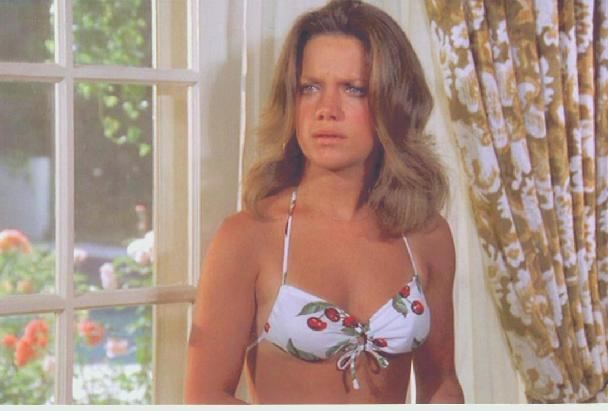 Corbett was born in 1945 in Camp Sherman, Oregon to Henry Ladd Corbett, Jr. and Katherine Minahen (née Coney) "Kay" Corbett. She is a great-great-granddaughter of Oregon pioneer and Senator Henry W. Corbett. She studied drama at Pittsburgh's Carnegie Tech before its merger with the Mellon Institute of Industrial Research to form Carnegie Mellon University in 1967.
Film and television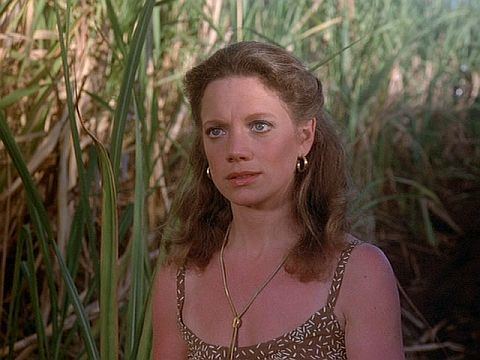 One of Corbett's first television roles was on ABC's short-lived police detective show, N.Y.P.D., in 1968. In an episode called The Case of the Shady Lady, Corbett played a dancer who tries to make her husband's suicide into a murder for the insurance money. She had supporting roles in Out of It with Jon Voight (1969), and as a mute in Let's Scare Jessica to Death (1971).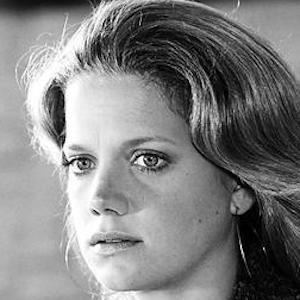 In 1973, Corbett moved to Los Angeles under contract to Universal Studios, as one of the last "contract players" of the studio contract system. Her first role under contract was an episode of the detective series Kojak: Conspiracy of Fear in 1973. She had recurring roles on Marcus Welby, M.D., Otherworld, Ellery Queen, and Love Is a Many Splendored Thing, and guest roles on such series as Wonder Woman, Emergency!, Barnaby Jones, Hawaii Five-O, Columbo: An Exercise in Fatality, Gunsmoke, McMillan & Wife, Barbary Coast, Banacek, One Day at a Time, Family, Otherworld, Murder, She Wrote, Cheers, and Magnum, P.I.
The Rockford Files: 1974-1978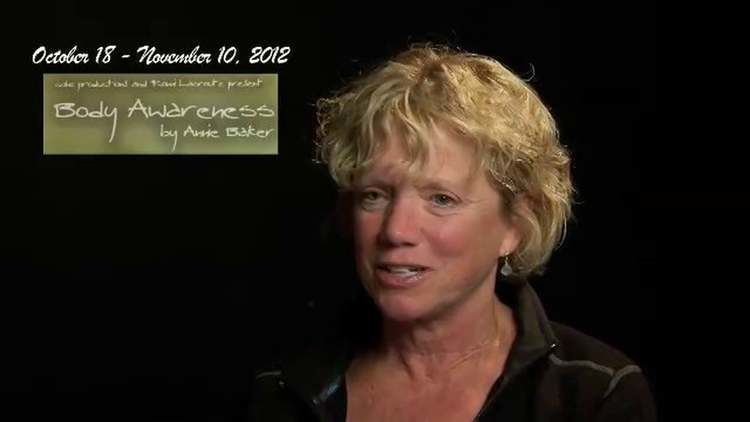 In 1974 Corbett joined the cast NBC's The Rockford Files where she played Beth Davenport, the beleaguered lawyer and sometimes lover of series lead Jim Rockford, a private investigator portrayed by James Garner. Corbett left the series at the end of the fourth season over a dispute between the show's producers and Universal, who owned Corbett's contract as a contract player. Corbett went on to do more TV work, eventually returning to play Davenport again in the Rockford Files TV movies of the 1990s.
Stage work
Some of her stage appearances are After the Rain with Alec McCowen (Broadway), Forty Carats with Julie Harris (Broadway), Shakespeare's Henry VI (New York Shakespeare Festival), Shaw's Arms and the Man (The Sheridan Square), Iphigeneia at Aulis with Irene Papas (Circle in the Square), The Government Inspector with David Dukes and John Glover (The Phoenix Theatre), and The Survival of St. Joan (The Anderson Theatre).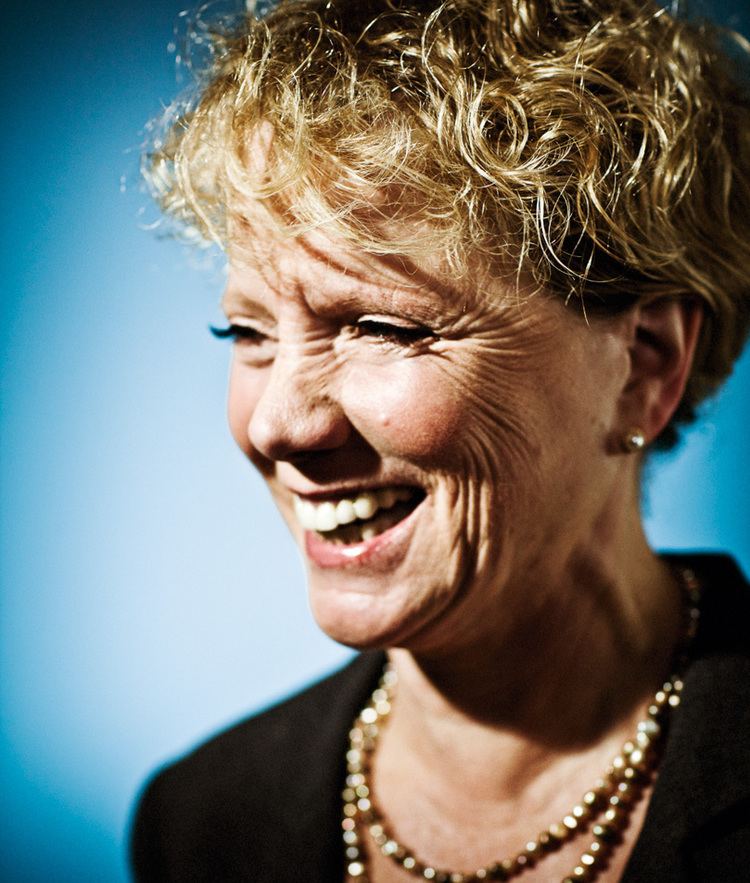 She worked in many regional theatres, including the Long Wharf Theatre, the Berkshire Theatre Festival, the Eugene O'Neill Festival, Seattle Repertory Theatre, and the Repertory Theatre of New Orleans. In 2014, she directed the production "Bo-Nita" at Portland Center Stage.
Personal life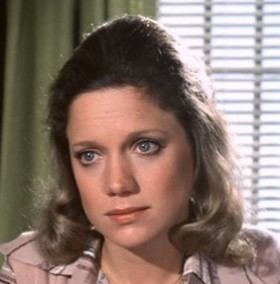 Her daughter Winslow Corbett is a stage actress.
The Haven Project
In the 2000s, Corbett served as Artistic Director of the Haven Project, a theatre project for underprivileged children in Portland, Oregon, a replication of New York's 52nd St. Project.
Filmography
Television Series
1967

Love Is a Many Splendored Thing

Meg Stewart
1968

N.Y.P.D.

Darlene Welby
1973

Kojak

Jeri
1974

Ironside

Gail Portman
1974

Banacek

Vicki Merrick
1974

Columbo

Jessica Conroy
1974

Gunsmoke

Arlene
1974

Sierra

Theodora Burke
1974–1976

Marcus Welby, M.D.

Hedy Moran/Leah Blakely/Jan Allister
1975

Hawaii Five-0

Glynis
1975

McMillan & Wife

Megan McMillan
1975

Ellery Queen

Jenny O'Brien
1975

Barbary Coast

Lily Colt
1975

Matt Helm

Nancy Taylor
1975–1976

Emergency!

Mara Lynn Smith/Sue Hickman
1976

Switch

Beryl
1976

Wonder Woman

Erica Belgard
1976

Kingston Confidential

Helen Drew
1974–1978

The Rockford Files

Beth Davenport
1977–1978

Family

Ellen Rickover
1978

Barnaby Jones

Jenny Hastings
1978

W.E.B.
1978

Lucan

Bonnie
1981

The Misadventures of Sheriff Lobo

Kathleen Dixon, Esq.
1981

One Day at a Time

Sophie
1982

Trapper John, M.D.

Vivian Langtry
1983

Cheers

Gretchen Darrow
1983

Tales of the Unexpected

Martha Parker
1983

The Mississippi
1981–1983

Magnum, P.I.

Holly Hudson/Holly Fox/Christine Richards
1985

Otherworld

June Sterling
1985

Simon & Simon

Lisa Cambio
1986

Murder, She Wrote

Lt. A Caruso
1987

21 Jump Street

Jan Prentiss
1989

A Peaceable Kingdom

Dr. Amelia Altman
1990

Hunter

Mary Reynolds
1991

The Trials of Rosie O'Neill

Madeleine
1995

Dead by Sunset

Barbara Welch
1995

Medicine Ball

Mrs. Scheider
2013–2015

Portlandia

Mary Eunice Oliver
2019

Shrill

Jenelle
Television
Film
1969

Out of It

Barbara
1971

Let's Scare Jessica to Death

The Girl
1973

The House and the Brain

Kate Marsh
1974

The Cay

Grace Enright
1976

Farewell to Manzanar

Lois
1976

The Savage Bees

Jeannie Deveraux
1978

The Other Side of the Mountain: Part II

Linda Mae Meyers
1978

Secrets of Three Hungry Wives

Karen McClure
1979

Mandrake

Jennifer Lindsay
1979

She's Dressed to Kill

Jennifer Gooch
1980

High Ice

Liz
1980

PSI Factor

Lt. Sheila Foster
1981

Jaws of Satan

Dr. Maggie Sheridan
1981

Time Warp

Ellen Devore
1982

Million Dollar Infield

Carole Frische
1984

Things Are Looking Up

Joanne Braithwaite
1985

North Beach and Rawhide

Rita Aaron
1991

Final Verdict

Aunt Blanche
1993

Moment of Truth: Why My Daughter?

Mrs. Hill
1995

Without Evidence

Mary
1996

If the Frame Fits...

Beth (Davenport) Van Zandt
1996

The Rockford Files: Friends and Foul Play

Beth (Davenport) Van Zandt
1998

A Change of Heart

Gail Stern
1999

The Rockford Files: If It Bleeds... It Leads

Beth Davenport
2011

Motor Away

Paisley
2011

Bucksville

Kathleen French
2012

Evelyn

Evelyn
2020

Pig

Mac
References
Gretchen Corbett Wikipedia
(Text) CC BY-SA