Gregorio Ballesteros Honasan II (born March 14, 1948), better known as Gringo Honasan, is a retired Philippine Army officer who led unsuccessful coups d'état against President Corazon Aquino. He played a key role in the 1986 EDSA Revolution that toppled President Ferdinand Marcos.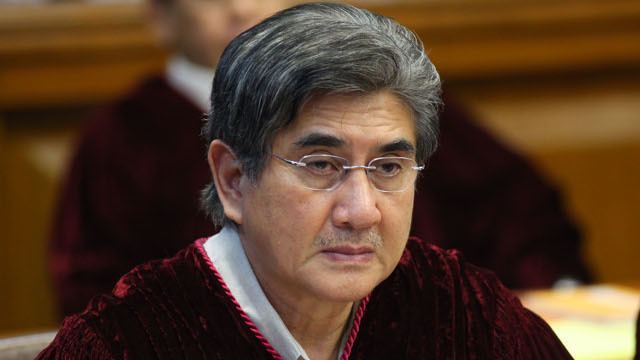 After democracy was restored, he led a series of unsuccessful but violent coup attempts against the administration of Corazon Aquino. President Fidel Ramos granted him amnesty in 1992. He entered politics and became a senator from 1995 to 2004 and again since 2007. He ran for vice president of the Philippines, being Jejomar Binay's running-mate in 2016, but were defeated by Leni Robredo and Rodrigo Duterte respectively.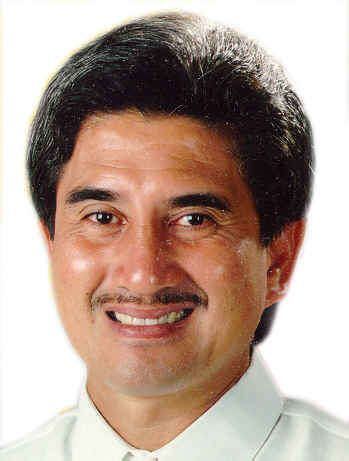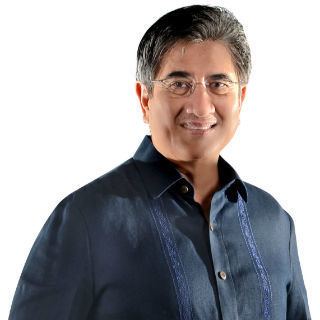 Gregorio Honasan was born in Baguio City to Colonel Romeo Gillego Honasan and Alicia "Alice" Masip Ballesteros, both from Sorsogon province. Honasan spent his elementary days at San Beda College from Kindergarten to Grade 6. After which, he went to Taiwan and studied at the Dominican School, Taipei, Taiwan. He then returned to the Philippines and finished his high school at Don Bosco Technical College.He attained his Bachelor of Science degree at the Philippine Military Academy, where he received the title of "Class Baron", the academy's highest leadership award.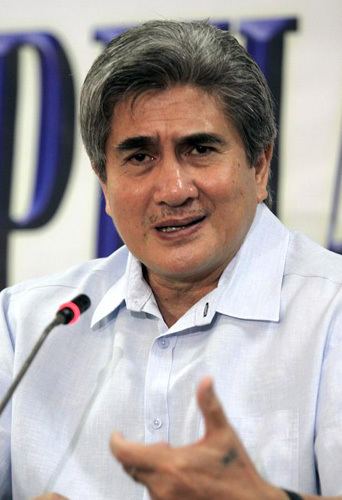 After graduating in 1971, he joined the Philippine Army's special forces, Scout Ranger Regiment and went into combat against separatist and communist insurgents in Luzon and Mindanao. He was wounded in action at battles in Lebak and Jolo. Making his way up through the armed forces, he became aide-de-camp to Defense Minister Juan Ponce Enrile in 1974, and later became the Defense Ministry's Chief of Security.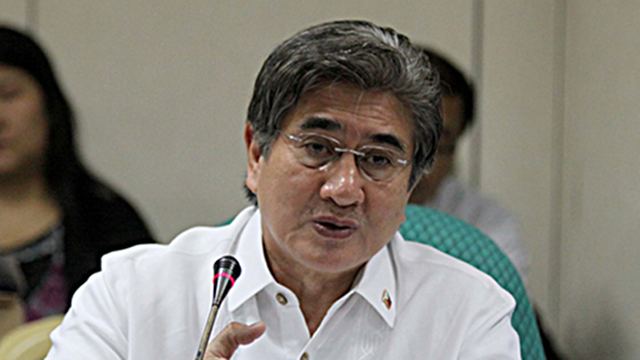 Concurrent with his position as security chief, he was a board member of the Northern Mindanao Development Bank and president of the Beatriz Marketing Company.
In 1986, Honasan and a cabal of colonels, backed by Enrile, tried to use popular unrest to overthrow the dictatorship of President Ferdinand Marcos. When the plot was uncovered, the conspirators sought refuge in the military headquarters and called on civilians, the media, and the Catholic Church for protection. Hundreds of thousands of people served as human shields to protect Honasan and his men from Marcos' forces, sparking the 1986 People Power Revolution that led to Marcos' fall from power and the installation of Corazon Aquino as president.
Aquino awarded Honasan a Distinguished Conduct Star for the EDSA Revolution and the Presidential Government Medal in 1986. Under the new government, he was head of a special group in the defense ministry. Using his position, he was covertly involved in various coup attempts against Aquino. On August 28, 1987, fighting broke out in the streets and Honasan ordered his men to attack government installations, resulting in the deaths of dozens, including many civilians. The attack was put down by government forces, but Honasan was able to escape. He was later captured and imprisoned on a Navy ship in Manila Bay. He later escaped once again by convincing his guards to join his cause.
Philippine President Fidel V. Ramos, who was elected in 1992, granted amnesty to Honasan. Honasan utilized his rebel infamy to enter politics in 1995, becoming the first independent candidate in Philippine history to win a seat in the Senate. He was re-elected in 2001, filled the vacant seat left by Senator Teofisto Guingona Jr., who was appointed by President Gloria Macapagal Arroyo as Vice President. From April 30 to May 1, 2001, together with Juan Ponce Enrile, Miriam Defensor Santiago, Panfilo Lacson and Vicente Sotto III, he led the EDSA III protests in support of Joseph Estrada. On May 1, 2001, the protesters stormed Malacañang Palace.
He left the Senate when the term expired in 2004. In the general election held in May 2007, he was again elected to the Senate. Running as an independent candidate, he polled some 11.6 million votes, finishing 10th out of 37 candidates for 12 Senate vacancies. He took up his post on June 30. He was reelected during the 2013 elections, placing twelfth, his fourth consecutive term.
On June 2015, Justice Undersecretary Justiniano amended the complaint against Senator Honasan for his alleged part in the Pork Barrel Scam involving allegations of corrupt malversation of public funds.
Following the alleged collapse of talks between UNA presidential candidate Jejomar Binay Honasan became Binay's running mate.