Director

Han Jae-Rim




Music director

Lee Byung-woo




Country

South Korea






Genre

Drama, History




Duration




Language

Korean







Release date

September 11, 2013 (2013-09-11) (South Korea) October 4, 2013 (2013-10-04) (United States)




Writer

Dong-Hyuk Kim (screenplay), Jae-rim Han (screenplay)




Screenplay

Han Jae-Rim, Kim Dong-hyeok




Cast

Lee Jung-jae

(Grand Prince Suyang),

Kim Hye-soo

(Yeon-hong),

Song Kang-ho

(Nae-gyeong),

Jo Jung-suk

(Paeng-heon),

Lee Jong-suk

(Jin-hyeong),

Baek Yun-Shik

(Kim Jongseo)


Similar movies

Comprehensive Annual Financial Reports Exposed

,

Police State II: The Take Over

,

Democracy Is ...

,

Police State III: Total Enslavement

,

Police State 2000

,

American Dictators: Staging Of The 2004 Presidential Election




Tagline

Look Fate in the Face
The face reader trailer with english subtitle
The Face Reader (Hangul: 관상; RR: Gwansang; lit. "Physiognomy") is a 2013 South Korean film starring Song Kang-ho as the son of a disgraced noble family who goes around Joseon and studies physiognomy. He is able to assess the personality, mental state and habits of a person by looking at his or her face. His talents bring him to the royal courts where he becomes involved in a power struggle between Grand Prince Suyang and general Kim Jongseo, a high-ranking loyalist to King Munjong.
Contents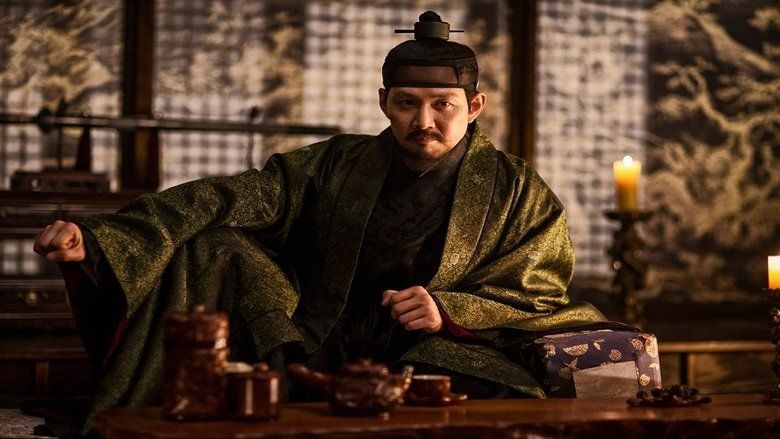 The Face Reader became one of the highest-grossing films in South Korea in 2013, with 9.1 million admissions. It won six awards at the 50th Grand Bell Awards, including Best Film, Best Director for Han Jae-rim, and Best Actor for Song Kang-ho.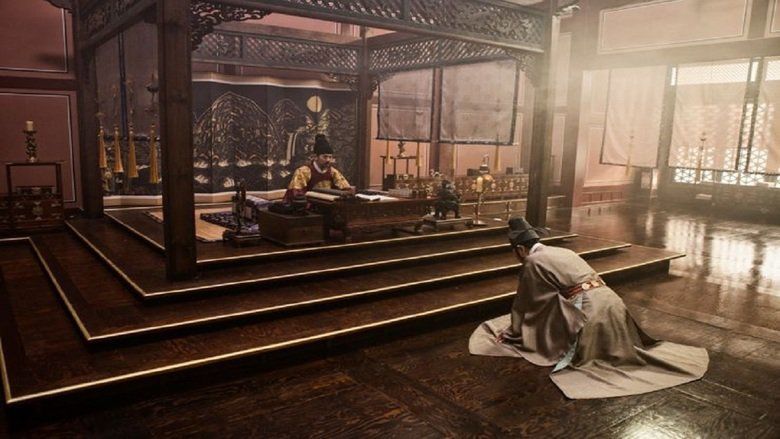 Plot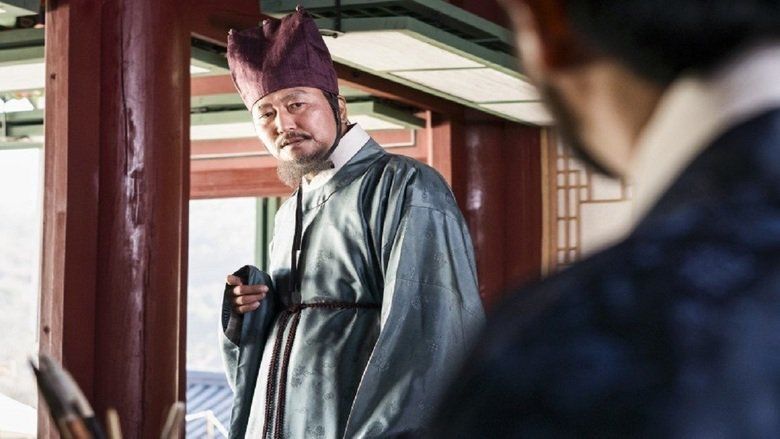 Nae-gyeong, the most skillful face reader in the Joseon dynasty, was living in seclusion when he was offered a lucrative partnership by Yeon-hong, a gisaeng. Nae-gyeong accepts the proposal to read the faces of Yeon-hong's guests only to get involved in a murder case. With his face reading skills, Nae-gyeong successfully identifies the murderer and his skills are soon acknowledged by King Munjong who orders him to identify the potential traitors who threaten his reign. However, after the unexpected death of Munjong, Nae-gyeong is courted by Grand Prince Suyang who yearns to become King himself by killing the young successor Danjong. Nae-gyeong decides to keep his loyalty to the late King and help Kim Jongseo protect the young King which forces him into the biggest power struggle in the history of the Joseon dynasty.
Cast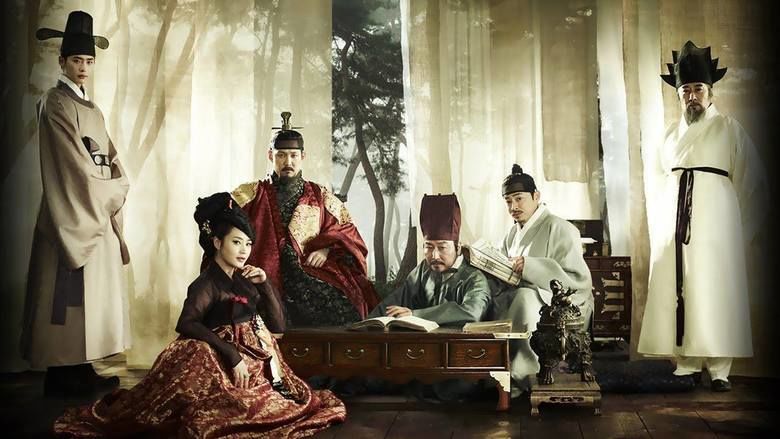 Song Kang-ho as Nae-gyeong
Lee Jung-jae as Grand Prince Suyang
Baek Yoon-sik as Kim Jongseo
Jo Jung-suk as Paeng-heon, Nae-gyeong's brother-in-law and assistant
Lee Jong-suk as Jin-hyeong, Nae-gyeong's son
Kim Hye-soo as Yeon-hong
Kim Eui-sung as Han Myung-hoi
Jung Gyu-soo as Park Cheom-ji
Chae Sang-woo as Danjong
Lee Yoon-geon as Jo Sang-yong
Lee Do-yeob as Kim Seung-kyu
Yoo Sang-jae as Hong Yun-seong
Lee Ae-rin as Hong-dan
Lee Yong-gwan as Yang-jeong
Yoon Kyeong-ho as Im-woon
Seo Hyeon-woo as Jin-moo
Lee Chang-jik as Hwangbo In
Kim Tae-woo as King Munjong
Ko Chang-seok as His Excellency Choi
Kim Kang-hyeon as Suspect 3
Production
Kim Dong-hyuk's screenplay won the grand prize at the 2010 Korean Scenario Contest held by the Korean Film Council.
Awards and nominations
2013 50th Grand Bell Awards
Best Film
Best Director: Han Jae-rim
Best Actor: Song Kang-ho
Best Supporting Actor: Jo Jung-suk
Best Costume Design: Shim Hyun-sub
Popularity Award: Lee Jung-jae
Nomination - Best Actor: Lee Jung-jae
Nomination - Best Supporting Actor: Baek Yoon-sik
Nomination - Best Screenplay: Kim Dong-hyuk
Nomination - Best Cinematography: Go Nak-seon
Nomination - Best Editing: Kim Chang-ju
Nomination - Best Art Direction: Lee Ha-jun
Nomination - Best Lighting: Shin Kyung-man, Lee Cheol-oh
Nomination - Best Music: Lee Byung-woo
Nomination - Technical Award: Kwak Tae-yong, Hwang Hyo-kyun (Special Make-up)
Nomination - Technical Award: Im Dae-ji, Choi Tae-young (Sound)
2013 34th Blue Dragon Film Awards
Best Supporting Actor: Lee Jung-jae
Nomination - Best Film
Nomination - Best Director: Han Jae-rim
Nomination - Best Actor: Song Kang-ho
Nomination - Best Supporting Actor: Jo Jung-suk
Nomination - Best Supporting Actress: Kim Hye-soo
Nomination - Best Screenplay: Kim Dong-hyuk
Nomination - Best Cinematography: Go Nak-seon
Nomination - Best Art Direction: Lee Ha-jun
Nomination - Best Lighting: Shin Kyung-man, Lee Cheol-oh
2013 33rd Korean Association of Film Critics Awards
Best Actor: Song Kang-ho
Best Supporting Actor: Jo Jung-suk
Best Music: Lee Byung-woo
CJ CGV Star Award: Lee Jung-jae
2014 5th KOFRA Film Awards
Best Supporting Actor: Lee Jung-jae
2014 9th Max Movie Awards
Best Poster
Nomination: Best Actress: Kim Hye-soo
Nomination: Best Supporting Actor: Lee Jung-jae
Nomination: Best Supporting Actor: Jo Jung-suk
Nomination: Best Supporting Actress: Kim Hye-soo
Nomination: Best Preview
2014 19th Chunsa Film Art Awards
Nomination - Best Director: Han Jae-rim
Nomination - Best Actor: Lee Jung-jae
Nomination - Best Screenplay: Kim Dong-hyuk
2014 8th Asian Film Awards
Nomination - Best Costume Design: Shim Hyun-sub
2014 50th Baeksang Arts Awards
Best Supporting Actor: Lee Jung-jae
Nomination - Best Film
Nomination - Best Supporting Actor: Kim Eui-sung
2014 23rd Buil Film Awards
Nomination - Best Supporting Actor: Lee Jung-jae
Nomination - Best Art Direction: Lee Ha-jun
References
The Face Reader Wikipedia
(Text) CC BY-SA
The Face Reader IMDb
The Face Reader themoviedb.org