New Sculpture




Sculpture




New Sculpture




Royal Academy of Arts




Goscombe John






21 February 1860 (

1860-02-21

)

Cardiff, Wales




December 15, 1952, London, United Kingdom
Sir William Goscombe John (21 February 1860 – 15 December 1952) was a Welsh sculptor.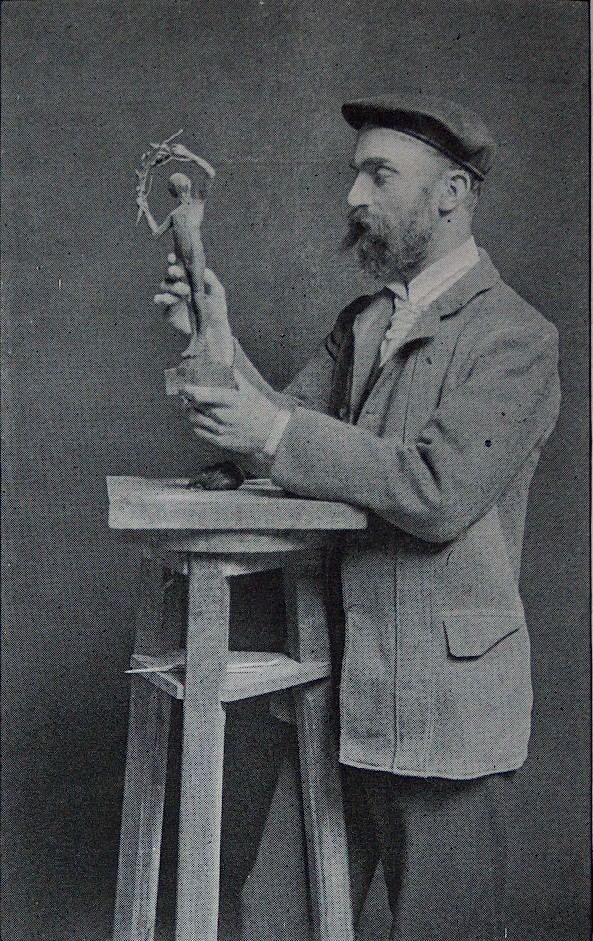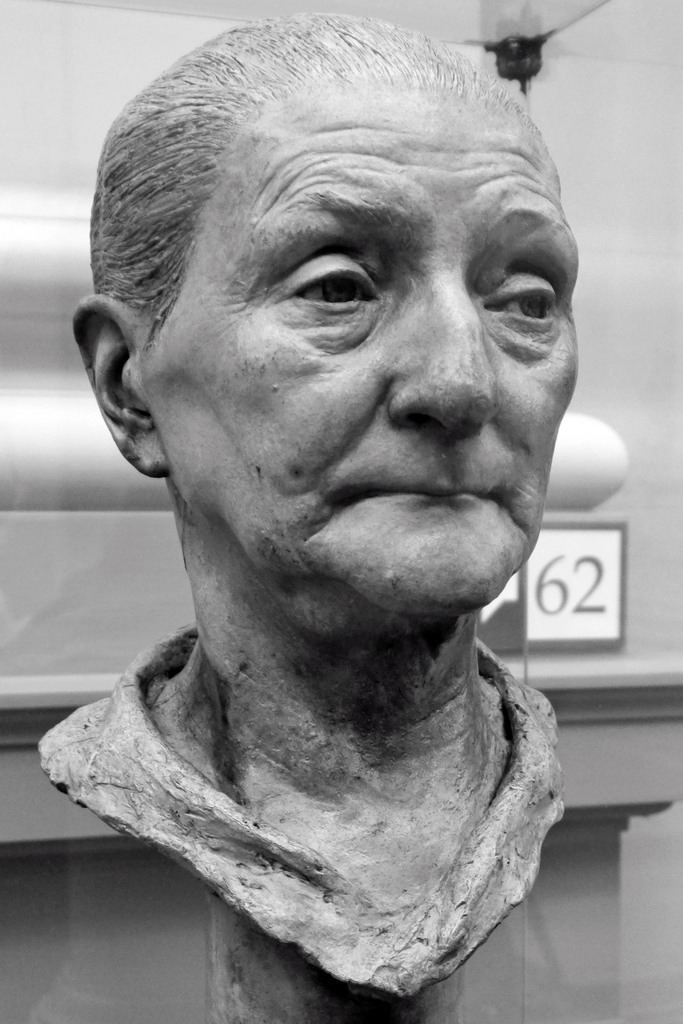 He was born in Canton, Cardiff and as a youth assisted his father, Thomas John, a wood carver, in the restoration of Cardiff Castle. He initially studied in his home town, attending the Cardiff School of Art. He went to London in 1882 and studied at the City and Guilds of London Art School (then known as the South London School of Technical Art) under Jules Dalou and William Silver Frith and afterward at the Academy schools, where he won the gold medal and a traveling scholarship in 1887. In 1890–91 he studied in Paris. He married Swiss-born Marthe Weiss. Their daughter Muriel married the son of artist Sir Luke Fildes.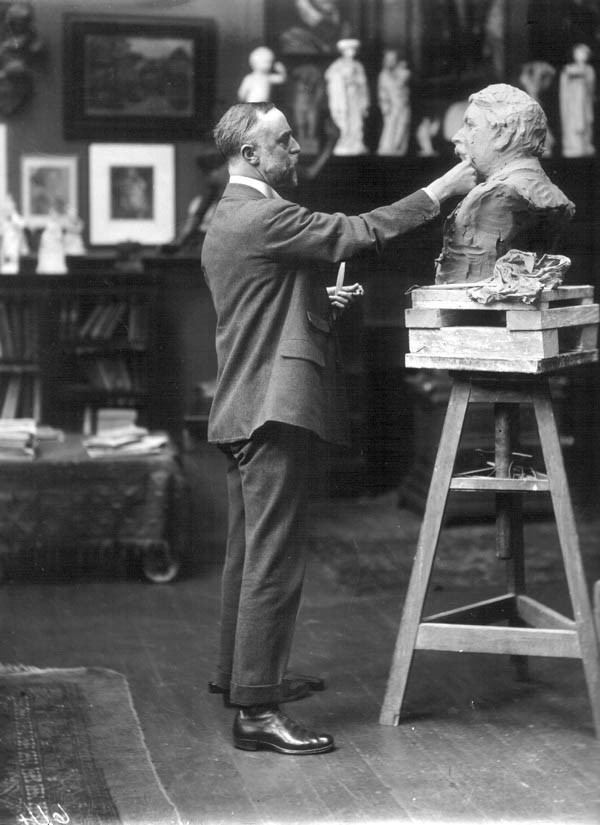 As a young man he adopted the first name Goscombe, taken from the name of a village in Gloucestershire near his mother's home.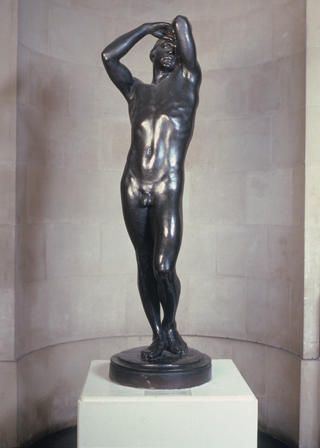 Goscombe John was commissioned to design many public monuments and statues of public figures such as the shipping magnate and philanthropist John Cory; John's statue of the latter was erected in front of City Hall, Cardiff. In 1921 he designed the memorial at Port Sunlight to the employees of Lever Brothers Ltd who had died in World War I; he also sculpted portraits of Lord and Lady Lever. He received a gold medal in Paris in 1901, was made a Royal Academician in 1909, was knighted in 1911, and became corresponding member of the French Institute. He settled in Greville Road, Kilburn, London (in a house that had previously belonged to Seymour Lucas), and is buried in Hampstead Cemetery. The memorial statue of his wife, which he designed when she died in 1923, was stolen from the cemetery in 2001 but recovered after a few months; it was put into secure storage, but was again stolen in early 2007.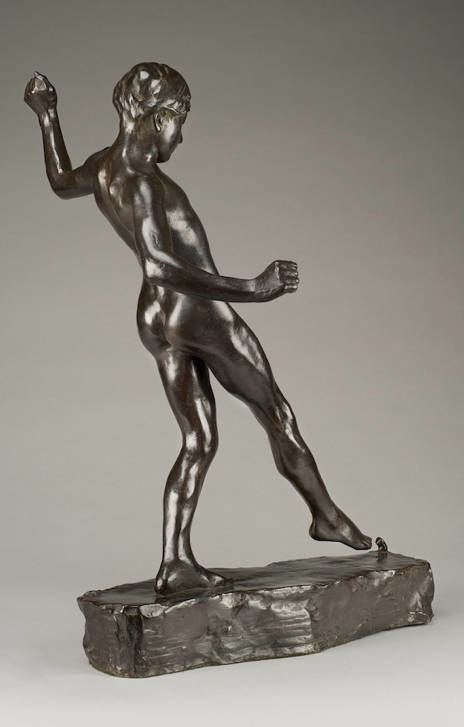 John's output also included: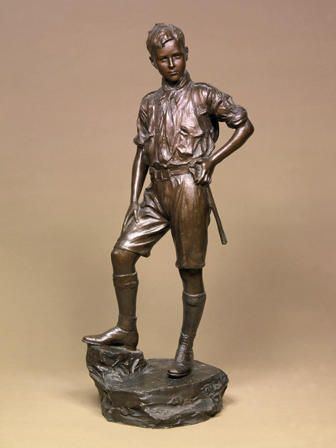 Sculptures on Electra House in Moorgate, City of London, these dating from 1900 to 1903 and representing Egypt, Japan, India and China.
Equestrian Statue of Edward VII on Pier Head, Liverpool.
The Arthur Sullivan Memorial on the Embankment in London.
Statue of Judge Gwilym Williams in Cathays Park, Cardiff.
The work Grief dating to 1890.
Queen Alexandra. Statue on the facade of the Victoria & Albert Museum.
Carved figures on a reredos in St John the Baptist Church, St John Street, Cardiff.
Statue of David Lloyd George in Caernarfon, Gwynedd.
Evan James and James James Statues in Pontypridd, Rhondda Cynon Taf. Evan James, bardic name Ieuan ap Iago was a weaver and poet and James James, bardic name Iago ap Ieuan was a harpist and musician. They wrote the tune and the lyrics of Hen Wlad fy Nhadau ("Land of my Fathers"), the national anthem of Wales. This Goscombe John work dates to 1930 and is located in Ynysangharad Park.
Statue of Daniel Owen in Mold, Flintshire.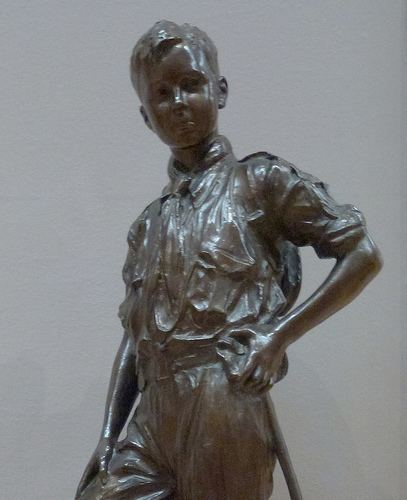 Goscombe John's output was prolific and also includes the seated statue of the Duke of Devonshire, at Eastbourne, King Edward VII, at Cape Town; Prince Christian Victor, at Windsor; the historian Lecky at Trinity College, Dublin, and the equestrian statue of the Earl of Minto, at Calcutta. Goscombe John also executed the monument to the Marquis of Salisbury, in Westminster Abbey and Hatfield Church.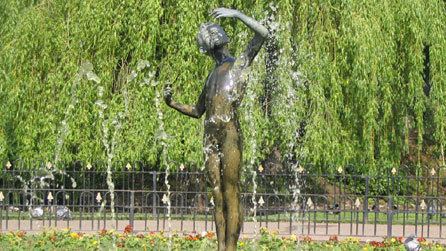 The National Museum of Wales holds many works by Goscombe John.
Goscombe John Wikipedia