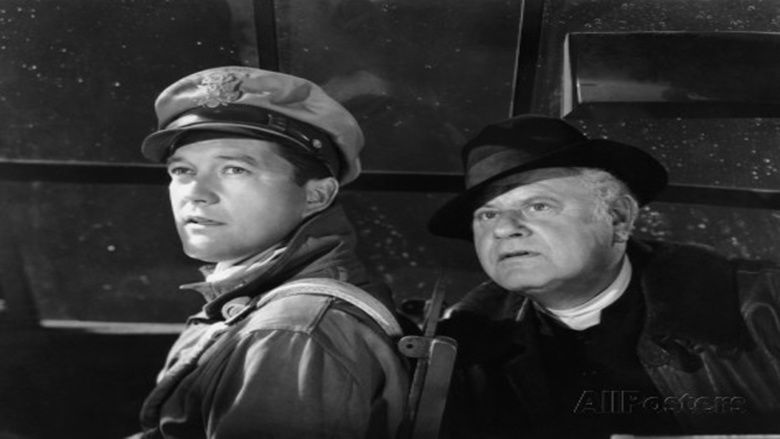 At age 34, Army Air Force pilot Major Robert Lee Scott Jr. (Dennis Morgan) is considered too old to fly in combat, but he is recruited and volunteers to fly in a secret bombing mission from the Philippines against Tokyo, the Japanese capital. When the mission is cancelled after his arrival in India because of the fall of the Philippines, Scott is promoted to Colonel and is then assigned to fly transport aircraft. He flies dangerous, unescorted missions over The Hump from Burma to China in order to supply aviation gasoline and other much-needed supplies to the three squadrons of the American Volunteer Group, the Flying Tigers.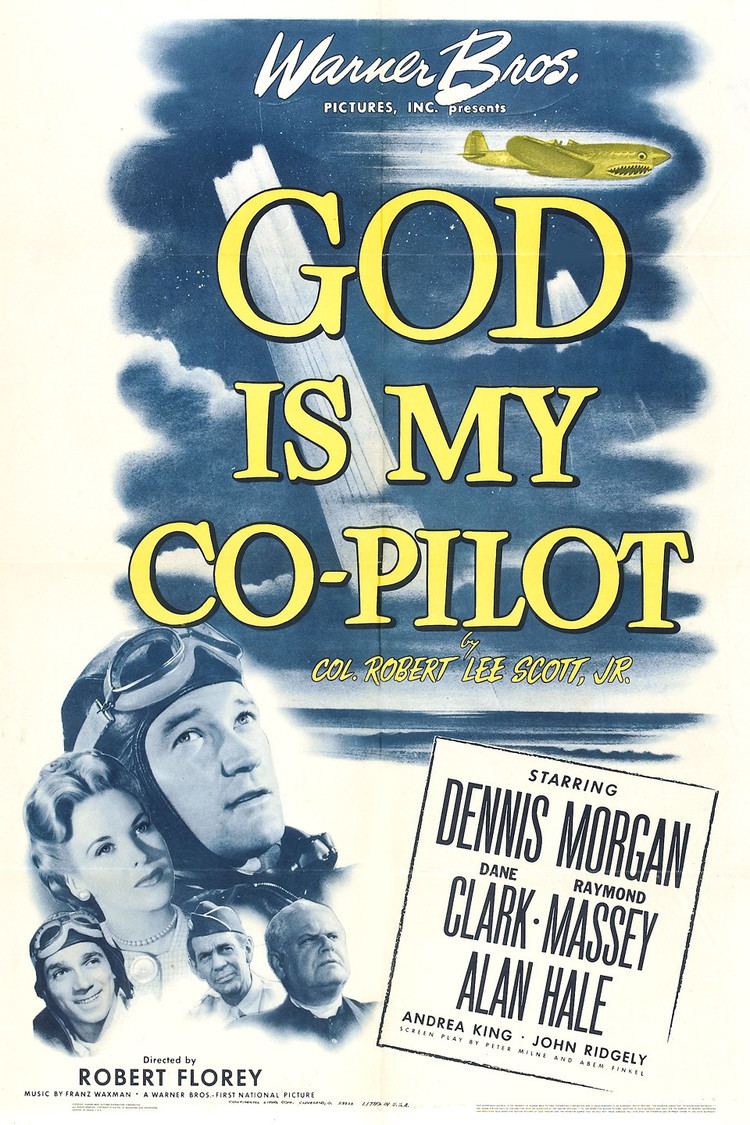 Over time, Scott persuades General Claire Chennault (Raymond Massey), the commander of the Flying Tigers, to let him fly with his experienced airmen, like "Tex" Hill (John Ridgely), who have been fighting the Japanese as mercenaries while technically being members of the Chinese Air Force. Scott gets his chance to finally fly one of their Curtiss P-40B/C Tomahawks, engaging in aerial combat missions and becoming a double-ace while flying with the Tigers.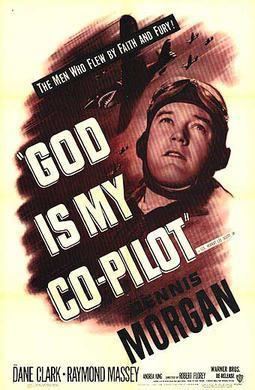 On America's Independence Day, the 4th of July, during a surprise bombing and fighter raid on Japanese-occupied Hong Kong, Scott once again engages in combat with the infamous Japanese fighter ace nicknamed "Tokyo Joe" (Richard Loo). Even though Scott's engine is hit and losing power, he suddenly drops his landing flaps, his speed being quickly reduced. "Joe" suddenly flies past and directly into Scott's cross-hairs, where the Zero is machine-gunned at very close range. As Scott riddles Joe with bullets, he says in triumph over his radio, "there's your six-feet of China, Joe, now go fill it up". The now burning Zero fighter spins out of control and crashes, as Scott's damaged P-40 continues to smoke and lose altitude. When Scott doesn't return to base, and no further word of him is heard after a couple of days, he is presumed killed in combat. As Chennault begins to write a letter to Scott's widow, he hears a commotion outside that grows ever louder. A nighttime, torch-lit, gong-playing Chinese procession enters the Tigers' compound, with an injured Scott being carried at its center, bearing "Tokyo Joe"'s Samurai sword.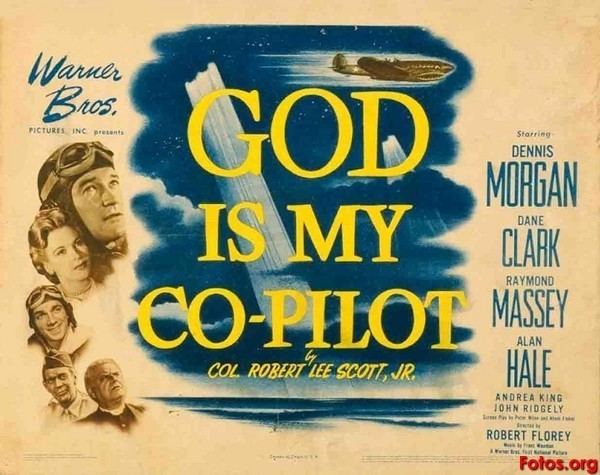 After a physical examination, despite Scott's assurances that he is fine, the doctor must ground him because of his age, signs of combat fatigue, and other related health concerns. As a result, he must now sit-out the largest air-raid against the Japanese ever planned in China. As Scott listens through an open window to the mission briefing details, Chennault looks on, studying him, having come to a command decision. Out on the airfield is a new P-40 fighter with more firepower and a more powerful Allison engine. Chennault tells Scott the aircraft is his for one last mission, a gift from "the old man". Elated, Scott fires up the engine and rapidly gets airborne. He quickly climbs skyward to join the squadrons of fighters and bombers formed-up and now heading east toward certain victory.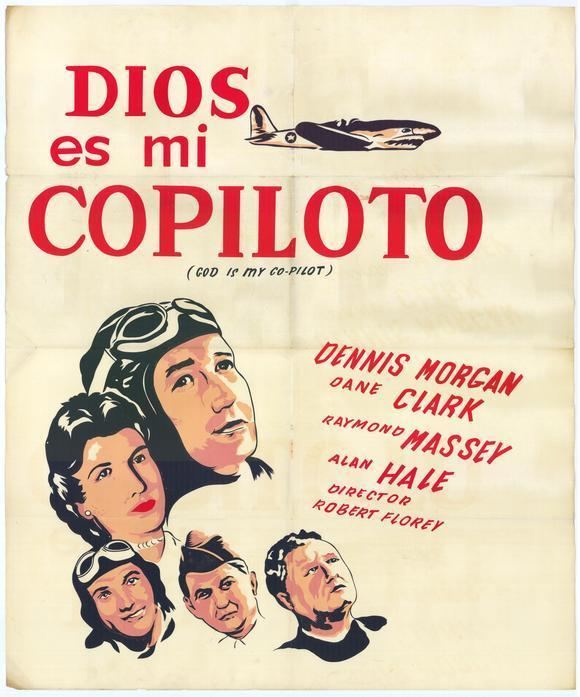 As appearing in screen credits (main roles identified):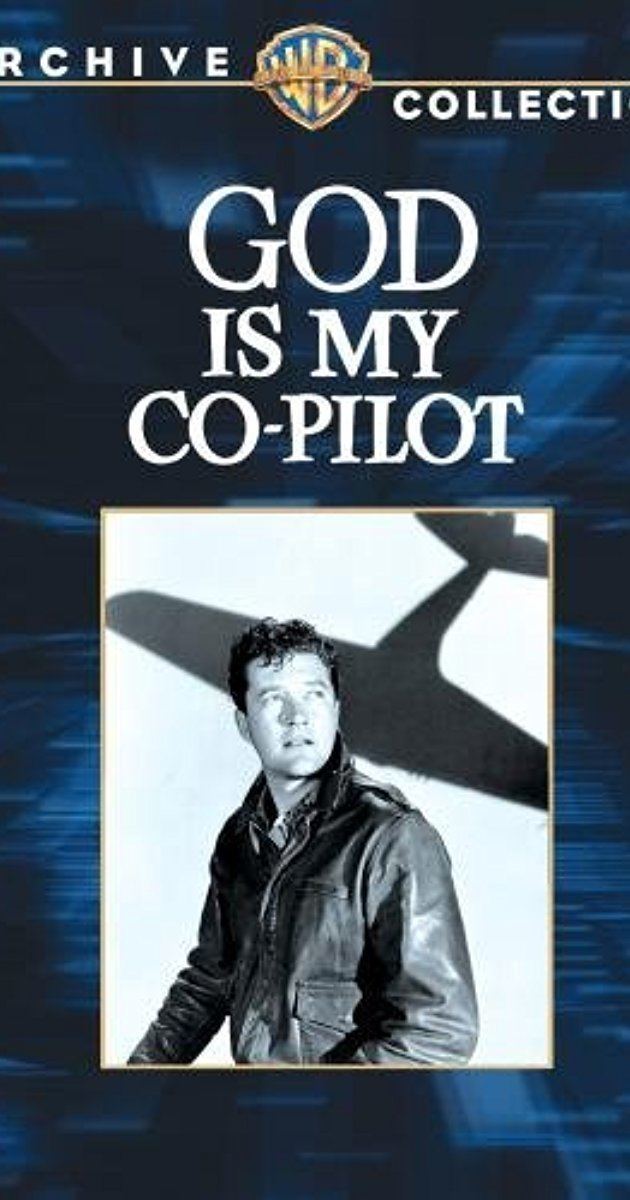 In order to provide authentic aerial sequences, the principal photography took place in July–August 1944 at Luke Auxiliary One airfield in Arizona. The use of Training Command Curtiss P-40Es and Fs, some one dozen North American B-25Gs and various other training aircraft helped create a busy sky, but unfortunately also led to the loss of five airmen in a midair collision. With as many as 60 aircraft committed to the production, the film was the most ambitious of its kind in wartime. To portray the Japanese Mitsubishi A6M Zero fighters, the production used "Hollywood Zeros", the ubiquitous North American AT-6 trainers, painted in camouflage and Japanese markings.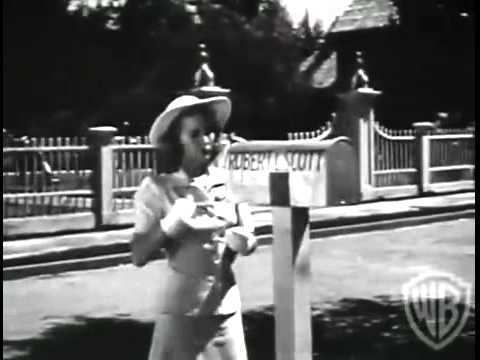 The Warner Brothers' Ranch near Los Angeles also became the airfield set for the film's opening sequence at the American Volunteer Group (AVG) base Kunming. There a trio of full-scale P-40 mock-ups built several years earlier for the 1942 Republic film, Flying Tigers, were evident in the background, along with two P-40Es reclaimed from the AAF Reclamation Depot in San Diego. The film's air operations were directed by Hollywood "stunt pilots" Frank "Speed" Nolta and Major Frank Clarke. Col. Scott served as a technical adviser and flew in a number of sequences, reprising his role as a Flying Tiger.
Regarded as typical Hollywood fare by most moviegoers, the script nonetheless attempted to be mainly faithful to Col. Robert Lee Scott Jr.'s original story of his exploits over China, and bringing in enough of his backstory to let the audience feel they knew him. By basing the film on exploits of actual historical figures (only occasionally resorting to fictional characters such as "Tokyo Joe"), the film gained considerable credibility. However, by 1945 the American film-going public were wary of what was essentially seen as another in a series of patriotic, "flag-waving" films. Critics relegated it to an "also-ran" position regarding the sub-plot of Scott's inspirational message as forced. The New York Times reviewer, Bosley Crowther noted that the "... pious injection of the spiritual in an otherwise noisy action film is patently ostentatious and results in a maudlin effect." Variety wrote that Florey's direction "manages authenticity and obtains excellent performances," though "undoubtedly commercial license has pointed up some incidents for better dramatic flavor." Harrison's Reports wrote that though it was "quite thrilling in spots, offers little that is new for this type of picture." Wolcott Gibbs of The New Yorker did not find the film very authentic, writing that "I remain dubious about a flier who keeps turning around to talk to passengers in the back," and sarcastically noting that the Japanese were "clearly the most incompetent aviators in the world."
Premiered in Macon, Georgia, Scott's hometown, God Is My Co-Pilot went on to commercial success as one of the last of the patriotic productions to be screened during wartime. In a modern context, the film has received a revival in interest as it is now considered one of the "classic" aviation films primarily due to its aerial scenes, which, even at the time, were considered one of its assets. Along with Scott's role in telling the story of the Flying Tigers, God is My Co-Pilot is now considered more as a historical record.