Full Name

Luigi Proietti




Spouse

Sagitta Alter (m. 1967)




Role

Actor




Name

Gigi Proietti




Years active

1955–present








Born

November 2, 1940 (age 75) (

1940-11-02

) Rome, Italy


Albums

Il fatto e... che non ti so dimenticare, Gigi Proietti, Indovina chi viene a Natale? (Original Motion Picture)




Movies

The Jokes, Horse Fever, Un'estate al mare, Horse Fever: The Mandrak, Un'estate ai Caraibi
Gigi proietti grammelot napoletano
Luigi "Gigi" Proietti (born 2 November 1940) is an Italian actor, director, dubber, and singer.
Contents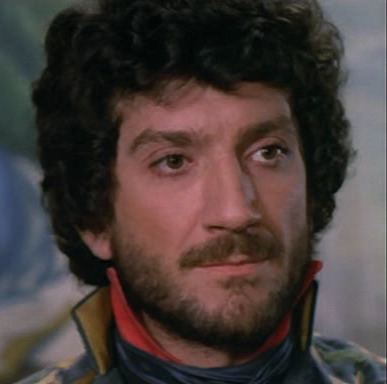 Gigi proietti e flavio insinna 1 premio alberto sordi 2013
Early life
He was born in Rome to Romano Proietti, a man from Umbria, and Giovanna Ceci, a housewife. During his youth he was keen on singing and on playing guitar, piano, accordion and double bass in several Roman night clubs. He enrolled in the Faculty of Law at the La Sapienza University, where he started to attend the mimicry courses of the University Theater Center held by Giancarlo Cobelli, who immediately noticed his qualities as a musician and booked him for an avantgarde play.
Acting career
After several stage works, in 1966 Proietti debuted both in cinema, in Pleasant Nights, and on television, in the TV-series I grandi camaleonti. His first personal success came in 1971, when he replaced Domenico Modugno in the stage musical Alleluja brava gente by Garinei & Giovannini, starring alongside Renato Rascel.
After playing in 1974 the role of Neri Chiaramantesi in the drama La cena delle beffe, alongside Carmelo Bene and Vittorio Gassman, in 1976 started a fruitful collaboration with playwright Roberto Lerici, with whom he wrote and directed his stage plays, starting from the one-man show A me gli occhi, please (Give me your eyes, please, 1976, reported on the scene in 1993, 1996 and 2000, in a memorable performance at the Olympic Stadium in his hometown). The show achieves a sensational success; initially planned to be rapresented 6 times, it exceeded 300 replicas, with an average of 2,000 spectators for every rapresentation.
He took part in some international movies, including The Appointment (1969), directed by Sidney Lumet, A Wedding (1978), directed by Robert Altman, and Who Is Killing the Great Chefs of Europe? (1978), directed by Ted Kotcheff.
Dubbing
Proietti has dubbed several famous actors including Robert De Niro, Sean Connery, Sylvester Stallone, Richard Burton, Richard Harris, Dustin Hoffman, Charlton Heston and Marlon Brando. His credits include the role of the genie in the Italian version of Aladdin and the dragon in Dragonheart.
Actor
1955: Il nostro campione, directed by Vittorio Duse
1964: Se permettete parliamo di donne directed by Ettore Scola
1965: La maschera e il volto directed by Flaminio Bollini
1966: Le piacevoli notti, directed by Armando Crispino e Luciano Lucignani
1966: La ragazza del bersagliere, directed by Alessandro Blasetti
1967: Lo scatenato, directed by Franco Indovina
1968: Una ragazza piuttosto complicata, directed by Damiano Damiani
1968: The Libertine, directed by Pasquale Festa Campanile
1968: Il circolo Pickwick directed by Ugo Gregoretti
1969: The Appointment, directed by Sidney Lumet
1970: L'urlo, directed by Tinto Brass
1970: Dropout, directed by Tinto Brass
1970: Brancaleone at the Crusades, directed by Mario Monicelli
1971: Lady Liberty, directed by Mario Monicelli
1971: Bubù, directed by Mauro Bolognini
1972: Gli ordini sono ordini, directed by Franco Giraldi
1973: Meo Patacca, directed by Marcello Ciorciolini
1973: La Tosca, directed by Luigi Magni
1973: La proprietà non è più un furto, directed by Elio Petri
1974: Le farò da padre, directed by Alberto Lattuada
1974: Le tigri di Mompracem directed by Ugo Gregoretti
1975: Conviene far bene l'amore, directed by Pasquale Festa Campanile
1976: Languidi baci, perfide carezze, directed by Alfredo Angeli
1976: Febbre da cavallo, directed by Steno
1976: Bordella, directed by Pupi Avati
1976: Chi dice donna, dice... donna, directed by Tonino Cervi
1976: The Inheritance, directed by Mauro Bolognini
1977: Casotto, directed by Sergio Citti
1978: A wedding, directed by Robert Altman
1978: Who Is Killing the Great Chefs of Europe?, directed by Ted Kotcheff
1979: Due pezzi di pane, directed by Sergio Citti
1980: Non ti conosco più amore, directed by Sergio Corbucci
1983: "FF.SS." - Cioè: "...che mi hai portato a fare sopra a Posillipo se non mi vuoi più bene?", directed by Renzo Arbore
1984: Mi faccia causa, directed by Steno
1984: La bella Ortero directed by José Maria Sànchez
1985: Io a modo mio directed by Eros Macchi
1985: Sogni e bisogni directed by Sergio Citti
1990: Villa Arzilla directed by Gigi Proietti
1992: Italian Restaurant directed by Giorgio Capitani
1993: Mille bolle blu, directed by Leone Pompucci (voice)
1994: Eloise, la figlia di d'Artagnan (La fille de d'Artagnan), directed by Bertrand Tavernier
1994: Un figlio a metà directed by Giorgio Capitani
1995: Un figlio a metà - Un anno dopo directed by Giorgio Capitani
1996: Il maresciallo Rocca TV-series
1997: L'avvocato Porta directed by Franco Giraldi
1998: Un nero per casa directed by Gigi Proietti
1999: Panni sporchi, directed by Mario Monicelli
2000: Avvocato Porta - Nuove storie directed by Franco Giraldi
2002: Febbre da cavallo - La mandrakata, directed by Carlo Vanzina
2004: Le barzellette, directed by Carlo Vanzina
2004: Mai storia d'amore in cucina, directed by Giorgio Capitani
2005: Il veterinario, directed by Jose Maria Sanchèz
2008: Un'estate al mare, directed by Carlo Vanzina
2009: Un'estate ai Caraibi, directed by Carlo Vanzina
2010: La vita è una cosa meravigliosa, directed by Carlo Vanzina
2010: Preferisco il Paradiso, directed by Giacomo Campiotti
2011: Tutti al mare, directed by Matteo Cerami
2011: Box Office 3D - Il film dei film, directed by Ezio Greggio
2011: Il signore della truffa, directed by Luis Prieto
2012: Stelle, (short)
2013: L'ultimo papa re, directed by Luca Manfredi
2013: Indovina chi viene a Natale?, directed by Neri Parenti
2014: Una pallottola nel cuore, directed by Luca Manfredi
2014: Ma tu di che segno 6? directed by Neri Parenti
References
Gigi Proietti Wikipedia
(Text) CC BY-SA