Years active

2006 – present

Great-grandparents

James Reilly




Born

February 12, 1986 (age 35) (

1986-02-12

)

Movies and TV shows





Similar

Mark O'Brien (actor), Hélène Joy, Jonny Harris




Profiles



Futur ale interviews actress georgina reilly 1 3
Georgina Reilly (born February 12, 1986) is a Canadian film and television actress, best known to date for her roles in the films Pontypool and This Movie Is Broken, the television series The L.A. Complex and Murdoch Mysteries, and the CBC Radio drama series Trust Inc.
Contents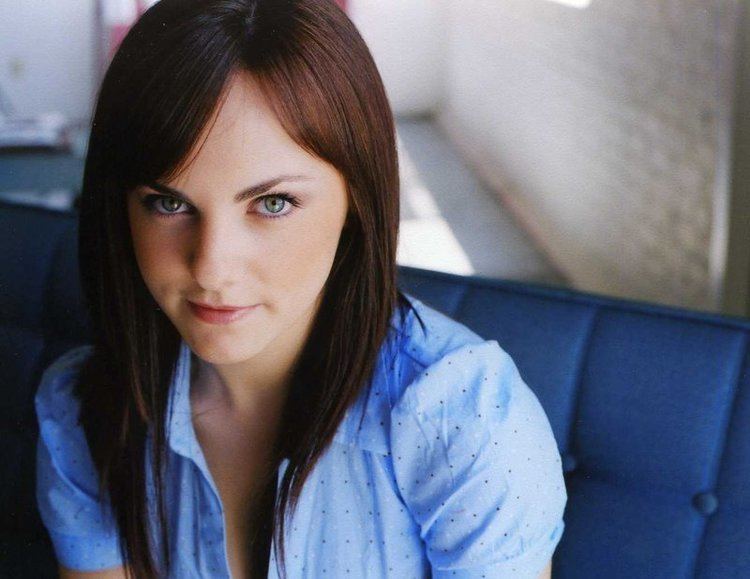 Katie chats cfc georgina reilly actress murdoch mysteries
Early years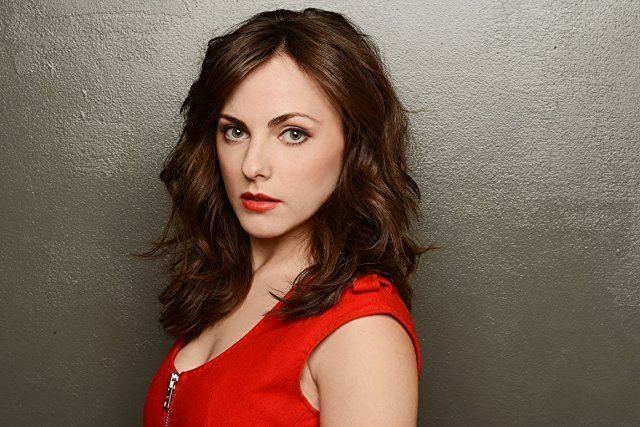 Reilly was born in Surrey, England and moved with her family to Toronto, Canada when she was sixteen. Growing up, Reilly spent many holidays in Canada visiting relatives. She attended and graduated from Havergal College.
Personal life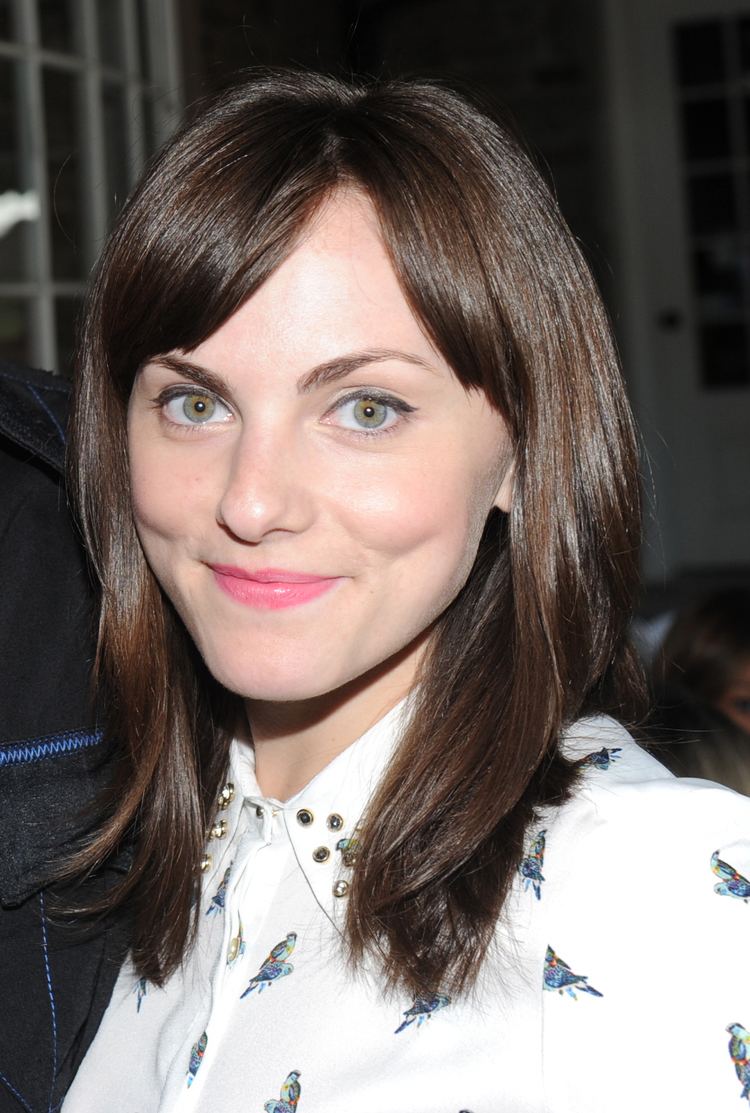 Reilly is the granddaughter of Canadian musician Tommy Reilly. Her father, David T. Reilly, is a writer and composer and her mother works in production. Reilly's older brother is a DJ.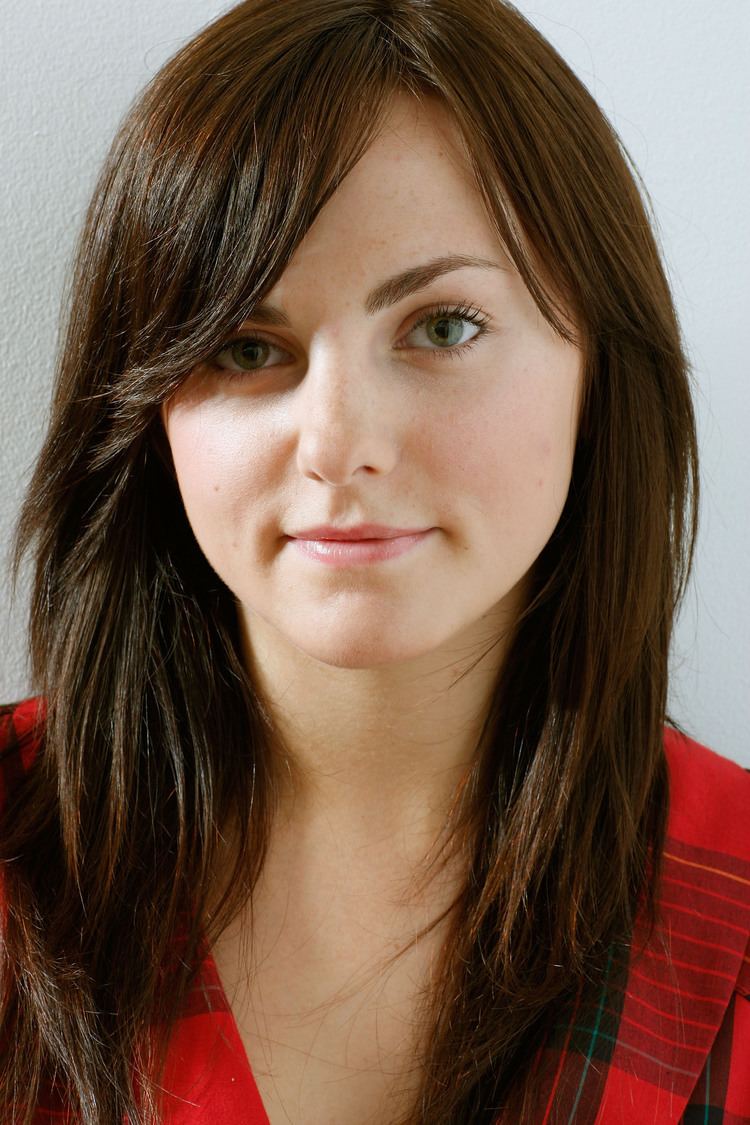 She married her Republic of Doyle co-star Mark O'Brien on January 6, 2013, after having met on the set of the show in 2011.
Filmography
Actress
-
Consumed (Short) (post-production)
as
Tammy
-
Match Me If You Can (completed)
as
Kip Parsons
2022
Quantum Leap (TV Series)
as
Janis Calavicci
- Judgment Day (2023) - Janis Calavicci
- Ben, Interrupted (2023) - Janis Calavicci
- Let Them Play (2023) - Janis Calavicci
- Leap. Die. Repeat. (2023) - Janis Calavicci
- Paging Dr. Song (2023) - Janis Calavicci
- Fellow Travelers (2023) - Janis Calavicci
- Stand by Ben (2022) - Janis Calavicci
- O Ye of Little Faith (2022) - Janis Calavicci
- Somebody Up There Likes Ben (2022) - Janis Calavicci
- Atlantis (2022) - Janis Calavicci
- July 13th, 1985 (2022) - Janis Calavicci
2021
CSI: Vegas (TV Series)
as
Laura Kennerly
- Let the Chips Fall (2021) - Laura Kennerly
2021
FBI: Most Wanted (TV Series)
as
Sheri James
- Hustler (2021) - Sheri James
2021
Rebel (TV Series)
as
Tamsin Pless
- Heart Burned (2021) - Tamsin Pless
2019
City on a Hill (TV Series)
as
Corie Struthers
- Overtime White and Overtime Stupid (2021) - Corie Struthers
- High on the Looming Gallows Tree (2019) - Corie Struthers
- There Are No F**king Sides (2019) - Corie Struthers
- It's Hard to Be a Saint in the City (2019) - Corie Struthers
- If Only the Fool Would Persist in His Folly (2019) - Corie Struthers
2012
Murdoch Mysteries (TV Series)
as
Dr. Emily Grace
- Everything is Broken: Part One (2021) - Dr. Emily Grace
- The Devil Inside (2017) - Dr. Emily Grace
- Double Life (2015) - Dr. Emily Grace
- Marked Twain (2015) - Dr. Emily Grace
- Nolo Contendere (2015) - Dr. Emily Grace
- Artful Detective (2015) - Dr. Emily Grace
- Election Day (2015) - Dr. Emily Grace
- Crabtree Mania (2015) - Dr. Emily Grace
- Shipwreck (2015) - Dr. Emily Grace
- Toronto's Girl Problem (2015) - Dr. Emily Grace
- The Incurables (2015) - Dr. Emily Grace
- The Devil Wears Whalebone (2015) - Dr. Emily Grace
- All That Glitters (2015) - Dr. Emily Grace
- Murdoch and the Temple of Death (2015) - Dr. Emily Grace
- The Keystone Constables (2014) - Dr. Emily Grace
- High Voltage (2014) - Dr. Emily Grace
- What Lies Buried (2014) - Dr. Emily Grace
- The Murdoch Appreciation Society (2014) - Dr. Emily Grace
- Murdoch Takes Manhattan (2014) - Dr. Emily Grace
- Holy Matrimony, Murdoch! (2014) - Dr. Emily Grace
- Glory Days (2014) - Dr. Emily Grace
- On the Waterfront: Part 2 (2014) - Dr. Emily Grace
- On the Waterfront: Part 1 (2014) - Dr. Emily Grace
- The Death of Dr. Ogden (2014) - Dr. Emily Grace
- Blast of Silence (2014) - Dr. Emily Grace
- Kung Fu Crabtree (2014) - Dr. Emily Grace
- The Spy Who Came Up to the Cold (2014) - Dr. Emily Grace
- Friday the 13th, 1901 (2014) - Dr. Emily Grace
- The Murdoch Sting (2014) - Dr. Emily Grace
- Unfinished Business (2014) - Dr. Emily Grace
- Journey to the Centre of Toronto (2014) - Dr. Emily Grace
- Murdoch in Ragtime (2014) - Dr. Emily Grace
- A Midnight Train to Kingston (2013) - Dr. Emily Grace
- Republic of Murdoch (2013) - Dr. Emily Grace
- Loch Ness Murdoch (2013) - Dr. Emily Grace
- Murdochophobia (2013) - Dr. Emily Grace
- Murdoch of the Living Dead (2013) - Dr. Emily Grace
- Return of Sherlock Holmes (2013) - Dr. Emily Grace
- The Filmed Adventures of Detective William Murdoch (2013) - Dr. Emily Grace
- Tour de Murdoch (2013) - Dr. Emily Grace
- Murdoch Ahoy (2013) - Dr. Emily Grace
- The Murdoch Trap (2013) - Dr. Emily Grace
- Crime & Punishment (2013) - Dr. Emily Grace
- Lovers in a Murderous Time (2013) - Dr. Emily Grace
- Twisted Sisters (2013) - Dr. Emily Grace
- Victoria Cross (2013) - Dr. Emily Grace
- Murdoch in Ladies Wear (2013) - Dr. Emily Grace
- The Ghost of Queen's Park (2013) - Dr. Emily Grace
- Murdoch and the Cloud of Doom (2013) - Dr. Emily Grace
- Murdoch au Naturel (2013) - Dr. Emily Grace
- A Study in Sherlock (2013) - Dr. Emily Grace
- Murdoch on the Corner (2013) - Dr. Emily Grace
- Winston's Lost Night (2013) - Dr. Emily Grace
- Murdoch Air (2013) - Dr. Emily Grace
- Twentieth Century Murdoch (2012) - Dr. Emily Grace
- Murdoch Night in Canada (2012) - Dr. Emily Grace
- Murdoch in Toyland (2012) - Dr. Emily Grace
- Staircase to Heaven (2012) - Dr. Emily Grace
- Invention Convention (2012) - Dr. Emily Grace
- Stroll on the Wild Side: Part 2 (2012) - Dr. Emily Grace
- Stroll on the Wild Side: Part 1 (2012) - Dr. Emily Grace
- Who Killed the Electric Carriage? (2012) - Dr. Emily Grace
- Murdoch at the Opera (2012) - Dr. Emily Grace
- War on Terror (2012) - Dr. Emily Grace
- Evil Eye of Egypt (2012) - Dr. Emily Grace
- Back and to the Left (2012) - Dr. Emily Grace
- Murdoch of the Klondike (2012) - Dr. Emily Grace
2020
The Baker and the Beauty (TV Series)
as
Piper
- You Can't Always Get What You Want (2020) - Piper
- Blow Out (2020) - Piper
- Side Effects (2020) - Piper
- I Think She's Coming Out (2020) - Piper
- Get Carried Away (2020) - Piper
- Ruin My Life (2020) - Piper
- Pilot (2020) - Piper
2019
Hudson & Rex (TV Series)
as
Charlotte Vanderholt
- Dead Man Walking (2019) - Charlotte Vanderholt
2018
Save the Date (TV Series)
as
Christine
- One-Night-Stand (2018) - Christine
- Housekeeping (2018) - Christine
- Casting Office (2018) - Christine
2017
There's... Johnny! (TV Series)
as
Sarah
- Take Me to Church (2017) - Sarah
2016
Blindspot (TV Series)
as
Chris
- Why Let Cooler Pasture Deform (2016) - Chris
2016
Stitchers (TV Series)
as
Stephanie Fisher
- All In (2016) - Stephanie Fisher
2016
Sing for Your Supper (Short)
as
Billie
2015
Paradise Pictures (TV Movie)
as
Gretchen Whalon
2014
Heartland (TV Series)
as
Charlene
- Be Careful What You Wish For (2014) - Charlene
- On the Line (2014) - Charlene
2014
Saving Hope (TV Series)
as
Denise
- 43 Minutes (2014) - Denise
2013
Bodyslam (TV Short)
as
Kara
2012
Better People (Short)
as
Natalie
2012
How to Keep Your Day Job (Short)
as
Employee
2012
The L.A. Complex (TV Series)
as
Sabrina Taylor-Reynolds / Sabrina Reynolds
- Don't Say Goodbye (2012) - Sabrina Taylor-Reynolds
- Xs and Os (2012) - Sabrina Taylor-Reynolds
- Now or Never (2012) - Sabrina Taylor-Reynolds
- Make It Right (2012) - Sabrina Taylor-Reynolds
- Help Wanted (2012) - Sabrina Taylor-Reynolds
- Stay (2012) - Sabrina Taylor-Reynolds
- Half Way (2012) - Sabrina Taylor-Reynolds
- Rules of Thirds (2012) - Sabrina Taylor-Reynolds
- Taking the Day (2012) - Sabrina Taylor-Reynolds
- Be a Man (2012) - Sabrina Taylor-Reynolds
- Choose Your Battles (2012) - Sabrina Taylor-Reynolds
- The Contract (2012) - Sabrina Taylor-Reynolds
- Vacancy (2012) - Sabrina Taylor-Reynolds
- Burn It Down (2012) - Sabrina Taylor-Reynolds
- Home (2012) - Sabrina Reynolds
2012
Murdoch Mysteries: The Murdoch Effect (TV Series)
as
Grace Crandall
2012
Eddie: The Sleepwalking Cannibal
as
Lesley
2011
Republic of Doyle (TV Series)
as
Cindy
- Crashing on the Couch (2011) - Cindy
2011
My Babysitter's a Vampire (TV Series)
as
Debbie Dazzle
- Guys and Dolls (2011) - Debbie Dazzle
2009
Majority Rules! (TV Series)
as
Darcy Mankowitz
- G Is for Gavel (2010) - Darcy Mankowitz
- Filibuster Club (2010) - Darcy Mankowitz
- Great Eggs-Spectations (2010) - Darcy Mankowitz
- A Promising Start (2009) - Darcy Mankowitz
2010
Unnatural History (TV Series)
as
Katya Cattleman
- The Heart of the Warrior (2010) - Katya Cattleman
2010
This Movie Is Broken
as
Caroline
2009
How to Be Indie (TV Series)
as
Skye
- How to Prove You're Actually a Nice Person- (2009) - Skye
2009
Valemont (TV Mini Series)
as
Melissa
- The Last Hope (2009) - Melissa
- Human Relations 101 (2009) - Melissa
- Are You Sick? (2009) - Melissa
- It's in Our Blood (2009) - Melissa
- The Laundry Room (2009) - Melissa
2009
A Hindu's Indictment of Heaven (Short)
as
Woman
2009
Overruled! (TV Series)
as
Julie
- Summer Lyin' - Julie
- Phys Ed - Julie
- Driving Miss Mindy - Julie
- Decisions, Decisions - Julie
2008
Pontypool
as
Laurel-Ann Drummond
2007
The Dark Room (TV Movie)
as
Whitney Allbright
2007
Terry Southern's Plums and Prunes (Short)
as
Debbie
2006
Beautiful People (TV Series)
as
Girl #2
- Black Diamonds, White Lies (2006) - Girl #2
Soundtrack
2014
Murdoch Mysteries (TV Series) (performer - 1 episode)
- Holy Matrimony, Murdoch! (2014) - (performer: "Wedding March (Here Comes the Bride)" - uncredited)
Self
2013
Katie Chats (TV Series)
as
Self
- TIFF: CFC Barbecue Chats 2014 (2014) - Self
- TIFF: STAND UP to CANCER Red Carpet Event (2014) - Self
- TIFF: Producers' Ball Chats (2014) - Self
- Canadian International Television Festival Interviews (2013) - Self
2013
The Youth Code: Life Beyond Surviving (TV Movie)
as
Self
2008
FutuReale (TV Series)
as
Self
- TIFF (2008) - Self
- Georgina Reilly (2008) - Self
2008
Making Murdoch (Video short)
as
Self
2007
True Bond (TV Movie documentary)
Archive Footage
2018
Blindspot (TV Series)
as
Chris
- The One Where Jane Visits an Old Friend (2019) - Chris (uncredited)
- Artful Dodge (2018) - Chris (uncredited)
References
Georgina Reilly Wikipedia
(Text) CC BY-SA