Nominations

Gemini Award for Best Performance by an Actor in a Featured Supporting Role in a Dramatic Series

Movies and TV shows





Born

22 September 1975 (age 45), Pouch Cove, Canada




Similar

Hélène Joy, Thomas Craig (actor), Yannick Bisson




Profiles



Jonathan "Jonny" Harris (born September 22, 1975) is a Canadian actor and comedian from Newfoundland and Labrador. Harris is best known for his roles in the television series Murdoch Mysteries, Still Standing and Hatching, Matching and Dispatching, as well as the films Young Triffie, Moving Day, and Grown Up Movie Star.
Contents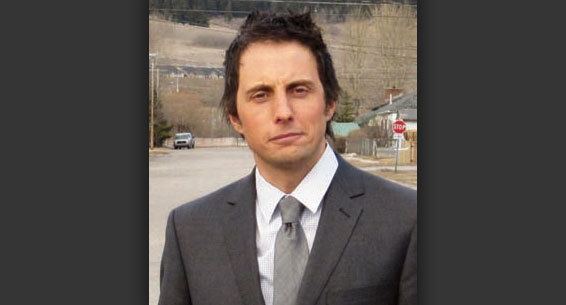 Jonny harris insights in 10
Career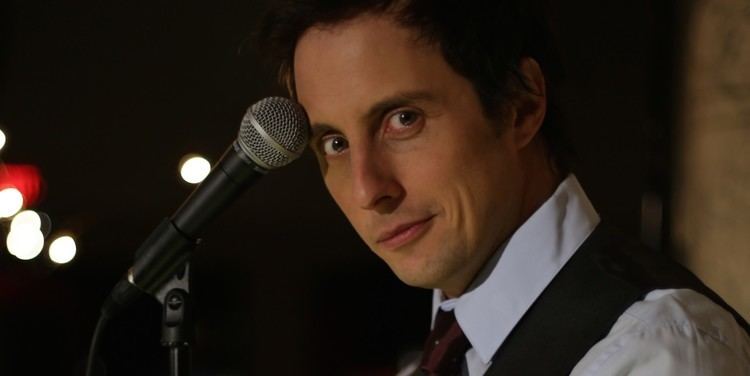 Harris worked for five summers at the Rising Tide Theatre festival in Trinity Bay, Newfoundland. As well as his television and film work, he has also performed as a comedian at the Winnipeg Comedy Festival, Just for Laughs Festival, and the Halifax Comedy Festival, as well as on the CBC Radio comedy series The Debaters.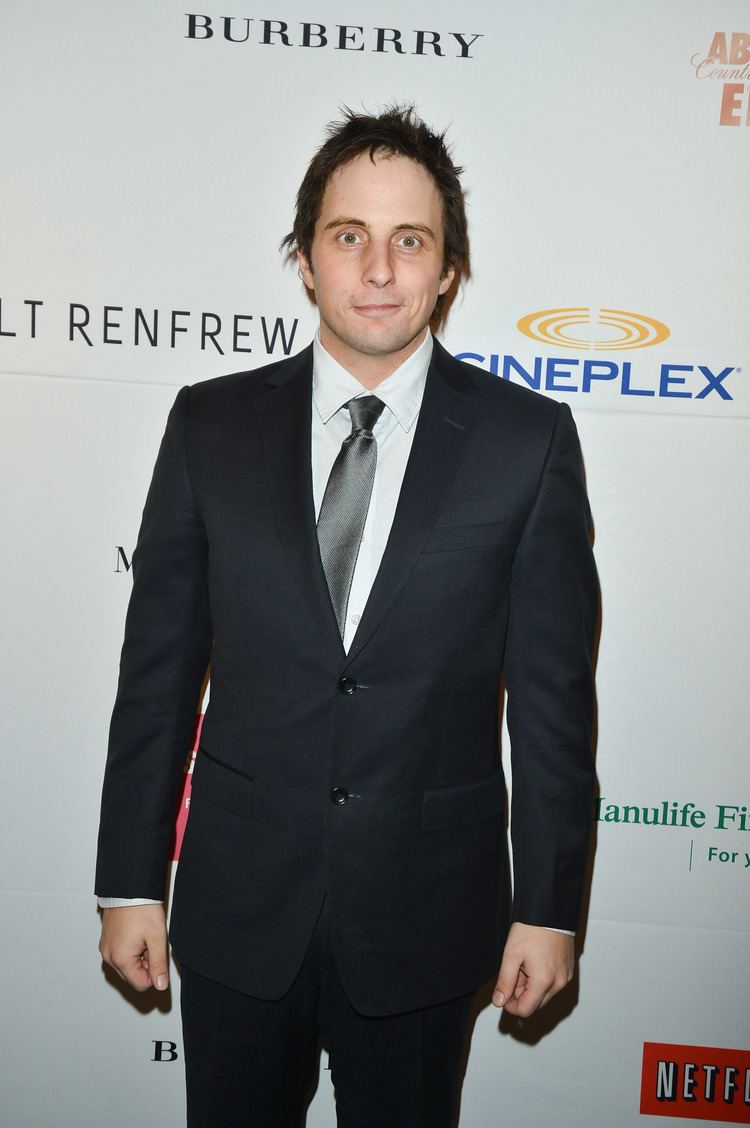 In 2015, he began starring in the summer comedy/reality series Still Standing for CBC Television.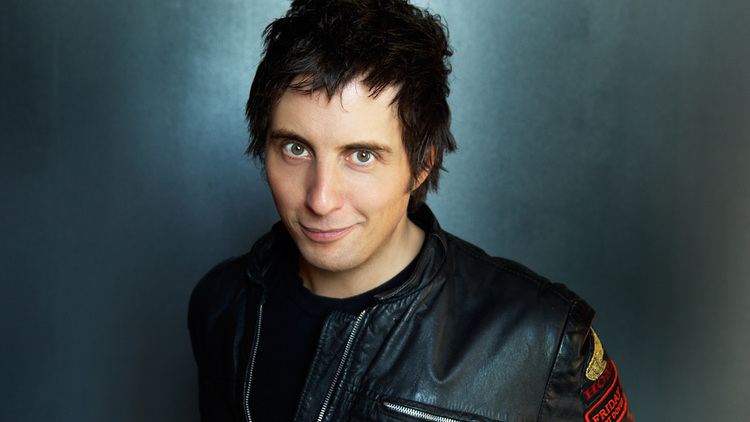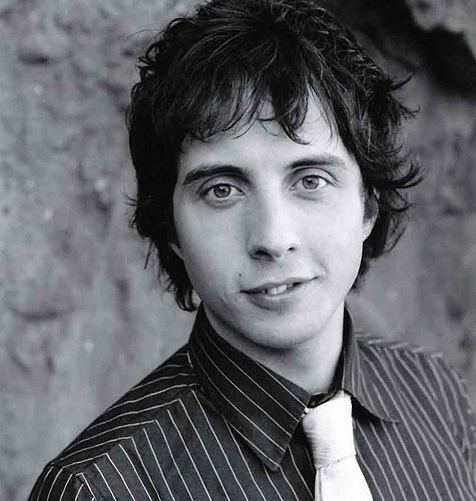 Filmography
Actor
2008
Murdoch Mysteries (TV Series)
as
Constable George Crabtree
- The Long Goodbye - Part Two (2023) - Constable George Crabtree
- The Long Goodbye - Part One (2023) - Constable George Crabtree
- Scents and Sensibility (2023) - Constable George Crabtree
- Murder in F Major (2023) - Constable George Crabtree
- Just Desserts (2023) - Constable George Crabtree (credit only)
- Whatever Happened to Abigail Prescott (2023) - Constable George Crabtree
- Virtue and Vice (2023) - Constable George Crabtree
- Ballad of Gentleman Jones (2023) - Constable George Crabtree
- An Avoidable Hinder (2023) - Constable George Crabtree
- Murdoch at the End of the World (2023) - Constable George Crabtree
- Vengeance Makes the Man (2023) - Constable George Crabtree (credit only)
- Porcelain Maiden (2023) - Constable George Crabtree (credit only)
- D.O.A. (2022) - Constable George Crabtree (credit only)
- Dash to Death (2022) - Constable George Crabtree (credit only)
- Honeymoon in Hampshire (2022) - Constable George Crabtree
- I Still Know What You Did Last Autumn (2022) - Constable George Crabtree (credit only)
- Murdoch and the Sonic Boom (2022) - Constable George Crabtree (credit only)
- Clean Hands (2022) - Constable George Crabtree (credit only)
- Murdoch Rides Easy (2022) - Constable George Crabtree (credit only)
- Promising Young Ladies (2022) - Constable George Crabtree
- The Write Stuff (2022) - Constable George Crabtree
- Sometimes They Come Back Part 2 (2022) - Constable George Crabtree
- Sometimes They Come Back Part 1 (2022) - Constable George Crabtree
- Close Encounters (2022) - Constable George Crabtree
- Pay the Piper (2022) - Constable George Crabtree
- Sweet Amelia (2022) - Constable George Crabtree
- Devil Music (2022) - Constable George Crabtree
- Pendrick's Planetary Parlour (2022) - Constable George Crabtree
- Brother Can You Spare a Crime (2022) - Constable George Crabtree (credit only)
- Patriot Games (2022) - Constable George Crabtree
- Bloodlines (2022) - Constable George Crabtree (credit only)
- It's a Wonderful Game (2022) - Constable George Crabtree
- Rawhide Ralph (2022) - Constable George Crabtree (credit only)
- Breaking Ranks (2022) - Constable George Crabtree
- The Witches of East York (2022) - Constable George Crabtree (credit only)
- Murdoch on the Couch (2022) - Constable George Crabtree (credit only)
- There's Something About Mary (2022) - Constable George Crabtree (credit only)
- The Night Before Christmas (2021) - Constable George Crabtree
- Drawn in Blood (2021) - Constable George Crabtree
- The Lady Vanishes (2021) - Constable George Crabtree
- Murdoch Knows Best (2021) - Constable George Crabtree
- The Incorrigible Dr. Ogden (2021) - Constable George Crabtree (credit only)
- I Know What You Did Last Autumn (2021) - Constable George Crabtree
- Love or Money (2021) - Constable George Crabtree
- Blood on the Tracks (2021) - Constable George Crabtree (credit only)
- Manhunt (2021) - Constable George Crabtree (credit only)
- The Things We Do for Love: Part 2 (2021) - Constable George Crabtree
- The Things We Do for Love: Part 1 (2021) - Constable George Crabtree
- Everything is Broken: Part Two (2021) - Constable George Crabtree
- Everything is Broken: Part One (2021) - Constable George Crabtree
- The .38 Murdoch Special (2021) - Constable George Crabtree (credit only)
- The Dominion of New South Mimico (2021) - Constable George Crabtree
- Murdoch Escape Room (2021) - Constable George Crabtree
- The Ministry of Virtue (2021) - Constable George Crabtree (credit only)
- Murder Checks In (2021) - Constable George Crabtree
- Shock Value (2021) - Constable George Crabtree
- Rough and Rowdy Ways (2021) - Constable George Crabtree
- Murdoch and the Tramp (2021) - Constable George Crabtree
- The Future is Unwritten (2020) - Constable George Crabtree
- Things Left Behind (2020) - Constable George Crabtree
- In the Company of Women (2020) - Constable George Crabtree (credit only)
- The Trial of Terrance Meyers (2020) - Constable George Crabtree
- Rigid Silence (2020) - Constable George Crabtree (credit only)
- Kill Thy Neighbour (2020) - Constable George Crabtree
- Fox Hunt (2020) - Constable George Crabtree (credit only)
- Staring Blindly into the Future (2020) - Constable George Crabtree
- Parker in the Rye (2020) - Constable George Crabtree
- The Killing Dose (2019) - Constable George Crabtree
- The Final Curtain (2019) - Constable George Crabtree
- Toronto the Bad (2019) - Constable George Crabtree (credit only)
- The Philately Fatality (2019) - Constable George Crabtree
- Murdoch and the Cursed Caves (2019) - Constable George Crabtree (credit only)
- Prodigal Father (2019) - Constable George Crabtree
- Forever Young (2019) - Constable George Crabtree
- Bad Pennies (2019) - Constable George Crabtree
- Troublemakers (2019) - Constable George Crabtree
- Darkness Before the Dawn: Part 2 (2019) - Constable George Crabtree
- Darkness Before the Dawn: Part 1 (2019) - Constable George Crabtree
- Manual for Murder (2019) - Constable George Crabtree
- One Minute to Murder (2019) - Constable George Crabtree
- Sins of The Father (2019) - Constable George Crabtree
- Murdoch and the Undetectable Man (2019) - Constable George Crabtree
- Six of the Best (2019) - Constable George Crabtree (credit only)
- Annabella Cinderella (2019) - Constable George Crabtree
- Pirates of the Great Lakes (2019) - Constable George Crabtree
- Secrets and Lies (2018) - Constable George Crabtree
- Drowning in Money (2018) - Constable George Crabtree
- Brother's Keeper (2018) - Constable George Crabtree
- Sir. Sir? Sir!!! (2018) - Constable George Crabtree
- The Spy Who Loved Murdoch (2018) - Constable George Crabtree
- Murdoch Without Borders (2018) - Constable George Crabtree
- My Big Fat Mimico Wedding (2018) - Constable George Crabtree
- Operation: Murder (2018) - Constable George Crabtree
- Murdoch Mystery Mansion (2018) - Constable George Crabtree
- Free Falling (2018) - Constable George Crabtree
- Shadows Are Falling (2018) - Constable George Crabtree
- Game of Kings (2018) - Constable George Crabtree
- Murdoch Schmurdoch (2018) - Constable George Crabtree (credit only)
- The Great White Moose (2018) - Constable George Crabtree
- Crabtree a la Carte (2018) - Constable George Crabtree
- Mary Wept (2018) - Constable George Crabtree
- Biffers and Blockers (2018) - Constable George Crabtree (credit only)
- F.L.A.S.H.! (2018) - Constable George Crabtree (credit only)
- Home for the Holidays (2017) - Constable George Crabtree
- The Talking Dead (2017) - Constable George Crabtree
- Brackenreid Boudoir (2017) - Constable George Crabtree
- The Accident (2017) - Constable George Crabtree
- 21 Murdoch Street (2017) - Constable George Crabtree
- Dr. Osler Regrets (2017) - Constable George Crabtree
- The Canadian Patient (2017) - Constable George Crabtree
- 8 Footsteps (2017) - Constable George Crabtree
- Merlot Mysteries (2017) - Constable George Crabtree
- Up from Ashes (2017) - Constable George Crabtree
- Hell to Pay (2017) - Constable George Crabtree
- Hot Wheels of Thunder (2017) - Constable George Crabtree
- Master Lovecraft (2017) - Constable George Crabtree
- Hades Hath No Fury (2017) - Constable George Crabtree (credit only)
- From Murdoch to Eternity (2017) - Constable George Crabtree
- Mr. Murdoch's Neighbourhood (2017) - Constable George Crabtree
- The Missing (2017) - Constable George Crabtree
- A Murdog Mystery (2017) - Constable George Crabtree
- The Devil Inside (2017) - Constable George Crabtree
- Once Upon a Murdoch Christmas (2016) - Constable George Crabtree
- Excitable Chap (2016) - Constable George Crabtree
- Weekend at Murdoch's (2016) - Constable George Crabtree
- Painted Ladies (2016) - Constable George Crabtree
- Bend It Like Brackenreid (2016) - Constable George Crabtree
- Jagged Little Pill (2016) - Constable George Crabtree (credit only)
- Concocting a Killer (2016) - Constable George Crabtree
- A Study in Pink (2016) - Constable George Crabtree
- Great Balls of Fire: Part 2 (2016) - Constable George Crabtree
- Great Balls of Fire: Part 1 (2016) - Constable George Crabtree
- Cometh the Archer (2016) - Constable George Crabtree
- From Buffalo with Love (2016) - Constable George Crabtree
- Bl**dy H*ll (2016) - Constable George Crabtree
- House of Industry (2016) - Constable George Crabtree
- Wild Child (2016) - Constable George Crabtree
- Colour Blinded (2016) - Constable George Crabtree
- Unlucky in Love (2016) - Constable George Crabtree
- A Case of the Yips (2016) - Constable George Crabtree
- The Big Chill (2016) - Constable George Crabtree
- Raised on Robbery (2016) - Constable George Crabtree
- A Merry Murdoch Christmas (2015) - Constable George Crabtree
- Pipe Dreamzzz (2015) - Constable George Crabtree
- Summer of '75 (2015) - Constable George Crabtree
- The Local Option (2015) - Constable George Crabtree
- 24 Hours Til Doomsday (2015) - Constable George Crabtree
- Barenaked Ladies (2015) - Constable George Crabtree
- Double Life (2015) - Constable George Crabtree
- Marked Twain (2015) - Constable George Crabtree
- Nolo Contendere (2015) - Constable George Crabtree
- Artful Detective (2015) - Constable George Crabtree
- Election Day (2015) - Constable George Crabtree
- Crabtree Mania (2015) - Constable George Crabtree
- Shipwreck (2015) - Constable George Crabtree
- Toronto's Girl Problem (2015) - Constable George Crabtree
- The Incurables (2015) - Constable George Crabtree
- The Devil Wears Whalebone (2015) - Constable George Crabtree
- All That Glitters (2015) - Constable George Crabtree
- Murdoch and the Temple of Death (2015) - Constable George Crabtree
- The Keystone Constables (2014) - Constable George Crabtree
- High Voltage (2014) - Constable George Crabtree
- What Lies Buried (2014) - Constable George Crabtree
- The Murdoch Appreciation Society (2014) - Constable George Crabtree
- Murdoch Takes Manhattan (2014) - Constable George Crabtree
- Holy Matrimony, Murdoch! (2014) - Constable George Crabtree
- Glory Days (2014) - Constable George Crabtree
- On the Waterfront: Part 2 (2014) - Constable George Crabtree
- On the Waterfront: Part 1 (2014) - Constable George Crabtree
- The Death of Dr. Ogden (2014) - Constable George Crabtree
- Blast of Silence (2014) - Constable George Crabtree
- Kung Fu Crabtree (2014) - Constable George Crabtree
- The Spy Who Came Up to the Cold (2014) - Constable George Crabtree
- Friday the 13th, 1901 (2014) - Constable George Crabtree
- The Murdoch Sting (2014) - Constable George Crabtree
- Unfinished Business (2014) - Constable George Crabtree
- Journey to the Centre of Toronto (2014) - Constable George Crabtree
- Murdoch in Ragtime (2014) - Constable George Crabtree
- A Midnight Train to Kingston (2013) - Constable George Crabtree
- Republic of Murdoch (2013) - Constable George Crabtree
- Loch Ness Murdoch (2013) - Constable George Crabtree
- Murdochophobia (2013) - Constable George Crabtree
- Murdoch of the Living Dead (2013) - Constable George Crabtree
- Return of Sherlock Holmes (2013) - Constable George Crabtree
- The Filmed Adventures of Detective William Murdoch (2013) - Constable George Crabtree
- Tour de Murdoch (2013) - Constable George Crabtree
- Murdoch Ahoy (2013) - Constable George Crabtree
- The Murdoch Trap (2013) - Constable George Crabtree
- Crime & Punishment (2013) - Constable George Crabtree
- Lovers in a Murderous Time (2013) - Constable George Crabtree
- Twisted Sisters (2013) - Constable George Crabtree
- Victoria Cross (2013) - Constable George Crabtree
- Murdoch in Ladies Wear (2013) - Constable George Crabtree
- The Ghost of Queen's Park (2013) - Constable George Crabtree
- Murdoch and the Cloud of Doom (2013) - Constable George Crabtree
- Murdoch au Naturel (2013) - Constable George Crabtree
- A Study in Sherlock (2013) - Constable George Crabtree
- Murdoch on the Corner (2013) - Constable George Crabtree
- Winston's Lost Night (2013) - Constable George Crabtree
- Murdoch Air (2013) - Constable George Crabtree
- Twentieth Century Murdoch (2012) - Constable George Crabtree
- Murdoch Night in Canada (2012) - Constable George Crabtree
- Murdoch in Toyland (2012) - Constable George Crabtree
- Staircase to Heaven (2012) - Constable George Crabtree
- Invention Convention (2012) - Constable George Crabtree
- Stroll on the Wild Side: Part 2 (2012) - Constable George Crabtree
- Stroll on the Wild Side: Part 1 (2012) - Constable George Crabtree
- Who Killed the Electric Carriage? (2012) - Constable George Crabtree
- Murdoch at the Opera (2012) - Constable George Crabtree
- War on Terror (2012) - Constable George Crabtree
- Evil Eye of Egypt (2012) - Constable George Crabtree
- Back and to the Left (2012) - Constable George Crabtree
- Murdoch of the Klondike (2012) - Constable George Crabtree
- Murdoch in Wonderland (2011) - Constable George Crabtree
- The Kissing Bandit (2011) - Constable George Crabtree
- Bloodlust (2011) - Constable George Crabtree
- Voices (2011) - Constable George Crabtree
- The Black Hand (2011) - Constable George Crabtree
- Dial M for Murdoch (2011) - Constable George Crabtree
- Confederate Treasure (2011) - Constable George Crabtree
- Dead End Street (2011) - Constable George Crabtree
- Monsieur Murdoch (2011) - Constable George Crabtree
- Downstairs, Upstairs (2011) - Constable George Crabtree
- Buffalo Shuffle (2011) - Constable George Crabtree
- Kommando (2011) - Constable George Crabtree
- Tattered and Torn (2011) - Constable George Crabtree
- The Tesla Effect (2010) - Constable George Crabtree
- In the Altogether (2010) - Constable George Crabtree
- Hangman (2010) - Constable George Crabtree
- The Curse of Beaton Manor (2010) - Constable George Crabtree
- Love and Human Remains (2010) - Constable George Crabtree
- Future Imperfect (2010) - Constable George Crabtree
- Blood and Circuses (2010) - Constable George Crabtree
- This One Goes to Eleven (2010) - Constable George Crabtree
- Me, Myself and Murdoch (2010) - Constable George Crabtree
- Rich Boy, Poor Boy (2010) - Constable George Crabtree
- Victor, Victorian (2010) - Constable George Crabtree
- The Great Wall (2010) - Constable George Crabtree
- The Murdoch Identity (2010) - Constable George Crabtree
- Anything You Can Do (2009) - Constable George Crabtree
- Werewolves (2009) - Constable George Crabtree
- Let Us Ask the Maiden (2009) - Constable George Crabtree
- Murdoch.com (2009) - Constable George Crabtree
- Convalescence (2009) - Constable George Crabtree
- I, Murdoch (2009) - Constable George Crabtree
- Big Murder on Campus (2009) - Constable George Crabtree
- Shades of Grey (2009) - Constable George Crabtree
- The Green Muse (2009) - Constable George Crabtree
- Houdini Whodunit (2009) - Constable George Crabtree
- Dinosaur Fever (2009) - Constable George Crabtree
- Snakes and Ladders (2009) - Constable George Crabtree
- Mild Mild West (2009) - Constable George Crabtree
- The Annoying Red Planet (2008) - Constable George Crabtree
- The Prince and the Rebel (2008) - Constable George Crabtree
- Bad Medicine (2008) - Constable George Crabtree
- Child's Play (2008) - Constable George Crabtree
- Belly Speaker (2008) - Constable George Crabtree
- Still Waters (2008) - Constable George Crabtree
- Body Double (2008) - Constable George Crabtree
- Let Loose the Dogs (2008) - Constable George Crabtree
- 'Til Death Do Us Part (2008) - Constable George Crabtree
- Elementary, My Dear Murdoch (2008) - Constable George Crabtree
- The Knockdown (2008) - Constable George Crabtree
- The Glass Ceiling (2008) - Constable George Crabtree
- Power (2008) - Constable George Crabtree
2018
Frankie Drake Mysteries (TV Series)
as
George Crabtree
- The Pilot (2018) - George Crabtree
2017
A Christmas Fury (TV Movie)
as
Troy
2015
Murdoch Mysteries: The Infernal Device (TV Series)
as
George Crabtree
2012
The Listener (TV Series)
as
Tommy Nordett
- The Bro Code (2012) - Tommy Nordett
2012
Murdoch Mysteries: The Murdoch Effect (TV Series)
as
Constable George Crabtree / Detective George Crabtree
2011
Murdoch Mysteries: The Curse of the Lost Pharaohs (TV Series)
as
Constable George Crabtree
- Humble Heroes and New Adventures (2011) - Constable George Crabtree
- Last Stand for the Empire (2011) - Constable George Crabtree
- Her Majesty's Last Hope (2011) - Constable George Crabtree
- The Key to Salvation (2011) - Constable George Crabtree
- An Unfortunate Turn of Events (2011) - Constable George Crabtree
- Of Impossible Escapes and Joyful Reunions (2011) - Constable George Crabtree
- An Unwelcome Surprise (2011) - Constable George Crabtree
- The Enigma of the Skull (2011) - Constable George Crabtree
- Attack of the Scarabs (2011) - Constable George Crabtree
- Lost Companions and New Friends (2011) - Constable George Crabtree
- The Long Arm of Villainy (2011) - Constable George Crabtree
- The Clue of the Hieroglyphs (2011) - Constable George Crabtree
- The Vanished Corpse (2011) - Constable George Crabtree
2011
Republic of Doyle (TV Series)
as
Brett Babcock
- St. John's Town (2011) - Brett Babcock
2009
Grown Up Movie Star
as
Stuart
2006
Sketch with Kevin McDonald (TV Movie)
as
Various Characters
2006
Young Triffie's Been Made Away With
as
Billy Head
2006
Hatching, Matching, & Dispatching (TV Series)
as
Troy Furey
- Over and Over with Someone You Love (2006) - Troy Furey
Writer
-
Still Standing (TV Series) (41 episodes, 2016 - 2022) (writer - 52 episodes, 2015 - 2023) (written by - 1 episode, 2022)
- New Richmond. QC (2023) - (writer)
- Wabush, NF (2023) - (writer)
- Okanagan Falls, BC (2023) - (writer)
- Markdale, ON (2023) - (writer)
- Ucluelet, BC (2023) - (writer)
- Goderich, ON (2023) - (writer)
- Lac La Biche, AB (2023) - (writer)
- Morden, MB (2023) - (writer)
- Oneida of the Thames, ON (2023) - (writer)
- Gibsons, BC (2023) - (writer)
- Fenelon Falls, Ont. (2022)
- St. Laurent, Man. (2022)
- Oxford, N.S. (2022)
- Warkworth, Ont. (2022)
- Middleton, N.S. (2022)
- Minden, Ont. (2022)
- Chemainus, B.C. (2022)
- Wakefield, Que. (2022)
- Port Stanley, Ont. (2022)
- Hope, B.C. (2022) - (written by)
- Rankin Inlet, NU (2020) - (writer)
- Turner Valley, AB (2020) - (writer)
- Botwood, NL (2020) - (writer)
- Cap-Pelé, NB (2020) - (writer)
- Pinawa, MB (2020) - (writer)
- Woody Point, NL (2020) - (writer)
- Vittoria, ON (2020) - (writer)
- Lillooet, BC (2020) - (writer)
- Bear River, NS (2020) - (writer)
- Pelee Island, ON (2020) - (writer)
- Siksika Nation, Alta. (2019)
- Calabogie, Ont. (2019)
- Lumby, B.C. (2019)
- Bristol, Que. (2019)
- Gravelbourg, Sask. (2019)
- Harbour Grace, N.L. (2019)
- Nipigon, Ont. (2019)
- Fortune, N.L. (2019)
- Churchill, Man. (2019)
- East Preston, N.S. (2019)
- Harrison Hot Springs, B.C. (2019)
- Schreiber, Ont. (2019)
- Campobello Island, N.B. (2019)
- Wells, B.C. (2018)
- Minto, Man. (2018)
- Canso, N.S. (2018)
- Radisson, Sask. (2018)
- Tyendinaga Mohawk Territory, Ont. (2018)
- Wilberforce, Ont. (2018) - (writer)
- New Denmark, N.B. (2018) - (writer)
- Cobalt, Ont. (2018)
- Huntingdon, Que. (2018) - (writer)
- Rogersville, N.B. (2018) - (writer)
- Carcross, Yukon (2018) - (writer)
- Tignish, PEI (2018) - (writer)
- South River, ON (2017) - (writer)
- Gilbert Plains, MB (2017) - (writer)
- Vulcan, AB (2017) - (writer)
- Norwood, ON (2017) - (writer)
- Tumbler Ridge, BC (2017) - (writer)
- Reston, MB (2017) - (writer)
- Lake Cowichan, BC (2017) - (writer)
- Avondale, NL (2017) - (writer)
- Edgerton, AB (2017) - (writer)
- Mattawa, ON (2017) - (writer)
- Manitou Beach, SK (2017) - (writer)
- Bell Island, N.L. (2017) - (writer)
- Fort McMurray, Alta (2017) - (writer)
- Pilot Mound, MB (2016)
- Mabou, NS (2016)
- Stanstead, QC (2016)
- Omemee, ON (2016)
- Inuvik, NT (2016)
- McAdam, NB (2016)
- Eganville, ON (2016)
- Telkwa (2016)
- Fort Coulonge, Que. (2016)
- Georgetown, PEI (2016)
- Vanastra, ON (2016)
- Skidegate, BC (2016)
- Fogo Island, NL (2015) - (writer)
- Buxton, ON (2015) - (writer)
- Rowley, AB (2015) - (writer)
- Teeswater, ON (2015) - (writer)
- Wawa, ON (2015) - (writer)
- Manitou, MB (2015) - (writer)
- Lytton, BC (2015) - (writer)
- Oil Springs, ON (2015) - (writer)
- Berwick, NS (2015) - (writer)
- Willow Bunch, SK (2015) - (writer)
- Souris, PEI (2015) - (writer)
- Coleman, AB (2015) - (writer)
- Bamfield, BC (2015) - (writer)
- Fraser Lake, BC
2009
The Ha!ifax Comedy Fest (TV Series documentary) (writer - 10 episodes)
- Episode #16.4 (2012) - (writer)
- Episode #16.2 (2012) - (writer)
- Episode #16.1 (2012) - (writer)
- Episode #15.6 (2011) - (writer)
- Episode #6.7 (2009) - (writer)
- Episode #6.6 (2009) - (writer)
- Episode #6.4 (2009) - (writer)
- Episode #6.3 (2009) - (writer)
- Episode #6.2 (2009) - (writer)
- Episode #6.1 (2009) - (writer)
2010
CBC Winnipeg Comedy Festival (TV Series) (writer - 1 episode)
- The Holliday Show (2010) - (writer)
Producer
2015
Still Standing (TV Series) (producer - 95 episodes)
- New Richmond. QC (2023) - (producer)
- Wabush, NF (2023) - (producer)
- Okanagan Falls, BC (2023) - (producer)
- Markdale, ON (2023) - (producer)
- Ucluelet, BC (2023) - (producer)
- Goderich, ON (2023) - (producer)
- Lac La Biche, AB (2023) - (producer)
- Morden, MB (2023) - (producer)
- Oneida of the Thames, ON (2023) - (producer)
- Gibsons, BC (2023) - (producer)
- Fenelon Falls, Ont. (2022) - (producer)
- St. Laurent, Man. (2022) - (producer)
- Oxford, N.S. (2022) - (producer)
- Warkworth, Ont. (2022) - (producer)
- Middleton, N.S. (2022) - (producer)
- Minden, Ont. (2022) - (producer)
- Chemainus, B.C. (2022) - (producer)
- Wakefield, Que. (2022) - (producer)
- Port Stanley, Ont. (2022) - (producer)
- Hope, B.C. (2022) - (producer)
- Rankin Inlet, NU (2020) - (producer)
- Turner Valley, AB (2020) - (producer)
- Botwood, NL (2020) - (producer)
- Cap-Pelé, NB (2020) - (producer)
- Pinawa, MB (2020) - (producer)
- Woody Point, NL (2020) - (producer)
- Vittoria, ON (2020) - (producer)
- Lillooet, BC (2020) - (producer)
- Bear River, NS (2020) - (producer)
- Pelee Island, ON (2020) - (producer)
- Siksika Nation, Alta. (2019) - (producer)
- Calabogie, Ont. (2019) - (producer)
- Lumby, B.C. (2019) - (producer)
- Bristol, Que. (2019) - (producer)
- Gravelbourg, Sask. (2019) - (producer)
- Harbour Grace, N.L. (2019) - (producer)
- Nipigon, Ont. (2019) - (producer)
- Fortune, N.L. (2019) - (producer)
- Churchill, Man. (2019) - (producer)
- East Preston, N.S. (2019) - (producer)
- Harrison Hot Springs, B.C. (2019) - (producer)
- Schreiber, Ont. (2019) - (producer)
- Campobello Island, N.B. (2019) - (producer)
- Wells, B.C. (2018) - (producer)
- Minto, Man. (2018) - (producer)
- Canso, N.S. (2018) - (producer)
- Radisson, Sask. (2018) - (producer)
- Tyendinaga Mohawk Territory, Ont. (2018) - (producer)
- Wilberforce, Ont. (2018) - (producer)
- New Denmark, N.B. (2018) - (producer)
- Cobalt, Ont. (2018) - (producer)
- Huntingdon, Que. (2018) - (producer)
- Rogersville, N.B. (2018) - (producer)
- Carcross, Yukon (2018) - (producer)
- Tignish, PEI (2018) - (producer)
- South River, ON (2017) - (producer)
- Gilbert Plains, MB (2017) - (producer)
- Vulcan, AB (2017) - (producer)
- Norwood, ON (2017) - (producer)
- Tumbler Ridge, BC (2017) - (producer)
- Reston, MB (2017) - (producer)
- Lake Cowichan, BC (2017) - (producer)
- Avondale, NL (2017) - (producer)
- Edgerton, AB (2017) - (producer)
- Mattawa, ON (2017) - (producer)
- Manitou Beach, SK (2017) - (producer)
- Bell Island, N.L. (2017) - (producer)
- Fort McMurray, Alta (2017) - (producer)
- Maple Creek, SK (2016) - (producer)
- Pilot Mound, MB (2016) - (producer)
- Mabou, NS (2016) - (producer)
- Stanstead, QC (2016) - (producer)
- Omemee, ON (2016) - (producer)
- Inuvik, NT (2016) - (producer)
- McAdam, NB (2016) - (producer)
- Eganville, ON (2016) - (producer)
- Telkwa (2016) - (producer)
- Fort Coulonge, Que. (2016) - (producer)
- Georgetown, PEI (2016) - (producer)
- Vanastra, ON (2016) - (producer)
- Skidegate, BC (2016) - (producer)
- Fogo Island, NL (2015) - (producer)
- Buxton, ON (2015) - (producer)
- Rowley, AB (2015) - (producer)
- Teeswater, ON (2015) - (producer)
- Wawa, ON (2015) - (producer)
- Manitou, MB (2015) - (producer)
- Lytton, BC (2015) - (producer)
- Oil Springs, ON (2015) - (producer)
- Berwick, NS (2015) - (producer)
- Willow Bunch, SK (2015) - (producer)
- Souris, PEI (2015) - (producer)
- Coleman, AB (2015) - (producer)
- Bamfield, BC (2015) - (producer)
- Fraser Lake, BC - (producer)
Soundtrack
2016
Formula 1: Ten Sport (TV Series) (writer - 2 episodes)
- 2017 Australian Grand Prix - Qualifying (2017) - (writer: "Lay It All on Me" - uncredited)
- 2016 Russian Grand Prix - Live (2016) - (writer: "Lay It All on Me" - uncredited)
2014
Murdoch Mysteries (TV Series) (performer - 3 episodes)
- Once Upon a Murdoch Christmas (2016) - (performer: "O Come, All Ye Faithful" (Adeste Fideles))
- A Merry Murdoch Christmas (2015) - (performer: "Good King Wenceslas" - uncredited)
- Holy Matrimony, Murdoch! (2014) - (performer: "Wedding March (Here Comes the Bride)" - uncredited)
2016
Britain's Got More Talent (TV Series) (writer - 1 episode)
- Episode #10.12 (2016) - (writer: "Better Love", "Better Love (Live)" - uncredited)
2015
The Voice (TV Series) (writer - 1 episode)
- The Battles, Part 3 (2015) - (writer: "Waiting All Night")
2015
Radio 1's Big Weekend Norwich 2015 (TV Mini Series) (writer - 1 episode)
- Ella Eyre (2015) - (writer: "Waiting All Night")
2014
21 Totally Brilliant Brit Stars (TV Movie) (writer: "Waiting All Night")
Art Department
2010
Brighton Rock (art department runner)
Self
2015
Still Standing (TV Series)
as
Self - Host / Self - Comedian / Self
- New Richmond. QC (2023) - Self - Host
- Wabush, NF (2023) - Self - Host
- Okanagan Falls, BC (2023) - Self - Host
- Markdale, ON (2023) - Self - Host
- Ucluelet, BC (2023)
- Goderich, ON (2023)
- Lac La Biche, AB (2023) - Self - Host
- Morden, MB (2023) - Self - Host
- Oneida of the Thames, ON (2023) - Self - Host
- Gibsons, BC (2023) - Self - Host
- Fenelon Falls, Ont. (2022) - Self - Host
- St. Laurent, Man. (2022) - Self - Host
- Oxford, N.S. (2022) - Self - Host
- Warkworth, Ont. (2022) - Self - Host
- Middleton, N.S. (2022) - Self - Host
- Minden, Ont. (2022) - Self - Host
- Chemainus, B.C. (2022) - Self - Host
- Wakefield, Que. (2022) - Self - Host
- Port Stanley, Ont. (2022) - Self - Host
- Hope, B.C. (2022) - Self - Host
- Rankin Inlet, NU (2020) - Self - Host
- Turner Valley, AB (2020) - Self
- Botwood, NL (2020) - Self - Host
- Cap-Pelé, NB (2020) - Self - Host
- Pinawa, MB (2020) - Self - Host
- Woody Point, NL (2020) - Self - Host
- Vittoria, ON (2020) - Self - Host
- Lillooet, BC (2020) - Self
- Bear River, NS (2020) - Self - Host
- Pelee Island, ON (2020) - Self - Host
- Siksika Nation, Alta. (2019) - Self - Comedian
- Calabogie, Ont. (2019) - Self - Comedian
- Lumby, B.C. (2019) - Self - Comedian
- Bristol, Que. (2019) - Self - Comedian
- Gravelbourg, Sask. (2019) - Self - Comedian
- Harbour Grace, N.L. (2019) - Self - Comedian
- Nipigon, Ont. (2019) - Self - Comedian
- Fortune, N.L. (2019) - Self - Comedian
- Churchill, Man. (2019) - Self - Comedian
- East Preston, N.S. (2019) - Self - Comedian
- Harrison Hot Springs, B.C. (2019) - Self - Comedian
- Schreiber, Ont. (2019) - Self - Comedian
- Campobello Island, N.B. (2019) - Self - Comedian
- Wells, B.C. (2018) - Self - Host
- Minto, Man. (2018) - Self - Host
- Canso, N.S. (2018) - Self - Host
- Radisson, Sask. (2018) - Self - Host
- Tyendinaga Mohawk Territory, Ont. (2018) - Self - Host
- Wilberforce, Ont. (2018) - Self - Host
- New Denmark, N.B. (2018) - Self - Host
- Cobalt, Ont. (2018) - Self - Host
- Huntingdon, Que. (2018) - Self - Host
- Rogersville, N.B. (2018) - Self - Host
- Carcross, Yukon (2018) - Self - Host
- South River, ON (2017) - Self - Host
- Gilbert Plains, MB (2017) - Self - Host
- Vulcan, AB (2017) - Self - Host
- Norwood, ON (2017) - Self - Host
- Tumbler Ridge, BC (2017) - Self - Host
- Reston, MB (2017) - Self - Host
- Lake Cowichan, BC (2017) - Self - Host
- Avondale, NL (2017) - Self - Host
- Edgerton, AB (2017) - Self - Host
- Mattawa, ON (2017) - Self - Host
- Manitou Beach, SK (2017) - Self - Host
- Bell Island, N.L. (2017) - Self - Host
- Fort McMurray, Alta (2017) - Self - Host
- Maple Creek, SK (2016) - Self - Host
- Pilot Mound, MB (2016) - Self - Host
- Mabou, NS (2016) - Self - Host
- Stanstead, QC (2016) - Self - Host
- Omemee, ON (2016) - Self - Host
- Inuvik, NT (2016) - Self - Host
- McAdam, NB (2016) - Self - Host
- Eganville, ON (2016) - Self - Host
- Telkwa (2016) - Self - Host
- Fort Coulonge, Que. (2016) - Self - Host
- Georgetown, PEI (2016) - Self - Host
- Vanastra, ON (2016) - Self - Host
- Skidegate, BC (2016) - Self - Host
- Fogo Island, NL (2015) - Self - Host
- Buxton, ON (2015) - Self - Host
- Rowley, AB (2015) - Self - Host
- Teeswater, ON (2015) - Self - Host
- Wawa, ON (2015) - Self - Host
- Manitou, MB (2015) - Self - Host
- Lytton, BC (2015) - Self - Host
- Oil Springs, ON (2015) - Self - Host
- Berwick, NS (2015) - Self - Host
- Willow Bunch, SK (2015) - Self - Host
- Souris, PEI (2015) - Self - Host
- Coleman, AB (2015) - Self - Host
- Bamfield, BC (2015) - Self - Host
- Fraser Lake, BC - Self - Host
2022
Family Feud Canada (TV Series)
as
Self - Contestant
- Run the Burbs vs. Murdoch Mysteries (2022) - Self - Contestant
2020
Check in from Away (TV Series)
as
Self
- Newfoundland Superstars (2020) - Self
2020
What're You At? with Tom Power (TV Series)
as
Self
- Episode 5 (2020) - Self
2013
Katie Chats (TV Series)
as
Self
- CBC 2015-16 Season Preview Chats (2015) - Self
- CBC: 22 Years - This Hour Has 22 Minutes Red Carpet Chats 2014 (2014) - Self
- Canadian International Television Festival Interviews (2013) - Self
- Canadian Screen Awards Chats (2013) - Self
2014
Joke or Choke (TV Movie)
as
Self - Host
2013
The Rick Mercer Report (TV Series)
as
Self - Guest
- Episode #11.7 (2013) - Self - Guest
2012
Match Game (TV Series)
as
Guest Panelist
- Laser (2013) - Guest Panelist
- Hammer (2013) - Guest Panelist
- Hammer (2013) - Guest Panelist
- Mellow (2012) - Guest Panelist
- Dart (2012) - Guest Panelist
2012
The Hour (TV Series)
as
Self - Panelist
- Episode #9.77 (2013) - Self - Panelist
- Episode #9.34 (2012) - Self - Panelist
2009
The Ha!ifax Comedy Fest (TV Series documentary)
as
Self / Self - Comedian
- Episode #16.4 (2012) - Self - Comedian
- Episode #16.2 (2012) - Self - Comedian
- Episode #16.1 (2012) - Self - Comedian
- Episode #15.6 (2011) - Self - Comedian
- Episode #6.7 (2009) - Self
- Episode #6.6 (2009) - Self
- Episode #6.4 (2009) - Self
- Episode #6.3 (2009) - Self
- Episode #6.2 (2009) - Self
- Episode #6.1 (2009) - Self
2011
Comedy Now! (TV Series)
as
Self
- Jonny Harris (2011) - Self
2010
CBC Winnipeg Comedy Festival (TV Series)
as
Self
- The Holliday Show (2010) - Self
2010
CBC Winnipeg Comedy Festival (TV Special documentary)
as
Self - Comedian
2008
Making Murdoch (Video short)
as
Self
Archive Footage
2021
Murdoch Mysteries (TV Series)
as
Constable George Crabtree
- Code M for Murdoch (2021) - Constable George Crabtree
References
Jonny Harris Wikipedia
(Text) CC BY-SA