Hale was born in Ilford, Essex to Elsie (née Fordham) and George Robert Hole. She revealed that her "schooling was appalling since we were always moving around" and was unable to read or write for many years. As a teenager, she worked as an apprentice hairdresser and studied acting at a Stanislavski Method studio in London, before being accepted into the Royal Academy of Dramatic Art.
An accomplished stage actress, Hale made her professional debut at Stratford as a walk-on. She subsequently appeared in rep at Canterbury, Windsor and Ipswich; then at the Playhouse, Liverpool in 1967, where her parts included the title role in Gigi, and Juliet in Romeo and Juliet. At the Thorndike Theatre in Leatherhead in October 1975 she played Liza Doolittle in Pygmalion, followed by an acclaimed portrayal of Nina in Chekhov's The Seagull at the Playhouse, Derby in July 1976, making her West End debut in the production when it transferred to the Duke of York's Theatre in August 1976.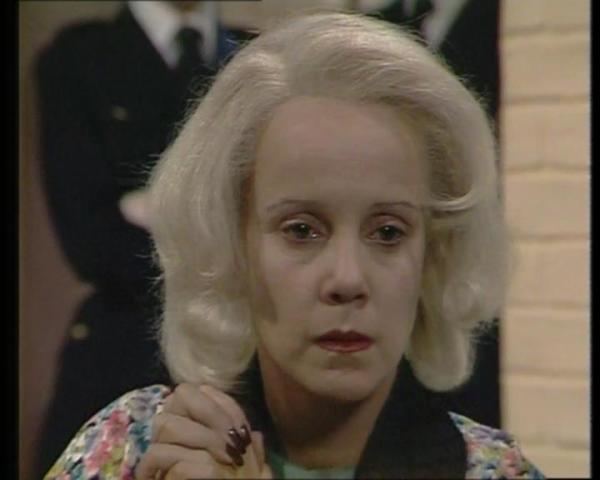 Other roles included: Marie Caroline David in The Tribades (Hampstead, May 1978); Melanie in Boo Hoo (Open Space, July 1978); and Bobbi Michele in The Last of the Red Hot Lovers (Royal Exchange, Manchester, April 1979 - transferring to the Criterion Theatre in November 1979).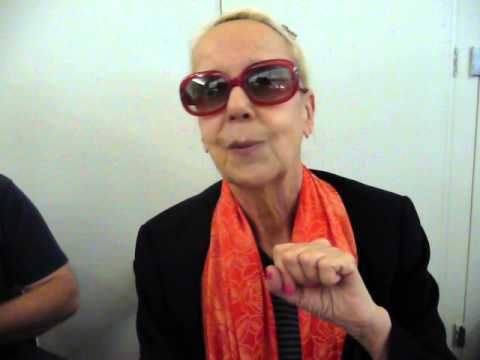 In 1981, Hale played the role of Josie in Nell Dunn's play, Steaming, at the Comedy Theatre in London. Hale received a 1981 Best Comedy Performance Olivier nomination for her performance.
A year later in April 1982 she starred opposite Glenda Jackson in Summit Conference at the Lyric Theatre, playing Benito Mussolini's mistress Clara Petacci in a revival of Robert David MacDonald's play for the Citizens' Theatre, Glasgow.
Over the years, Hale has made numerous appearances with the Citizens'. These include Mourning Becomes Electra (1991), The Milk Train Doesn't Stop Here Anymore (1994), Britannicus (2002) and Anton Chekhov's The Cherry Orchard (2002).
Other notable stage appearances include Simon Gray's Life Support, opposite Alan Bates, at the Aldwych Theatre in London (1997), Noël Coward's Semi-Monde at the Lyric Theatre (2001), Roger Hall's Take A Chance On Me at the New End Theatre (2003), and as Nell in Samuel Beckett's Endgame at the Barbican Centre (2006).
Hale's most notable film role is arguably that of Alma Mahler in Ken Russell's Mahler (1974), a biopic of the Austrian composer and conductor, Gustav Mahler. Hale received the 1975 Most Promising Newcomer BAFTA Film Award for her performance. Hale also made appearances in a number of Russell's other films, with supporting roles in The Devils (1971), and The Boy Friend (1971), and cameo roles in Lisztomania (1975), Valentino (1977), and Treasure Island (1995).
Hale had a small role in the 1980 Walt Disney film The Watcher in the Woods, starring Bette Davis. Hale took the role of the younger version of Davis' character largely because of her admiration for Davis.
Subsequent film appearances include supporting roles in Butley (1974), Sweeney 2 (1978), McVicar (1980), Castaway (1986), Beyond Bedlam (1994), Preaching to the Perverted (1997), Mrs Palfrey at the Claremont (2005), and Cockneys vs Zombies (2011).
Hale's television career spans five decades. Her first major television appearances were opposite Adam Faith in the ITV series, Budgie (1971–72) and as Lili Dietrich in the miniseries The Strauss Family (1972). In 1975, Hale featured in two television plays written by Simon Gray. These were Plaintiffs and Defendants and Two Sundays, broadcast as part of the ITV series, Play for Today (1975).
In 1980, Hale portrayed Ruth Ellis, the last woman to be hanged in the UK, in the third episode of the first series of Lady Killers.
In 1990, Hale succeeded Elizabeth Estensen in the eponymous role of T-Bag, the villainous, tea drinking sorceress in a succession of children's adventure series produced by Thames Television. Hale played the role in four series and two Christmas specials broadcast between 1990-92.
Other notable television appearances include guest starring roles in Upstairs, Downstairs (1975), Minder (1980), Hammer House of Horror (1980), the Doctor Who serial The Happiness Patrol (1988), One Foot in the Grave (1990), Murder Most Horrid (1994), The Bill (2002), Emmerdale (2006), and The Commander (2007).
From September 2010 to February 2011, Hale appeared as Blanche Longford in the long-running, British soap opera Hollyoaks.