Gemma arterton s delicious extra fingers friday night with jonathan ross bbc one
Gemma Christina Arterton (born 2 February 1986) is an English actress. Arterton made her film debut in the comedy film St Trinian's (2007). Her breakthrough role was in the James Bond film Quantum of Solace (2008), playing Bond Girl Strawberry Fields, which won her an Empire Award for Best Newcomer. She is known for her roles in the fantasy films Clash of the Titans (2010), Prince of Persia: The Sands of Time (2010), Byzantium (2013) and as the character Gretel in Hansel and Gretel: Witch Hunters (2013). She played Joan in Bernard Shaw's Saint Joan at Donmar Warehouse, December 2016. She plays the lead role in Their Finest (2017).
Contents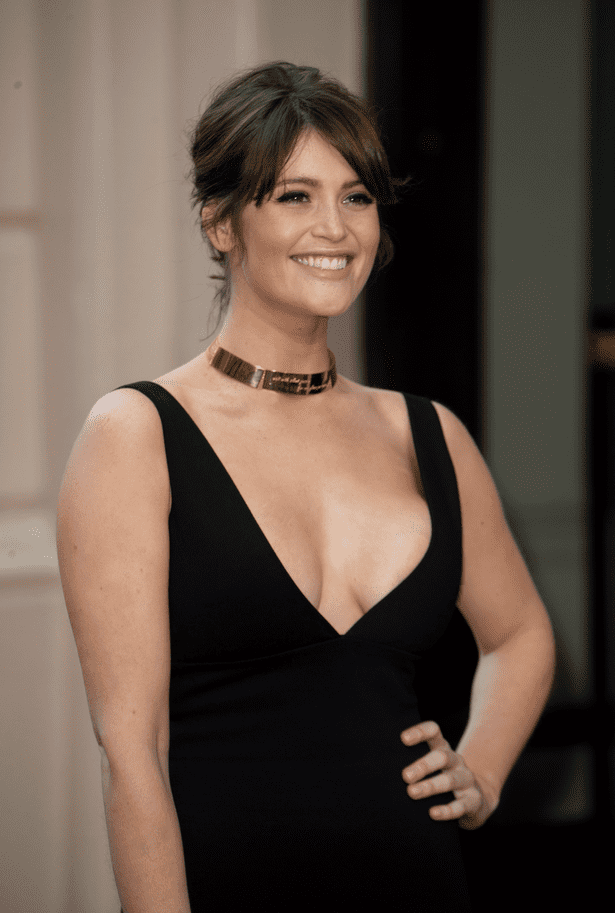 Gemma bovery movie clip walking with gemma 2015 gemma arterton movie hd
Early life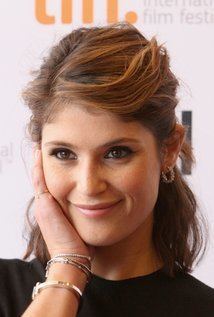 Arterton was born at North Kent Hospital in Gravesend, Kent, to Sally-Anne (née Heap), a cleaner, and Barry Arterton, a welder. Her matrilineal great-grandmother was a German Jewish concert violinist. She was born with polydactyly, and at her birth a doctor tied off the boneless sixth digits to remove them.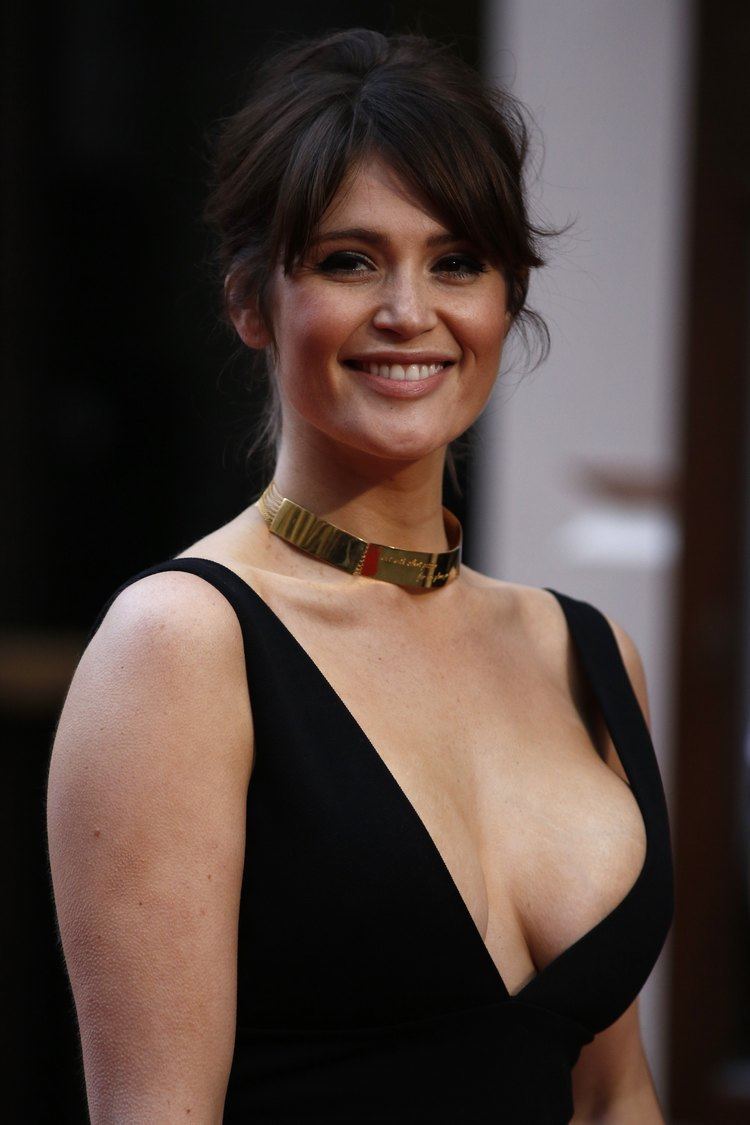 She attended Gravesend Grammar School for Girls in Kent, and made her stage debut there in an amateur production of Alan Ayckbourn's The Boy Who Fell into a Book. The production was entered into a competition at a local festival, where she won the Best Actress prize.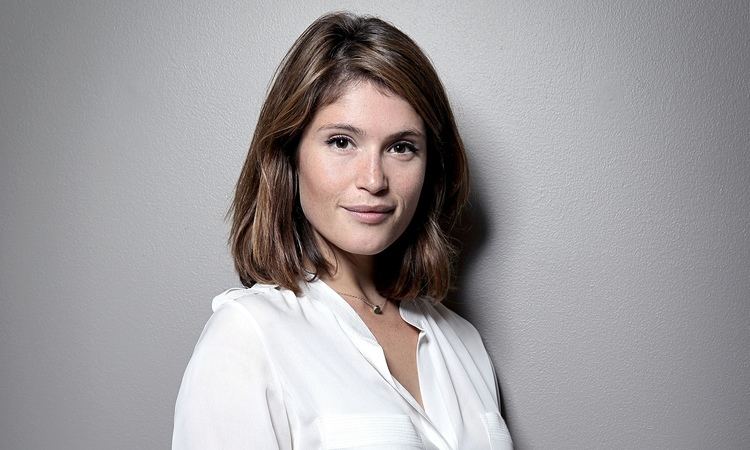 At age 16, Arterton left school to attend the Miskin Theatre at North West Kent College in Dartford. She received a full government grant to study at the Royal Academy of Dramatic Art (RADA), although she said in 2008 that she "got up to her eyes in debt with a student loan." She graduated from RADA school in 2008. Her sister, Hannah Arterton, is also an actress.
Career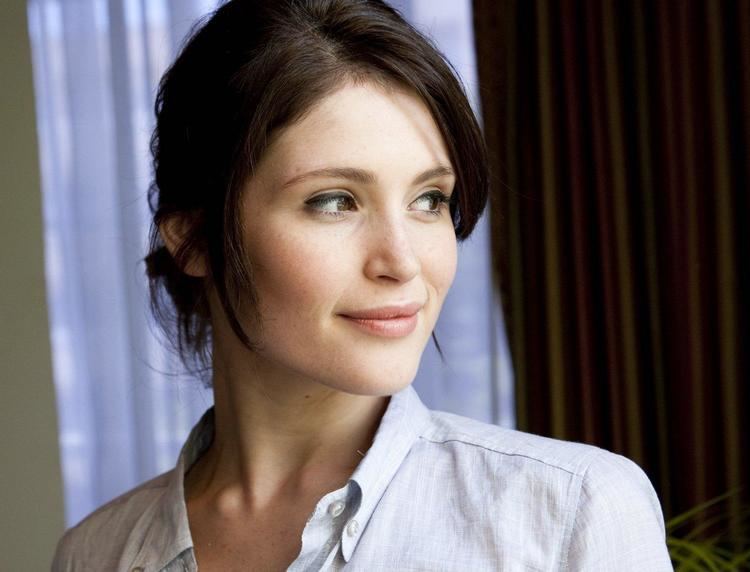 Arterton won her first professional role in Stephen Poliakoff's Capturing Mary while she was still at drama school. She made her stage debut as Rosaline in Shakespeare's Love's Labour's Lost at the Globe Theatre in London in July 2007 before graduating later that year. She made her film debut in St Trinian's (2007) as Head Girl Kelly.
In 2008, she appeared in the James Bond film Quantum of Solace. Chosen from around fifteen hundred candidates, Arterton plays Bond Girl Strawberry Fields, in what is described as a "nice-sized role". Arterton describes her character as "the thinking man's crumpet". In the same year, she played the eponymous protagonist in the BBC adaptation of Thomas Hardy's Tess of the d'Urbervilles. Also in 2008, she played Elizabeth Bennet in the ITV serial, Lost in Austen. Her most controversial role to date was in the 2009 film The Disappearance of Alice Creed, in which her character is kidnapped and abused in several graphic nude scenes. The role required her to be handcuffed to a bed and wear a ball gag in her mouth throughout. She requested that she be left tied to the bed even when the camera was not on her to help her performance. She joked that the crew would put the ball gag back in if she was chatting too much.
In 2010, Arterton made her West End debut in the UK premiere of The Little Dog Laughed. She was originally attached to star in a new adaptation of Wuthering Heights as Catherine Earnshaw; however, she later left the project. In 2008 Arterton announced that she was "soon to be in a film adaptation of the book Burden of Desire in a starring role", but as of 2016 the film has not been produced.
Arterton appeared in pivotal roles in the 2010 films Clash of the Titans and Prince of Persia: The Sands of Time, and played the lead in Tamara Drewe. In 2010 Arterton also starred in the Almeida Theatre's production of "The Master Builder." In 2011, Arterton was nominated twice by the British Academy of Film and Television Arts for her performances in Tamara Drewe and The Disappearance of Alice Creed. In November 2012, she was selected as a member of the main competition jury at the 2012 International Film Festival of Marrakech.
Arterton starred in the action horror film Hansel and Gretel: Witch Hunters as Gretel opposite the actor Jeremy Renner who played Hansel. The 3-D film was set 15 years after Hansel and Gretel killed the witch who kidnapped them. It was released on 25 January 2013. In January 2014, she took the title role in John Webster's The Duchess of Malfi, the inaugural production at the Sam Wanamaker Playhouse, the new indoor theatre at Shakespeare's Globe. In the same year, she starred with Ryan Reynolds, Anna Kendrick and Jacki Weaver in the psychological thriller film, The Voices.
In 2014–2015, Arterton was starring in Made in Dagenham, a stage musical about the Ford sewing machinists strike of 1968 concerning equal pay for women. She played a woman named Rita O'Grady and her performance received mixed to negative reviews from critics. Simon Edge, for the Daily Express, complained of an "underpowered central performance from Gemma Arterton as Rita ... she lacks any of the goofy charisma that Sally Hawkins brought to the film role, so that it's hard to see how her character ever came to the fore of this dispute". The show closed after only five months, due to poor ticket sales. Since its premiere on 5 November 2014 at the Adelphi Theatre in London, she has publicly expressed her support for their cause.
In a 2015 interview with the Independent newspaper, Arterton stated that she was director Jonathan Glazer's choice for the lead role in his movie Under the Skin. However, Glazer was forced to recast due to Arterton's perceived lack of 'star power'.
In February 2016, Arterton started a run playing the title role in the Shakespeare's Globe transfer of Nell Gwynn, at the West End's Apollo Theatre. In July 2016 she was named as a member of the main competition jury for the 73rd Venice International Film Festival. and she will play Vita Sackville-West in upcoming film Vita & Virginia
Personal life
From 2007 to 2008, Gemma had an 18-month relationship with John Nolan. They met on the set of Quantum of Solace and lived together near Alexandra Palace. In 2008, she had a relationship with Spanish stuntman Eduardo Munoz, whom she met on the set of Prince of Persia: The Sands of Time, when he was hired to teach her to ride horses. They lived together in a flat in London and split up after six months.
On 5 June 2010, Arterton married Italian businessman Stefano Catelli, who works for a British fashion marketing company, in a private ceremony in Zuheros, Spain, less than a year after the couple began dating and getting engaged at the Download music festival in 2009. In early 2013, Arterton and her husband separated, and in August 2015 their divorce was finalised "by [mutual] consent" at the Central Family Court in High Holborn. Arterton stated she "never really believed in exchanging vows", and that she's not sure she would "want to walk down the aisle again." In 2013, Gemma stated that she wants to wait until she has accomplished something in the acting world before having children.
Since 2013, she has been in a relationship with Franklin Ohanessian, a French film assistant director whom she met on the set of The Voices in 2013 and worked together with in the film Gemma Bovery.
Filmography
Actress
-
Watch the Skies (filming)(voice)
-
The Critic (post-production)
as
Nina Land
2023
Culprits (TV Series) (post-production)
as
Dianne
- Episode #1.1 (2023) - Dianne
2023
Funny Woman (TV Series)
as
Barbara Parker / Sophie Straw
- Episode #1.6 (2023) - Barbara Parker / Sophie Straw
- Episode #1.5 (2023) - Barbara Parker / Sophie Straw
- Episode #1.4 (2023) - Barbara Parker / Sophie Straw
- Episode #1.3 (2023) - Barbara Parker / Sophie Straw
- Episode #1.2 (2023) - Barbara Parker / Sophie Straw
- Episode #1.1 (2023) - Barbara Parker / Sophie Straw
2021
Moley (TV Series)
as
Mona Lisa
- Paper Moleche (2022)
- Old Coot's Secrets (2022) - Mona Lisa
- Mona's Monstrous Makeover (2022) - Mona Lisa
- Lizzie (2022) - Mona Lisa
- Rally Ho (2022) - Mona Lisa
- A Book by It's Cover: Part 2 (2022) - Mona Lisa
- A Book by It's Cover: Part 1 (2022) - Mona Lisa
- MoleCare Plan (2022) - Mona Lisa
- My Burrow is Your Burrow (2022) - Mona Lisa
- Dotty's Disastrous Day (2022) - Mona Lisa
- Hurley Burley (2022) - Mona Lisa
- Some Like It Cool (2021) - Mona Lisa (voice)
- Three Gentlemen of Moletown (2021) - Mona Lisa (voice)
- The Magic Rectangle (2021)
2022
The Amazing Maurice
as
Peaches (voice)
2022
The Cunning (Short)
as
Elizabeth
2022
Rogue Agent
as
Alice Archer
2021
Jessie Ware: Remember Where You Are (Music Video short)
as
Lonely Walking Woman
2020
Black Narcissus (TV Mini Series)
as
Sister Clodagh
- Episode #1.3 (2020) - Sister Clodagh
- Episode #1.1 (2020) - Sister Clodagh
- Episode #1.2 (2020) - Sister Clodagh
2020
Hayley Alien (Short)
as
Woman on the Bridge
2020
Unprecedented: Real Time Theatre from a State of Isolation (TV Series)
as
Ellie
- Episode #1.2 (2020) - Ellie
2019
StarDog and TurboCat
as
Cassidy (voice)
2019
Master Moley (Short)
as
Mona Lisa (voice)
2019
How to Build a Girl
as
Maria von Trapp
2019
Murder Mystery
as
Grace Ballard
2019
Comic Relief: Mamma Mia! Here We Go Yet Again (Short)
as
Lily James
2018
It's Me, Sugar (Short)
as
Marilyn Monroe
2018
Watership Down (TV Mini Series)
as
Clover
- The Siege (2018) - Clover (voice)
- The Escape (2018) - Clover (voice)
- The Raid (2018) - Clover (voice)
- The Journey (2018) - Clover (voice)
2018
Vita & Virginia
as
Vita Sackville-West
2018
Leading Lady Parts (TV Short)
as
Panelist 2
2018
Urban Myths (TV Series)
as
Marilyn Monroe
- Marilyn Monroe and Billy Wilder (2018) - Marilyn Monroe
2017
National Theatre Live: Saint Joan
as
Joan
2016
Bonobo: Kerala (Music Video)
as
Woman
2016
Their Finest
as
Catrin Cole
2016
The History of Love
as
Alma Mereminski
2016
The Girl with All the Gifts
as
Helen Justineau
2016
The Complete Walk: Love's Labour's Lost (Short)
as
Rosaline
2016
Some Mothers Do 'Ave 'Em (TV Series)
as
Jessica Spencer
- Sport Relief Special (2016) - Jessica Spencer
2014
Gemma Bovery
as
Gemma Bovery
2014
The Duchess of Malfi (TV Movie)
as
The Duchess of Malfi
2014
Inside No. 9 (TV Series)
as
Gerri
- Tom & Gerri (2014) - Gerri
2013
Runner Runner
as
Rebecca Shafran
2013
Song for Marion: Deleted Scenes (Video short)
as
Elizabeth (uncredited)
2013
Hansel & Gretel: Witch Hunters
as
Gretel
2012
Unfinished Song
as
Elizabeth
2012
It's Getting Late (Short)
as
Sarah
2011
Astonish Me (Short)
as
The Guide
2010
Love's Labour's Lost (Globe Theatre Version) (Video)
as
Rosaline
2010
A Turtle's Tale: Sammy's Adventures
as
Shelly (voice)
2010
Tamara Drewe
as
Tamara Drewe
2010
Prince of Persia: The Sands of Time
as
Tamina
2010
Clash of the Titans
as
Io
2009
St Trinian's 2: The Legend of Fritton's Gold
as
Kelly
2009
The Disappearance of Alice Creed
as
Alice Creed
2009
The Boat That Rocked
as
Desiree
2008
Avon 'Bond Girl 007' Perfume Television Commercial (Video short)
as
Bond Girl
2008
Quantum of Solace
as
Strawberry Fields
2008
Tess of the D'Urbervilles (TV Mini Series)
as
Tess Durbeyfield
- Episode #1.4 (2008) - Tess Durbeyfield
- Episode #1.3 (2008) - Tess Durbeyfield
- Episode #1.2 (2008) - Tess Durbeyfield
- Episode #1.1 (2008) - Tess Durbeyfield
2008
Lost in Austen (TV Mini Series)
as
Elizabeth Bennet / Elisabeth Bennet
- Episode #1.4 (2008) - Elizabeth Bennet
- Episode #1.1 (2008) - Elisabeth Bennet
2008
A Deal Is a Deal
as
Frankie Cassidy
2007
Capturing Mary (TV Movie)
as
Liza
Producer
2023
Funny Woman (TV Series) (executive producer - 6 episodes)
- Episode #1.6 (2023) - (executive producer)
- Episode #1.5 (2023) - (executive producer)
- Episode #1.4 (2023) - (executive producer)
- Episode #1.3 (2023) - (executive producer)
- Episode #1.2 (2023) - (executive producer)
- Episode #1.1 (2023) - (executive producer)
2021
Jessie Ware: Remember Where You Are (Music Video short) (producer)
2020
Hayley Alien (Short) (producer)
2020
Summerland (executive producer)
2018
Vita & Virginia (executive producer)
2018
Leading Lady Parts (TV Short) (producer)
2017
The Escape (executive producer)
Soundtrack
2020
Summerland (performer: "Where's That Rainbow")
2014
The Voices (performer: "Knock on Wood", "Sing a Happy Song")
2012
Unfinished Song (performer: "The Most Beautiful Girl")
2012
Byzantium (performer: "The Unquiet Grave", "Your Baby Has Gone Down the Plughole (A Mother's Lament))
2008
Tess of the D'Urbervilles (TV Mini Series) (performer - 1 episode)
- Episode #1.3 (2008) - (performer: "The Snows They Melt The Soonest" - uncredited)
2008
A Deal Is a Deal (performer: "A New England")
Self
2021
Hollywood Insider (TV Series)
as
Self
- The King's Man' Premiere & Reactions - Ralph Fiennes, Gemma Arterton, Daniel Bruhl & Bob Iger (2021) - Self
2008
Entertainment Tonight (TV Series)
as
Self
- Episode #41.87 (2021) - Self
- Episode dated 27 May 2010 (2010) - Self
- Episode dated 10 May 2010 (2010) - Self
- Episode dated 6 May 2010 (2010) - Self
- Episode dated 19 March 2008 (2008) - Self
- Episode dated 26 February 2008 (2008) - Self
2021
Beyond the Trailer (TV Series)
as
Self
- The King's Man INTERVIEW - Behind The Scenes with Harris Dickinson & Gemma Arterton (2021) - Self
2021
IMDb on the Scene - Interviews (TV Series)
as
Self - Guest
- The King's Man (2021) - Self - Guest
2010
The One Show (TV Series)
as
Self / Self - Guest
- Gary Barlow with the Puppini Sisters, Gemma Arterton & Joel Dommett (2021) - Self
- Episode dated 10 April 2017 (2017) - Self
- Episode #6.177 (2011) - Self - Guest
- Episode dated 13 May 2010 (2010) - Self
2010
This Morning (TV Series)
as
Self
- Episode dated 10 December 2020 (2020) - Self
- Episode dated 6 February 2013 (2013) - Self
- Episode dated 24 February 2010 (2010) - Self
2020
There's Something About Movies (TV Series)
as
Self - Panellist
- Episode #3.1 (2020) - Self - Panellist
2018
Días de cine (TV Series)
as
Self - Interviewee
- Episode dated 11 September 2020 (2020) - Self - Interviewee
- Episode dated 14 December 2018 (2018) - Self - Interviewee
2020
Hollywood First Look (TV Series)
as
Self
- Episode #2.64 (2020) - Self
2010
Made in Hollywood (TV Series)
as
Self
- The Secret: Dare to Dream/Yes, God, Yes/The Fight (2020) - Self
- Episode #6.3 (2010) - Self
- Episode #5.27 (2010) - Self
2020
Film Threat (TV Series)
as
Self
- DIRECTOR JESSICA SWALE & ACTRESS GEMMA ARTERTON TALK SUMMERLAND - Film Threat Podcast Live (2020) - Self
2018
Ctrl Alt Delete (Podcast Series)
as
Self
- 140 Gemma Arterton: On Escaping And Creating (2018) - Self
2018
The EE British Academy Film Awards (TV Special)
as
Self - Presenter
2017
My Astonishing Self: Gabriel Byrne on George Bernard Shaw (TV Movie documentary)
as
Self
2017
Their Finest: Flickers of Hope - The Making of Their Finest (Video short)
as
Self
2017
C à vous (TV Series)
as
Self
- Episode dated 27 March 2017 (2017) - Self
2013
The Graham Norton Show (TV Series)
as
Self - Guest
- Tom Hanks/Joseph Gordon-Levitt/Gemma Arterton/Mo Farah/Olly Murs (2016) - Self - Guest
- Matthew Perry/Miriam Margolyes/Gemma Arterton/Jack Savoretti (2016) - Self - Guest
- Denzel Washington/Gemma Arterton/Peter Capaldi/George Ezra (2014) - Self - Guest
- Delia Smith/Jeremy Renner/Gemma Arterton/Matt Lucas/Rita Ora (2013) - Self - Guest
2016
World Film Report (TV Series)
as
Self
- Venice de guang ying 73 nian, lao pai dian ying jie de chuang xin yu jian chi (2016) - Self
2016
73rd Venice Film Festival Awards Ceremony (TV Special)
as
Self - Jury Member
2016
Today at Wimbledon (TV Series)
as
Self - Spectator
- 2016: Day 3 (2016) - Self - Spectator (uncredited)
2016
Wimbledon (TV Series)
as
Self - Spectator
- 2016: Day 3, Part 4 (2016) - Self - Spectator (uncredited)
- 2016: Day 3, Part 3 (2016) - Self - Spectator (uncredited)
2015
Mel & Sue (TV Series)
as
Self
- Episode #1.2 (2015) - Self
2014
Sunday Night at the Palladium (TV Series)
as
Self
- Episode #1.3 (2014) - Self
2014
Newsnight (TV Series)
as
Self
- Episode dated 26 August 2014 (2014) - Self
2014
The Mysterious Mr Webster (TV Movie)
as
Self - Performer in The Duchess of Malfi
2014
The Olivier Awards 2014 (TV Special)
as
Self - Host
2013
Movie Talk (TV Series)
as
Self
2013
Song for Marion: Interviews (Video short)
as
Self / Elizabeth
2013
Song for Marion: Out Takes (Video short)
as
Self / Elizabeth (uncredited)
2013
The Jonathan Ross Show (TV Series)
as
Self - Guest
- Max Beesley, Philip Glenister, Marc Warren, Gemma Arterton, Carla Bruni, Lee Evans and Primal Scream. (2013) - Self - Guest
2013
Revealed (TV Series)
as
Self
- Gemma Arterton (2013) - Self
2013
Vivir de cine (TV Series)
as
Self
- Episode #1.19 (2013) - Self
2013
The BRIT Awards 2013 (TV Special)
as
Self
2013
Conan (TV Series)
as
Self - Guest
- The Least Fantastic Pants of Professor Downplays-His-Pants (2013) - Self - Guest
2012
How to Behave (Short)
as
Self
2012
Remembering World War I (Short)
as
Self
2011
Tamara Drewe: Red Carpet Special (Video documentary short)
as
Self
2011
Reconstructing Tamara Drewe (Video short)
as
Self
2010
Cinema 3 (TV Series)
as
Self - Interviewee
- Episode dated 13 November 2010 (2010) - Self - Interviewee
- Episode dated 22 May 2010 (2010) - Self - Interviewee
- Episode dated 3 April 2010 (2010) - Self - Interviewee
2010
Maltin on Movies (TV Series)
as
Self -Guest
- Red (2010) - Self -Guest
2010
Up Close with Carrie Keagan (TV Series)
as
Self
- Episode dated 8 October 2010 (2010) - Self
2010
Janela Indiscreta (TV Series)
as
Self
- Episode #1.32 (2010) - Self
- Episode #1.14 (2010) - Self
- Episode #1.8 (2010) - Self
2010
The Sands of Time: The Making of 'Prince of Persia' (Video documentary)
as
Self
2010
Breakfast (TV Series)
as
Self - Actress
- Episode dated 9 September 2010 (2010) - Self - Actress
2010
Clash of the Titans: Focus Points (Video documentary short)
as
Self
2010
Clash of the Titans: Sam Worthington, an Action Hero for the Ages (Video short)
as
Self
2010
Late Night with Jimmy Fallon (TV Series)
as
Self - Guest
- Episode dated 28 May 2010 (2010) - Self - Guest
2010
Novum Nieuws Entertainment (TV Series)
as
Self
- Jake Gyllenhaal Onzeker Over Brits Accent (2010) - Self
2010
The Project (TV Series)
as
Self
- Episode #1.208 (2010) - Self
2010
Friday Night with Jonathan Ross (TV Series)
as
Self - Guest
- Episode #18.12 (2010) - Self - Guest
2008
Xposé (TV Series)
as
Self
- Episode #4.144 (2010) - Self
- Episode #4.137 (2010) - Self
- Episode #3.38 (2008) - Self
2010
Live from Studio Five (TV Series)
as
Self
- Episode #1.135 (2010) - Self
2010
Clash of the Titans: A G4 Special (TV Movie documentary)
as
Self
2010
First Light Awards 2010 (TV Special)
as
Self (uncredited)
2009
Reading and Leeds Festival (TV Series)
as
Self
- Maximo Park & Ian Brown (2009) - Self
2009
Quantum of Solace: Crew Files Webisodes (Video documentary)
as
Self
2009
Quantum of Solace: Director Marc Forster (Video short)
as
Self
2009
Quantum of Solace: On Location (Video short)
as
Self
2009
The Orange British Academy Film Awards (TV Special)
as
Self - Presenter
2009
The Orange British Academy Film Awards: Red Carpet (TV Special)
as
Self
2008
Quantum of Solace: Newswrap (Video documentary short)
as
Self
2008
The Making of the 'Bond Girl 007' Perfume Television Commercial (Video documentary short)
as
Self
2008
35mm (TV Series documentary)
as
Self / Strawberry Fields
- 35mm Special: Quantum of Solace (2008) - Self / Strawberry Fields
2008
Marc Forster - Der Weg zu 007 (Documentary)
as
Self
2008
Quantum of Solace: Royal World Premiere Special (TV Movie)
as
Self
2008
Film 24 (TV Series)
as
Self / Strawberry Fields
- Episode dated 31 October 2008 (2008) - Self / Strawberry Fields
2008
Film '72 (TV Series)
as
Self / Strawberry Fields
- Quantum of Solace Special (2008) - Self / Strawberry Fields
- Episode dated 15 January 2008 (2008) - Self
2008
Bond on Location (TV Movie documentary)
as
Self
2008
Empire Movie Awards 2008 (TV Special)
as
Self
2008
Brit Awards 2008 (TV Special)
as
Self
2008
Quantum of Solace: Bond 22 Press Conference (Video documentary short)
as
Self
2002
Bond Girls Are Forever (TV Movie documentary)
as
Self
Archive Footage
2021
Being James Bond: The Daniel Craig Story (Video documentary)
as
Self
2017
Extra (TV Series)
as
Self
- Town (2017) - Self
2013
The Graham Norton Show (TV Series)
as
Self
- Compilation Show (2017) - Self
- Compilation (2013) - Self
2011
Almost Famous IV (TV Movie documentary)
as
Self
2008
Omega 'Quantum of Solace' Television Commercial (Video short)
as
Strawberry Fields
2008
The South Bank Show (TV Series documentary)
- James Bond (2008)
2008
Quantum of Solace: Proposed Theme Song (Music Video short)
as
Self
References
Gemma Arterton Wikipedia
(Text) CC BY-SA