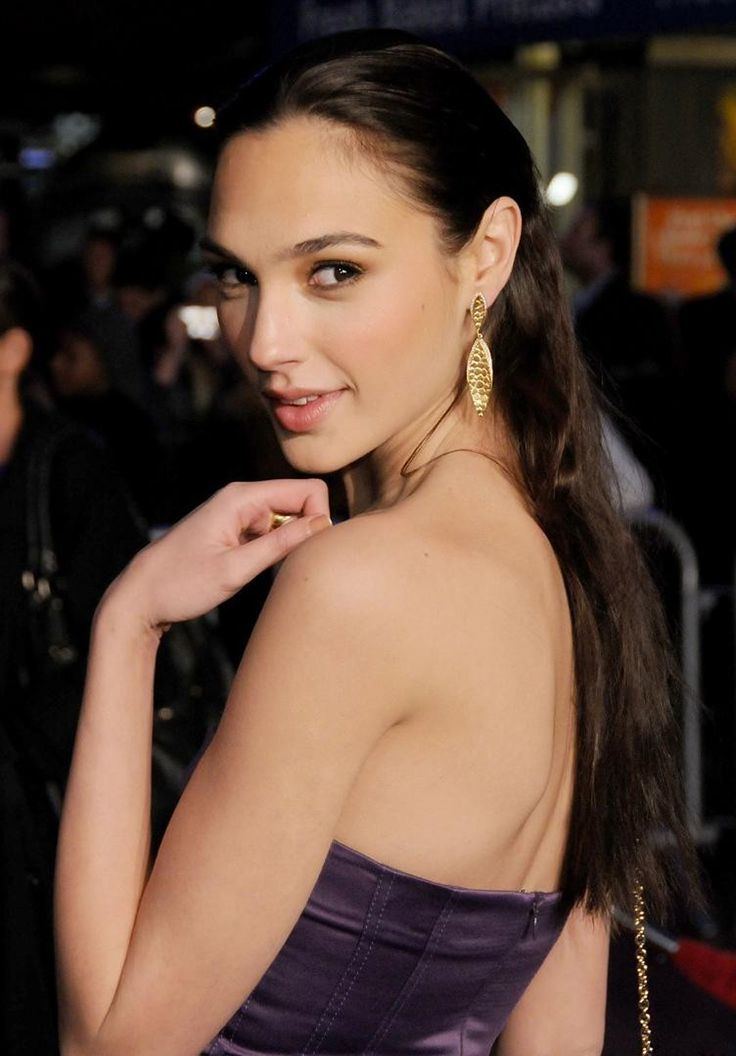 Gal Gadot was born in Petah Tikva, Israel, and raised in its neighbouring city Rosh HaAyin. In Hebrew, her first name means "wave" and her surname means "riverbanks". Her parents are Irit (née Weiss), a teacher, and Michael Gadot, an engineer. Both her parents were born in Israel, and they had Hebraized their surname from "Greenstein". Her father is a sixth-generation Israeli. Her maternal grandparents were born in Europe; her grandfather, who was imprisoned in Auschwitz, survived the Holocaust, and her grandmother left before the Nazi invasion. Gadot has stated that she was brought up in a "very Jewish, Israeli family environment". Her ancestry is Polish-Jewish, Austrian-Jewish, German-Jewish, and Czech-Jewish. She has one younger sister named Dana. Her high school major was biology. She says that in high school she was successful at basketball because of her height. As a teenager, her first jobs were babysitting and at Burger King. As an adult, Gadot started studying law and political science twice at the IDC Herzliya college.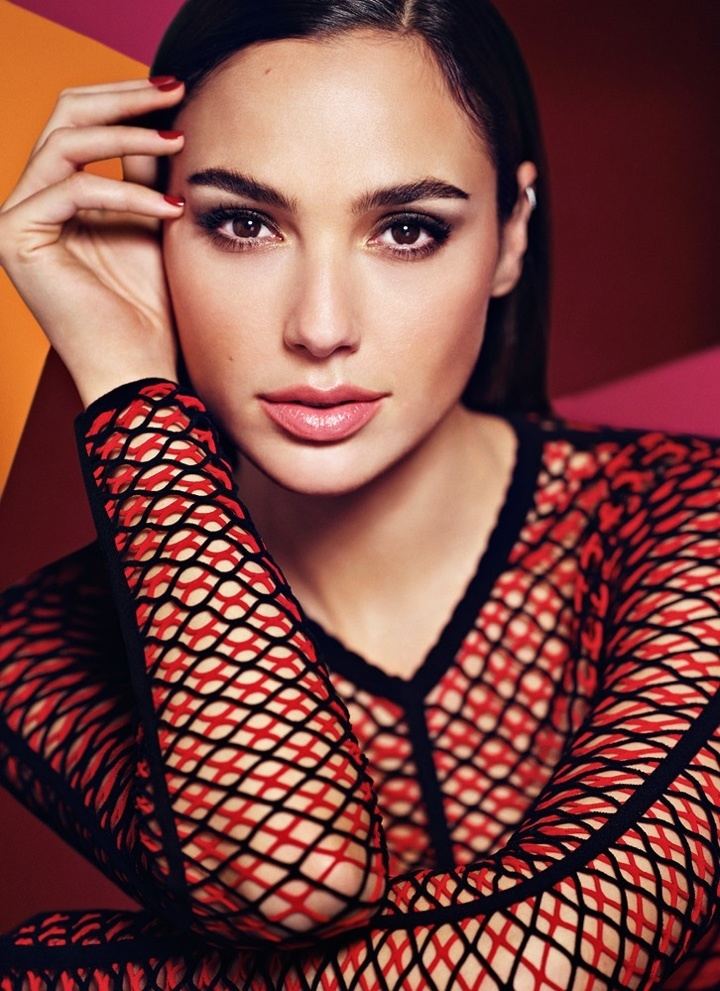 Between the age of 18-20, Gadot served for two years as an enlisted soldier in the Israel Defense Forces, serving as a combat trainer. She says of her Time in the army: "You give two or three years, and it's not about you. You learn discipline and respect." Gadot says that her background helped her to win the role of Gisele in Fast & Furious: "I think the main reason was that the director Justin Lin really liked that I was in the military, and he wanted to use my knowledge of weapons."
Gadot has led international campaigns as a model for Miss Sixty, Huawei smartphones, Captain Morgan rum, Gucci fragrances and Vine Vera skincare ranges, and Jaguar Cars. In 2015, she became the face of Gucci's Bamboo perfume brand. She has featured as the covergirl on Cosmopolitan, Glamour, Bride Magazine, Entertainment Weekly, UMM, Cleo, Fashion, Lucire, FHM. Gadot has been the main model for fashion brand Castro in 2008–2016. In 2013, her combined annual modelling and acting salary was estimated at NIS 2.4 million, which was ahead of a number of other famous Israeli models such as Esti Ginzburg and Shlomit Malka, although significantly behind Bar Refaeli.
At the age of 18 Gadot won the 2004 Miss Israel beauty pageant, and next competed in the Miss Universe 2004 pageant in Ecuador. She carried out her two-year military service from the age of 20, then studied law.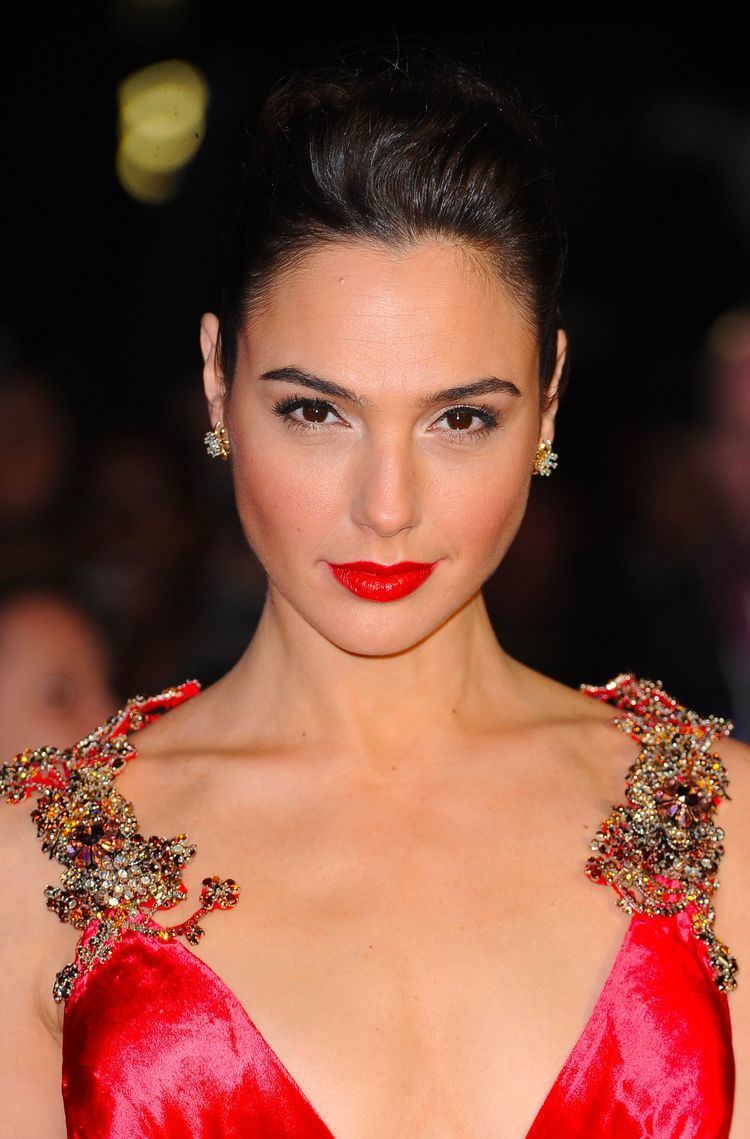 In 2007, 21-year-old Gadot was in the Maxim photo shoot, "Women of the Israeli Army", and was then featured on the cover of the New York Post. In April 2012, Shalom Life ranked her Number 5 on its list of "the 50 most talented, intelligent, funny, and gorgeous Jewish women in the world", behind model Bar Refaeli and actress Eva Green. In 2014, Gadot was one of two Israeli actresses, along with Odeya Rush, listed as an upcoming leading lady by InStyle magazine.
After Gadot had completed her first year of school a casting director contacted her agent to have Gadot audition for the part of Bond girl Camille Montes in the film Quantum of Solace. Although the part eluded her, a few months later, Gadot starred in the 2008 Israeli drama Bubot. Three months later, the casting director from her Quantum of Solace audition cast Gadot for the role of Gisele Yashar in Fast & Furious, the fourth film in The Fast & the Furious franchise, having won the role over six other actresses. Gadot performed her own stuntwork in those films.
In 2010, she had small roles in the action-comedy Date Night and the action-adventure Knight and Day. 2011 brought her back to The Fast & the Furious franchise, reprising her role as Gisele in Fast Five. In 2013, Gadot played Gisele again in Fast & Furious 6.
Gadot played Wonder Woman in the movie Batman v Superman: Dawn of Justice (2016). Gadot received swordsmanship, Kung Fu kickboxing, capoeira and Brazilian jiu-jitsu training in preparation for the role. Gadot's performance as the superhero, which is the first Time for the character on film, was hailed as one of the best parts of the film.
Also in 2016, she had a small role in John Hillcoat's crime-thriller Triple 9, where she starred along with Kate Winslet and Aaron Paul. Later that year, she co-starred in the thriller film Criminal, as the wife of Ryan Reynolds' character, alongside Kevin Costner, Gary Oldman, and Tommy Lee Jones. Her final film of 2016 was the comedy Keeping Up with the Joneses, in which she played a secret agent, alongside Isla Fisher and Jon Hamm.
In 2017, Gadot starred in a solo film for her character, Wonder Woman. She will reprise the role in the ensemble Justice League film scheduled for release on November 17, 2017, which would be her third DC Extended Universe installment. In 2017 Gadot was also invited to become a member of the Academy of Motion Picture Arts and Sciences.
Gadot, fellow Wonder Woman actress Lynda Carter, DC Entertainment President Diane Nelson, Wonder Woman director Patty Jenkins and U.N. Under-Secretary General Cristina Gallach appeared at the United Nations on October 21, 2016, the 75th anniversary of the first appearance of Wonder Woman, to mark the character's designation by the United Nations as its "Honorary Ambassador for the Empowerment of Women and Girls". The gesture was intended to raise awareness of UN Sustainable Development Goal No. 5, which seeks to achieve gender equality and empower all women and girls by 2030. The decision was met with protests from UN staff members who stated in their petition to UN Secretary-General Ban Ki-moon that the character is "not culturally encompassing or sensitive", and served to objectify women. As a result, the character was stripped of the designation, and the project ended December 16.
Gadot married Israeli real estate developer Yaron Versano on September 28, 2008. They have two daughters. Until 2015, the couple used to own a luxury hotel in Tel Aviv, which Gadot says she helped to run, including changing the bedsheets in the rooms herself. They sold their hotel to Roman Abramovich in 2015 for $26 million.