Role

Figure skater




Choreographer

Lori Nichol




Name

Gabrielle Daleman




Home town

Newmarket





Weight

46 kg




Training locations

Toronto




Height

1.52 m




Country represented

Canada








Born

January 13, 1998 (age 17) (

1998-01-13

)

Toronto, Ontario




Former coach

Andrei Berezintsev, Inga Zusev, Michael Daleman, Kent Grice




Skating club

Toronto Cricket, Skating and Curling Club




Former skating club

Hilltop Skating Club of Newmarket




Coach

Lee Barkell, Brian Orser, Tracy Wilson




Profiles




Twitter




Former choreographer

Andrei Berezintsev




Former training locations

Richmond Hill, Ontario



2017 Worlds Ladies LP Gabrielle Daleman Rhapsody in Blue by George Gershwin
Gabrielle "Gabby" Daleman (born January 13, 1998) is a Canadian figure skater. She is the 2017 World bronze medalist, 2017 Four Continents silver medalist, 2014 CS Autumn Classic champion, and 2015 Canadian national champion. She represented Canada at the 2014 Winter Olympics in Sochi.
Contents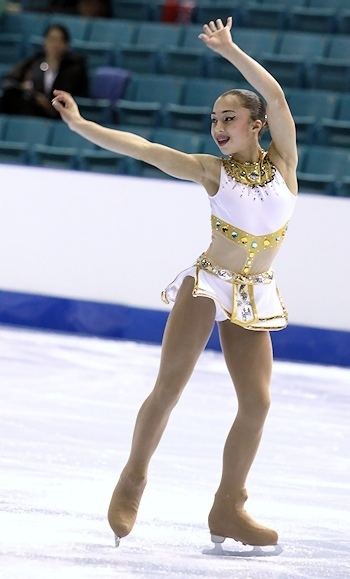 Gabrielle daleman free skate at 2015 world figure skating championships
Personal life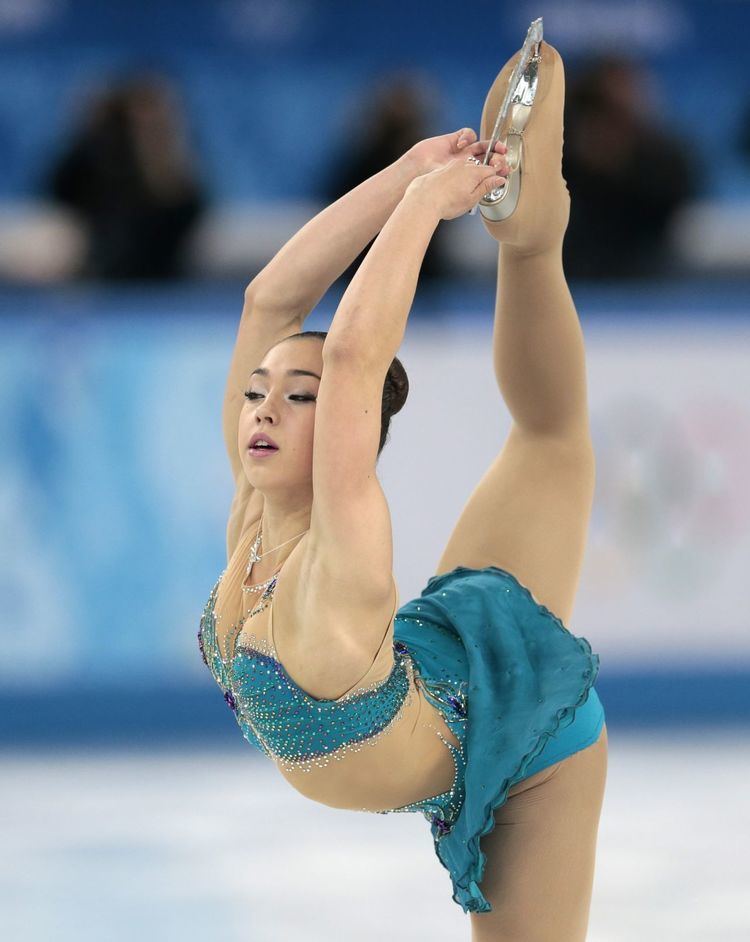 Gabrielle Daleman was born January 13, 1998 in Toronto, Ontario, Canada, to Rhonda and Michael Daleman. She has a younger brother, Zack, who is also a competitive figure skater. She lives in Newmarket, Ontario and attended Pickering College.
Career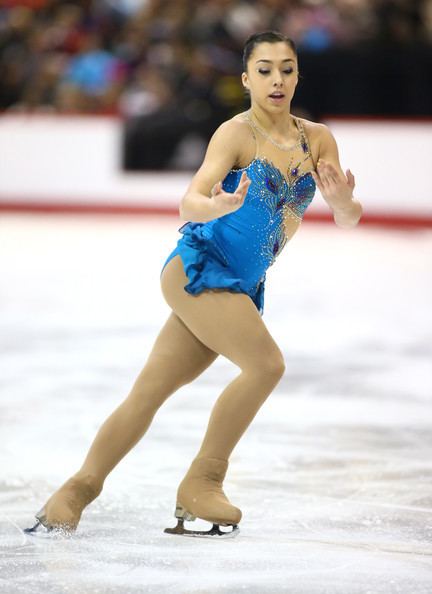 Daleman began skating at age four. Her motivation grew after watching Joannie Rochette compete at the 2006 Winter Olympics.
2012–13 season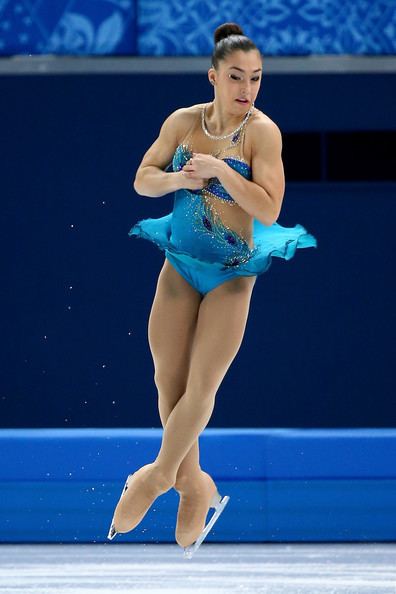 Daleman debuted on the ISU Junior Grand Prix series in autumn 2012. At the 2013 Canadian Championships, she won the silver medal behind Kaetlyn Osmond. She was sent to the 2013 World Junior Championships and finished sixth.
2013–14 season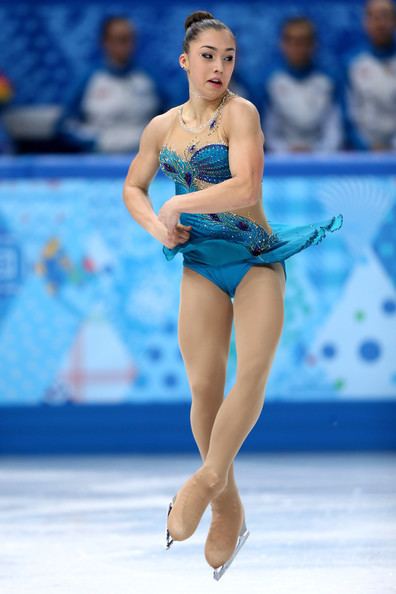 Daleman continued on the JGP series in the 2013–14 season and won bronze at her event in Poland. In January 2014, after repeating as national silver medalist at the Canadian Championships, she was named in Canada's team to the 2014 Winter Olympics in Sochi in February. At 16 years of age, she was the youngest athlete in the Canadian delegation. Daleman was not assigned to the team event, in which Team Canada won silver, but did compete in the individual event and finished 17th. Around February 2014, she developed a stress reaction (a precursor to a stress fracture) and plantar fasciitis in her right foot.
2014–15 season
In 2014–15, Daleman won the 2014 Skate Canada Autumn Classic, an ISU Challenger Series event. Making her senior Grand Prix debut, she placed fifth at the 2014 Cup of China and sixth at the 2014 NHK Trophy. Competing with a strep throat at the 2015 Canadian Championships, she placed first in the short program and second in the free skate. Daleman won the national title by a margin of 1.78 points over Alaine Chartrand. She finished seventh at the 2015 Four Continents Championships, 21st at the 2015 World Championships in Shanghai, and 8th at the 2015 World Team Trophy.
In the spring of 2015, Daleman parted ways with her longtime coaches – Andrei Berezintsev and Inga Zusev – and moved from Richmond Hill, Ontario to Toronto to train at the Toronto Cricket, Skating and Curling Club under Lee Barkell (as her main coach), Brian Orser, and Tracy Wilson.
2015–16 season
Daleman started the 2015–16 season on the Challenger Series (CS), finishing 4th at the 2015 Ondrej Nepela Trophy. Competing on the Grand Prix series, she placed 5th at the 2015 Skate Canada International and 6th at the 2015 Trophée Éric Bompard. She won the silver medal at the 2016 Canadian Championships in Halifax, Nova Scotia, finishing behind Alaine Chartrand and ahead of Kaetlyn Osmond. Soon after the event, she experienced severe swelling due to arthritis and tendinitis in her right foot. On her treatment, she said, "I was probably in physio six, seven days a week for about three hours doing exercises, heating, icing, everything I could. I hate needles but I was doing acupuncture to get the swelling out."
Daleman decided to withdraw from the 2016 Four Continents Championships as a precaution. In March, she competed at the 2016 World Championships in Boston. She received personal best scores in the short, free, and total scores, landing her in the top ten for the first time. In the 2015–16 season, Daleman adjusted several aspects of her training and preparation – to practice elements with the same entry and exit as in her programs, improve the precision and timing of her in-between movements, and work more regularly with a mental performance consultant for athletes.
2016–17 season
Daleman took the bronze medal at the 2016 CS Nebelhorn Trophy, behind Mai Mihara and Elizaveta Tuktamysheva, before appearing in her third Grand Prix series. She finished fourth, 2.65 points off the podium, at the 2016 Skate America in Chicago, having ranked fourth in both segments. At her next GP event, the 2016 Trophée de France in Paris, she placed second in the short program, sixth in the free skate, and fourth overall.
In January 2017, Daleman received the silver medal at the 2017 Canadian Championships, finishing second to Kaetlyn Osmond with a deficit of 8.57 points. In February, she ranked first in the short and third in the free skate at the 2017 Four Continents Championships in Gangneung, South Korea. Finishing 3.94 points behind Japan's Mai Mihara, she won the silver medal, becoming the first Canadian ladies' single skater to land on the podium at Four Continents since 2009, when Joannie Rochette also obtained silver.
Following the season, Daleman underwent surgery to have an abdominal cyst removed.
Competitive highlights
GP: Grand Prix; CS: Challenger Series; JGP: Junior Grand Prix
Detailed results
Small medals for short and free programs awarded only at ISU Championships.
References
Gabrielle Daleman Wikipedia
(Text) CC BY-SA