Birth name

Francis John Miller




Name

Frankie Miller




Genres

Rock, AOR, folk rock


Role

Singer-songwriter




Occupation(s)

Singer-songwriter




Years active

1966–present










Born

2 November 1949 (age 66)Bridgeton, Glasgow, Scotland (

1949-11-02

)


Instruments

Vocals, guitar, harmonica




Labels

Chrysalis, Capitol, Mercury


Parents

Frank Miller, Cathy Miller




Albums

Once in a Blue Moon, Full House, Double Trouble, The Rock, High Life




Siblings

Letty Miller, Anne Miller





Similar

Benny Gallagher, Matt McGinn, Graham Lyle
Frankie Miller - It Takes A Lot To Laugh, It Takes A Train To Cry
Francis John Miller (born 2 November 1949) is a Scottish rock singer-songwriter,.
Contents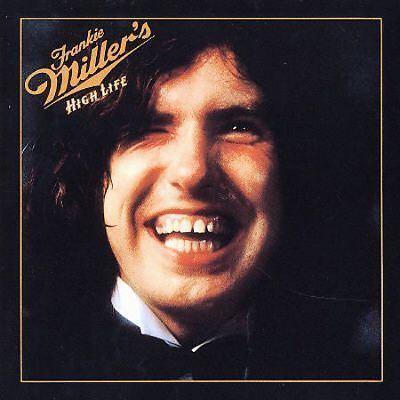 Miller wrote for and performed with many recording artists and is best known for his album Full House, the single "Darlin'" and his duet with Phil Lynott on the Thin Lizzy song "Still in Love with You". In 1978 Bob Seger remarked that Miller "was a huge influence" on him.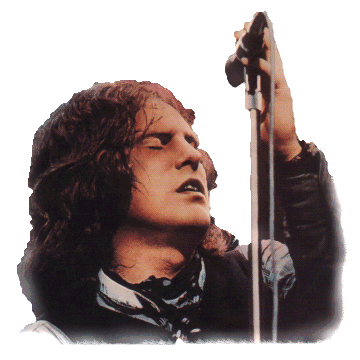 Frankie miller i m falling in love again
Early days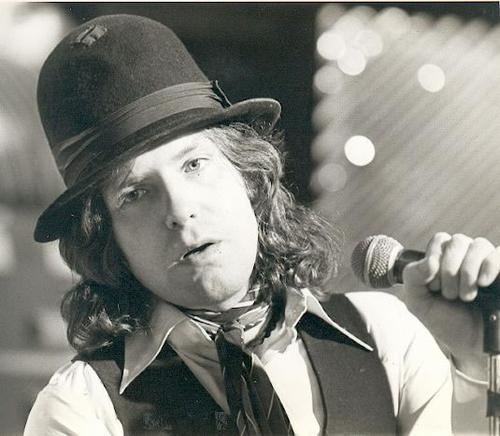 Miller, with elder sisters Letty and Anne, was raised in Colvend Street, Bridgeton in Glasgow, by his parents, Cathy and Frank. He played football for the school team and Harmony Row Boys Club, his love of football probably inherited from his maternal grandfather Archie Kyle who was signed to Glasgow Rangers FC. He attended Sacred Heart Primary School and was an altar boy at the Sacred Heart church.
He first became aware of rock and R&B through his mother's record collection. She had a fondness for Ray Charles while his sisters introduced him to Little Richard and Elvis Presley. He identified instinctively with Little Richard's flamboyant aggression, once saying "The music was alive, exciting, I loved it. I realised later that I could get my own aggression out through music. R&B and Soul Music, I just knew was what I really loved". He started writing songs at the age of nine after being given a guitar by his parents and wrote "I Can't Change It" when he was twelve years old, this song was later recorded by Ray Charles. At 16 years of age, whilst still at school, Miller had his first audition in the Manhattan Club, Bridgeton, Glasgow, and was chosen in preference to Saul Byron to sing with The Deljaks. After a couple of years it was on to West Farm Cottage and then a soul outfit called Sock It To 'Em JB which featured good friend Jimmy Dewar.
1966–1972
Miller began singing professionally as a teenager with a Glasgow band called The Stoics. In mid 1970, he moved to London to further his career. In 1971, he joined forces with the guitarist Robin Trower, who had just left Procol Harum. Miller introduced fellow Glaswegian bassist and vocalist James Dewar to Trower and the three of them, along with ex Jethro Tull drummer Clive Bunker, formed Jude in July 1971, but despite significant coverage in the British music press, they broke up in April 1972 without recording an album. The Miller and Trower composition "I Can't Wait Much Longer" later appeared on Trower's first solo album Twice Removed from Yesterday.
1972–1974
Later in 1972, Miller signed a solo recording contract with Chrysalis Records, and recorded his first LP Once in a Blue Moon, with record producer Dave Robinson. The album was an early example of pub rock, and featured backing by the pub rock band Brinsley Schwarz. Miller received consistently good reviews, although his singles and albums were not chart hits, Chrysalis continued to invest in his talent. In 1974 Miller sang "Still in Love with You", as a duet with Phil Lynott; the song appeared on the Thin Lizzy album, Nightlife. Miller's second album High Life, was produced and partly written by Allen Toussaint and recorded in Atlanta, Georgia during 1974. Although two album tracks, "Shoorah Shoorah" and "Play Something Sweet", subsequently provided hits for Betty Wright and Three Dog Night respectively, the album was not a commercial success.
1975–1978
Miller's next album The Rock (1975) was recorded in San Francisco using the producer Elliot Mazer, who had co-produced Harvest for Neil Young. The next album Full House (1977), was produced by Chris Thomas. The lead off track "Be Good To Yourself" became Miller's first UK Top 40 hit, peaking at No. 27 in the UK Singles Chart during June that year. In 1978 Miller hit the UK Top 10 with the song "Darlin' ", which peaked at No. 6 on 14 October 1978. "Darlin' " also made the Billboard "Bubbling Under" chart in the US, peaking at No. 103. The next single penned by Miller "When I'm Away From You" rose to No. 42 in UK, but failed to chart in US. A few years later, the song became a US Country No. 1 hit for The Bellamy Brothers.
Song writing and further recognition
After the release of Standing on the Edge, which was produced by Barry Beckett, recorded at Muscle Shoals Sound Studio in Alabama and released on Capitol Records, Miller concentrated on songwriting. The Bellamy Brothers follow up, co-written with Miller, titled "Forget About Me", peaked at No. 5 in the US country chart. Miller's songs have earned him many songwriting awards and have been covered by artists such as Hanne Boel, Johnny Cash, Lulu, Ray Charles, Rod Stewart, The Bellamy Brothers, Kim Carnes, Waylon Jennings, Bob Seger, Bonnie Tyler, Roy Orbison, Etta James, Joe Cocker, Joe Walsh and The Eagles.
Chart success and Clint Black
After a long absence from the charts, Miller scored a hit in his native Scotland with the track "Caledonia" (1992) written by fellow Scotsman, Dougie MacLean. The same year he also co-wrote the award-winning song, "Burn One Down", with Clint Black, which reached No. 4 in the US chart.
Film music and acting
During 1979 Miller wrote the opening and closing songs on the film A Sense of Freedom, as well as performing on them. He diversified into acting. During 1979 Miller starred in Peter McDougall's TV film, Just a Boys' Game, directed by John Mackenzie. Further to this success he was offered further acting roles but declined, to focus on songwriting.
In 1983 Miller sang the closing track, "Blue Skies Forever", on the Tom Cruise movie All The Right Moves. "Danger Danger" penned by Miller features in the 1985 movie "Thunder Alley" performed by Leif Garrett. In 1986 Miller wrote and sang the opening and closing songs in Act of Vengeance, which starred Charles Bronson, and his song "It's All Coming Down Tonight" sung by Joan Jett and Michael J. Fox, appeared on the 1987 film Light of Day. "I'd Lie To You For Your Love" written by Miller and Jeff Barry, and performed by Sally Kellerman, appeared in the You Can't Hurry Love film in 1988. "The Boys & The Girls Are Doing It", sung by Vital Signs and written by Miller and Barry, appeared in the 1989 film Bill & Ted's Excellent Adventure. Miller wrote and performed "Where Do The Guilty Go" for the film Ad Fundum in 1993. Miller's version of "Danger Danger" appeared in the 2002 film, Super Sucker.
Miller's song "I Can't Change It" was on the UK TV drama series Cracker and Life on Mars plus the accompanying soundtrack album. "Guilty of the Crime", which Miller wrote with the late Jerry Lynn Williams, featured on the television show RoboCop: The Series, and was later recorded by the Eagles on their album Long Road Out of Eden. "Sending Me Angels" penned by Miller and Jerry Lynn Williams appeared several times in an episode of The Defenders, in which Jim Belushi closes the show performing the song on a grand piano.
"After All (I Live My Life)", which was co-written by Miller/Doris and performed by Miller, appears as the closing song in the Johnny Depp movie, The Rum Diary (2011). "I Can't Change It" written by Miller & performed by Brett Boyett appeared in the Jennifer Aniston film "Life of Crime" (2013). "Fool In Love" which is a Miller/Andy Fraser co write and performed by Miller appears in the movie "The Diary Of A Teenage Girl" (2015)
Illness and recovery
Miller suffered a brain haemorrhage in New York City on 25 August 1994, while writing material for a new band he and Joe Walsh of the Eagles had formed with Nicky Hopkins and Ian Wallace. Miller spent five months in a coma; when he emerged, he was unable to speak or sing. He then went through rehabilitation The BBC Television documentary Stubborn Kinda Fella (1999), featured Miller and his battle to recover. In this documentary, Rod Stewart stated that Miller "was the only white singer to have brought a tear" to his eye.
Miller is no longer able to perform, but a new album containing old takes with Frankie was released 2016. The album, "Double Take" contain 19 songs brilliantly mastered and produced with artist like Rod Stewart, Bonnie Tyler, Joe Walsh, Elton John, Kid Rock among others who are performing duets with Frankie.
Studio albums
Once in a Blue Moon (1973)
High Life (1974)
The Rock (1975)
Full House (1977)
Double Trouble (1978)
Falling in Love (1979) (issued in the US as A Perfect Fit) – UK No. 54
Easy Money (1980)
Standing on the Edge (1982)
Dancing in the Rain (1985)
The following two albums consist of previously unreleased studio material, with Miller's vocals having been recorded before his 1994 brain haemorrhage:
Long Way Home (2006)
Frankie Miller's Double Take (2016)
Live album
BBC Radio 1 Live in Concert (1994)
Compilations
The Very Best of Frankie Miller (1994)
Frankie Miller That's Who (box set) (2011)
Chart singles
"Be Good To Yourself" (May 1977) – UK No. 27
"Darlin' " (October 1978) – UK No. 6
"When I'm Away from You" (January 1979) – UK No. 42
"Caledonia" (March 1992) – UK No. 45
References
Frankie Miller Wikipedia
(Text) CC BY-SA