Covid-19
Shinji Hosoe




Namco System 2




Racing video game




Namco, Atari




Upright and sitdown




1987




Namco, Arc System Works






Up to 8 players simultaneously




2× Motorola 68000 @ 12.288 MHz, Motorola M6809 @ 3.072 MHz, Hitachi HD63705 @ 2.048 MHz




Yamaha YM2151 @ 3.57958 MHz, Namco C140 @ 21.39 kHz




Arcade game, Nintendo Entertainment System




Namco games, Racing video games
Final Lap (ファイナルラップ, Fainaru Rappu) is a racing video game produced by Namco, and released by Atari Games for the United States in 1987. It was the first game to run on Namco's then new System 2 hardware, and is a direct successor to Namco's two earlier Pole Position games (1982-1983). A port for the Nintendo Famicom was developed by Arc System Works.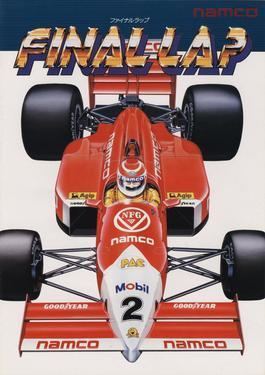 Final Lap was the first racing game to allow up to eight players to simultaneously race on the Suzuka Circuit, in a Formula One race. This was, at the time, considered a revolutionary feature and was implemented by linking together up to four two-player sitdown-style arcade cabinets. It was also arguably the first racing game to implement "rubber banding" to ensure that less talented players were never too far behind the leader, a concept that would be taken much further by the Mario Kart series. There was also a single player mode, in which the player's score was based on how far the car travelled until time ran out or if the player completed four laps (on default settings; the arcade operator can set the lap number to be as low as three or as high as six).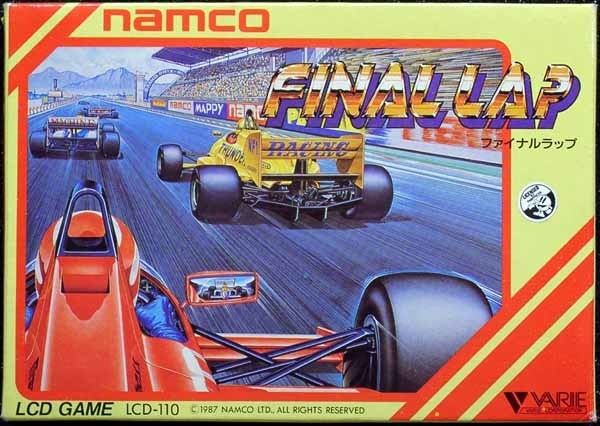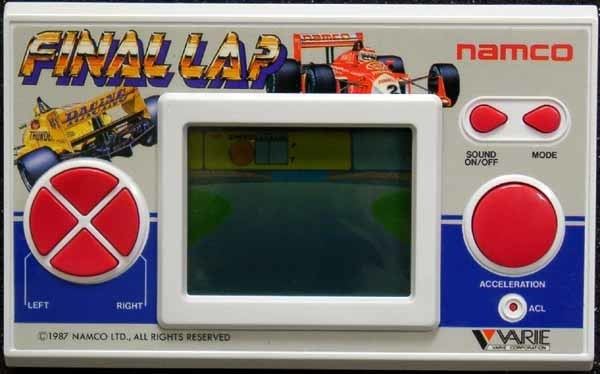 The player pilots Formula One cars of the 1987 season and may choose between Williams-Honda, Lotus-Honda, McLaren-Porsche, or March-Cosworth. 1987 was also the first time a Formula One grand prix was held on the Suzuka track. The track is reproduced very similarly to even down to sponsor billboards to the original track but greatly shortened, as it takes less than forty seconds to complete one lap in the game.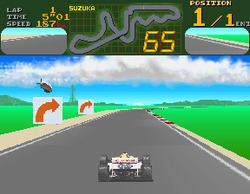 Final Lap continued with a number of sequels: Final Lap 2 in 1990 which featured courses in Japan, the United States, Italy, and Monaco; Final Lap 3 in 1992, which featured courses in England, France, San Marino, and Spain; and Final Lap R in 1993, which featured courses in Belgium, Brazil, Germany, and Hungary. There was also a number of spinoffs: a Family Computer game simply titled Final Lap released in 1988; the unusual racing-RPG Final Lap Twin released for the NEC PC-Engine in 1989; and Final Lap 2000 and Final Lap Special, a pair of games released for the WonderSwan and WonderSwan Color respectively (the former of which was screened monochromatically).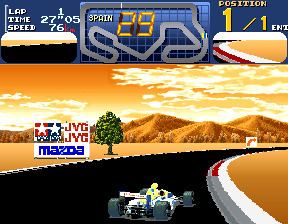 In 1990, Philip Morris, the tobacco conglomerate, filed a lawsuit claiming copyright infringement against Namco, Atari Games (the Final Lap distributor in the United States) and Sega on account of their Super Monaco GP game because both games featured a Marlboro billboard, which could be found on the real-life Suzuka Circuit and Monaco track.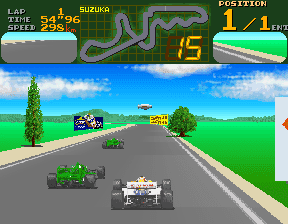 Philip Morris was under investigation at the time for his role in preteen smoking, and the appearance of one of their brands in games aimed towards children and teenagers did not help their image. Namco was forced to pay a settlement, while Sega had to edit their game to remove all the Marlboro billboards.
Final Lap Wikipedia