Birth name

Felipe Colombo Eguia




Role

Actor




Instruments

Guitar and Bass




Height

1.67 m




Years active

1989 – present




Partner

Cecilia Coronado (2007–)




Name

Felipe Colombo









Born

January 8, 1983 (age 32) Mexico City, Mexico (

1983-01-08

)


Genres

Rock, Pop rock, Progressive rock, Alternative rock




Occupation(s)

Actor, singer-songwriter, musician, Host TV, dancer, spokesperson




Labels

Cris Morena Group/ Sony Music




Albums

Vuelvo, Senales, Memoria, Tiempo, Erreway presenta




Profiles




Google+
Felipe colombo en pura quimica 17 04 2012
Felipe Colombo Eguía (born January 8, 1983 in Mexico City); is a Mexican-Argentine actor (of theater, films and television), singer, songwriter and musician. His nickname is Feli, Felu or Pipe. He is best known for portraying Felipe Mejía in Chiquititas, Manuel Aguirre in teenage television series Rebelde Way, Lucho Fierro in Son de Fierro and Bernardo Berlanga in Herederos de una venganza and as a member of Argentine band Erreway.
Contents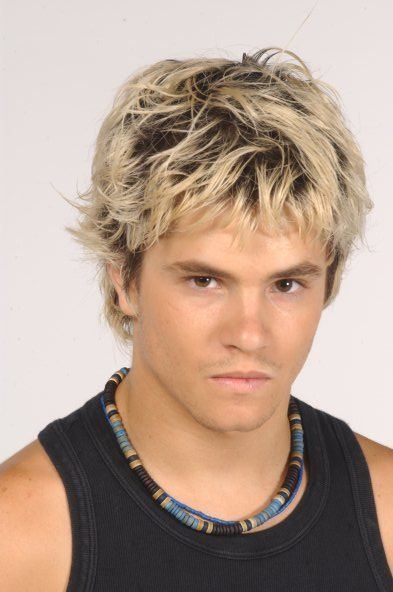 Vivo en argentina invitado felipe colombo 26 01 12
Early life and career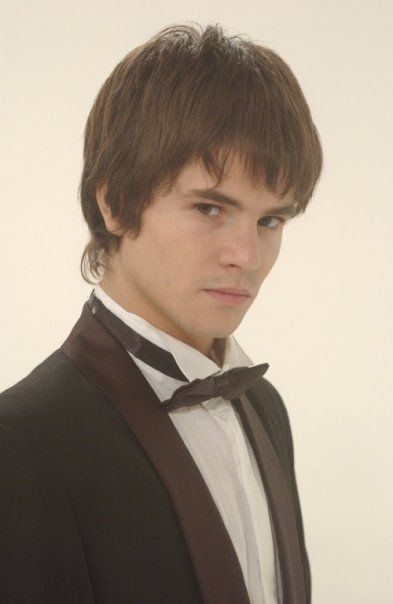 Felipe Colombo Eguía was born to Argentine actor Juan Carlos Colombo and Mexican actress Patricia Eguía, on January 8, 1983. He was born and raised in Mexico City, Mexico. He has big sister with the name Sol. Influenced by his parents, Colombo made his acting debut on the stage in 1989, at the age of 6.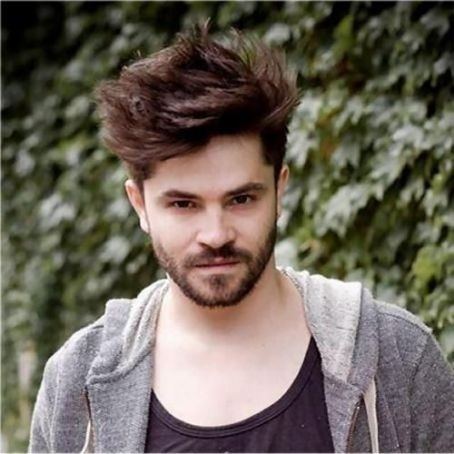 Colombo made his television debut in the 1992 Televisa soap opera El abuelo y yo, co-starring Ludwika Paleta and Gael García Bernal, and made his film debut the same year with a performance in Sonata de luna (Moonlight Sonata).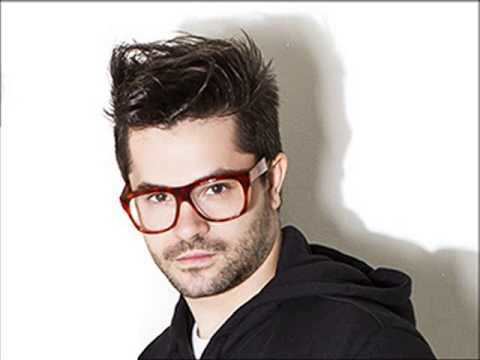 Colombo then co-starred with Angélica María in the 1994 soap opera Agujetas de color de rosa (Pink shoelaces), which was successful across Latin America and especially among Hispanic audiences in the United States. He appeared as Carlitos in the 1995 film Cilantro y perejil (Cilantro & Parsley), and in 1996 had a role in an episode of Mujer, casos de la vida real (Woman, Real Life Cases), a show hosted by legendary Mexican actress Silvia Pinal. In 1999 he acted alongside Anahí in the 1999 tele-novela Ángeles sin paraíso (Angels without Paradise).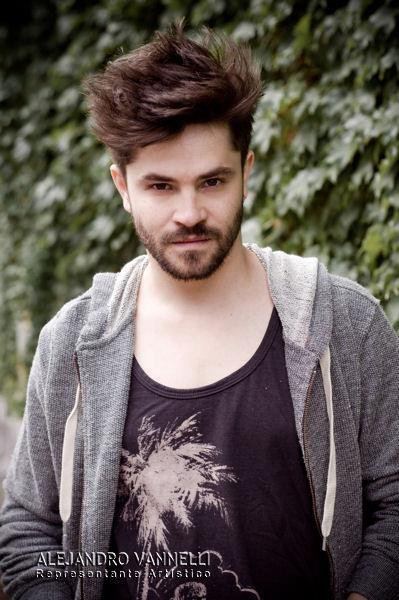 In 1998 Colombo captured the role of Julio in the Mexican version of Chiquititas, originally an Argentine production. After the Mexican version flopped, Chiquititas author Cris Morena decided to give him a role in the original version, where he soon became one of the most popular actors. While performing in Chiquititas, Colombo worked for the first time alongside Benjamín Rojas, Luisana Lopilato and Camila Bordonaba, which would later on become part of another one of Colombo's highlights of his career as an entertainer. In 2001, Colombo reprised his character inChiquititas' for the big screen version, Chiquititas: Rincón de luz (Little girls, Corner of Light).
Rebelde Way, 4 Caminos and Erreway
Colombo secured the role of Manuel Aguirre in Rebelde Way in 2002. The show was nominated for the 2002 Martín Fierro Award for Best Telenovela. He starred alongside Benjamín Rojas, Luisana Lopilato and Camila Bordonaba. The four had previously worked together in Chiquititas and went on to form the band Erreway.
The band released three hit albums — Señales (Signs) in 2002, Tiempo (Time) in 2003 and Memoria in 2004, had three successful tours (Erreway en Grand Rex, Nuestro Tiempo (Our Time) and Gira (Tour) 2004), and released a film in 2004, 4 Caminos. The film was based on their Rebelde Way characters: Manuel, Pablo, Mía and Marizza. The band split up soon after the release of their film and final album.
However, three members — Colombo, Rojas and Bordonaba — reunited in 2006 and released the compilation of the greatest hits, El Disco de Rebelde Way (Rebel Way Disc). Colombo and Bordonaba visited Spain during the promotional tour of the compilation. In 2007 Lopilato left Erreway, and the remaining three released a live hits collection Erreway presenta su caja recopilatoria (Erreway presents its Collection Box), held a short tour in Spain, and confirmed the release of the band's fourth album, Vuelvo.
Recent and future projects
After his acclaimed role in Rebelde Way, Colombo appeared as Miki in another production of Cris Morena, the 2004—05 telenovela Floricienta. He also got a lot of attention playing the lead in the theatrical version of The Graduate, alongside Nacha Guevara. In 2006, Colombo portrayed deceased Nirvana frontman Kurt Cobain in the stage play No te preocupes ojos azules(Don't you worry, Blue Eyes) . He also portrayed Pastor in 2006 hit television drama Doble Vida (Double Life), and appeared in one episode of Amor Mío (Love of Mine).
In 2007 Colombo captured the role of Lucho Fierro on Martín Fierro Awards—nominated television comedy Son de Fierro. He worked alongside Camila Bordonaba for the sixth time in his career. He was seen in two films in 2008 — Fantasma de Buenos Aires (Buenos Aires Ghost) and Solos en la ciudad (Alone in the City), alongside his Rebelde Way co-star Sabrina Garciarena.
Colombo is currently working on two films: Carmilla, with María Fernanda Neil; and Matar a Videla, with Diego Mesaglio. Both films are currently filming in Buenos Aires. He acted in the telenovela Enseñame a vivir (Teach me to Live).
In 2010 Felipe formed a new band: La Miss Tijuana with the former back-up singers of Erreway, Willie Lorenzo and his best friend and former co-star in the famous series Chiquititas and Rebelde Way, Camila Bordonaba.
In 2011-12, his role is Bernardo Berlanga in Herederos de una venganza (The heirs of revenge), and 2012 he made Host TV debut in La vuelta al mundo, (Around the World) together with the actress Isabel Macedo (one of his good friends).
Soundtracks
1999: Chiquititas 1999
2000: Chiquititas 2000
2001: Chiquititas 2001
2007: Son de Fierro
Erreway
Señales (2002)
Erreway en Grand Rex (2002)
Tiempo (2003)
Nuestro Tiempo (2003–04)
Memoria (2004)
Gira 2004 (2004)
El Disco de Rebelde Way (2006)
Erreway en Concierto (2006)
Erreway presenta su caja recopilatoria (2007)
Erreway en España (2007)
Vuelvo (2007–present)
La Miss Tijuana
2010 — "Sólo Me Salva Amar"
2010 — "Vuelvo"
2011 - "Dejar que llueva"
2011 - "3 iguanas"
RoCo
2013 — "Pasarán Años"
2013 — "Tornado"
2013 - "Quien Se Ha Tomado ... "
2013 - "Gira"
2013 - "Como baila la novia"
References
Felipe Colombo Wikipedia
(Text) CC BY-SA