7.4

/

10

1

Votes

Alchetron

Rate This





Cris Morena




27 May 2002




Vas a Salvarte




2






Telenovela




Patricia Maldonado




18 December 2003




318






Cris Morena Martín Mariani




Camila Bordonaba Benjamín Rojas Luisana Lopilato Felipe Colombo




Lina Samedin Maldonado Lina Cris Morena




Luisana Lopilato, Camila Bordonaba, Benjamín Rojas, Felipe Colombo, Catherine Fulop




Rebelde, Chiquititas, Floricienta, Casi Ángeles, Alma Pirata





YouTube
Rebelde Way is a Martín Fierro Award—nominated Argentine telenovela created and produced by Cris Morena. It was originally broadcast from 26 May 2002 to 18 December 2003. The series was broadcast in many countries, including Peru, Germany, Israel, Spain, Uruguay, achieving widespread success. Numerous remakes of Rebelde Way have been made, most notably Rebelde by Televisa in Mexico.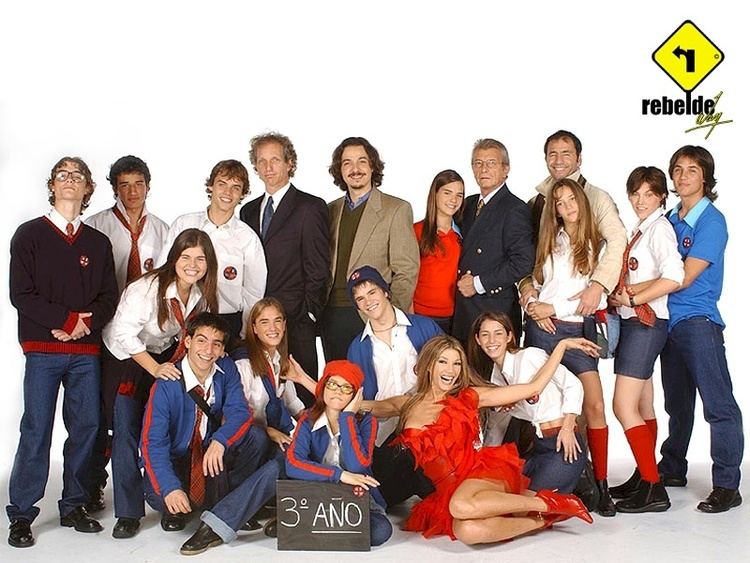 Rebelde Way is set in the Elite Way School, a prestigious private boarding high school near Buenos Aires. The students are the members of Argentina's wealthiest families, as well as gifted students with scholarships. The series follows the lives of the students, their parents and their professors, and it also features the regular use of English language and phrases by the upper class. Its central characters are Marizza Pía Spirito, Mía Colucci, Pablo Bustamante and Manuel Aguirre, portrayed by, respectively, Camila Bordonaba, Luisana Lopilato, Benjamín Rojas and Felipe Colombo. The four form a band named Erreway, in order to pursue their dreams. The band enjoyed great success in Argentina, Spain and Israel, selling close 2 million records and achieving several platinum records. As well as a series of merchandising, Cris Morena Group also released a spin–off movie, Erreway: 4 Caminos (Erreway: 4 Roads), in 2004.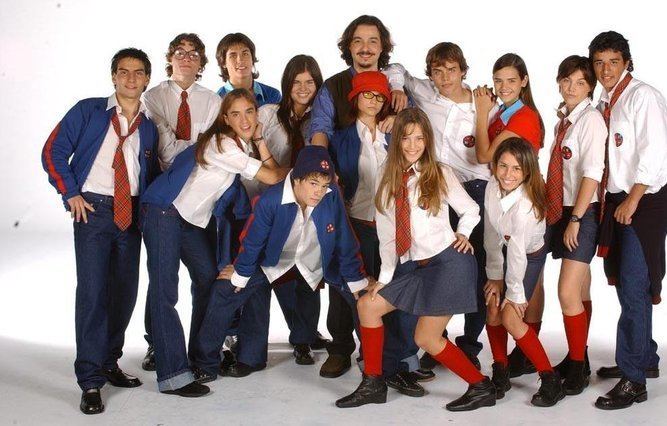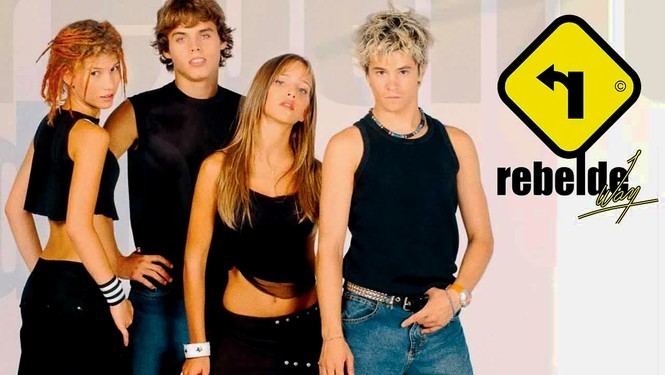 The series' main plot line revolves around a group of students forming a band. The actors who play the members of this band are also a real-life band, called Erreway. Erreway performs most of the music used on the show, and has been extremely successful in its own right, becoming one of the highest-grossing acts in Argentina and touring internationally.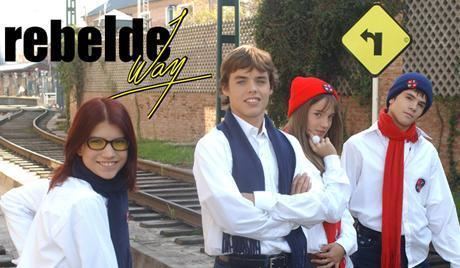 Erreway was an Argentine band formed during the television series Rebelde Way, consisting of Camila Bordonaba, Felipe Colombo and Benjamín Rojas. Originally, it consisted of Bordonaba, Colombo, Rojas and Luisana Lopilato, who left the group in 2005. They released three studio albums — Señales, Tiempo and Memoria — Erreway.
The format was sold for various countries across the globe. In 2003, the Spanish public broadcaster TVE bought the rights to adapt the show. It did not go into production because of disagreements between the executives and Cris Morena Group. Also in 2003, Destiny, an independent company in Brazil, bought the rights and produced a pilot but it was not picked up by any network.
One of the first remakes to be made was Remix in India. Produced by Rose Audio Visuals, it was broadcast on the Star One channel. A hit among teenagers, it has returned on the same channel. In 2008, a Portuguese version of the same name was made by the SIC channel. Its first season started in September, but the second season was cancelled due to poor ratings. Corazón Rebelde is the Chilean remake of the show that was broadcast from August 2009 on Canal 13 with the name of S.O.S. and "Corazón Rebelde" as the slogan. Two weeks after the start of the show the name was changed to its previous title. It has had a good reception since it was released.
Argentina Rebelde Way - 2002-2003
Mexico Rebelde - 2004-2006
India Remix - 2004-2006
Portugal Rebelde Way - 2008-2009
Greece Γ4 - 2008-2009
Chile Corazón Rebelde - 2009
Brazil Rebelde - 2011-2012
Rebelde was the Mexican remake of the show, initially broadcast in Mexico on Televisa. Although the school had the same name, the band around whom the show's storyline revolved was renamed RBD. Rebelde was also internationally successful, and has been shown in Philippines, Mexico, the United States, Brazil, Poland and other Latin American countries. It was one of the most successful and most popular novelas in Televisa history. It lasted three seasons (440 episodes) from 2004 to 2006. The band RBD was also extremely successful, releasing more than five albums, and touring Mexico, the United States, Brazil, Chile, Europe and Asia. The band announced its split in 2009.
Γ4 is the Greek remake of the series. Its broadcast began in September 2008, by Alpha TV, and ended on June 17, 2009. It refers to the problems and the concerns of modern-day youth, though it is not exactly the same as Rebelde Way. The protagonists of Γ4 also formed a music group, called "Τα παιδιά του Γ4" ("Ta peadia tou G4", "The children of the class of C4"), which released only one single, "Wasn't me or wasn't you". The group is no longer active.
2003 — Martín Fierro Award for Best Telenovela — nomination
Rebelde Way Wikipedia