Country

India




State

Punjab





Language spoken

Punjabi




District

Fazilka






Map of Fazilka
Fazilka is a Town and a municipal council in Punjab, India. In 2011, it was made the headquarters of the newly created Fazilka district. The Trans-Afghanistan Pipeline or TAPI gas pipeline project originating in Turkmenistan will have its last station in Fazilka.
Contents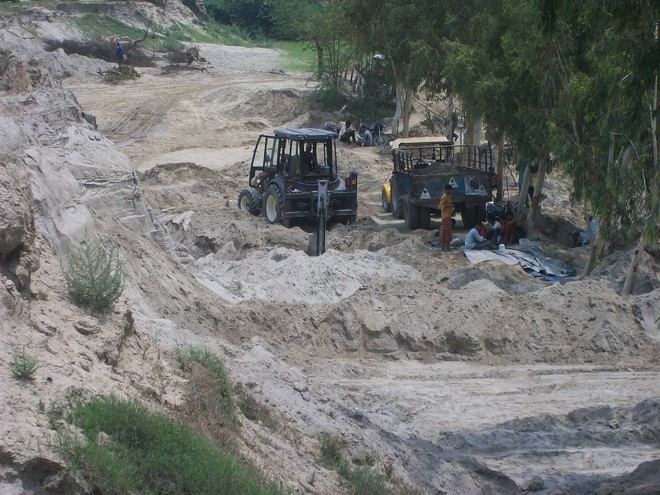 Laike takrhi tolan laga shabad gurbani kirtan bhai mahal singh ji fazilka wale hd
History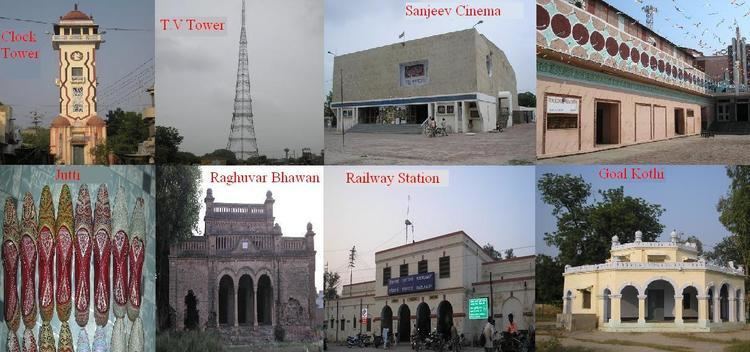 The municipality of Fazilka was formed with Punjab Government Notification No. 486, on 10 December 1885. The town was added to the Ferozepur district in 1884. On 27 July 2011, Fazilka was declared a District by the Government of Punjab with Gazette Notification No. 1/1/2011-RE-II(I)/14554.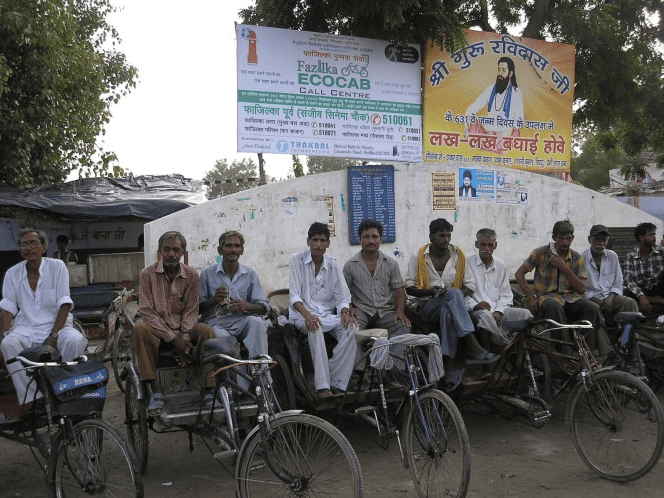 Fazilka, like many towns situated on the Indo-Pakistani border, has suffered difficulties dating back to the time of the Partition of India in 1947. The Radcliffe Line, the border recommended by departing British colonial authorities, divides natural resources, houses, and people. The Satluj River, which is a common source of water, is currently a border between the two countries.
Before partition, 50% of Fazilka's population was Muslim. All of them left India for Pakistan in 1947. Most of the villages around Fazilka are dominated by Muslim families, mainly the Bodla, Watto, Sahoo Rajpoot, Kalya Rajpoot and Chistis clans.
Many people from Fazilka pay an annual visit to Katasraj - a Hindu Holy city in Pakistan - usually in August.
Demographics and geography
As of the 2011 Indian census, Fazilka had a population of 76,492. Males constitute about 52% of the population - females 48%. Fazilka has an average literacy rate of 70.7% : male literacy is 74.6%, and female literacy is 66.4%. 11% of the population is under 6 years of age.
Languages
Punjabi is most widely spoken language of Fazilka. Bagri is also spoken by few people.
Regional dance
Fazilka is known for a style of jhumar dance promulgated by the late Baba Pokhar Singh (1916–2002). Pokhar Singh's family had migrated from the Montgomery District of Western Punjab, and they claimed to represent the Ravi style of jhumar. However, Fazilka had its own style of jhumar which was referred to as the Satluj style. Therefore, at least two regional styles were mixed in everyday life, and in his jhummar routine (which was basically the same each time, and which family and friends still perform today), Pokhar identified several other regional movements.
Climate
The climate of the Fazilka District is, on the whole, dry and is characterized by a very hot summer, a short rainy season, and a bracing winter. The year may be divided into four seasons. The cold season is from November to March. This is followed by the summer season which lasts until about the end of June. The period from July to mid-September constitutes the south-westerly monsoon season. The latter half of September and October may be termed the post-monsoon or the transition period.
Railway
The first railway line through the town was set up in 1898 on the occasion of the Diamond Jubilee of the ascension to the throne by Queen Victoria. Fazilka was connected by railway to McLeod Ganj (now in Pakistan and renamed Mandi Sadiqganj) on the route to Bahawalnagar and then to Bahawalpur. Fazilka was connected by railway to Amruka (now in Pakistan) through Chaanwala. The tracks from Fazilka to McLeod Ganj and from Fazilka to Chaanwala are now closed, perhaps removed.
Fazilka railway station is connected to Ferozepur and Bhatinda junctions of Northern Railways. A new 43 km long railway line to Abohar towards the south has been constructed to shorten the distance to Bikaner by over 100 km. Trains on the new railway line to Abohar began running in July 2012 and an express train started between Sri Ganganagar and Firozpur via Abohar and Fazilka in November 2012 on this track.
Roads
National Highway 10 passes through Fazilka and connects to Delhi via Hissar and Rohtak. The State highway runs from Fazilka to Ferozepur and from Fazilka to Malout Both are good roads.
Air
Amritsar International Airport and Ludhiana Domestic Airport are the nearest airports about 220 km away.
Intra-city-Ecocabs
Fazilka does not have a public bus transport system. Rickshaws are the available means of transport within the city. These rickshaws are now dispatched by telephone by the Fazilka Ecocab Call Centre.
Maps
Map of Fazilka
Police
Fazilka Police
References
Fazilka Wikipedia
(Text) CC BY-SA