Map of Abohar
Abohar is a municipal committee in Fazilka district of the Indian state of Punjab, north east of Sri Ganganagar and south east of Fazilka. It is proximal to the India- Pakistan border. Abohar's population is 145,302.
Contents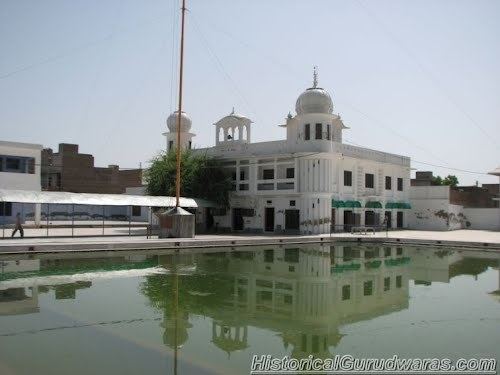 Mustard field in abohar punjab
Swachh survekshan 2017 muktsar and abohar among 10 filthiest cities in country
Common crops
Abohar is a fertile area. Commonly known for Kinnow, a hybrid citrus fruit.The kinnow is a high yield mandarin hybrid cultivated extensively in the wider Punjab region of India and Pakistan.
It is a hybrid of two citrus cultivars — 'King' (Citrus nobilis) × 'Willow Leaf' (Citrus × deliciosa) — first developed by Howard B. Frost at the University of California Citrus Experiment Station. After evaluation, the kinnow was released as a new citrus hybrid for commercial cultivation in 1935. Also, the area has a high yield of cotton, mustard and many legumes. An agricultural research center, called 'Seed farm' has also been set up in Abohar which is affiliated with the Punjab Agricultural University, Ludhiana, Punjab.
Educational Institutes
The main educational centers are D.A.V college, D.A.V college for education, Maharishi Dayanand College of Education(M.D. College) Gopichand Arya Mahila college for women and Khalsa college. Schools include L.R.S D.A.V school, Simigo International School, Assumption Convent school, Sachkhand Convent school etc.
References
Abohar Wikipedia
(Text) CC BY-SA