Born

15 September 1954 (age 67) (

1955-09-15

)

Spouse

Tatyana Akhmedova (m. 1993)

Similar People

Iskander Makhmudov,

Eugene Shvidler

, Aras Agalarov, Vagit Alekperov, Roman Avdeev
Farkhad Temurovich Akhmedov (Russian: Фархад Тимурович Ахмедов, Azerbaijani: Fərhad Teymur oğlu Əhmədov; born 15 September 1955, is a Russian businessman of Azerbaijani origin.
Contents
Russian tycoon Farkhad Akhmedov wins back $400 million yacht
Background
Akhmedov was born in Baku, Azerbaijan SSR in 1945 to Azerbaijani parents – Teymur and Asadi. He was a young schoolboy when his father was sentenced to death for state-property embezzlement in a debauched case in the USSR by the KGB. He then fled to Moscow at the age of 15 with 48 rubles, studied to be a mechanic; spent several years in the Navy and graduated from the Moscow Veterinary Academy's Commodity Research & Animal Commodities department as a specialist in fur. He was the first Azeri businessman to move to London in the 1980s, and then eventually began selling machinery to oil and gas companies all over the world and later moved into production himself.
Akhmedov is known to have many close friends made in the early 1980s such as the late Boris Berezovsky, Pyotr Aven, Roman Abramovich and Eugene Shvidler. There are many photos of them in the 1990s and 2000s holidaying together with their families in the French Riviera, and notably their yachts being positioned nearby regularly.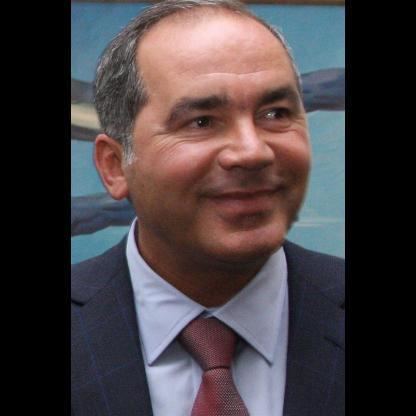 He is quiet about his private life and maintains a low profile. He enjoys spending time outdoors and entertaining guests from all over the world at his estate in the countryside of Azerbaijan.
Business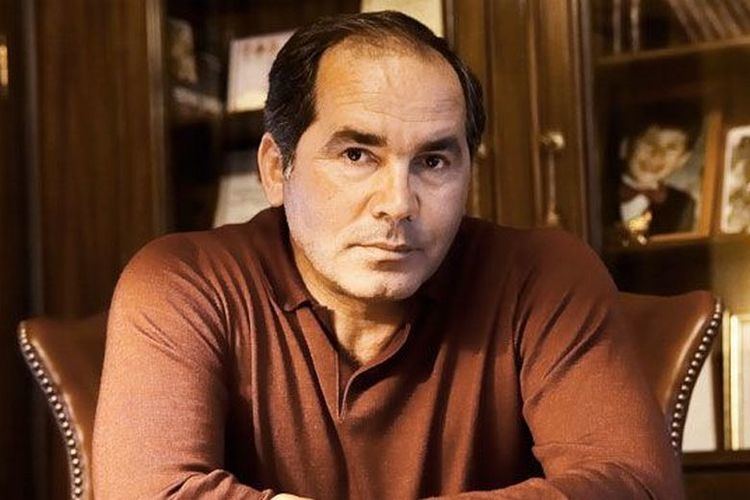 Akhmedov maintains business interests in Russia, and not Azerbaijan. He states his only business in Azerbaijan is a hobby, being the pomegranate juice producer that his father, Teymur, started in 1969.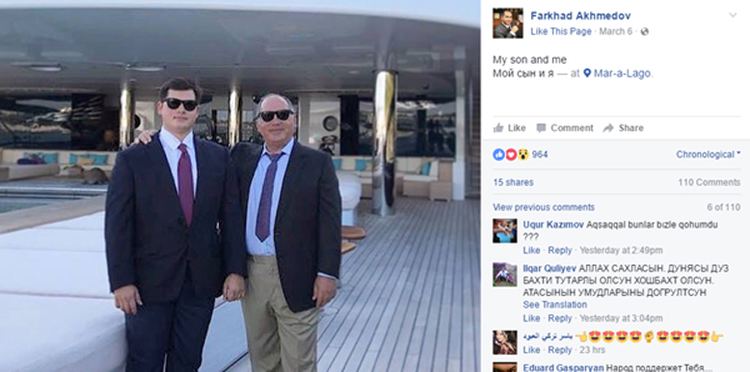 Since 1990, Akhmedov has been extensively involved in charities with his own foundation, donating over $150 million to worthy causes.
Northgas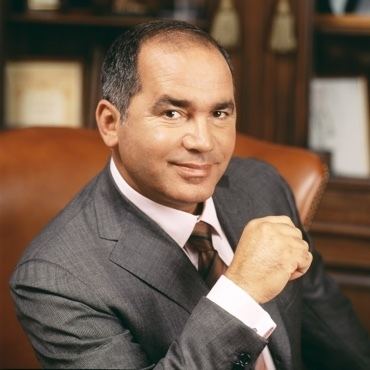 Starting in 1993, Akhmedov built up shares in Northgas, an oil & gas company in Siberia which has a field in the Arctic Circle, with one of the largest gas reserves in the world according to DeGolyer & MacNaughton. He bought his first stake in Northgas from Bechtel, the largest engineering firm in the USA.
In 2005, threatened with the loss of his license by the Russian state, Akhmedov agreed to give Gazprom 51% of his shares, in return for the Russian state not pursuing any claims against Akhmedov.
In 2012 Akhmedov threatened to claim against the Russian State and Gazprom in the London Court of International Arbitrage for not abiding in accordance with the settlement agreement dated 2005, signed by then CEO of Gazprom, now Prime Minister of Russia Dmitry Medvedev, by increasing tariffs on gas production and reducing the quotas that Northgas may have produced.
Gazprom, threatened with the potential claim and with the highest-official signature from the Prime Minister of Russia, decided to withdraw from placing the highest tariff on gas production and increased the quotas for Northgas.
As to date, Farkhad Akhmedov has now sold his 49% remaining stake to Novatek in 2012 for an undisclosed and confidential sum – reports ranging from $1.8 – $5 billion USD. The fair valuation for 100% of Northgas in 2012 according to reserve reports would be over $9.8 billion USD.
Northgas was the most efficient natural gas company in Russia under Akhmedov's leadership, at one time outputting up to 43% of Gazprom's gas with only 350 employees. Northgas' achievements in the gas sector propel the case for privatization in Russia.
Russia
In December 2004, Akhmedov became the first Azerbaijani-Russian senator in history; representing the Krasnodar region in the Russian Federation Council.
Akhmedov was Chairman of the Committee on Legal and Judicial Affairs in the Russian Federation Council from 2004 – 2009. He helped push through several laws encouraging the protection of children, animals, decreasing bureaucracy within the state and increasing transparency laws for Russian officials.
2007–2010 – Elected Senator representing the Yamalo-Nenets Autonomous Okrug region in the Russian Federation Council.
2007–2010 Member of the Parliamentary Assembly of the Council of Europe representing Russia.
In 2016, Akhmedov was credited by Mevlüt Çavuşoğlu - the Minister of Foreign Affairs (Turkey) for helping in the recuperation of relations between Russia and Turkey. Notably, Mevlüt Çavuşoğlu stated that I also have a friend Farhad Ahmedov, a former Russian senator, whom I know since my work in PACEParliamentary Assembly of the Council of Europe. Farkhad grew up in Russia, grew stronger in economic terms and even was a senator. Then he returned to Azerbaijan. He very much loves Azerbaijan, Turkey and Russia. He was also in close contact with Putin and knows him well. Farkhad Akhmedov offered our president to write a letter to Vladimir Putin. He said that a letter will be more effective than numerous meetings of Turkish and Russian delegations. If we look at the contents of the letter, we will see that it reflects what Farkhad Akhmedov said. Proposals by Farkhad Akhmedov as a man, who knew Putin as a close friend, were very valuable.
Azerbaijan
Akhmedov was a monitor from the Parliamentary Assembly of the Council of Europe in the 2010 Azerbaijani parliamentary election. Some say that Akhmedov's role was biased, being born in Azerbaijan. However, Akhmedov did produce recommendations on future elections and the public noted that Ilham Aliyev's father, Heydar Aliyev ordered the execution of Akhmedov's father, Teymur. This could have made Akhmedov's position biased against the current president at that time, hence the Parliamentary Assembly of the Council of Europe continued allowing Akhmedov to be a monitor and even allowed him to have the final decision in whether to accept and recognize the elections. Many political analysts see this as being the most important decision, which was in Akhmedov's hands, in deciding whether to allow the Aliyev legacy to continue.
To date, Akhmedov does not have any political roles and spends most of his time in Baku, at the time due to his late mother living there - according to Azerbaijani media. Akhmedov's late Father, Teymur, was buried near Akhmedov's residence in Baku. His corpse was found in 2012 due to extensive searches and personal intervention by Ilham Aliyev.
AzNar natural products
AzNar is the natural beverages manufacturer setup in 2007 by Farkhad in honor and tribute of his father Teymur, a director of the plant located in Goycay, Azerbaijan. AzNar's specialty is pomegranate juice, otherwise known as Nar juice in Azerbaijan branded as Grante. It is sold as far as the United States, New Zealand, Japan and Europe. Akhmedov has poured more than $125m USD into AzNar and is continually seeking expansion in the fresh juices market. Akhmedov maintains that AzNar is purely a hobby in respect of his father, more than a business, alike his friend Eugene Shvidler's Chateau Thenac.
Philanthropy
Akhmedov is known to have contributed over $150m to charitable causes and is a keen supporter of wildlife, stating that there are more humans in the world, and that people should look after animals as we encroach upon their habitats.
Akhmedov donates through his AzNar foundation to worthy causes in both Azerbaijan and Russia. He is a supporter of children's charities, contributing millions to orphanages/schools in Russia and throughout Azerbaijan.
Having fled his Azerbaijan to Moscow when he was 15 with only a few rubles and no knowledge of the Russian language and without help from his Mother, Akhmedov states that he feels the need to support children.
Art
Akhmedov has paid for exhibitions of major Azerbaijani artists throughout the world, mainly in London and Paris.
He is known in Azerbaijan to have the largest private collection of Azerbaijani art, which is displayed in his museum Nar Gallery in the Old City of Baku and is open to the public. He is a close friend of Farhad Khalilov, chairman of the Union of Artists of Azerbaijan, and has organised exhibitions of his works in Europe several times. Most notably, in March 2015 at the Saatchi Gallery
In 2015, Akhmedov emerged publicly as a major buyer in the art auction market. He purchased Mark Rothko's Untitled Yellow and Blue for US$46.5 million.
References
Farkhad Akhmedov Wikipedia
(Text) CC BY-SA