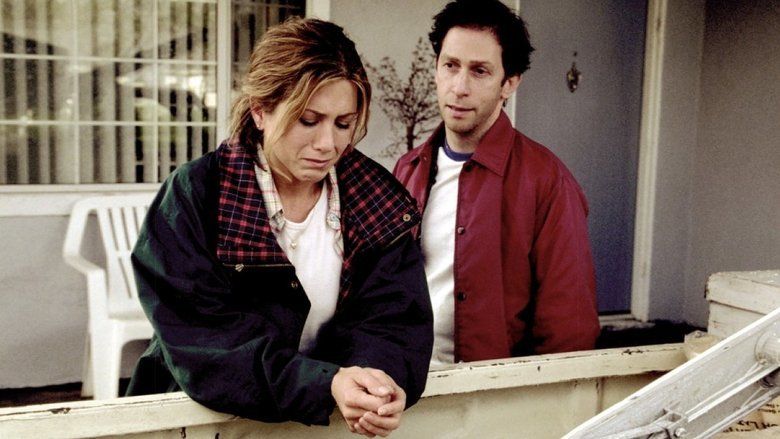 Justine Last (Jennifer Aniston) is a depressed and unmotivated thirty-year-old woman living in a small town in Texas with her husband Phil (John C. Reilly), a house painter who spends most of his free time smoking marijuana with his best friend, Bubba (Tim Blake Nelson). Justine works at Retail Rodeo, the local big-box store, along with Cheryl (Zooey Deschanel), a cynical, plain-spoken young woman, Gwen (Deborah Rush), a ditzy older woman who manages the cosmetics counter, and Corny (Mike White), a Nazarene security guard.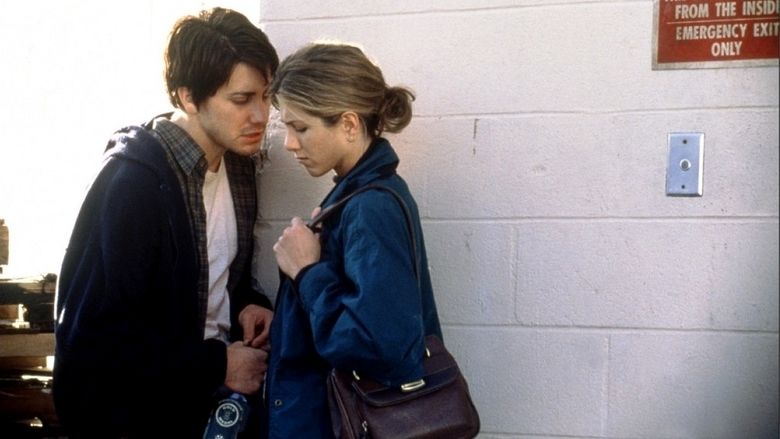 One morning, Justine notices a new cashier and later introduces herself. Holden (Jake Gyllenhaal) appears quiet and reserved, qualities that the two of them share and, therefore, quickly take a liking to one another. They begin taking their lunch breaks together and Justine gives Holden rides home. One time, he invites her in and she accepts. They swap stories about their lives including how Justine feels unappreciated by Phil and Holden tells her of his obsession with J. D. Salinger's novel, The Catcher in the Rye, and how he took his self-assigned first name from its protagonist, Holden Caulfield.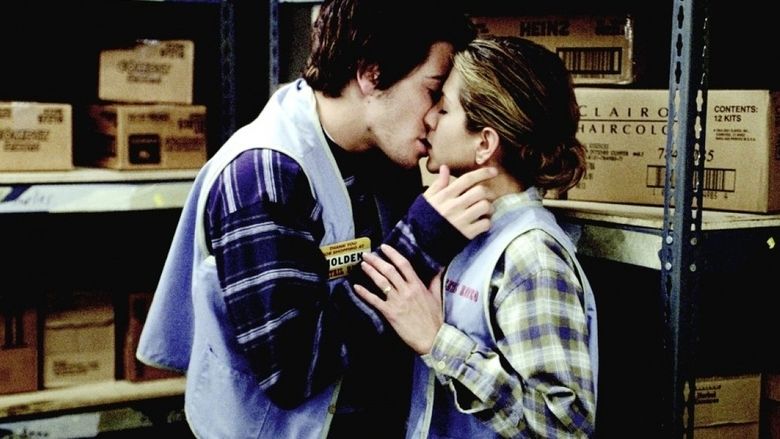 As the weeks go by, Justine and Holden start to bring out the best in each other. But when Holden makes a pass at her, she rejects him, leaving him dismayed. He becomes more and more besotted by her. Some time later, Holden does not show up to work but sends a letter to Justine, writing that if she does not meet him at 5pm that day behind the nearest Chuck E. Cheese, she will never see him again. After much consideration, Justine decides to accept Holden's invitation, only to be intercepted by her manager, Jack (John Carroll Lynch), who insists that she take a very ill Gwen to the hospital. Justine then meets up with Holden. The two have sex for the first time in a motel room that Justine pays for with her credit card.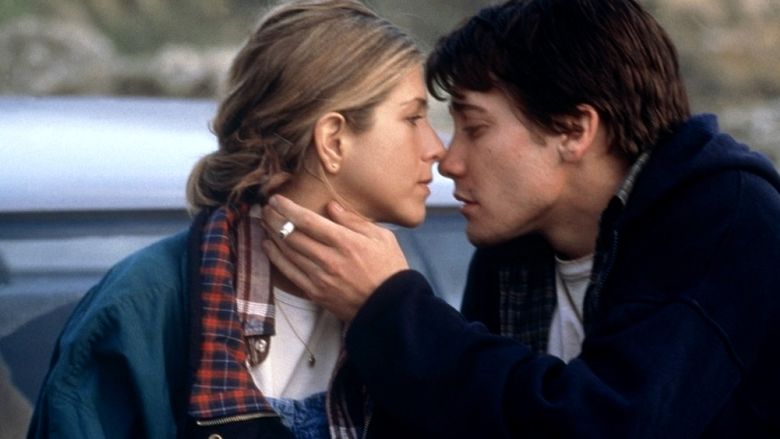 As the affair continues, Justine's marriage to Phil continues to deteriorate. One night, Justine spots Bubba's truck in the parking lot of the motel where she's been meeting Holden. She becomes convinced that Bubba knows, telling Holden that they need to cool down for a while. When Justine goes to visit Gwen in the hospital, she is told that Gwen has died after contracting parasites from eating poisonous blackberries that she bought at a roadside fruit stand. When she returns home, Bubba starts hinting to Justine that he knows about her affair with Holden. Feeling guilty, Justine suggests that she and Phil should attend a church bible study that Corny, a security guard, had invited them to. Soon after they arrive, Justine spots the motel desk clerk she encountered with Holden, she grabs Phil and demand they leave immediately.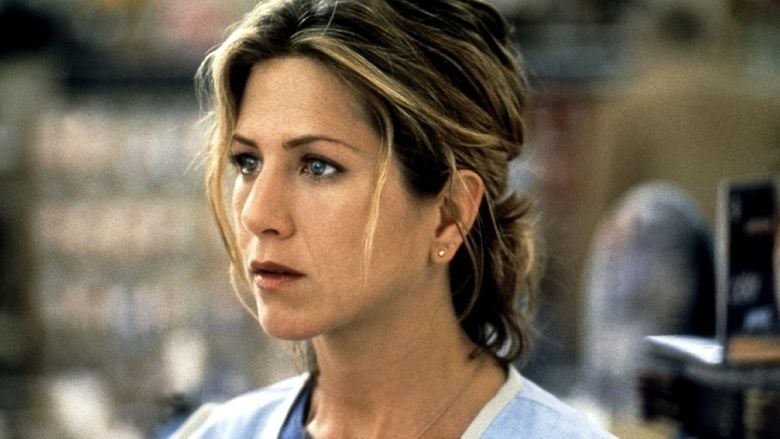 Justine speaks to Holden in private at work the following day, explaining that what they're doing is wrong and she can't see him anymore. Bubba tells Justine to meet him at his house. He blackmails her into having sex with him by threatening to tell Phil about her affair if she refuses, and she reluctantly gives into his demands. Holden, who has been following her since the split, sees them through a window.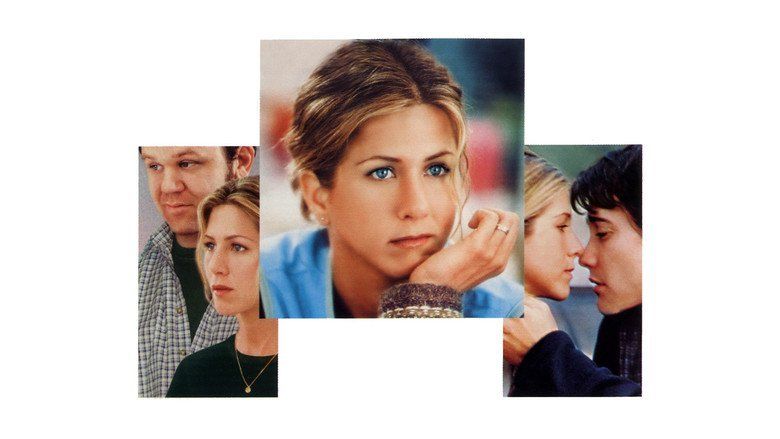 Holden does not show up for work the next day but is waiting in Justine's car when her shift ends. He calls Justine a whore and drunkenly demands an apology. He then says he could kill her husband to free her from her marriage. Justine becomes desperate to extricate herself from the relationship with Holden. She goes to talk to his parents and tells them that he is mentally ill and that he has imagined a romantic liaison between them. She goes on to suggest that Holden be hospitalized. That night after feeling unwell all day, Justine takes a pregnancy test. The results are positive. Phil is over the moon, but Justine feels uneasy, since she doesn't know whether the father is Holden or Phil.
The next day when Justine arrives at work, Cheryl tells her that someone stole $15,000 from the safe and that the police suspect Holden. Justine is called into Jack's office and interrogated about their relationship. As she leaves for lunch, Justine encounters Holden, who brags about having stolen the money and about his plans for them to escape. Holden tells her to meet her the following morning at a hotel. When Justine gets home, Phil, Bubba, and Bubba's new girlfriend are all waiting for her so they can celebrate. The phone rings and Phil answers. The doctor's office has called; they tell Phil his sperm is "no good". He tells them his wife is pregnant and they don't know what they are talking about and angrily hangs up. Bubba assures Phil they made a mistake, that "they don't know everything". Phil then questions aloud if this means Justine isn't pregnant. She also assures Phil that they just made a mistake.
The next morning Justine quickly packs a suitcase. While waiting at the light to turn toward either the hotel or the Retail Rodeo store, she assess her future if she stays versus if she runs away and becomes a fugitive with Holden. She decides to stay. She arrives at Retail Rodeo and goes to the manager's office, telling him where Holden is hiding and how long he will be there. After arriving home, she watches a news report saying that the police have surrounded the hotel where Holden is staying and that Holden shot and killed himself. The next day, Bubba shows up at Retail Rodeo and tells Justine that Phil opened a statement from the credit card company, which listed the motel that Justine paid for with the card. Bubba then begs Justine not to tell Phil about their sexual encounter. When Justine arrives home, Phil is looking at the credit card statement and tearfully asks Justine if she has been having an affair. After she says, "yes", Phil strikes her. Later, Phil expresses remorse at hitting his wife and asked her if the baby is his. Wanting to spare Phil any more pain and protect herself, she tells him that he is the father. Phil insists on knowing who she had an affair with. When Justine says it doesn't matter, Phil concludes it's Corny, the security guard who invited them to Bible study. When Justine arrives at work the next morning, Cheryl attempts to cover up her facial bruises with make-up just as Corny walks by. His arm is in a cast and his face beat up. Cheryl informs Justine two "beefy guys" with baseball bats and face masks beat him up.
As the movie concludes, Justine is still employed at Retail Rodeo. In a narrated scene, Phil brings the baby to Justine, who is deep in thought on the bed. She lovingly holds the baby and the couple seems blissful.
Jennifer Aniston as Justine Last
Jake Gyllenhaal as Thomas "Holden" Worther
John C. Reilly as Phil Last
John Carroll Lynch as Jack Field
Tim Blake Nelson as Bubba
Zooey Deschanel as Cheryl
Mike White as Corny
Deborah Rush as Gwen Jackson
Aimee Garcia as Nurse
The Good Girl was well received by most critics. Review aggregator Rotten Tomatoes reports that 81% of 156 critics gave the film a positive review, for an average rating of 6.9/10. The site's consensus states that "A dark dramedy with exceptional performances from Jennifer Aniston and Jake Gyllenhaal, The Good Girl is a moving and astute look at the passions of two troubled souls in a small town."
Metacritic, which assigns a normalized rating out of 100 to reviews from mainstream critics, calculated a "generally favorable" average score of 71, based on 35 reviews.
Roger Ebert gave the film three and a half stars and also praised Aniston's performance, and saying The Good Girl is an "independent film of satiric fire and emotional turmoil".
Elvis Mitchell : "It's Ms. Aniston who surprises in The Good Girl. In some ways she may feel as trapped as Justine by playing Rachel Green, the poor little rich daddy's girl of television's Friends. She comes up with an inventively morose physicality for Justine: her arms hang at her sides as though shackled; they're not limp appendages but weighed down with unhappiness. The plucky dream girls she's played in movies like the underseen 1999 classic Office Space are expressive and given to anxious displays of hand waving. But here she articulates Justine's sad tales through a narration that's as affected and misery laden as Holden's ragged, ripped-off fiction. This tone extends to her voice-over, which is sodden and exhausted, as if she is unable to rouse herself from the torpor within her head. Ms. Aniston provides a gentle, thoughtful performance, just as last season in Friends she gave Rachel a thorny, hard-won maturity and did her best work on the show; it's been a very good year for her."
Steve Rhodes : "Jennifer Aniston delivers an incredible, amazing performance against type, as a severely depressed woman stuck in an unhappy marriage. Her bitterly sad character really got to me, so much so that I'd love to see Aniston receive an Oscar nomination for her performance."
Geoffrey Kleinman : "There are two things which make The Good Girl work so well: the fantastic script by Mike White, which is smart, funny and honest, and the breakout performance by Jennifer Aniston who simply embodies her character. Whether or not you are a fan of Aniston, you'll appreciate a look at the real depth she has as an actress and I hope to see her in more films that challenge her as an actress."
Ella Taylor : "QUEEN OF THE WORLD'S MOST CHIPPER SITUATION comedy, Jennifer Aniston doesn't immediately spring to mind as a resident of Raymond Carver country. Yet Aniston has played working-class heroines before, and rather well. As a put-upon young wife in Edward Burns' She's the One, she showed a sturdy, forthright incorruptibility that lit up an otherwise slight movie. Brad and her size-4 body notwithstanding, Aniston's glamour isn't sexual -- she's a Breck girl who can slip into ordinariness without the self-importance so many pretty actresses wheel out for the down-!home, "plucky" roles that boost their résumés. It's impossible not to like Aniston, and equally impossible not to wish her likability would show a little wear and tear. Which makes it especially gratifying to see her play a woman who's had it up to here with making nice, and making do."
Bill Muller : "Aniston rises to the level of the material, creating a character of remarkable breadth and depth."
Roger Ebert : "After languishing in a series of overlooked movies that ranged from the entertaining ("Office Space") to the disposable ("Picture Perfect"), Jennifer Aniston has at last decisively broken with her "Friends" image in an independent film of satiric fire and emotional turmoil. It will no longer be possible to consider her in the same way. In "The Good Girl," she plays Justine, a desperately bored clerk at Retail Rodeo, a sub-Kmart where the customers are such sleepwalkers they don't even notice when the "Attention, Shoppers!" announcements are larded with insults and nonsense."
James Berardinelli : "For Jennifer Aniston, this is clearly an attempt to escape the Friends typecasting. Her performance is forceful and effective - she effortlessly submerges herself into the role, and, after only a moment's hesitation, Aniston has vanished and all that's left is lonely, trapped Justine. "