Religion

Presbyterian




Spouse

Christy Erickson




Role

Blogger




Name

Erick Erickson




Website

redstate.com








Born

June 3, 1975 (age 40) (

1975-06-03

) Jackson, East Feliciana ParishLouisiana, US


Alma mater

Mercer UniversityWalter F. George School of Law




Occupation

Writer, columnist, and radio host




Residence

Macon, Georgia, United States


Education

Walter F. George School of Law, Mercer University


Similar People

Andrew Breitbart, Erik Erikson, Marco Rubio, Laura Ingraham




Profiles




Twitter
Megyn kelly attacks erick erickson lou dobbs on women s role 5 31 13
Erick Woods Erickson (born June 3, 1975) is a politically conservative American blogger and radio host. He hosts the radio show Atlanta's Evening News with Erick Erickson, broadcast on 750 WSB (AM), and runs the blog The Resurgent. Previously, he served as the editor-in-chief and the CEO of the conservative political blog RedState and was a political contributor for CNN.
Contents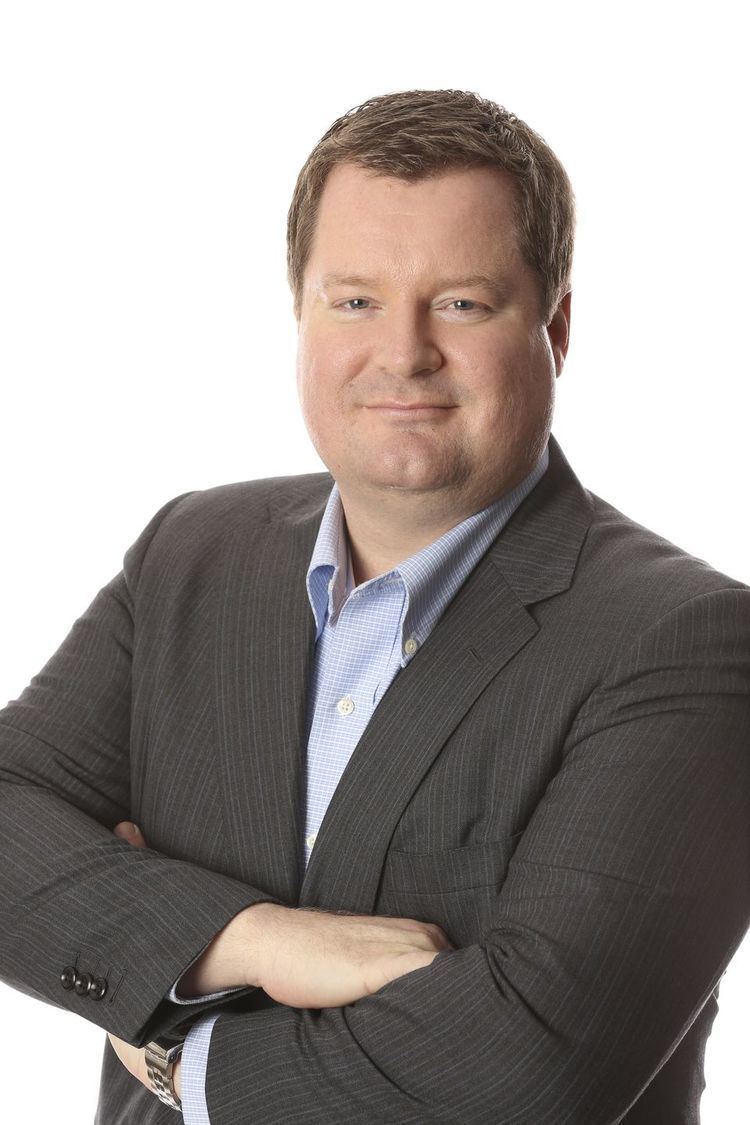 Erick erickson tweet breaks the stupid meter
Early life and career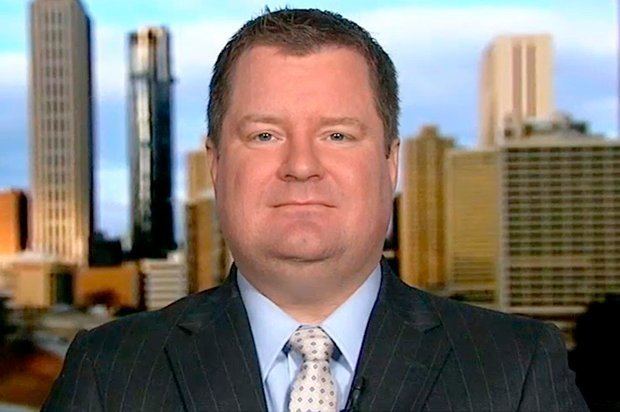 Erick-Woods Erickson was born in Jackson in East Feliciana Parish, Louisiana, moved to Dubai, United Arab Emirates when he was five, and returned to Jackson when he was fifteen. Erickson attended the American School of Dubai, previously known as the Jumeirah American School. His father worked for Conoco Oil as an oil company production foreman. Erickson received a bachelor's degree from Mercer University in Macon, Georgia, and a law degree from Mercer's Walter F. George School of Law and is an inactive member in good standing of the State Bar of Georgia.
Macon city council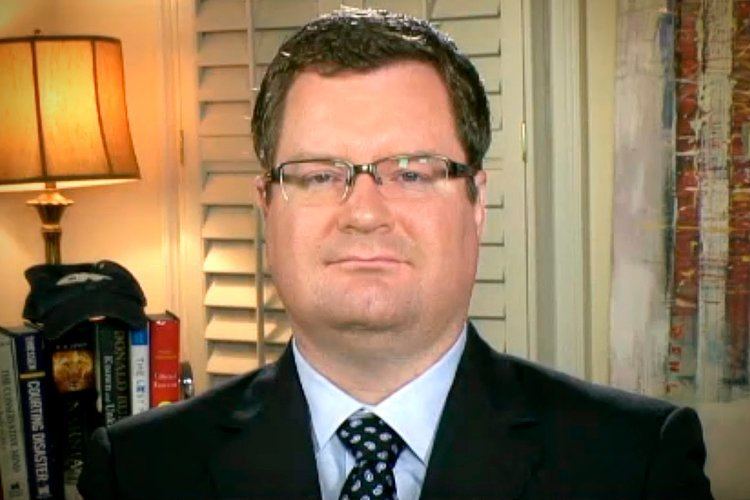 Erickson was elected on November 6, 2007 to a four-year term as a Republican member of the Macon, Georgia city council. He resigned his office on February 16, 2011, partway through his first term to pursue a job with WSB radio in Atlanta; The Macon Telegraph noted his poor attendance as a council member before his resignation. While he was in office, Macon police officers considered forming a union. To counter it, Erickson urged that the police department be dissolved.
RedState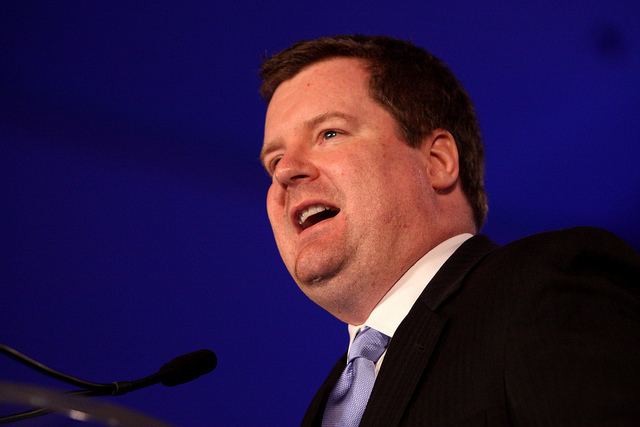 Erickson joined the conservative blog RedState in 2005. He later served as its editor-in-chief. Erickson was also the CEO of RedState, Inc. While working at RedState, Erickson developed a reputation as one of the most powerful conservatives in the United States.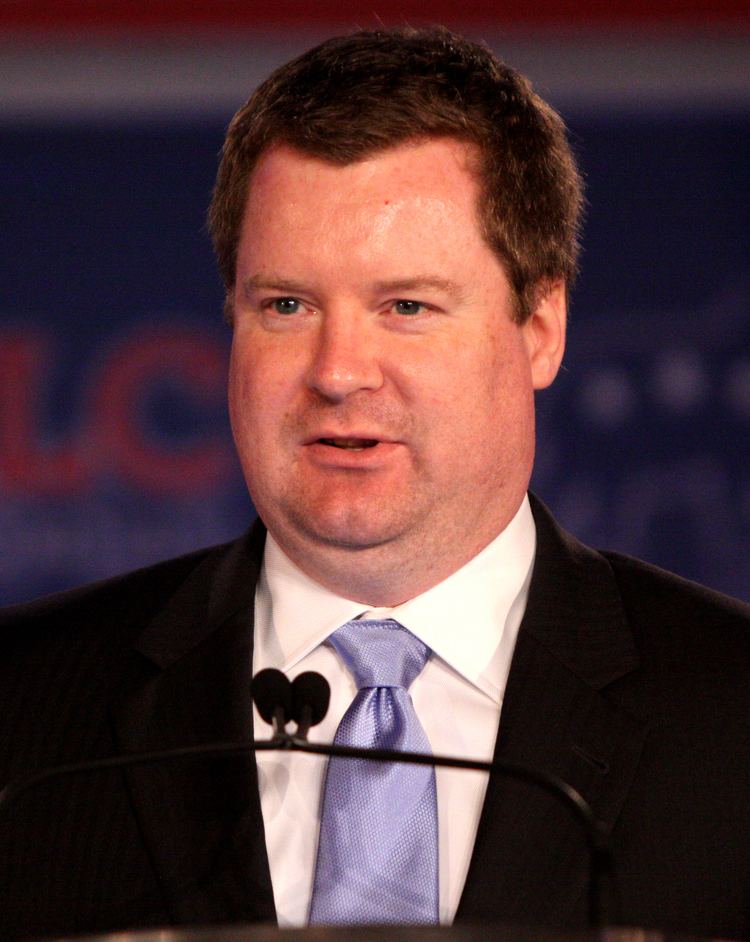 The Daily Telegraph of London put Erickson on its "List of Most Influential US Conservatives", giving him a rank of 69th most influential in 2007 and 65th in 2010. According to the 2007 newspaper article: "Erickson epitomises the new power of the internet. A small-government fiscal and social conservative based in the south, he taps into and influences the Republican 'base' that the GOP's 2008 candidates are courting."
Erickson's "Morning Briefing" e-mails grew from 498 subscribers when they began in February 2009 to nearly 70,000 by January 2010. The Washington Post noted that "The ability of a single e-mail to shape a message illustrates the power of the conservative network." The article described Erickson as one of the American conservative movement's "key national players".
In April 2009, Erickson described retiring Supreme Court Justice David Souter on his Twitter account as "the only goat f****** child molester to ever serve on the Supreme Court". In an appearance on The Colbert Report, Erickson said the statement was "not my finest hour".
Erickson wrote the "Confessions of a Political Junkie" blog and is former editor-in-chief of the "Peach Pundit" blog. His first book, Red State Uprising: How to Take Back America (co-authored with Lew Uhler), was published by Regnery Press in September 2010.
In 2013, Erickson was criticized for saying in an interview on Fox Business Network that males dominate females in the "natural world" and it was only "science" for men to be the breadwinners for their family.
In December 2015, Erickson posted a picture of a bullet ridden copy of The New York Times that he had shot at. That day's edition contained a front-page editorial in favor of gun control.
Later that month, Erickson said that growing up his parents refused to serve "Asian food" on December 7, the anniversary of the attack on Pearl Harbor. Erickson's mother appeared to deny the claim to a journalist. Erickson criticized the report, citing his mother's age.
In 2014, RedState was sold by RedState, Inc. to Salem Media Group. In December of 2015, Erickson left his position at the site to focus on his radio show.
Donald Trump
On August 7, 2015, Erickson had uninvited Donald Trump from a RedState gathering held in Atlanta. During a CNN interview after a Republican Party debate hosted by Fox News Channel on August 6, 2015, Trump had said that the Fox News anchor and debate co-moderator Megyn Kelly had "blood coming out of her eyes, blood coming out of her wherever" while questioning him during the debate. According to Erickson, Trump's remark "was a bridge too far" and that even "blunt talkers and unprofessional politicians should not cross" certain lines, including decency.
The following day, Trump released a statement stating that Erickson had a history of making controversial statements for which he's had to apologize, and that he was an outsider who didn't fit into Erickson's agenda.
Television
On March 16, 2010, CNN announced the hiring of Erickson as a political contributor to John King, USA. CNN Political Director Sam Feist called Erickson "a perfect fit for John King, USA, because not only is he an agenda-setter whose words are closely watched in Washington, but as a person who still lives in small-town America, Erick is in touch with the very people John hopes to reach." On his blog, Erickson stated, "CNN made an offer I couldn't refuse," and added, "This is the path God put me on and it was totally unexpected, but I go where the good Lord leads."
On January 29, 2013, Erickson left CNN and joined FOX News as a contributor.
Radio
On January 10, 2011, Erickson began hosting a local radio show on WSB Radio 750/95.5. He replaced Michael Savage, eventually moving to the slot vacated by Herman Cain when he announced his 2012 presidential bid.
In 2014, Erickson was a guest-host of the national broadcast of The Rush Limbaugh Show on five occasions. In 2015, Erickson was the guest-host on January 2, January 29, March 13, June 11, July 3 and December 30.
Toward the end of Erickson's career at RedState he began to increase his focus on his radio show, which was owned by Cox Media Group. He eventually quit the site to work on it full-time.
The Resurgent
In January 2016, Erickson launched the conservative website The Resurgent.
References
Erick Erickson Wikipedia
(Text) CC BY-SA