Religion

Roman Catholic




Siblings

Curtis Ingraham




Role

Radio host




Name

Laura Ingraham




Website

www.lauraingraham.com








Full Name

Laura Anne Ingraham




Born

June 19, 1963 (age 60) (

1963-06-19

) Glastonbury, Connecticut, U.S.


Alma mater

Dartmouth CollegeUniversity of Virginia




Occupation

Radio talk show host, TV commentator, author




Children

Nikolai Peter Ingraham, Maria Caroline Ingraham, Michael Dmitri Ingraham




Education

Glastonbury High School, University of Virginia School of Law, University of Virginia, Dartmouth College


Parents

Anne Caroline, James Frederick Ingraham III




Books

The Obama Diaries, Power to the People, Shut Up & Sing: How Elites fro, The Hillary Trap, Of Thee I Zing: America's




Similar

Sean Hannity, Ann Coulter, Ben Shapiro




Profiles




Twitter
Donald trump on the laura ingraham radio show 11 17 2015
Laura Anne Ingraham (born June 19, 1963) is an American TV and radio talk show host, author, and conservative political commentator. She hosts the nationally syndicated radio show, The Laura Ingraham Show, is the editor-in-chief of LifeZette, a long time Fox News Channel contributor, and starting October 30, 2017 will host her own FNC show, The Ingraham Angle, weeknights at 10 p.m.
Contents
Donald trump on the laura ingraham radio show august 26 2015
Early life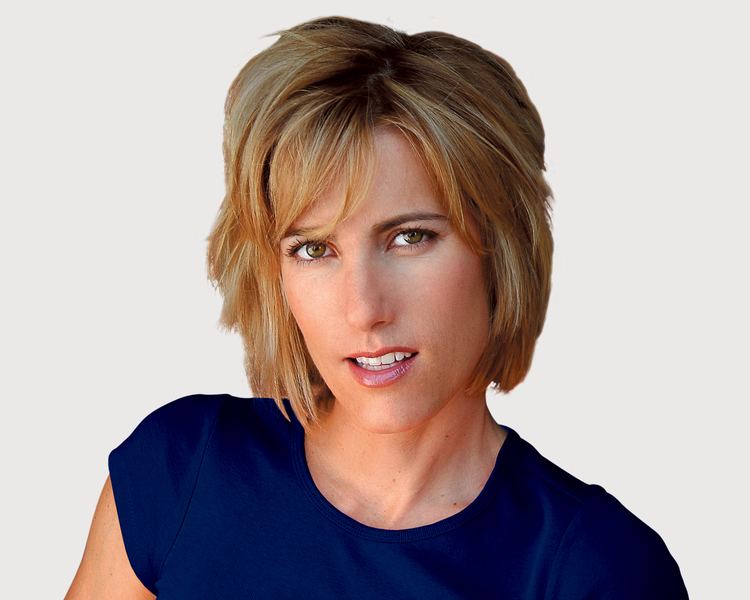 Ingraham grew up in Glastonbury, Connecticut, where she was born to Anne Caroline (née Kozak) and James Frederick Ingraham III. Her maternal grandparents were Polish immigrants, while her paternal grandfather was of English and her paternal grandmother was of Irish ancestry. She was graduated from Glastonbury High School in 1981.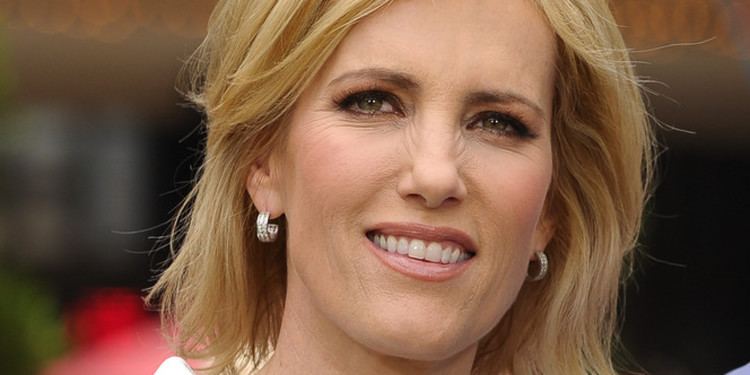 Ingraham earned a B.A. degree at Dartmouth College in 1985 and a Juris Doctor degree at the University of Virginia School of Law in 1991. As a Dartmouth undergraduate, she was a staff member of the independent conservative newspaper, The Dartmouth Review. In her senior year, she was the newspaper's editor-in-chief, its first female editor. She wrote several controversial articles during her tenure, notably an article alleging racist and unprofessional behavior by Dartmouth music professor Bill Cole, who later sued Ingraham for $2.4 million. The college paid his legal costs. The suit was settled in 1985. Jeffrey Hart, the faculty adviser for The Dartmouth Review described Ingraham as having "the most extreme anti-homosexual views imaginable", claiming "she went so far as to avoid a local eatery where she feared the waiters were homosexual." In 1997, she wrote an essay in The Washington Post in which she stated that she changed her views on homosexuality after witnessing "the dignity, fidelity, and courage" with which her gay brother Curtis and his partner coped with AIDS. Ingraham has stated that she supports civil unions, but still believes that marriage "is between a man and a woman".
Career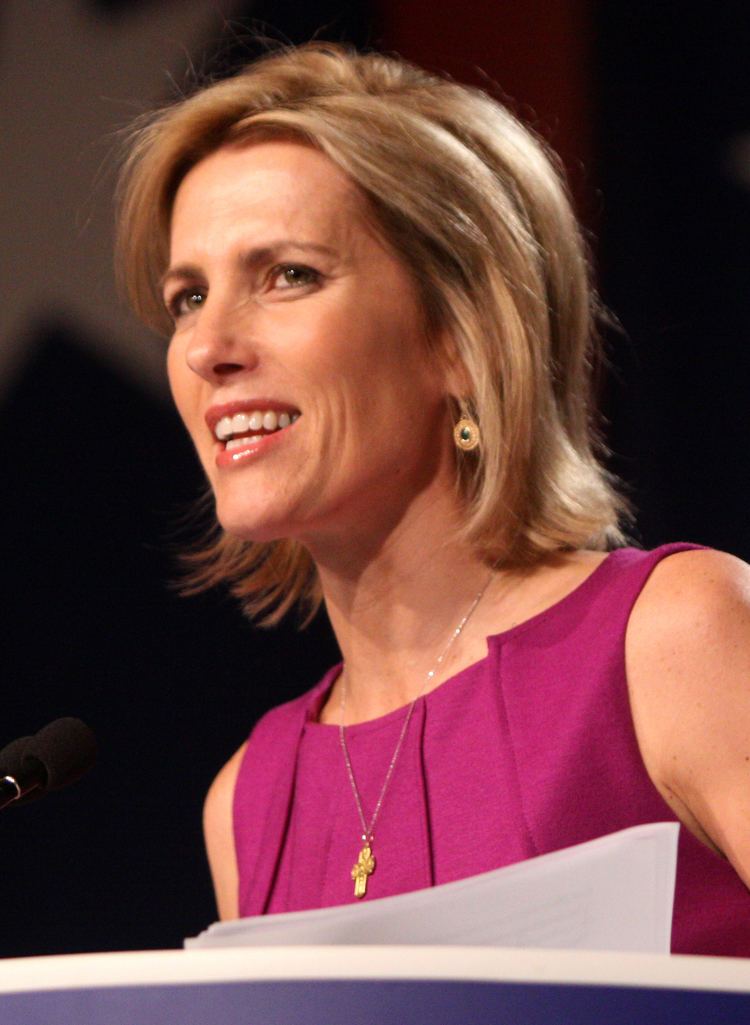 In the late 1980s, Ingraham worked as a speechwriter in the Ronald Reagan administration for the Domestic Policy Advisor. She also briefly served as editor of The Prospect, the magazine issued by Concerned Alumni of Princeton. After law school, in 1991, she served as a law clerk for Judge Ralph K. Winter, Jr., of the U.S. Court of Appeals for the Second Circuit, in New York and subsequently clerked for U.S. Supreme Court Justice Clarence Thomas. She then worked as an attorney at the New York-based law firm Skadden, Arps, Slate, Meagher & Flom. In 1995, she appeared on the cover of The New York Times Magazine in a leopard-print miniskirt in connection with a story about young conservatives.
In 1996, she and Jay P. Lefkowitz organized the first Dark Ages Weekend in response to Renaissance Weekend.
Ingraham has had two stints as a cable television host. In the late 1990s, she became a CBS commentator and hosted the MSNBC program Watch It!. Several years later, Ingraham began campaigning for another cable television show on her radio program. She finally got her wish in 2008, when Fox News Channel gave her a three-week trial run for a new show entitled Just In.
Her most recent book, Of Thee I Zing, was released in July 2011. In August 2013, conservative Newsmax magazine named Ingraham among the "25 most influential women in the GOP".
Political columnist Paul Bedard reported on January 15, 2017 that Ingraham had been approached by Republican party "insiders", to run for the Senate seat held by Democrat Tim Kaine. Ingraham later confirmed that she was considering it.
Radio show host
Ingraham launched The Laura Ingraham Show in April 2001, which is heard on 306 stations and on XM Satellite Radio. It was originally syndicated by Westwood One, but moved to Talk Radio Network in 2004. Ingraham is also the official guest host of The O'Reilly Factor on Fox News Channel and a weekly contributor with her segment, "The Ingraham Angle".
In 2012, Ingraham was rated as the No. 5 radio show in America, by Talkers Magazine. In November 2012, she announced her departure from Talk Radio Network, declining to renew her contract with TRN after nearly a decade of being associated with the network. She said, in jest, that she had decided to "pursue my first loves – modern dance and the xylophone". She was the second major host from TRN's lineup to leave the network that year: TRN's other major program, The Savage Nation, left TRN two months earlier. Her new program, syndicated by Courtside Entertainment Group, began on January 2, 2013.
Books
The Hillary Trap: Looking for Power in All the Wrong Places, first published June 2000, while Ingraham was a talk show host on MSNBC, was updated and reissued in paperback December 25, 2005. It analyzes and reinterprets Hillary Clinton as a faux feminist, whose "liberal feminism has created a culture that rewards dependency, encourages fragmentation, undermines families, and celebrates victimhood."
Shut Up & Sing: How Elites from Hollywood, Politics, and the UN Are Subverting America, published October 25, 2003, decries liberal elites in politics, the media, academia, arts and entertainment, business, and international organizations, on behalf of disrespected Middle Americans, whom the author praises as "the kind of people who are the lifeblood of healthy democratic societies".
Power to the People, a New York Times number one best seller, published September 11, 2007, focuses on what Ingraham calls the "pornification" of America and stresses the importance of popular participation in culture, promoting conservative values in family life, education and patriotism.
The Obama Diaries, a New York Times number one best seller, published July 13, 2010. The book is a fictional collection of diary entries purportedly made by Barack Obama, which Ingraham uses satirically to criticize Obama, his family, and his administration.
Of Thee I Zing, a New York Times best seller, published July 12, 2011. The book is a collection of humorous anecdotes meant to point out the decline of American culture, from muffin tops to body shots.
Personal life
Ingraham has previously dated broadcaster Keith Olbermann and former New Jersey Democratic Senator Robert Torricelli. In April 2005, she announced her engagement to Chicago businessman James V. Reyes, and that she had undergone breast cancer surgery. In May 2005, Ingraham told listeners that her engagement to Reyes was canceled, citing issues regarding her diagnosis with breast cancer.
She is a convert to Roman Catholicism. She studied the Russian language and claims on the air to speak it.
In May 2008, Ingraham adopted a young girl from Guatemala, whom she has named Maria Caroline. In July 2009 she adopted a 13-month-old boy, Michael Dmitri, and two years later in June 2011 she announced the adoption of her third child, 13-month-old Nikolai Peter. Both of the boys were from Russia.
References
Laura Ingraham Wikipedia
(Text) CC BY-SA