Name

Erich Kleiber




Role

Conductor




Children

Carlos Kleiber







Died

January 27, 1956, Zurich, Switzerland




Education

Charles University in Prague




Albums

Verdi: I vespri siciliani, Symphonies 3 & 5




Grandchildren

Marko Kleiber, Lillian Kleiber




Similar People

Carlos Kleiber, Cesare Siepi, Clemens Krauss, Wilhelm Furtwangler, Otto Klemperer
Mozart erich kleiber 1949 symphony no 40 in g minor k 550 complete original decca lp

Erich Kleiber (5 August 1890 – 27 January 1956) was an Austrian conductor, composer. He is widely considered to be one of the legendary conductors of the 20th century.
Contents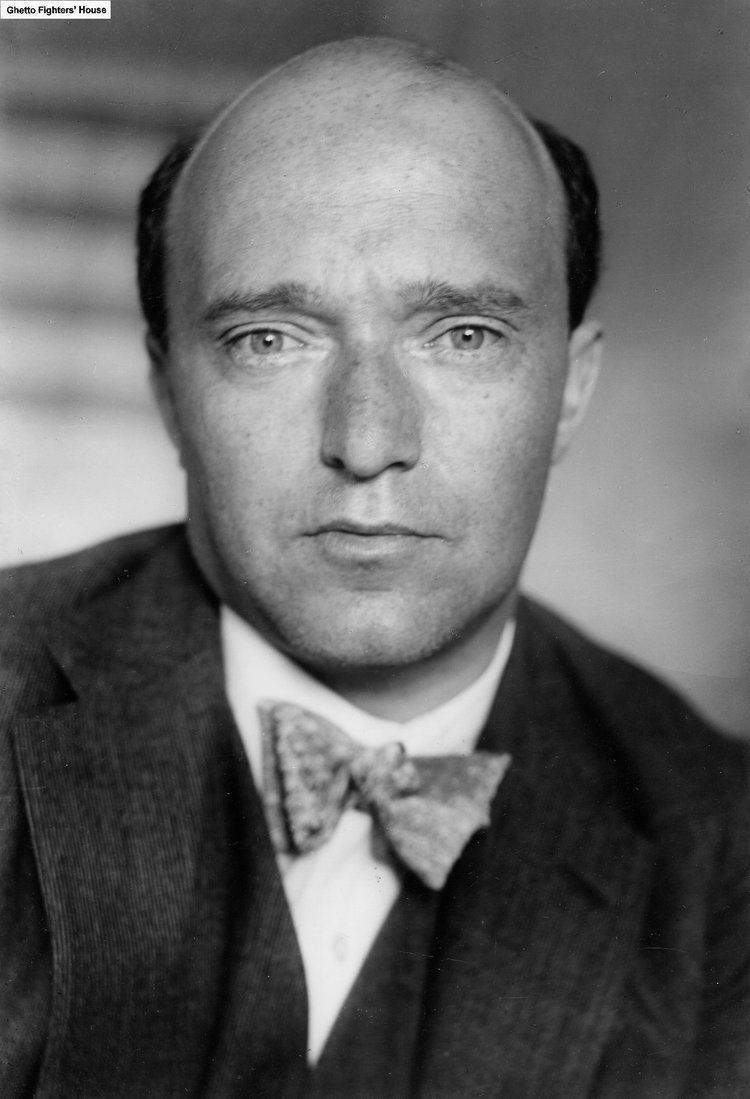 Erich kleiber conducts dvorak symphony n 9 from the new world
Early life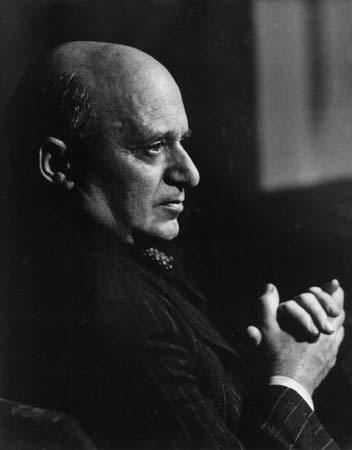 He was born into a poor teacher's family in Wieden, Vienna, in 1890. His mother was a "pioneer Wagnerian" who, as Kleiber remembered, though she died when he was only six, played piano transcriptions of Lohengrin and Tristan at home. His father died the year before. As a little boy, he went to live with his grandfather in Prague. In 1900, he returned to Vienna to live with an aunt. In July 1908, he left Vienna and studied art, philosophy, history at the Charles University in Prague between 1908 and 1912 and took conducting lessons at the Prague Conservatory.
Start of his career
Erich Kleiber made his debut at the Prague National Theater in 1911; Then he conducted opera in Darmstadt (1912-1919), Barmen-Elberfeld (1919-1921), Düsseldorf (1921-1922), and Mannheim (1922-1923).
Berlin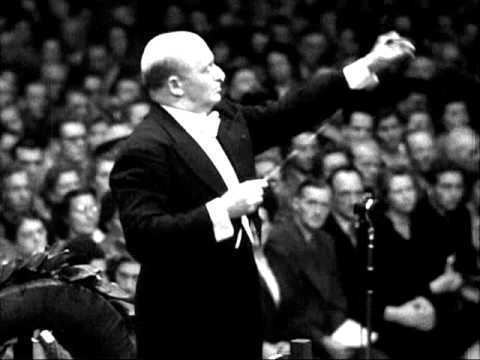 In 1923, after conducting a stirring performance of Beethoven's Fidelio at the Berlin State Opera, he became the general music director of the institution (1923-1934), as the successor of Leo Blech. During twelve years he was one of the forming artists of German music life with Wilhelm Furtwängler and Richard Strauss.
He was known for his interpretations of the standard symphonic and operatic repertoire - works of Beethoven and Wagner -, as well as for championing new works (Alban Berg, Ernst Krenek, Darius Milhaud and Igor Stravinsky). In 1925, he conducted the world première of Alban Berg's opera, Wozzeck. and the first German performance of Janáček's opera, Jenufa.
Between 1923 and 1929 he made more than 100 recordings.
His international reputation had been started, he began traveling abroad for concerts (not opera), notably to Buenos Aires (1926, 1927), Moscow (1927) and New York City (1930/1931, 1931/1932). Kleiber was engaged to conduct the first six weeks of the season of the New York Philharmonic Symphony Orchestra in 1930.
When Berg's second opera Lulu was branded Entartete Musik (degenerate music) by the Nazi Party, Kleiber, who was not Jewish and therefore could have continued his career under the Nazi regime, he resigned from his post at the Berlin State Opera in protest and under the pressure of the regime (1934).
Emigration
Then began a world of wandering, a path that passed through Amsterdam, London, Buenos Aires, Montevideo, Havana, New York City and Rome. Kleiber also repudiated his contract with La Scala in Milan in April 1939, shortly after the fascist Mussolini regime enacted its own anti-semitic legislation, saying: "I hear that access to the Scala is denied to Jews. ...both as a Christian and an artist, I can no longer co-operate."
Kleiber was a firmly antifascist, emigrated to Argentina, Buenos Aires in 1936, where he worked at the Teatro Colón, becoming its music director (1936-1949). Here he specialized in the German operatic repertoire, particularly the works of Wagner. Through the prestige of his name, he was able to attract such luminaries to the Colón as Emanuel List, Kirsten Flagstad, Viorica Ursuleac (in her only appearances in the Western Hemisphere) and Set Svanholm.
Some of his performances from this period have been made available on CDs of varying quality, depending on the conditions under which the original recordings took place.
In 1938, Kleiber became an Argentine citizen.
After World War II
Kleiber came back to Europe in 1950. In 1952, he was offered his erstwhile post at the Berlin State Opera, which was at that time in the Russian zone of the divided city. Besides it, he gave concerts and recorded in Europe. In 1953, Kleiber conducted the complex Ring cycle in Rome. It was broadcast but appears to have been irretrievably lost. In 1954, he became chief conductor of the Berlin State Opera (in East Berlin), but in 1955, he resigned as musical director of the institution after having charged political interference, he and his family fled to West.
He lived in a hotel in Zürich, an engagement in Vienna was not realized.
Erich Kleiber died in Zurich in 1956, on the 200th anniversary of Mozart's birth. According to his son, Carlos Kleiber, he was found in a bathtub, bleeding to death. Whether this indicates suicide—he was apparently embittered after being turned down as music director of the Vienna State Opera—has never been confirmed. The official cause of death was a heart attack.
Legacy
Kleiber had a few recordings, however in the last decade of his life, he made important recordings mainly for Decca. Two operatic recordings are still considered among the finest of these works: Mozart's Le Nozze di Figaro (with the Vienna Philharmonic Orchestra, and Cesare Siepi as Figaro) and Richard Strauss's Der Rosenkavalier. The former was included in Gramophone magazine's 100 Greatest Recordings.
Kleiber also composed; among his works are a Violin Concerto, Piano Concerto, orchestral variations, Capriccio for Orchestra, numerous chamber music works, piano pieces, and songs.
His concerts with the NBC Symphony Orchestra, which he guest conducted while its regular conductor Arturo Toscanini was on vacation, have been released on CD.
His son Carlos Kleiber became a renowned conductor in his own right.
In August 2010, the Teatro Colón with Daniel Barenboim celebrated the 120th Anniversary of Kleiber's birth.
In January 2011, the National Library in Sofia marked the 55th anniversary of his death.
Discography (selected)
Orchestral Showpieces – Berliner Philharmoniker 1930–34, Telefunken Legacy 3984-28407-2 (1999)
Concert Recordings with the NBC Orchestra 1947–48, 4 CDs Music And Arts
Wagner: Tristan und Isolde – Teatro Colón Orchestra 1948, Myto
The Great Conductors – Beethoven: Symphony No. 6 – Czech Philharmony, 1955; Mozart: Symphony No. 40 – London Philharmonic Orchestra, 1949; Schubert: Symphony No. 5 – NDR Orchestra, 1953; R. Strauss: "Till Eulenspiegel" – NDR Orchestra, 1951 a.o. 1949–55, 2 CDs IMG-EMI
Beethoven: Symphonies Nos. 3, 5, 6, 7 – Concertgebouw Orchestra, Amsterdam 1950–1953, DECCA
Beethoven: Symphonies Nos. 3 & 9 – Wien 1952-55, DECCA
Verdi: I vespri siciliani – Maggio Musicale Fiorentino 1951, Urania
Beethoven: Symphony No. 9 – Wiener Philharmoniker 1952, DECCA
Tchaikovski: Symphonies Nos. 4, 6 – Paris Conservatoire Orchestra 1953, DECCA
R. Strauss: Der Rosenkavalier – Wiener Philharmoniker 1954, 3 CDs DECCA
Mozart: Le nozze di Figaro – Wiener Philharmoniker 1955, 3 CDs DECCA
Weber: Der Freischütz – Kölner RSO 1955, 2 CDs Koch; Capriccio
Beethoven: Fidelio – Kölner RSO 1956, 2 CDs Koch; Capriccio
Complete Decca Recordings 1949–1955, 6 CDs DECCA
References
Erich Kleiber Wikipedia
(Text) CC BY-SA