Covid-19
2000–present





Eric Bauza




Voice actor






Eric Adrian Bauza


December 7, 1979 (age 36) (

1979-12-07

)

Toronto, Ontario, Canada




Los Angeles, California, U.S.




The SpongeBob Movie: Sp, Uncle Grandpa, Breadwinners, El Tigre: The Adventur, The Fairly OddParents




Kevin Michael Richardson, Peter Browngardt, Robbie Daymond, Paul Tibbitt, Eddie Deezen




Voice actor and artist



Eric Adrian Bauza (born December 7, 1979) is a Canadian-American voice actor, animation artist, and comedian.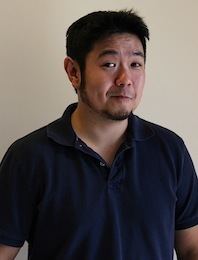 His notable roles include Stimpy of Ren and Stimpy Adult Party Cartoon and Slip & Slide D'Peel of Coconut Fred's Fruit Salad Island. He also voices Rodolfo/White Pantera for El Tigre on Nickelodeon, Storm Shadow, Destro and Tunnel Rat on G.I. Joe: Resolute, Razoff from Rayman 3: Hoodlum Havoc, and The Professor and Pipo Monkeys in Ape Escape. He also voiced Lord Takagami from Dick Figures: The Movie.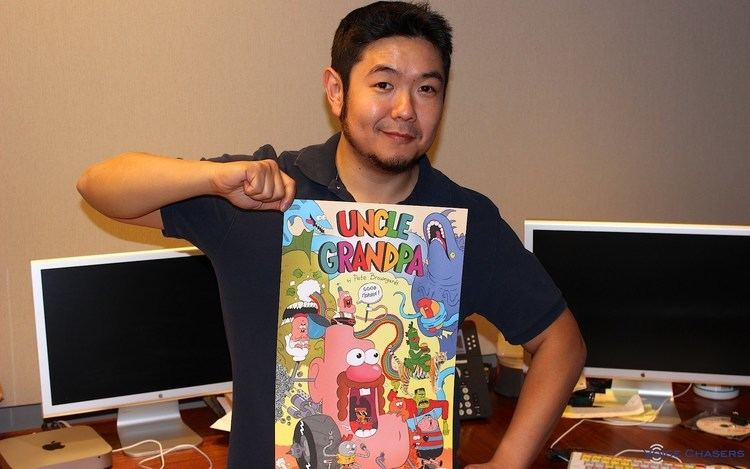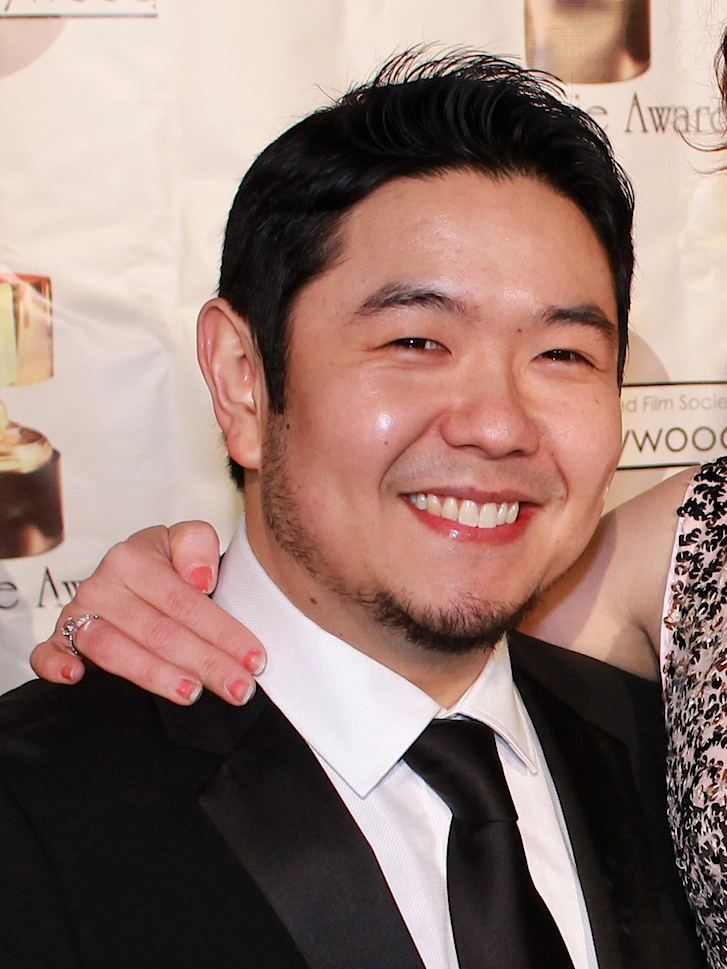 Bauza was born in Toronto, Ontario. He attended Blessed Cardinal Newman Catholic High School in Scarborough, Ontario, from 1994 to 1997. Even then, he was a comedic character who was very much involved with the creative arts in school.
Bauza started his career in animation as a character designer, working with a few production studios in Hollywood. It was this introduction to the animation world that eventually led him to a successful career in voiceovers.
In just a few years, Bauza has starred in shows such as Nickelodeon's El Tigre: The Adventures of Manny Rivera, The Fairly OddParents, Spike TV's Ren & Stimpy: Adult Party Cartoon, Warner Bros. Animation's Coconut Fred's Fruit Salad Island, Hasbro's G.I. Joe: Resolute, and Hero: 108 as Red-Faced Kawn and Camel King. Aside from his television credits, Bauza has played multiple roles on "The King and Us", a web-series sponsored by Burger King, and was seen on the NFL on Fox TV pre-game show. Bauza had a cameo role as "Digger the NASCAR Gopher" in Alvin and the Chipmunks: The Squeakquel.
Currently, Bauza is the voice of Lord Stingray on the Adult Swim show, Superjail! as well as Marvin the Martian on "The Looney Tunes Show", and Dr. Psychobos on "Ben 10: Omniverse." He also appeared in episodes of the Animated web series Dick Figures, where he voiced the Genie of the Teapot, the Vulgar Mall Santa, and the Ninjas. He has also been the voice of Lord Takagami, the main antagonist of Dick Figures: The Movie (the first feature-length animated production by Mondo Media and Six Point Harness and one of the most popular animated projects being funded through Kickstarter). He also plays Buhdeuce on Breadwinners and the title character in Netflix's The Adventures of Puss in Boots.
Bauza is currently working on his stand up routine, and has already performed at the Laugh Factory in Los Angeles alongside Harland Williams.
A Cat in Paris - Dom, Dog Owner, Additional Voices
A Fairly Odd Summer - Foop
Alvin and the Chipmunks: The Squeakquel - Digger
Avengers Confidential: Black Widow & Punisher - Amadeus Cho, Baron Zemo
Batman: Assault on Arkham - Security Guard
Batman Unlimited: Animal Instincts - Punk #1, Rookie Cop
Batman Unlimited: Monster Mayhem - Houston Raines
Dick Figures: The Movie - Lord Takagami
Go Tell Ricky Scrotum - Dentist
I Know That Voice - Himself (Documentary)
Iron Man: Rise of Technovore - Ezekiel "Zeke" Stane / Technovore
Justice League: Gods and Monsters - Ryan Choi
Lego DC Comics Super Heroes: Justice League: Gotham City Breakout - Bane, Commissioner James Gordon
Nerdland - Anchorman Eric
Scooby-Doo! and WWE: Curse of the Speed Demon - Big Earl
Scooby-Doo! Frankencreepy - Daphomatic, Rock Dude
Scooby-Doo! Moon Monster Madness - Clark Sparkman
Scooby-Doo! Stage Fright - K.J.
Smurfs: The Lost Village - Additional Voices.
Surly Squirrel (2005 short) - Buddy the Rat (as Gerald Ryley)
Tom and Jerry: Spy Quest - Dr. Benton Quest
The Book of Life - Father Domingo, Cave Guardian
The Flintstones & WWE: Stone Age SmackDown! - Bamm-Bamm Rubble, Dino, Hoppy
The Jetsons & WWE: Robo-WrestleMania! - Rolf Rodriguez
The SpongeBob Movie: Sponge Out of Water - Seagull
When Marnie Was There - Additional Voices
Woody Woodpecker - Woody Woodpecker
Marvin the Martian - Marvin the Martian
Ace Combat: Assault Horizon - Nomad 62/Player
Adventure Time: Finn & Jake Investigations - Pillowmint Butler, Marshmallow Kid, Gnome
Batman: Arkham City - Dr. Adam Hamasaki
Ben 10: Omniverse - Driba, Diamondhead, Arcticguana, Megawhatt
Ben 10: Omniverse 2 - Dr. Psychobos, Insursean Fary Infantry, Way Bad
Disney Infinity - Additional voices
DuckTales Remastered - Gizmoduck
Lego Marvel's Avengers - Voice Talents
Lightning Returns: Final Fantasy XIII - Additional voices
Nicktoons MLB - Stimpy
Ratchet and Clank - Chairman Drek
Teenage Mutant Ninja Turtles: Danger of the Ooze - Tiger Claw
Teenage Mutant Ninja Turtles: Portal Power - Tiger Claw, Rock Creature
World of Warcraft: Warlords of Draenor - Additional voices
Batman Unlimited - Punk
Bravest Warriors - The Concierge
Dick Figures - Genie, Mall Santa, Ninjas
Electric City - Sah
McBusters - Hamburgler
Mighty Magiswords - Hoppus, Phil, King Rexxtopher
Mister P - Calvin Pierce
Monstroville
Tiny Jackie Show
Toon Wolf - Anderson Cooper
Eric Bauza Wikipedia