Parents

Mark Perry, Kathy Perry

Batting style

Right-handed







Born

3 November 1990 (age 26) (

1990-11-03

)

Last ODI

27 July 2015 v England women

Similar People




Profiles






Bowling style

Right-arm Medium Fast
Ellyse perry s quest in the proud tradition of cricket
Ellyse Alexandra Perry (born 3 November 1990) is an Australian sportswoman who made her debut for both the Australian cricket and the Australian women's national soccer team at the age of 16. She played her first cricket international in July 2007 before earning her first soccer cap for Australia a month later. Perry is the youngest person to represent Australia in cricket and the first Australian to have appeared in both cricket and soccer World Cups.
Contents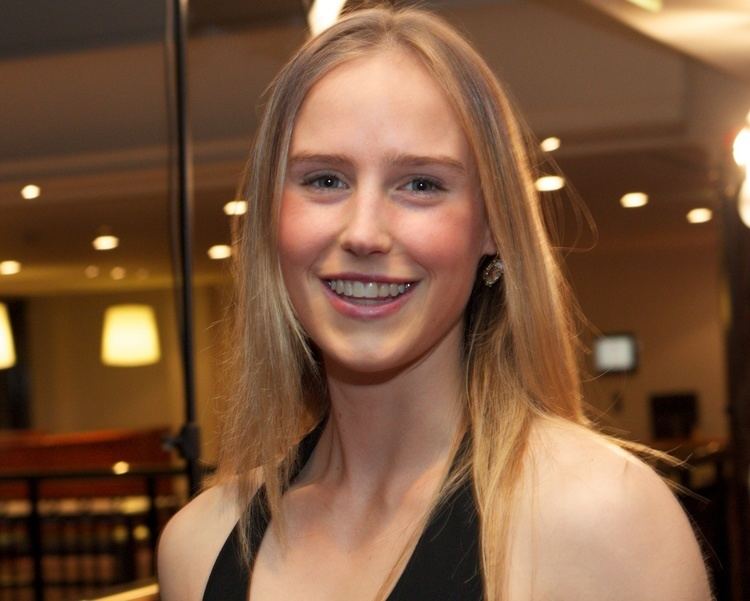 Perry was fast-tracked to make her One Day International (ODI) debut for Australia against New Zealand, three months before playing a single match for her state New South Wales in the Women's National Cricket League (WNCL). In 2007–08, she made her debut for New South Wales and won the WNCL with them, and at the end of the season, she made her Test debut in Bowral against England. During the season, she was the player of the match in her Twenty20 international debut against England, and made her maiden ODI half-century against New Zealand.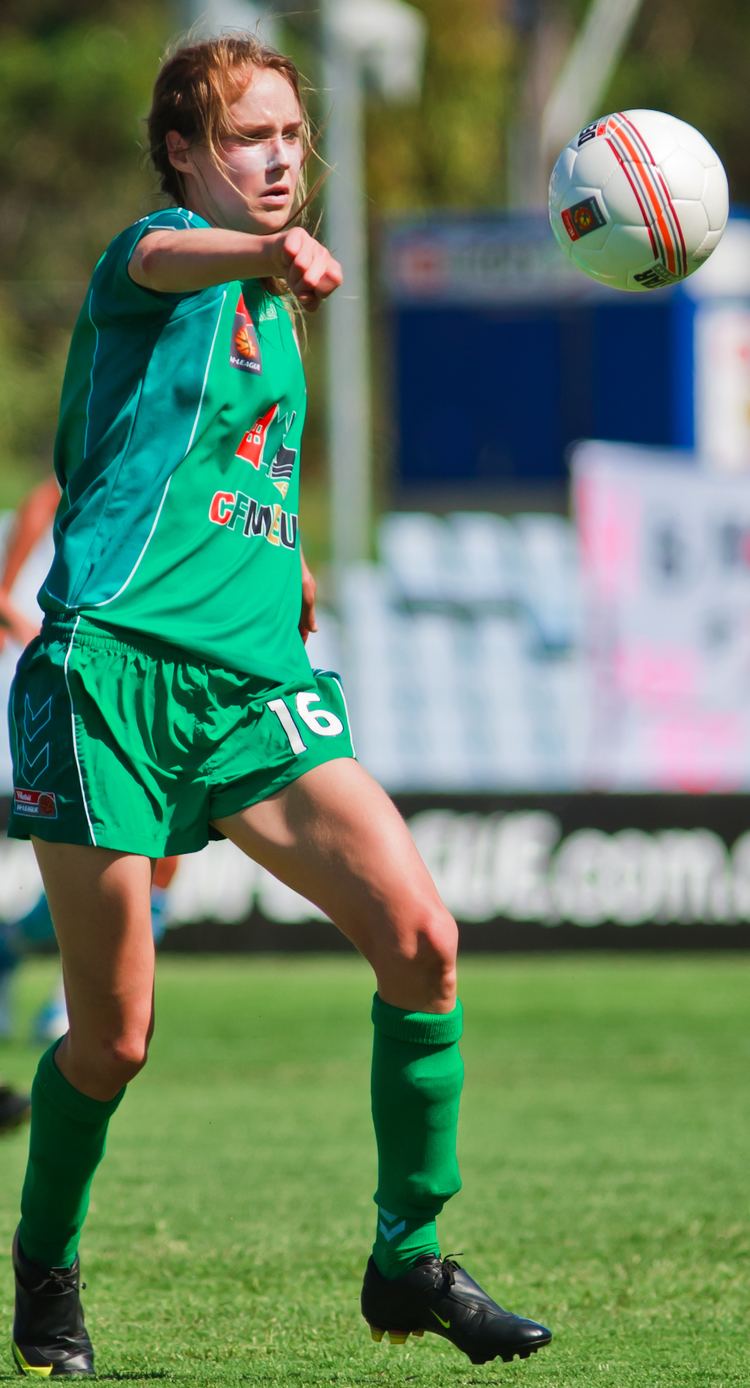 Perry took 4/23 in the final of the 2008–09 WNCL to help New South Wales defend their title. She then took nine wickets as Australia came fourth in the 2009 World Cup held in Australia. She was ineffective during the 2009 ICC Women's World Twenty20 in England, taking only two wickets in Australia's four matches.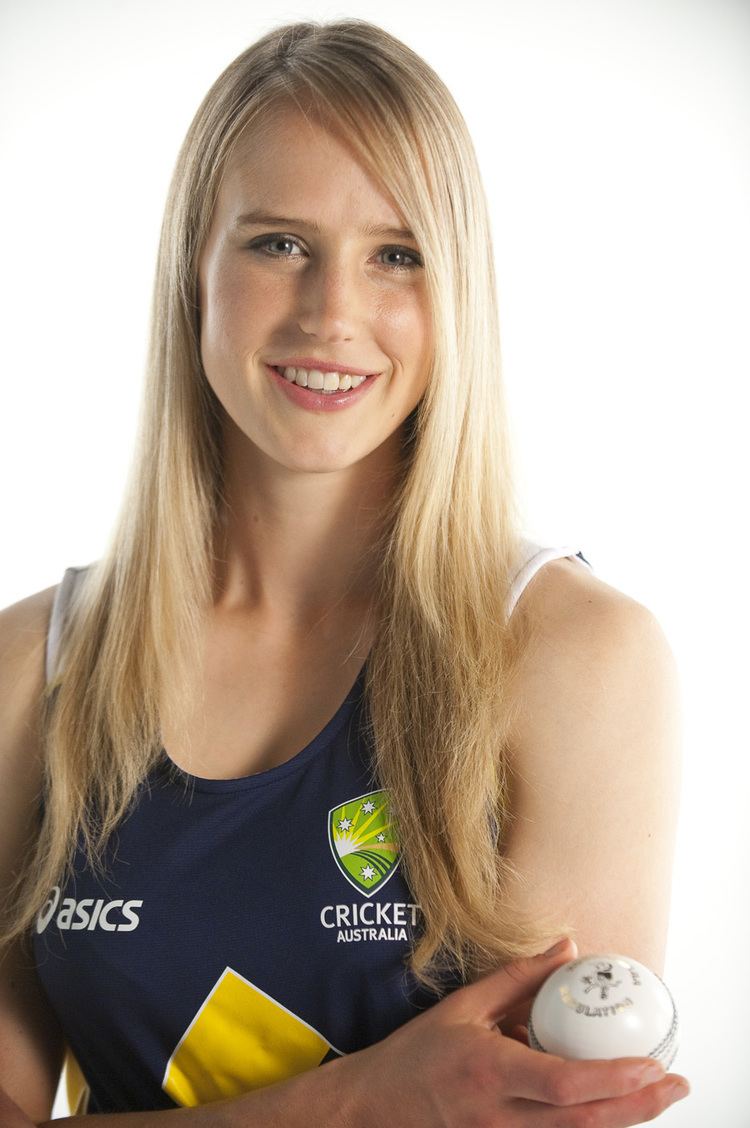 In 2009–10, Perry took 22 wickets and scored 148 runs as New South Wales won the WNCL again. She then took 18 wickets in 10 ODIs against New Zealand at the end of the season, as the Australians won all the matches. During these matches, Perry took her maiden five-wicket ODI haul. Perry played in each of Australia's matches at the 2010 World Twenty20 in the West Indies, taking 3/18 and being named player of the match in the final as Australia defeated New Zealand by three runs to claim the title.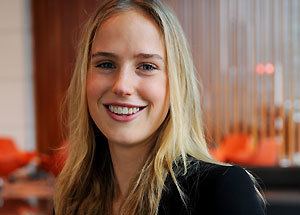 A defender, Perry represented Australia at the 2008 Asian Cup, and scored in one of the matches. She played for the Central Coast Mariners in the Australian W-League during the 2008–09 season, before transferring to Canberra United the following year. In June 2010, Perry began her media career by hosting the soccer-related show Football Stars of Tomorrow, screened on the digital sports channel One HD.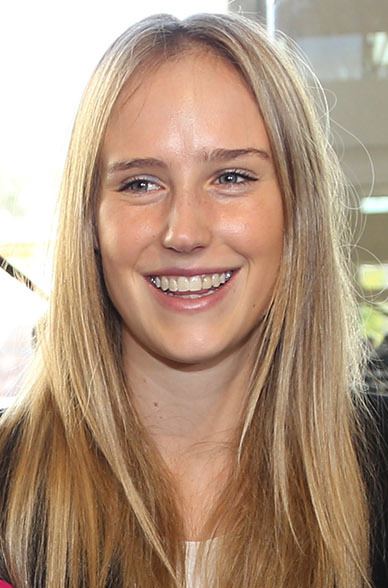 Ellyse perry ashes test pom highlights
Personal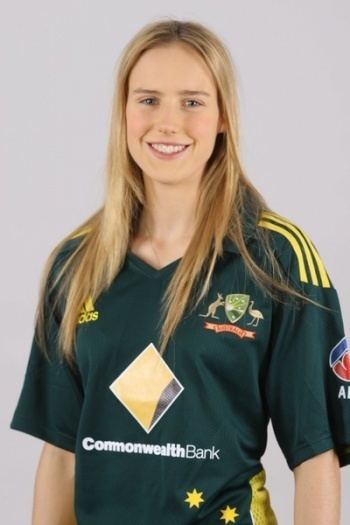 Perry was born in the Sydney suburb of Wahroonga and attended Oakhill Drive Public School and Pymble Ladies College, completing year 12 in 2008. At Pymble, she was Sports Captain, Athletics Captain Cricket Captain and Political cartoon captain . She is currently studying economic and social sciences at the University of Sydney. Perry is a regular on the Triple J radio breakfast show with Tom Ballard and Alex Dyson to present her segment "Perry Good Sports Woman".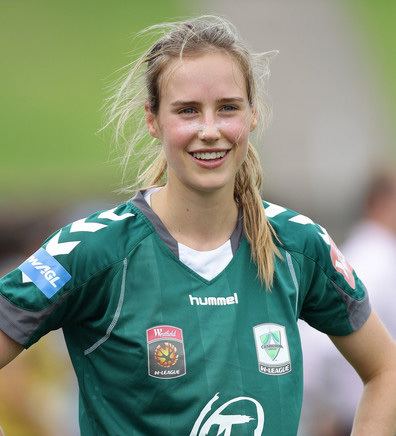 In 2013, Perry was ranked by SportsPro magazine as the 36th most marketable sportsperson in the world, and the most marketable Australian athlete. She also appeared in a commercial shoot for Jockey underwear.
On 24 October 2013, Perry went public with her relationship with Australian rugby player Matt Toomua in their appearance at the John Eales Medal ceremony. Less than a year later on 20 August 2014 Perry and Toomua announced their engagement. They married on 19 December 2015.
Cricket
In cricket, Perry is an all-rounder who bats right-handed and bowls with a right-handed fast-medium action.
Perry had a rapid rise into the Australian team. Soon after turning 16, she played for New South Wales in the Under-19 interstate tournament in January 2007. In three matches she scored 74 runs at 37.00 and took three wickets at 13.66 as her state won all three matches. A month later, in February 2007, she was selected for the Australia Youth for a tour of New Zealand in February 2007, where they played New Zealand A, the hosts' second-string team. She was not overly successful and scored 43 runs at 21.50 and took only one wicket—that of Victoria Lind—at 100.00 at an economy rate of 4.54. The three-match series was drawn 1–1 after the second match was tied. Perry was then fast-tracked into the senior Australian team for their next series in July 2007, despite having never played a match at senior (non-youth) level. In the second match of the series, she made her One-Day International debut against New Zealand in Darwin on 22 July 2007 at the age of 16 years and 8 months: this made her the youngest ever cricketer to represent Australia, male or female. In her first match, she took 2/37 from eight overs as the visitors made 209. Her first wicket was Maria Fahey, whom she bowled for 11. She later had Sara McGlashan caught by Emma Sampson for 28. Coming in at No. 9, she then made 19 from 20 balls as Australia were dismissed for 174 to lose by 35 runs. Perry took a wicket in the third and fourth matches ended her debut series with 27 runs at 9.00 and four wickets at 30.50. Australia won the third and fourth matches to take a series-winning 3–1 lead before losing the final game.
WNCL debut
During the 2007–08 Australian summer, Perry made her debut for New South Wales in the Women's National Cricket League (WNCL) in the first match of the season against South Australia, taking 2/29 from ten overs and taking a catch in a seven-wicket win. Her first wicket in her WNCL career was that of leading batsman Karen Rolton, rated the best in the world at the time, caught by Lisa Sthalekar. In the second match of the double-header, she batted for the first time, scoring 12 and then claiming 3/21 in a 25-run win. She then went wickless in two victories over Victoria. In the fifth match of the season against Queensland, she scored 37 in New South Wales' 189 and took 2/10 with the ball to help seal a 66-run win. In the penultimate match, she took 0/51 from ten overs against Western Australia and was omitted from the next day's match. Perry ended her first season for New South Wales with 66 runs at 13.20 and nine wickets at 24.00 from seven matches. The final against South Australia was washed out by rain without a ball being bowled and New South Wales were awarded the WNCL title on account of ranking first in the round-robin phase. In two Twenty20 matches for her state, Perry took a total of 1/34 from six overs and did not bat as New South Wales won both matches.
Perry was retained for Australia's international engagements at the end of the season, a home series against England and a tour to New Zealand.
The series against England started with a T20 international in front of a large crowd at the Melbourne Cricket Ground as the curtain-raiser for T20 game between the Australian and Indian men. Perry came in late in Australia's innings and struck 29 not out off 25 balls to help them reach 5/127. She then took 4/20 off her 4 overs of bowling, and effected a crucial run out as the tourists were restricted to 8/106 and a 21-run defeat. In the first ODI, held at the MCG, Perry was attacked by the English batsmen, taking 1/51 from eight overs. Elevated up the batting order to No. 7, She made 40 from 65 balls without hitting a boundary, her highest score to that point. She was run out as Australia lost by 56 runs. She returned to form with ball in the three remaining ODIs, taking 3/24, 2/24 and 3/30 all from eight overs, but managed only 2 and 5 in her remaining innings. Perry ended the series, which was drawn 2–2, with 47 runs at 15.66 and nine wickets at 14.21.
Test debut
The series ended with a one-off Test, starting in Bowral on 15 February 2008, when at the age of 17 years and 3 months, Perry became the youngest ever Australian Test cricketer. The hosts batted first collapsed to be 5/59 after 31.1 overs on the first day, bringing Perry to the crease to join Kate Blackwell. Perry made 21 from 77 balls in 79 minutes, hitting two fours, before being run out by throw from Laura Marsh to English wicket-keeper Sarah Taylor. This ended a 50-run partnership, the largest of the innings; Australia were eventually out for 154 on the first day. Perry then opened the bowling, taking the new ball alongside Emma Sampson. The pair failed to take a wicket in their initial spell and England reached stumps without loss. The next day, Perry had opener Caroline Atkins caught by wicket-keeper Leonie Coleman for 15 to claim her maiden Test wicket to leave England at 1/26 after 22.4 overs. After Sampson removed Beth Morgan the next over without addition to the score, England captain Charlotte Edwards combined with Claire Taylor to put on a partnership of 159 before Perry removed top-scorer Edwards for 94, also caught by Coleman. This wicket sparked a collapse as England lost their remaining eight wickets for 59 runs. Perry also took her first catch in Tests; she caught Rosalie Birch to give fellow debutant Kirsten Pike her first Test wicket. Perry ended with 2/49 from 23 overs as the tourists replied with 244 to take a 90-run lead.
She then came in at 5/198 in the second innings and struggled, making only six runs from 36 balls in 52 minutes as wickets fell steadily; Australia declared after the fall of their ninth wicket at 9/231, leaving England 142 for victory. Perry took 1/17 from 13 overs, removing Atkins again, this time leg before wicket as the visitors took a six-wicket win to sour her Test debut.
Australia then crossed the Tasman for the Rose Bowl series held at the Bert Sutcliffe Oval in Lincoln. After taking 1/21 from eight overs in Australia's 63-run win in the first match, Perry made 28 and 51 in the next two matches; the visitors collapsed to be all out for 156 and 170 respectively and cede a 2–1 series deficit. In the fourth match, Perry took 2/51 from 9.4 overs, taking the last wicket to seal a six-run win and level the series. In the deciding match, Perry was attacked by the hosts' batsmen and conceded 38 runs from five overs, but the Australians reached their target with eight wickets to spare and claim the series. Perry ended with 80 runs at 26.66 and four wickets at 41.00, but she was uneconomical, conceding 4.70 runs per over.
At the start of the 2008–09 season, Australia hosted an ODI series against India in Sydney. Perry played in four of the matches, missing the third fixture. She took 3/21 from nine overs in the fourth ODI, her best ODI figures at the time, helping to seal a 118-run win. She ended the series with 16 runs at 16.00 and six wickets at 19.33 and an economy rate of 3.41. During the season's WNCL, Perry scored 24 runs at 8.00 and took 12 wickets at 24.25. Perry was low key in the early part of the season, taking only five wickets in the first six matches. After taking 2/32 and 1/37 against Victoria in the last two round-robin matches, both of which ended in victories, Perry peaked in the final, where New South Wales met the Victorians again. She took 4/23 to help bowl out the Victorians for 117. Perry then came to the crease as her state was on the verge of victory, and was unbeaten without scoring when the winning runs were brought up with six wickets in hand. In two T20 matches for New South Wales, she took four wickets at 7.75 at an economy rate of 4.42, and scored 25 runs at 12.50. New South Wales won one match and lost the other.
After the WNCL finished, the Australians toured New Zealand for the Rose Bowl series, and Perry again struggled with the ball as she did in her previous visit to the country. Perry played in the first three matches and took one wicket at 77.00 and at an economy rate of 4.05. She made 29 in the first ODI and ended with 40 runs at 20.00. The Australians then returned home for the Women's World Cup, held in New South Wales. In her only warm-up match, she was attacked by England's batsmen, taking 1/42 from seven overs.
2009 World Cup and World Twenty20
In the opening match of the World Cup campaign, Perry was attacked by the New Zealand batsmen, but also took wickets, ending with 3/40 from six overs. She made 17 not out as Australia fell short of their target on the Duckworth-Lewis method. Australia then needed to win their two remaining group matches to reach the Super Six phase. Perry took 0/28 from five overs and did not bat as Australia defeated South Africa by 61 runs. She then scored 36 and took 2/28 from ten overs in a 47-run win over the West Indies. In the first Super Six match, the Indians attacked her bowling and she conceded 56 runs from nine wicketless overs. she then made a duck as Australia made 7/218, falling 17 runs of their target. Perry then scored 12 not out and took 2/16 from seven overs as Australia defeated Pakistan by 107 runs. She missed Australia's final Super Six match against England, and although the hosts won, it was not enough for them to place in the top two in the standings and qualify for the final. In the third-place playoff, she made 2 of Australia's 142, and then took 2/26 from 6.5 overs, but was not able to prevent a three-wicket defeat. Perry ended the tournament with 67 runs at 22.33 and took nine wickets at 21.55 at an economy rate of 4.42.
Perry was selected for Australia's team for the inaugural Women's World Twenty20 held in England in 2009. The Australians hosted New Zealand for a three-match series in tropical Darwin at the beginning of June before the World Cup, and Perry played in the first two matches, taking 1/33 and 1/9 from her four overs. Arriving in the northern hemisphere she took 3/16 from three overs in the team's only warm-up on English soil, a five-run win against the hosts.
However, Perry was not successful in the tournament. After making four not out in Australia's 8/123, she was attacked by the New Zealand batsmen and ended with 0/31 from three overs in a nine-wicket win. She then took 0/6 in two overs against the West Indies, and 1/13 in two overs against South Africa. She was not required to bat in either match as Australia won both to reach the semi-finals against the hosts. She did not bat and took 1/32 from four overs as England overhauled Australia's score of 5/163 to reach the final, which they won. Perry ended the tournament with two wickets at 41.00 at an economy rate of 7.36.
Perry and the Australians stayed in England for a bilateral series against the hosts, who were the reigning world champions in both ODIs and T20s, after the end of the World Twenty20. She played in all five ODIs, and was not successful, taking only three wickets at 50.00 and an economy rate of 5.55. Her best performance was in the third match at Stratford-upon-Avon, scoring 16 not out before taking 2/31 from six overs in a two-wicket defeat. She ended the series with 34 runs at 17.00.
England won all the ODI matches except the last, which was washed out. Perry played in the one-off Test match at County Road in Worcestershire. Coming in with the score on 6/257, Perry scored 18 not out from 63 balls as wickets fell steadily at the other end and Australia were bowled out for 309. She then took 1/49 from 14 overs, bowling England captain and leading batsman Edwards for 10, to help Australia take a 41-run lead. She then made 6 before being dismissed by spinner Holly Colvin as Australia set the hosts a target of 273 before the match was drawn. She took 1/14 from eight overs in the second innings, removing opener Lydia Greenway caught and bowled as the hosts ended on 3/106.
Perry started the 2009–10 WNCL strongly, scoring 66 in New South Wales' 198, her highest score in limited-overs cricket, before taking 3/42 from ten overs in a 15-run win over Queensland. She followed this with 2/19 in the second match of the double-header and 3/30 in the next game against the ACT. She took four wickets in the next three matches before peaking in the final double-header of the season, against South Australia. In the first match, she took career-best figure of 5/19 from eight overs to help dismiss South Australia for only 45. She then made an unbeaten 17 in the top-order to seal an eight-wicket win. The next day, she made 30 and then took 4/28 from 10 overs to ensure a 76-run win. In the final against Victoria, Perry scored 17 before being run out as New South Wales made 9/206. She then took 1/11 from her six overs to help dismiss the Victorians for 147 and seal a fifth consecutive WNCL title for New South Wales. Perry ended the season with 148 runs at 29.60 and 22 wickets at 10.63 at an economy rate of 3.29 from nine matches.
In contrast, Perry had an unsuccessful time in the domestic T20s, now part of a full interstate tournament, scoring five runs at 1.66 and taking three wickets at 39.33 at an economy rate of 5.61 in seven matches. Perry's best bowling came in the match against Tasmania, taking 2/14 from four overs. New South Wales met Victoria in the final, where Perry was attacked and conceded 17 runs from her two overs as Victoria made 5/127. Perry then made her only runs of the tournament, scoring five as New South Wales were bowled out for 75, handing Victoria a 51-run win and the title.
Perry then played in the Rose Bowl series against New Zealand, starting with a five-match home ODI series. In each of the first two matches, held at the Adelaide Oval and won by the hosts, she took two wickets, and she also took two catches in the first match.
The last three matches of the series were held at the Junction Oval. In the third ODI, she scored an unbeaten 22 from 15 balls in the death overs, and took 1/33 in a 102-run win that sealed the series. In the fourth match of the series, she took 5/31, her best bowling figures in an ODI, helping to bowl out the tourists for 162, setting up a ten-wicket win. In the final match, she scored 30 from 22 balls in the closing overs, and then took 3/33 to seal a 103-run win and a 5–0 whitewash. She had taken 63 runs at 31.50 and taken 13 wickets at 12.61 and an economy rate of 4.29.
The ODIs were followed by three T20s at Bellerive Oval in Hobart and two more in New Zealand at the start of the second phase of the bilateral contests. Perry played in every match and Australia was whitewashed, although she remained effective. She bowled her quota of four overs in each of the matches, and took seven wickets at 12.71 and an economy rate of only 4.45. She made 21 runs at 10.50, and took a back-pedalling catch.
Australia then swept New Zealand 3–0 in the ODIs in New Zealand. In the first match, she took 2/44 in the hosts' 6/228 and then made 27 from 30 balls in the runchase as the tourists struggled. Although she fell late, the Australians scraped home from the last ball of match. Perry took 2/49 and 1/25 in the next two matches and was not required to bat as the Australians chased their target in both matches with six wickets in hand. She ended the series with five wickets at 23.60 at 4.37.
2010 World Twenty20 triumph
Perry was part of the 2010 World Twenty20 winning team in the West Indies and played in all of Australia's matches. She was the player of the match in the final. In the first warm-up match against New Zealand, which Australia lost by 18 runs, Perry took 1/22 from three overs, removing Elizabeth Perry for 10. She then made 2 not out from 2 balls at the end of Australia's innings. In the last warm-up match against Pakistan, Perry was not required to bat as Australia made 5/166. She ran out Pakistani captain Sana Mir and bowled Nida Dar and Batool Fatima to end with 2/13 from 3.3 overs as Australia won by 82 runs.
Australia were grouped with defending champions England, South Africa and the West Indies. In the first match, Perry caught Jenny Gunn from the bowling of Sthalekar and then bowled Katherine Brunt as England collapsed late in their innings, losing 6/22, leaving 15 balls unused. During Australia's pursuit of 105 for victory, Perry came in at 5/60 in the 12th over and made 1 from 3 balls before Gunn ran her out, leaving Australia at 6/62 in the 14th over. This was part of a passage of play during which Australia lost 3/18 in 29 balls, and at 7/63, they needed 42 runs from 34 for victory with three wickets in hand. Eventually, Australia recovered, before Rene Farrell was run out going for the winning run from the third last ball available, leaving the scores tied.
A Super Over eventuated, and both teams made 2/6, suffering run outs in an attempt to secure a seventh run on the final ball. Australia was awarded the match because they had hit more sixes in the match—Jess Cameron scored the solitary six.
In the next match against South Africa, Perry made five runs from ten balls before being caught, the last player dismissed as Australia ended on 155 with three balls unused. This was part of a collapse in the death overs as Australia lost their last six wickets for 16, including the last four wickets for four runs. Perry came in to bat after Australia lost both Cameron and Sarah Elliott with the score on 139, and saw three partners leave before being dismissed herself. In the run-chase, South Africa reached 0/33 from 5.3 overs before Perry ran out their captain Cri-Zelda Brits. Perry later bowled Chloe Tryon late in the innings and ended with 1/16 from three overs as Australia completed a 22-run win.
Perry was not required to bat as Australia finished on 7/133 in the final group match against the West Indies. In the second over of the run-chase, Perry ran out Juliana Nero with a throw to Rene Farrell. She later had Deandra Dottin caught behind for a duck, before dismissing Pamela Lavine in the penultimate over. Perry ended with 2/19 from three overs as Australia won by nine runs to finish the group stage unbeaten at the top of their quartet.
Australia went on to face India in the semi-final, and Perry took 1/19 from her four overs as India made 5/119. At the start of the 17th over bowled by Perry, India were on 2/88, and the partnership between Harmanpreet Kaur and Poonam Raut had yielded 57 runs. Perry ran out Kaur from the first ball of the over, and two balls later, the Indian captain Jhulan Goswami was run out by Blackwell. Perry then had Raut caught from the next ball and India had lost 3/1 in four balls. Perry was required to neither bat nor bowl as the Indians ended with 3/119, which was chased down by the Australians with seven wickets and seven balls to spare.
Australia batted first in the final against New Zealand, and Perry was not required as they reached 106, losing their eighth wicket from the last ball of the innings. New Zealand started their chase solidly, before losing two wickets by the end of the fifth over. Perry's first over was the sixth of the innings, and she dismissed Suzie Bates, who tried to pull but skied the ball down the ground and was caught by Elliott, who ran across from mid-off, for 18. In her following over, the eighth of the innings, Perry uprooted Amy Satterthwaite's off stump with a ball that kept low and New Zealand were in trouble at 4/29 in the eighth over.
Perry was then taken out of the attack and the New Zealanders consolidated and rebuilt the innings. Nicola Browne and Sophie Devine put on 41 from as many balls. In the 18th over, Browne was caught behind for 20 from Perry, and New Zealand were 6/103 at the start of the last over, needing 14 runs to win. Perry was given the ball. A single from the first ball put Devine on strike, and she hit four consecutive twos. Devine required five runs from the last ball to win and she struck a powerful straight drive. If the ball had gone past Perry, it could have reached the boundary for a four to tie the match and force a Super Over. Perry stuck out her right foot and the ball deflected to mid-on where Sthalekar stopped the ball and only one run was scored. This sealed an Australian win by three runs. Perry was named the player of the match for her 3/18.
2013 World Cup triumph
Perry was in the Australian team as opening bowler that won the 2013 ICC Women's Cricket World Cup in Mumbai, India, in which final she had to have a painkilling injection in her ankle to play.
2015 Ashes
In June 2015, she was named as one of Australia's touring party for the 2015 Women's Ashes in England. She was awarded Player of the Series after making the most runs and taking the most wickets throughout the series.
Domestic Twenty20 cricket
Perry became the first signing and captain of the women Sydney Sixers in the inaugural season of WBBL, and led them to the playoffs and a second-place finish despite losing the first six games in a row. In April 2016, it was announced she would play for Loughborough Lightning in the inaugural season of the Women's Cricket Super League in England.
Football
In soccer, Perry plays as a defender. She played her first match for the Australian national team, an Olympic qualifying match against Hong Kong at the Hong Kong Football Club, on 4 August 2007. She played this match at the age of 16 years and 9 months, and less than two weeks after her international cricket debut. Perry scored a goal in the second minute of the match as Australia won 8–1.
As of July 2008, she has played eleven matches for the national team, including five in the 2008 AFC Women's Asian Cup, where she scored a goal against South Korea. She has also played three matches for the Young Matildas, the Australian youth team.
Her domestic team was the Central Coast Mariners in the Australian W-League during the 2008–09 season.
Perry made her debut against Queensland Roar on Saturday, 15 November 2008 after being substituted on for team-mate Lyndsay Glohe. She then went on to play another 2 games, also off the bench.
Perry left the Central Coast Mariners and began playing for Canberra United at the start of the 2009 W-League season.
At the annual Westfield W-League awards dinner in 2009, Perry was jointly awarded the Young Player of the Year Award with Brisbane Roar's Elise Kellond-Knight and won three club awards for the season – the Player's, Supporter's and overall Club player of the year.
Perry was selected in the Matildas squad for the 2011 FIFA Women's World Cup in Germany. In the Norway v Australia group game, Perry came on as a late substitute, and thus became the first Australia woman to represent Australia at a senior World Cup in two different sports, namely cricket and soccer. Perry was in the starting line-up for the quarter final against Sweden in which she scored Australia's only goal in the 3–1 loss.
After being given an ultimatum by Canberra United to either quit cricket or find another W-League club in May 2012, Perry signed with Sydney FC for the 2012–13 season. Perry noted that Sydney FC was a better fit, as her cricket and university studies were both based in Sydney.
Perry was part of the Sydney FC squad that competed at the 2013 International Women's Club Championship which comprised women's soccer clubs from Europe, Australia, South America and Japan. Perry played in both of Sydney FC's games. Sydney FC defeated the Japanese Nadeshiko League's runner-up NTV Beleza 1–0, but were beaten 3–2 by Chelsea L.F.C. from the English FA Super League.
Choice of sport
Both soccer and cricket are keen to retain Perry in their sport. She has accepted in interviews that she will probably one day have to choose between them, but for the moment she is pursuing both. In 2010 Perry was faced with the decision whether to play for Australia at the ICC World Twenty20 or at the 2010 AFC Women's Asian Cup which overlapped, of which she chose cricket.
On 29 May 2012, it was reported that Heather Reid, the chief executive of her soccer club Canberra United FC, had given Perry an ultimatum to choose between soccer and cricket. On 5 September 2012, Perry signed with Sydney FC, with Sydney FC coach Alen Stajcic stating he was prepared to work with NSW Breakers coach Joanne Broadbent to allow Perry to play both sports; however, the co-operation between Sydney FC and NSW Breakers, to enable Perry to play both sports, came to a head when it was reported on 15 January 2013 that Sydney FC's W-League semi-final was scheduled for the same day as the NSW Breakers' Twenty20 final. A few days later, Perry's decision was to play in the soccer semi-final, rather than the Twenty20 cricket final, both of which were to be played on 19 January 2013. NSW Breakers won their cricket final, and Sydney too won their soccer semi-final, but the following weekend for the W-League soccer Grand Final Perry declined to play for Sydney, opting instead to play for Australia in a warm-up game for the Cricket World Cup in India.
On 13 February 2014, it was reported that Perry elected to play in a W-League semi-final ahead of the national women's one-day cricket final.
After Hesterine de Reus took over the role of coach of the Matildas, she indicated that Perry would not be selected for the Australian squad because, with her dual commitments to cricket and soccer, de Reus felt that Perry was not playing enough soccer games per year to maintain world-class standard.
International goals
Scores and results list Australia's goal tally first.
International
Australia
Women's Cricket World Cup: 2013
ICC Women's World Twenty20: 2010, 2012, 2014
Individual
Belinda Clark Award: 2016
Club
Canberra United
W-League Premiership: 2011–12
Individual
Canberra United Player of the Year: 2009
W-League Young Player of the Year: 2009
References
Ellyse Perry Wikipedia
(Text) CC BY-SA