Elephant Walk is a 1954 Paramount Pictures film, directed by William Dieterle, and starring Elizabeth Taylor, Dana Andrews, Peter Finch and Abraham Sofaer.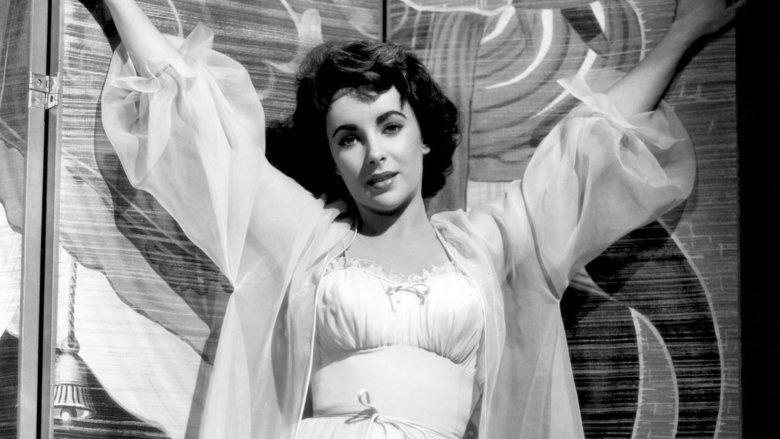 It is based upon the novel Elephant Walk by "Robert Standish", the pseudonym of the English novelist Digby George Gerahty (1898–1981).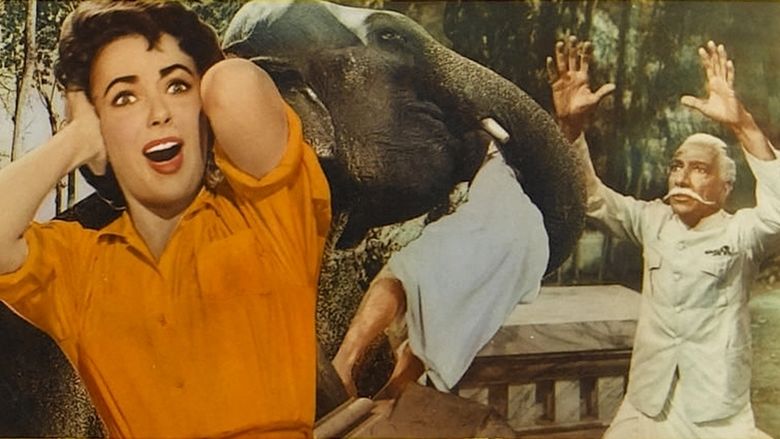 It was originally intended to star the husband and wife team of Laurence Olivier and Vivien Leigh (with Olivier in the Finch role). However Olivier was already committed to the project The Beggar's Opera (1953). Leigh was enthusiastic about the role and continued in her husband's absence, but she was forced to withdraw from production shortly after filming began in Colombo, Ceylon, as a result of bipolar disorder. According to Leonard Maltin's annual Movie Guide book, Leigh can be seen in some long shots that were not re-filmed after Elizabeth Taylor replaced her.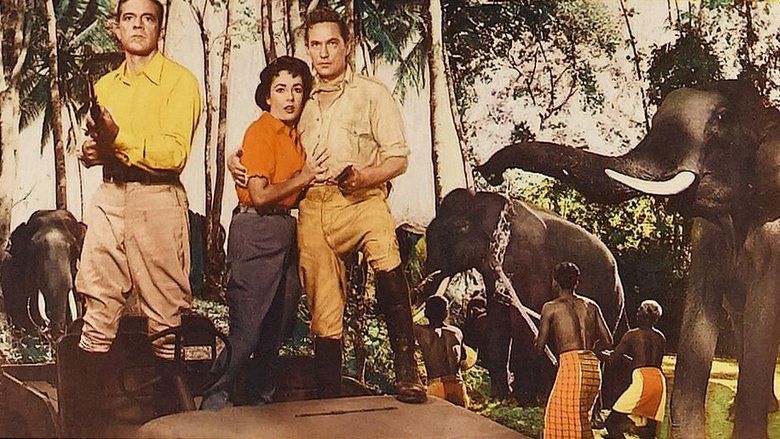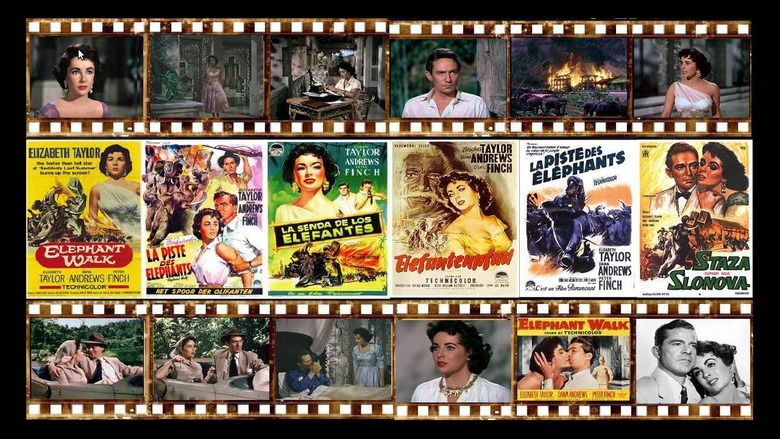 Colonial tea planter John Wiley, visiting England at the end of World War II, wins and weds lovely English rose Ruth and takes her home to Elephant Walk, Ceylon, where the local elephants have a grudge against the plantation because it blocks their migration path. Ruth's delight with the tropical wealth and luxury of her new home is tempered by isolation as the only white woman in the district; by her husband's occasional imperious arrogance; by a mutual physical attraction with plantation manager Dick Carver; and by the hovering, ominous menace of the hostile elephants. The elephants end up destroying the plantation in a stampede that smashes most of the house and starts a fire.
Elizabeth Taylor as Ruth Wiley
Dana Andrews as Dick Carver, the manager of the plantation
Peter Finch as John Wiley, Ruth's husband
Abraham Sofaer as Appuhamy, handyman of John's father Tom
Noel Drayton as Chief Planter Atkinson
Abner Biberman as Doctor Pereira
Rosalind Ivan as Mrs. Lakin
Edward Ashley-Cooper as Planter Gordon Gregory
Barry Bernard as Planter Strawson
Philip Tonge as Planter John Ralph
Leo Britt as Planter Chisholm
Mylee Haulani as Rayna
The film was based on a novel published in 1949. Film rights were originally bought by Douglas Fairbanks, Jr. and Alexander MacDonald for their production company, Dougfair. The movie was to be released through United Artists and star Fairbanks and Deborah Kerr. D.M. Marshman, Jr. signed to do the script. Filming was postponed due to poor weather in Ceylon.
Fairbanks and MacDonald then decided to transfer the rights over to Paramount, where Irving Asher was given the job of producing. John Lee Mahin was hired to write the script and William Dieterle to direct.
Paramount wanted Laurence Olivier and Vivien Leigh to play the lead roles. Olivier ended up having too many theatre commitments, but Leigh agreed to star; Olivier was replaced by his protege Peter Finch, with Dana Andrews playing the other male lead.
Filming began in Ceylon in February 1953. After four weeks of location work the unit moved to Hollywood for six weeks of studio filming. However, Vivien Leigh missed filming on the second day. She eventually dropped out of the picture altogether, claiming an acute nervous breakdown. Elizabeth Taylor was borrowed from MGM to replace her.
Maltin gave the film 2 stars out of 4, and made one of his pithier critiques: "Pachyderm stampede climax comes none too soon." A major plot element in the film is that the tea plantation's manor, where the film's action occurs, had been built in the middle of a path that migrating Indian elephants had previously used.