Full Name

Carver Dana Andrews

Born

January 1, 1909 (

1909-01-01

)

Children

David Andrews (1933-1964)Katharine Andrews (b. 1942)Stephen Andrews (b. 1944)Susan Andrews (b. 1948)

Relatives

Steve Forrest

(actor), brotherOther siblings:Wilton Wayland Andrews (1906 - 1990)Harlan Glenmoore Andrews (1907 - 1971)Charles Speed Andrews (1910 - 1953)Hazel Annis Andrews (1912 - 1913)Ralph Lowery Andrews (1914 - 1998)Margaret Alton Andrews (1916 - 1918)Evelyn Hope Andrews (1917 - 1918)David James Andrews (1919 - 2009)John Lincoln Andrews (1920 - 2002)Mary Annice Andrews Brown (1922 - 1990)Lois Kathryne Andrews (1927 - 1929)

Spouse

Mary Todd (m. 1939–1992), Janet Murray (m. 1932–1935)

Movies

Laura, The Best Years of Our Lives, Where the Sidewalk Ends, The Ox‑Bow Incident, Night of the Demon




Similar People
Dana andrews sings copland tune in film the north star 1943
Carver Dana Andrews (January 1, 1909 – December 17, 1992) was an American film actor and a major Hollywood star during the 1940s. He continued acting in less prestigious roles into the 1980s. The role for which he received the most praise, was as war veteran Fred Derry in The Best Years of Our Lives (1946).
Contents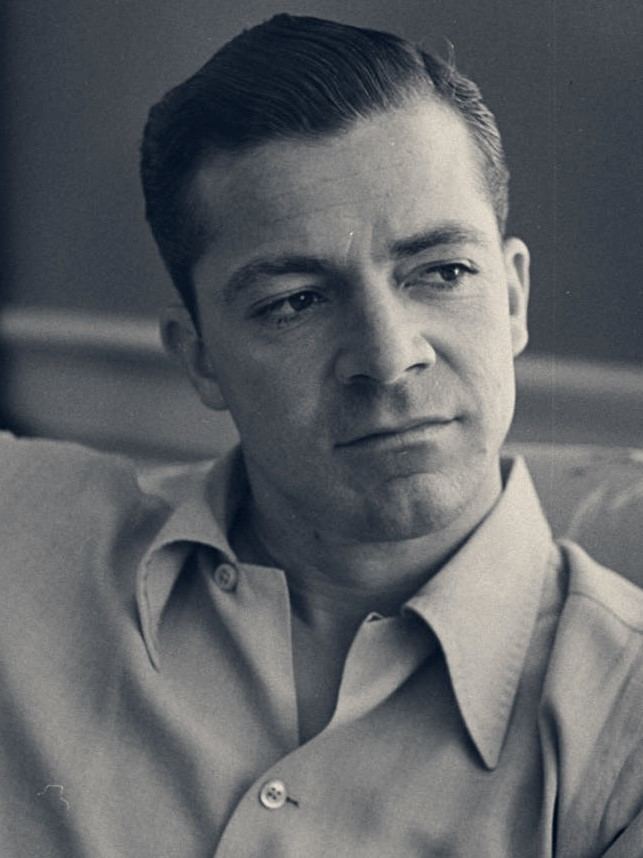 Dana andrews biography american actor story of fame and success
Early life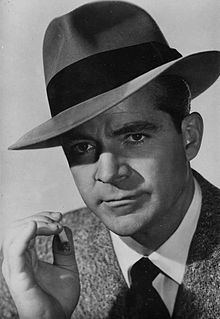 Andrews was born on a farmstead near Collins in southern Mississippi in Covington County, the third of thirteen children of Charles Forrest Andrews, a Baptist minister, and his wife, the former Annis Speed. The family relocated subsequently to Huntsville in Walker County, Texas, the birthplace of his younger siblings, including future Hollywood actor Steve Forrest.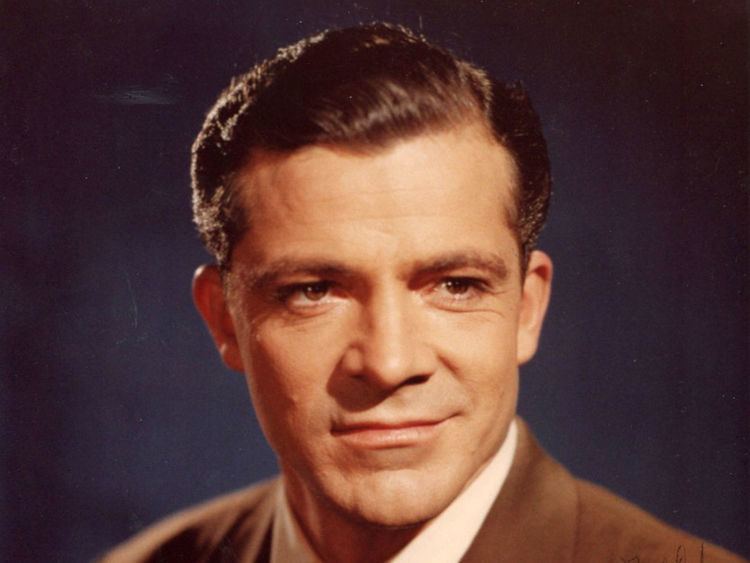 Andrews attended college at Sam Houston State University in Huntsville and studied business administration in Houston. During 1931, he traveled to Los Angeles, California, to pursue opportunities as a singer. He worked various jobs, such as working at a gas station in the nearby community of Van Nuys. To help Andrews study music at night, "The station owners stepped in ... with a deal: $50 a week for full-time study, in exchange for a five-year share of possible later earnings."
Career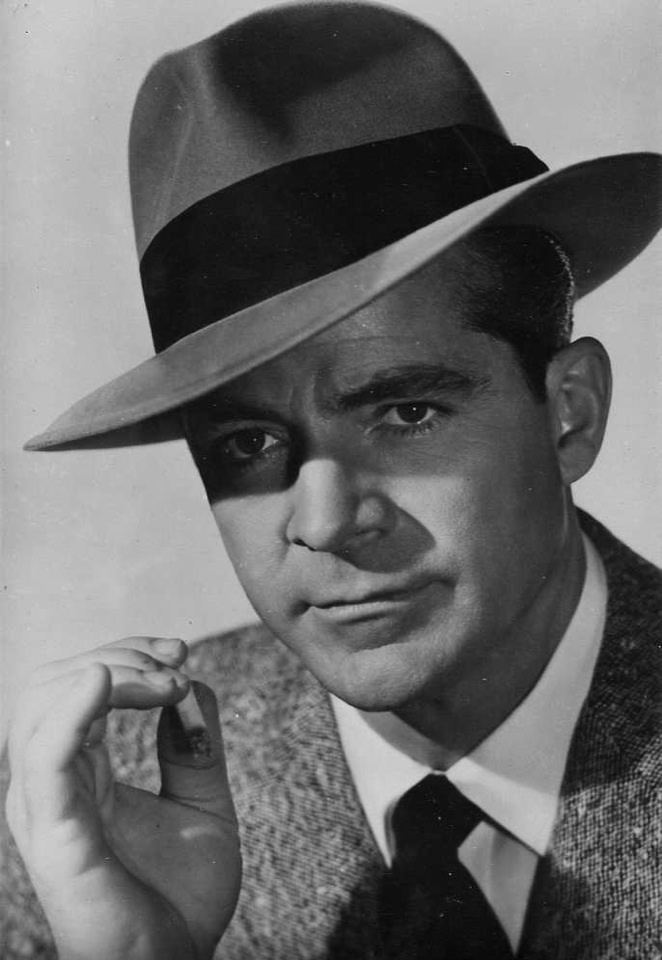 Andrews signed a contract with Samuel Goldwyn, and nine years after arriving in Los Angeles was offered his first movie role in William Wyler's The Westerner (1940), featuring Gary Cooper. He was also memorable as the gangster in the 1941 comedy Ball of Fire, again teaming with Cooper. For the 1943 movie adaptation of The Ox-Bow Incident with Henry Fonda, often cited as one of Andrews' best movies, he played a lynching victim. His most famous roles were as an obsessed detective in Laura (1944) with Gene Tierney, and as a U.S. Army Air Forces officer returning home from the war in the Oscar-winning 1946 movie The Best Years of Our Lives. Both movies became classics. During 1945, he co-featured with Jeanne Crain in the movie musical State Fair. During 1947, he was voted the 23rd most popular actor in the U.S.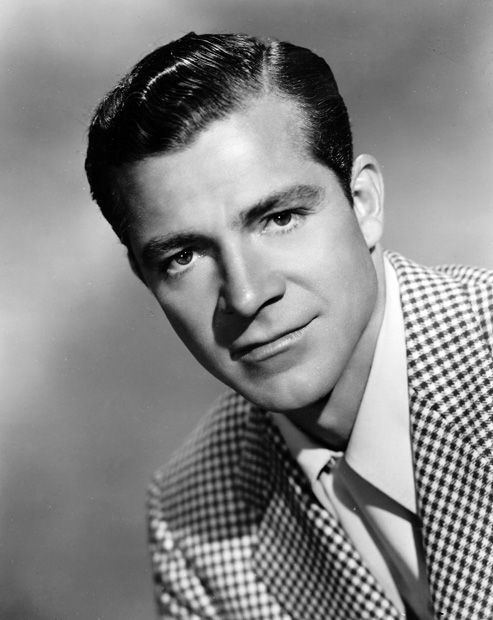 He played a brutal police officer in Where the Sidewalk Ends (1950), also with Tierney. Around this time, alcoholism began to damage Andrews' career, and on a couple of occasions it nearly cost him his life while driving a car. By the middle 1950s, Andrews was acting almost exclusively in B-movies. However, his acting in two movies for Fritz Lang during 1956, While The City Sleeps and Beyond A Reasonable Doubt, and two for Jacques Tourneur, Night of the Demon (1957) and The Fearmakers (1958), is well regarded.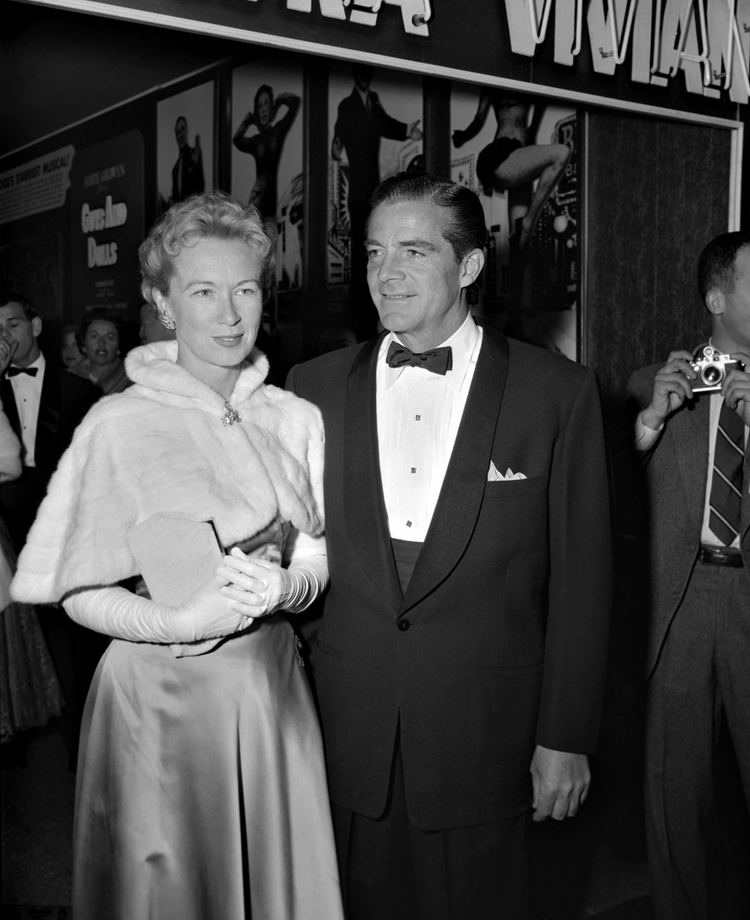 From 1952 to 1954, Andrews featured in the radio series I Was a Communist for the FBI about the experiences of Matt Cvetic, an FBI informer who infiltrated the Communist Party of the United States of America. During 1963, he was elected president of the Screen Actors Guild. Andrews later appeared in a major role as college president Tom Boswell on the NBC daytime soap opera Bright Promise from its premiere on September 29, 1969, until March 1971. In 1960 he and Efrem Zimbalist, Jr. starred in The Crowded Sky. Fifteen years later, Andrews and Zimbalist appeared in Airport 1975, with Andrews playing a businessman pilot who has heart failure and crashes his airplane into a 747 that Zimbalist is flying.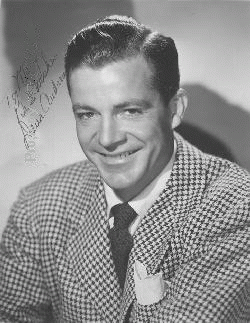 During the 1970s, Andrews was active with real estate business, telling a newspaper reporter that he had "one hotel that brings [him] in $200,000 a year."
Personal life
Andrews married Janet Murray on December 31, 1932. Their son, David (1933–1964), was a musician and composer who died from a cerebral hemorrhage. Murray died during 1935 of pneumonia. On November 17, 1939, Andrews married actress Mary Todd, by whom he had three children: Katharine, Stephen, and Susan. For two decades, the family lived in Toluca Lake, California.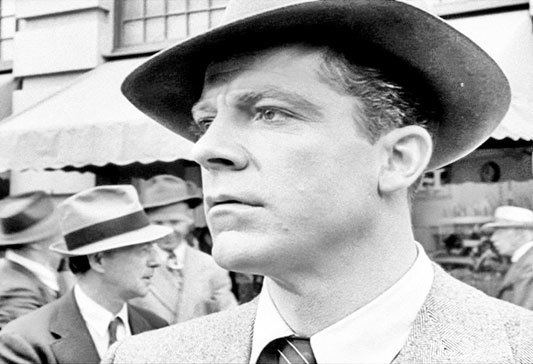 Andrews eventually controlled his alcoholism and worked actively with the National Council on Alcoholism and Drug Dependence. During 1972, he appeared in a television public service advertisement concerning the subject.
During the last years of his life, Andrews suffered from Alzheimer's disease. He spent his final years living at the John Douglas French Center for Alzheimer's Disease in Los Alamitos, California.
Death
On December 17, 1992, fifteen days before his 84th birthday, Andrews died of congestive heart failure and pneumonia. His wife died during 2003 at the age of eighty-six.
Television credits
The Twilight Zone: "No Time Like the Past" (1963) as Paul Driscoll.
Family Affair: "Wings Of An Angel" (1969) as Harv Mullen.
Night Gallery: "The Different Ones" (1971) as Paul Koch.
The Hardy Boys/Nancy Drew Mysteries: "Assault on the Tower" (1978) as Townley.
"The Love Boat": Command Performance/Hyde and Seek/Sketchy Love (1982) as Mr. Paul Gerber.
Falcon Crest (TV series, two episodes) (1982/1983) as Elliot McKay.
Radio appearances
1952 - 1954 I Was A Communist For The F.B.I..
References
Dana Andrews Wikipedia
(Text) CC BY-SA