Name

Eileen Shields








Education

National College of Art and Design
eileen shields area forte edmundo castillo anne klein shoemetro
Eileen Shields (Born 1970 in New York City) is a footwear designer and owner of the EILEEN SHIELDS label and the Dublin-based store/gallery "5 Scarlet Row". She has been a featured designer at Harvey Nichols in London and Hong Kong, and at Brown Thomas in Dublin and Cork.
Contents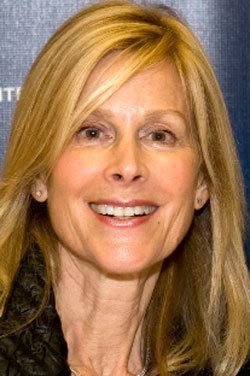 Eileen is most noted for her "Bette" shoes being worn by Eva Longoria's character on Desperate Housewives which had originally aired April 8, 2007. Shields has custom-made shoes for Bono and P.J. Harvey, and counts Halle Berry, Eva Longoria, Samantha Morton, Courteney Cox Arquette, Drew Barrymore and Andie MacDowell amongst her many fans.
Let s recognize the resilience of those displaced eileen shields west tedxupperwestsidewomen
Biography
Eileen is youngest of five siblings born to a mother who worked as a nurse and a food-industry executive father. The family had moved from New York to Dublin when Eileen was 2.
Early career
After graduating from the National College of Art and Design in Dublin with a Bachelor of Arts degree, Shields moved to New York in 1988 to begin her design career. She took classes at Fashion Institute of Technology (FIT), and went to work as a show designer for Anne Klein. Shields went on to work for Donna Karan, and was a key player in launching and building the DKNY footwear line, including Men's and Women's. Shields was responsible for the innovative D by DKNY line, which was nominated for "Best New Line" at the VH1 Fashion Awards.
EILEEN SHIELDS Label
The EILEEN SHIELDS label was launched in February 2004, and she went on to open her own flagship store and gallery, "5 Scarlet Row" in the Old City district of Dublin in September 2004. The store was created in collaboration with renowned curator/gallerist Vaari Claffey.
"5 Scarlet Row" is the flagship store to showcase the entire EILEEN SHIELDS collection alongside clothes and accessories exclusive to Ireland by other prominent international designers including Eley Kishimoto, Sharon Wauchob, Collection Privée, Zero Maria Cornejo, VPL (Visible Panty Line), Irish designer Helen James and UNIS. The store is an event-driven space that features invitation-only shopping evenings with the designers and launch parties for the in-store "Gallery for One" art exhibitions.
Her collections are also sold at over 40 high-end boutiques and department stores across the US, Europe, and Asia and can be purchased through her own website. Shields is set to open a retail store in New York in 2008.
Personal life
Shields is married to artist Mark Orange who helps run EILEEN SHIELDS. They have two sons named Sam and Jamie. Her brothers are musicians Kevin Shields of My Bloody Valentine and Jimi Shields, best known for his work in Rollerskate Skinny. Her sister, Anne Marie, has worked extensively in the music industry and has managed the tours of their brothers' respective bands. Her other sister, Siobhan, is a montessori professional and seasoned lecturer.
References
Eileen Shields Wikipedia
(Text) CC BY-SA