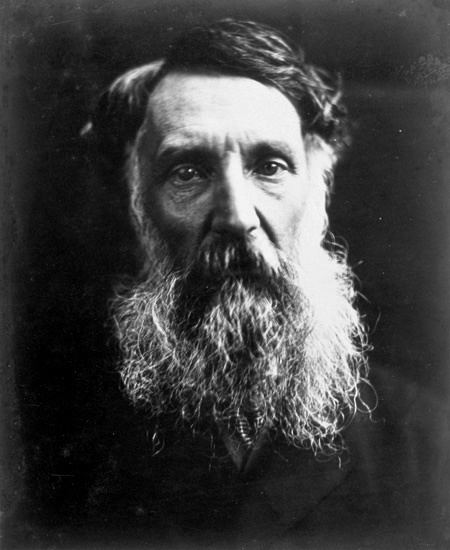 Eyre was born in Whipsnade, Bedfordshire, shortly before his family moved to Hornsea, Yorkshire, where he was christened. His parents were Rev. Anthony William Eyre and Sarah (née Mapleton). After completing grammar school at Louth and Sedbergh, he moved to Sydney rather than join the army or go to university. He gained experience in the new land by boarding with and forming friendships with prominent gentlemen and became a flock owner when he bought 400 lambs a month before his 18th birthday. When South Australia was founded, Eyre brought 1,000 sheep and 600 cattle overland from Monaro, New South Wales to Adelaide and sold them for a large profit.
With this money, Eyre set out to explore the interior of South Australia, with two separate expeditions north to the Flinders Ranges and west to beyond Ceduna.
Eyre, together with his Aboriginal companion Wylie, was the first European to traverse the coastline of the Great Australian Bight and the Nullarbor Plain by land in 1840–1841, on an almost 2000 mile trip to Albany, Western Australia. He had originally led the expedition with John Baxter and three aborigines. On 29 April 1841 two of the aborigines killed Baxter and left with most of the supplies, and Eyre and Wylie were only able to survive because they chanced to encounter, at a bay near Esperance, Western Australia, a French whaling ship Mississippi, under the command of an Englishman, Captain Thomas Rossiter, for whom Eyre named the location Rossiter Bay.
From 1848 to 1853, he served as Lieutenant-Governor of New Munster Province in New Zealand under Sir George Grey. He married Miss Adelaide Ormond in 1850. She was the sister of the politician John Davies Ormond.
From 1854 Eyre was Governor of several Caribbean island colonies.
As Governor of Jamaica, Eyre, fearful of an island wide uprising, brutally suppressed the Morant Bay rebellion of 1865, which was sparked when Baptist preacher and rebel leader (and future National Hero of Jamaica) Paul Bogle encouraged and led a rebellion, and occasioned the death of 18 militia or officials. Up to 439 black peasants were killed in the reprisals, some 600 flogged and about 1000 houses burnt down. General Luke O'Connor was directly responsible for those who inflicted excessive punishment. Eyre also authorised the execution of George William Gordon, a mixed-race colonial assemblyman who was involved in the rebellion, and was tried for high treason by Lieutenant Herbert Brand in a court-martial. The controlling European element of the Jamaican population — those who had most to lose — regarded him as the hero who had saved Jamaica from disaster.
Eyre's influence at this point was so strong that he was able to convince the House of Assembly to pass constitutional reforms that brought the old form of government to an end and allowed Jamaica to become a Crown Colony, with an appointed (rather than an elected) legislature, on the basis that stronger legislative control would ward off another act of rebellion. Before dissolving itself, the legislature passed legislation to deal with the recent emergency, including an Act that sanctioned martial law and —all-importantly for the litigation in Phillips v Eyre — an Act of Indemnity covering all acts done in good faith to suppress the rebellion after the proclamation of martial law.
These events created great controversy in Britain, resulting in demands for Eyre to be arrested and tried for murdering Gordon. John Stuart Mill organised the Jamaica Committee, which demanded his prosecution and included some well-known British liberal intellectuals such as John Bright, Charles Darwin, Frederic Harrison, Thomas Hughes, Thomas Henry Huxley, Herbert Spencer and A. V. Dicey. Other notable members of the committee included Charles Buxton, Edmond Beales, Leslie Stephen, James Fitzjames Stephen, Edward Frankland, Thomas Hill Green, Frederick Chesson, Goldwin Smith, Charles Lyell and Henry Fawcett.
Governor Eyre Defense and Aid Committee was set up by Thomas Carlyle for the defence, arguing that Eyre had acted decisively to restore order. His supporters included John Ruskin, Charles Kingsley, Charles Dickens, Alfred Tennyson and John Tyndall.
Cases against Lieutenant Brand and Brigadier Abercrombie Nelson were presented to the Central Criminal Court but the grand jury declined to certify either case. Eyre resided in Market Drayton, which was outwith the jurisdiction of the court so the indictment failed on that count. Barrister James Fitzjames Stephen travelled to Market Drayton but failed to convince the Justices to endorse his case against Eyre. The Jamaica Committee next asked the Attorney-General to certify the criminal information against Eyre but was rebuffed. Eyre then moved to London so that he might bring matters to a head and offer himself up to justice. The magistrate at Bow Street Police Court declined to arrest him, due to the failure of the cases against the soldiers, whereupon the imagined prosecutors applied to the Queen's Bench for a writ of mandamus justified by the Criminal Jurisdiction Act 1802 and succeeded. The Queen's Bench grand jury, upon presentation of the case against Eyre, declined to find a true bill of indictment, and Eyre was freed of criminal pursuit.
The case went next to the civil courts. Alexander Phillips charged Eyre with six counts of assault and false imprisonment, in addition to conversion of Phillips's 'goods and chattels', and the case was eventually brought to the UK Court of Exchequer as Phillips v Eyre (1870) LR 6 QB 1, Exchequer Chamber. The case was influential in setting a precedent in English and Australian law over the conflict of laws, and choice of law to be applied in international torts cases. Eyre was exonerated in the Queen's Bench, a writ of error was submitted to the Exchequer, whose judgment affirmed the one below, and an important precedent was thus set by Willes J.
Eyre's legal expenses were covered by the British government in 1872, and in 1874 he was granted the pension of a retired colonial governor. He lived out the remainder of his life at Walreddon Manor in the parish of Whitchurch near Tavistock, Devon, where he died on 30 November 1901. He is buried in the Whitchurch churchyard.
Eyre Peninsula and Lake Eyre were named after him, a statue of Eyre is in Victoria Square in Adelaide as well as Rumbalara Reserve in Springfield NSW on the Mouat Walk, and in 1970 an Australia Post postage stamp bore his portrait.
South Australia's Lake Eyre, Eyre Peninsula, Eyre Creek, Eyre Highway (the main highway from South Australia to Western Australia), Edward John Eyre High School and the Eyre Hotel in Whyalla, and the electoral district of Eyre in Western Australia, are named in his honour, as are the villages of Eyreton and West Eyreton in Canterbury and the Eyre Mountains and Eyre Creek in Southland, New Zealand.
Eyre Road, Linton, Palmerston North also thought to be named after him as well as a few streets in Canterbury, New Zealand.