Occupation

Film director




Years active

1922–1943





Name

Dorothy Arzner




Role

Film director







Born

January 3, 1897 (

1897-01-03

)

San Francisco, California, U.S.




Died

October 1, 1979, La Quinta, California, United States




Education

University of Southern California




Movies

Dance - Girl - Dance, The Wild Party, Christopher Strong, The Bride Wore Red, Merrily We Go to Hell




Similar People

Fredric March, Clara Bow, Ruth Chatterton, Fred Niblo, Richard Boleslawski
i ain t got an ounce of class sugar honest
Dorothy Emma Arzner (January 3, 1897 – October 1, 1979) was an American film director whose career in feature films spanned from the silent era of the late 1920s into the early 1940s. In fact, Dorothy Arzner was the only female director working in the 1930s in the United States. She was one of the very few women who established a name for herself as a director in the American film industry during this time.
Contents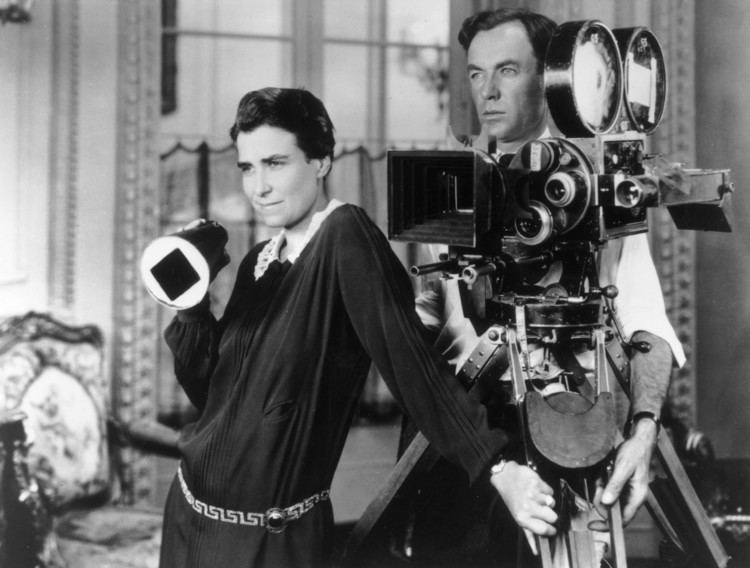 Women in film reel for ava duvernay s dorothy arzner directing award
Early life and career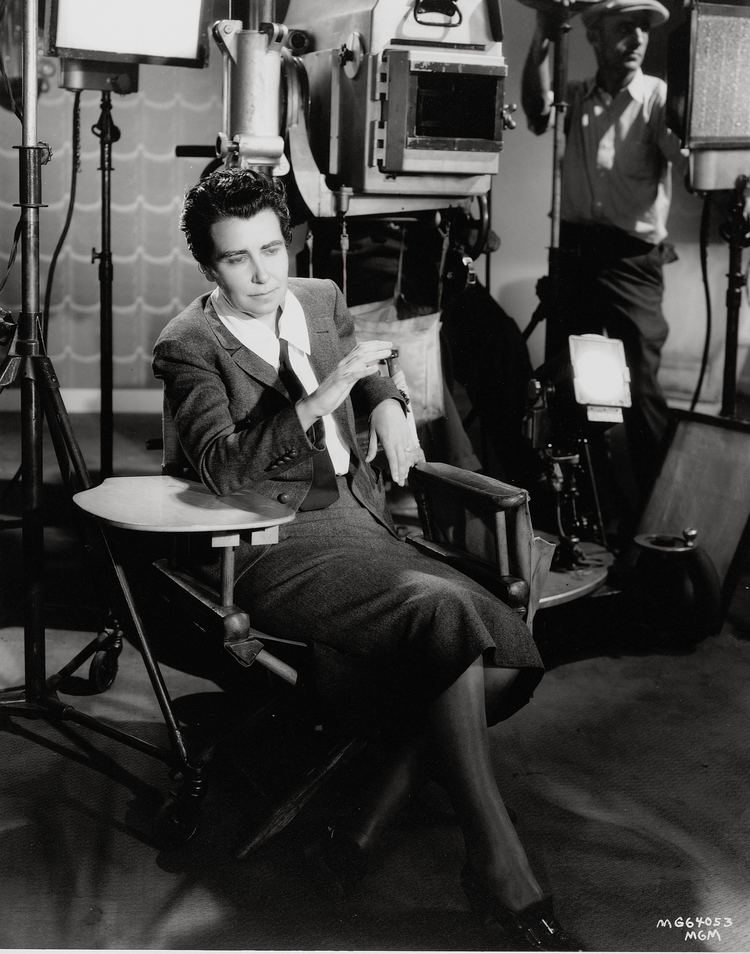 Born in San Francisco, California, to Louis and Jenetter (née Young) Arzner, Dorothy grew up in Los Angeles, where her father, Louis Arzner, owned a restaurant frequented by many Hollywood celebrities. After finishing high school, she enrolled at the University of Southern California with hopes of becoming a doctor. She even went as far as spending two years as a pre-med student at the University of Southern California. During World War I, she left school to work overseas in the ambulance corps. By the time the war ended, she decided against returning to her medical studies and, after a visit to a movie studio, decided to pursue a career as a film director. "I remember making the observation, 'if one was going to be in the movie business, one should be a director because he was the one who told everyone else what to do,'" she said, according to What Women Want: The Complex World of Dorothy Arzner and Her Cinematic Women.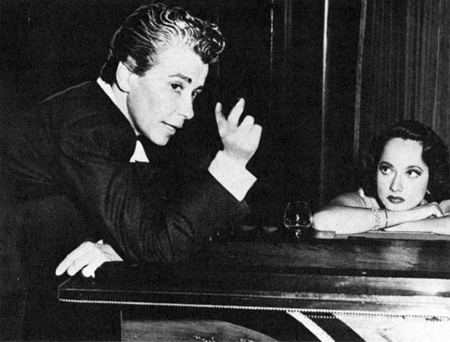 Through connections with director William C. DeMille, Arzner got a job as a stenographer in 1919 at Famous Players-Lasky Corporation, which later became Paramount Pictures. She moved on to be a script writer, was promoted to film editor within six months and quickly mastered the job. Her first assignment as an editor was in 1922 for the renowned classic Blood and Sand, starring Rudolph Valentino. She was soon receiving accolades for the high quality of her work. Impressed by her technique, director James Cruze employed her as a writer and editor for several of his films, including Old Ironsides (1926).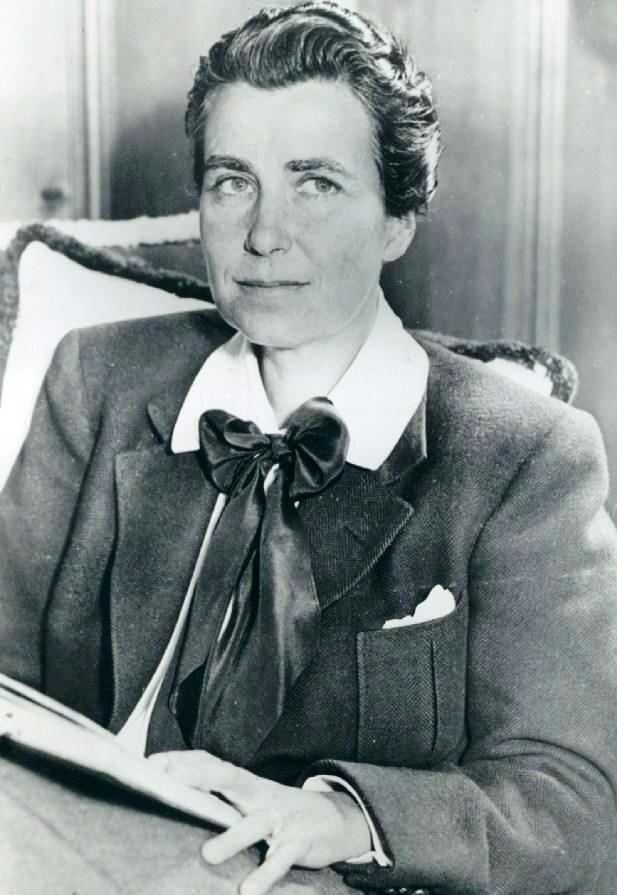 Arzner achieved a great deal of clout through this, along with her work on over fifty other films at Paramount. She eventually threatened to move to rival Columbia Studios unless given a directorial position. Paramount conceded in 1927, putting her in charge of the film Fashions for Women, which became a financial success.
At Paramount, Arzner directed Clara Bow's first talkie, The Wild Party (1929). To allow Bow to move freely on the set, Arzner had technicians rig a microphone onto a fishing rod, essentially creating the first boom mike. She did not, however, take out a patent. One year later one was filed for a very similar sound-recording device by Edmund H Hansen, a sound engineer at the Fox Film Corporation. Although not the first to patent the boom microphone, Arzner is still credited with its invention.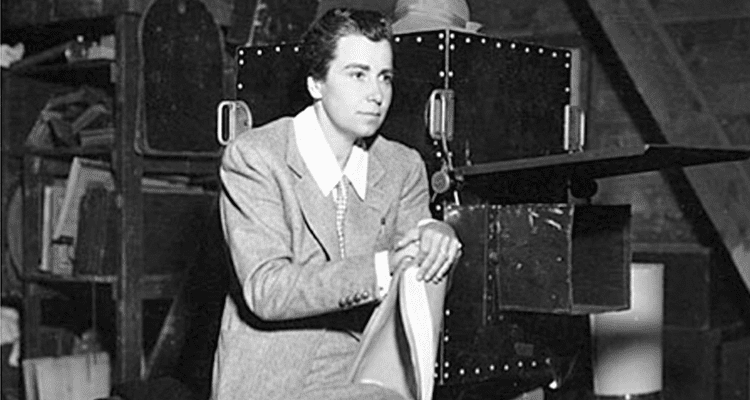 The Wild Party was a success with critics and was the third top-grossing film of 1929. The film, set in a women's college, introduced some of the apparent lesbian undertones and themes often cited in Arzner's work. According to film scholar Gwendolyn Audrey Foster, the film "carefully articulates what happens when women stray from the confines of the safe all-girl environment" when they are "subject to the sexist advances of drunk, aggressive men." Her films of the following three years were strong examples of Hollywood before the Production Code. These films featured aggressive, free-spirited and independent women. She left Paramount in 1932 to begin work as an independent director for several of the studios. The films she directed during this period are her best known, launching the careers of many actresses, including Katharine Hepburn (Christopher Strong), Rosalind Russell, Sylvia Sidney and Lucille Ball (Dance, Girl, Dance). In 1936, Arzner became the first woman to join the Directors Guild of America. She was also the first woman to direct a sound film.
Personal life and death
Arzner had been linked romantically with a number of actresses, including Alla Nazimova and Billie Burke, but lived for the last 40 years of her life with her companion, choreographer Marion Morgan. Arzner died, aged 82, in La Quinta, California. Her ashes were scattered by the Chapel of the Desert over her home at 49-800 Avenida Obregon in La Quinta.
Tributes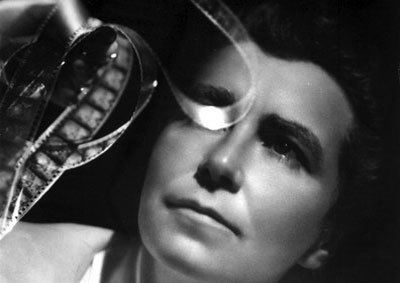 For her achievements in the field of motion pictures, Arzner was awarded a star on the Hollywood Walk of Fame at 1500 Vine Street.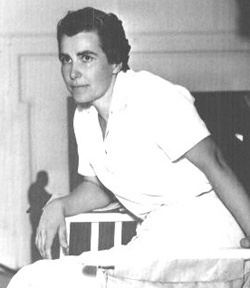 In 1972 the First International Festival of Women's Films honored her by screening "The Wild Party", and her oeuvre was given a full retrospective at the Second Festival in 1976. In 1975 the Director's Guild of America honored her with "A Tribute to Dorothy Arzner." During the tribute, a telegram from Katharine Hepburn was read: "Isn't it wonderful that you've had such a great career, when you had no right to have a career at all?"
In popular culture
R.M. Vaughan's 2000 play, Camera, Woman depicts the last day of Arzner's career. According to the play, Harry Cohn fired her over a kissing scene between Merle Oberon and fictitious actor Rose Lindstrom—the name of a character played by Isobel Elsom in Arzner's last film, First Comes Courage, in which Oberon starred—in a never-completed final film. The play also depicts Arzner and Oberon as lovers. The play is told in a prologue, four acts, and an epilogue in the form of a post-show interview that contains actual quotations from Arzner.
S. Louisa Wei's 2014 feature documentary, Golden Gate Girls, compares the media representation of Arzner with that of Esther Eng, Hong Kong's first woman director who was a Chinese American. Judith Mayne, the author of Directed by Dorothy Arzner, is interviewed in the documentary, saying, "I love the fact that history of woman filmmakers now would include Dorothy Arzner and Esther Eng as the two of the real exceptions, who proved it was entirely possible to build a successful film career without necessarily being a part of mainstream identity."
References
Dorothy Arzner Wikipedia
(Text) CC BY-SA